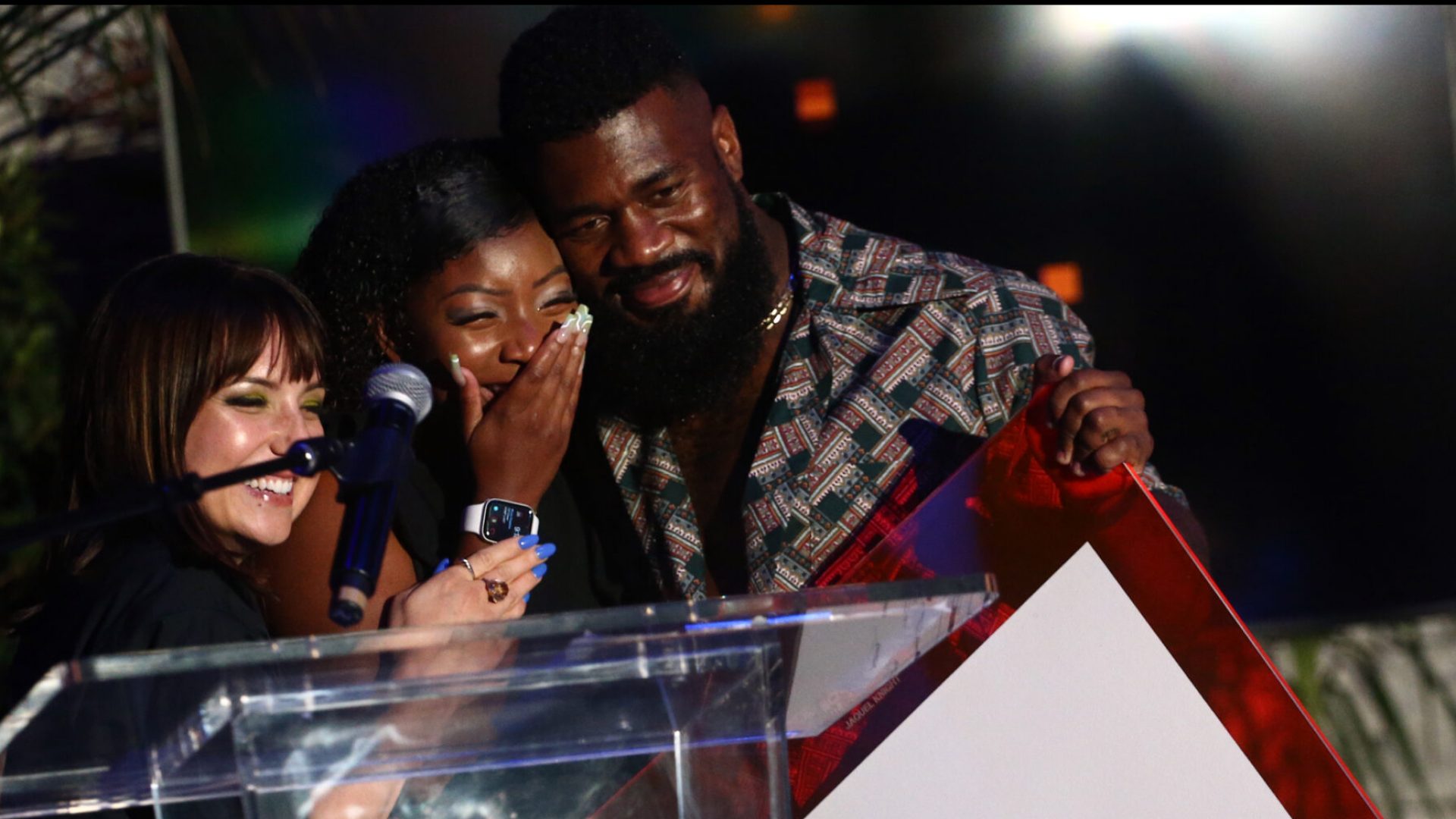 Keara Wilson, Creator Of #SavageChallenge, Receives Copyright For Her Viral Dance
Black creatives are being granted ownership of their work.
In March 2020, then-teenageer Keara Wilson created the #SavageChallange, a dance routine set to Megan Thee Stallion's song "Savage." The short routine went viral as other TikTok creators and celebrities, such as Keke Palmer and Marsai Martin, joined in to recreate the dance.
Now over a year after creating the popular dance, Wilson has earned her copyrights. 
Read our interview with Keara Wilson here.
On July 29th, Logitech and award-winning choreographer JaQuel Knight came together to celebrate BIPOC creators at a dinner celebration that closed out #Creators4BIPOC month — a movement that pushed to help address the disadvantages that creatives of color experience. 
"I am so thrilled to announce this collaboration with The JaQuel Knight Foundation and Logitech, a remarkable step in our goal toward creating a system of protection for young creators," Knight said in a statement. "The JK Foundation was ultimately started to provide a place of support for dancers (during an extremely fragile time in the pandemic, nonetheless), and to put the power back in the artists' hands – not just for myself, but for the next JaQuel Knight. For all of the little boys and girls who look like me."
Along with Wilson, several other TikTok creators were surprised with their own copyrights at the event, including the Nae Nae Twins, creators of the dance to Megan Thee Stallion's "Savage Remix" featuring Beyonce; Mya Johnson, and Chris Cotter, who created the "Up" dance, Young Deji, creator of "The Woah" dance; Fullout Cortland, who created the choreography to Doja Cat's "Say So" performance at the 2020 Billboard Music Awards; and Chloe Arnold, who made the "Salute a Legend" choreography for Syncopated Ladies' tribute to Prince. 
While these are the first BIPOC to receive their own copyright, Logitech and JaQuel Knight are not planning on stopping anytime soon with hopes to help other content creators receive their flowers. 
Photo credit: Tommaso Boddi/Getty Images for Logitech