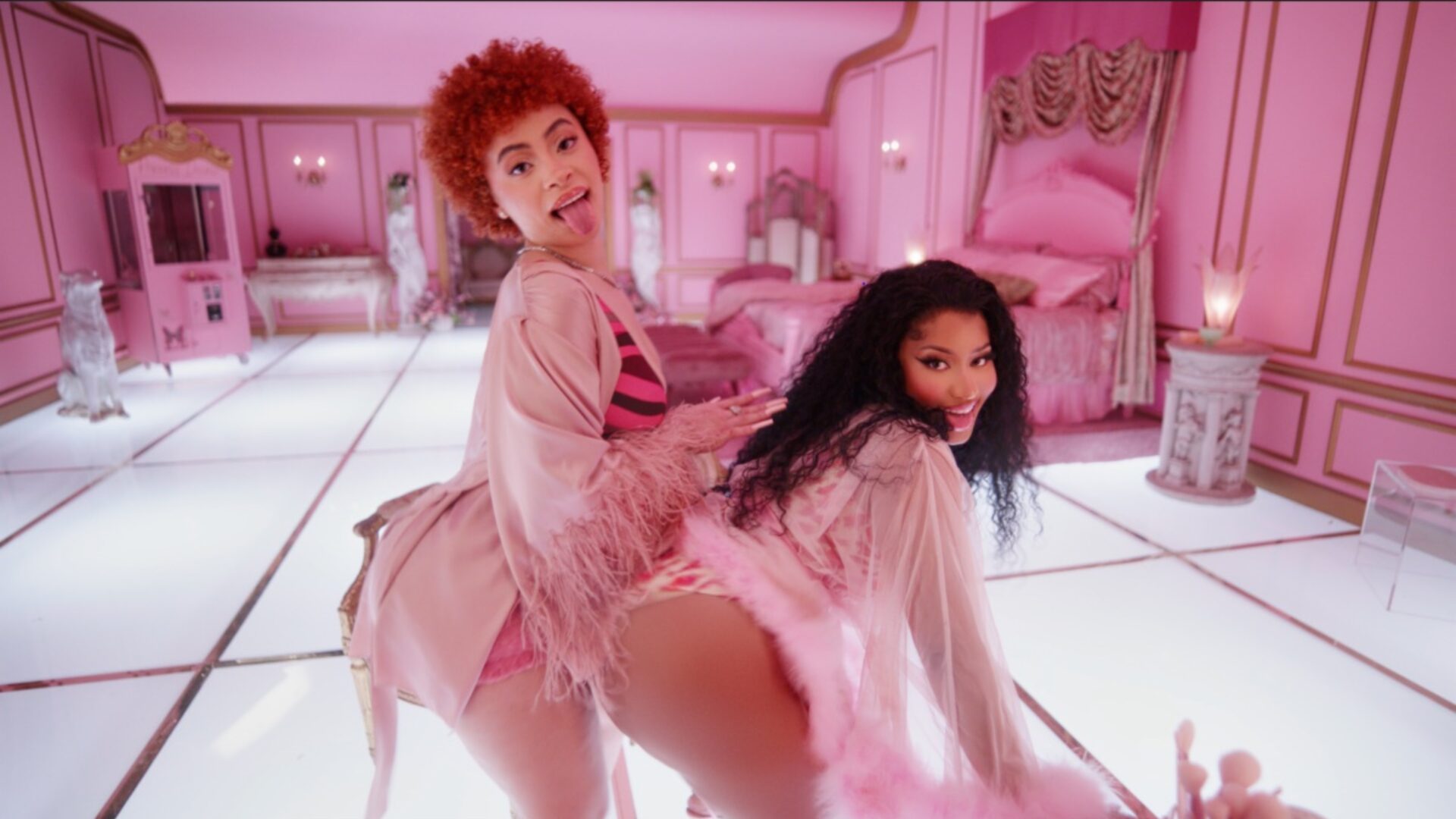 Nicki Minaj And Ice Spice Sit Pretty In Pink In New Music Video
The New York natives link up for the "Princess Diana" remix
Ice Spice has been having an epic year after the release of her debut EP Like…? and it's only getting better with her newest collaboration with fellow New York native Nicki Minaj.
Since her rise to fame Ice Spice has received notable cosigns from artists like Drake, Cardi B and now Nicki Minaj. The two linked up for the "Princess Diana" remix taking place in a pink Barbie dream house-inspired music video.
Spice always acknowledged Nicki as one of her major influences since the moment she discovered hip-hop. "The first time I remember really being in love with it myself, based on my own memory, is seven or eight years old. I had to be seven, to be honest. I remember listening to Nicki Minaj," she told GU.
Read 'GU Jams: We Know We're Not The Only Ones Feeling Ice Spice'
Minaj has been showing Ice Spice love for quite some time. After posting her online calling her the next Princess, the Barbz and Munchkins anticipated for a possible collaboration.
Last night Nicki hosted another episode of Queen Radio with Ice Spice as her special guest announcing the remix.
"I so enjoyed working with you," Minaj told Ice Spice on her show. "I've always been enamored with Princess Diana, so the name of the song first caught me and the texture of your voice and the beat is what I loved."
Minaj surprised listeners when she revealed her label's name "Heavy On It." and broke news of an exciting partnership, "I'm proud to announce my partnership with the one and only Ice Spice," she said. "She's so f-cking dope."
The "Red Ruby Da Sleeze" rapper recently announced her label and a fresh roster of artists including Nana Fofie, Tate Kobang, Rico Danna, and London Hill.
The "Princess Diana" remix is now available as Ice Spice gears up to perform at Rolling Loud Miami 2023 preparing for another summer filled with the New York princess.
About Kenyatta: Clark Atlanta University and Medill School alumna Kenyatta Victoria is the Girls United writer covering everything from news, pop culture, lifestyle, and investigative stories. When not reporting, she's diving deep into her curated playlists or binging her favorite comfort shows.