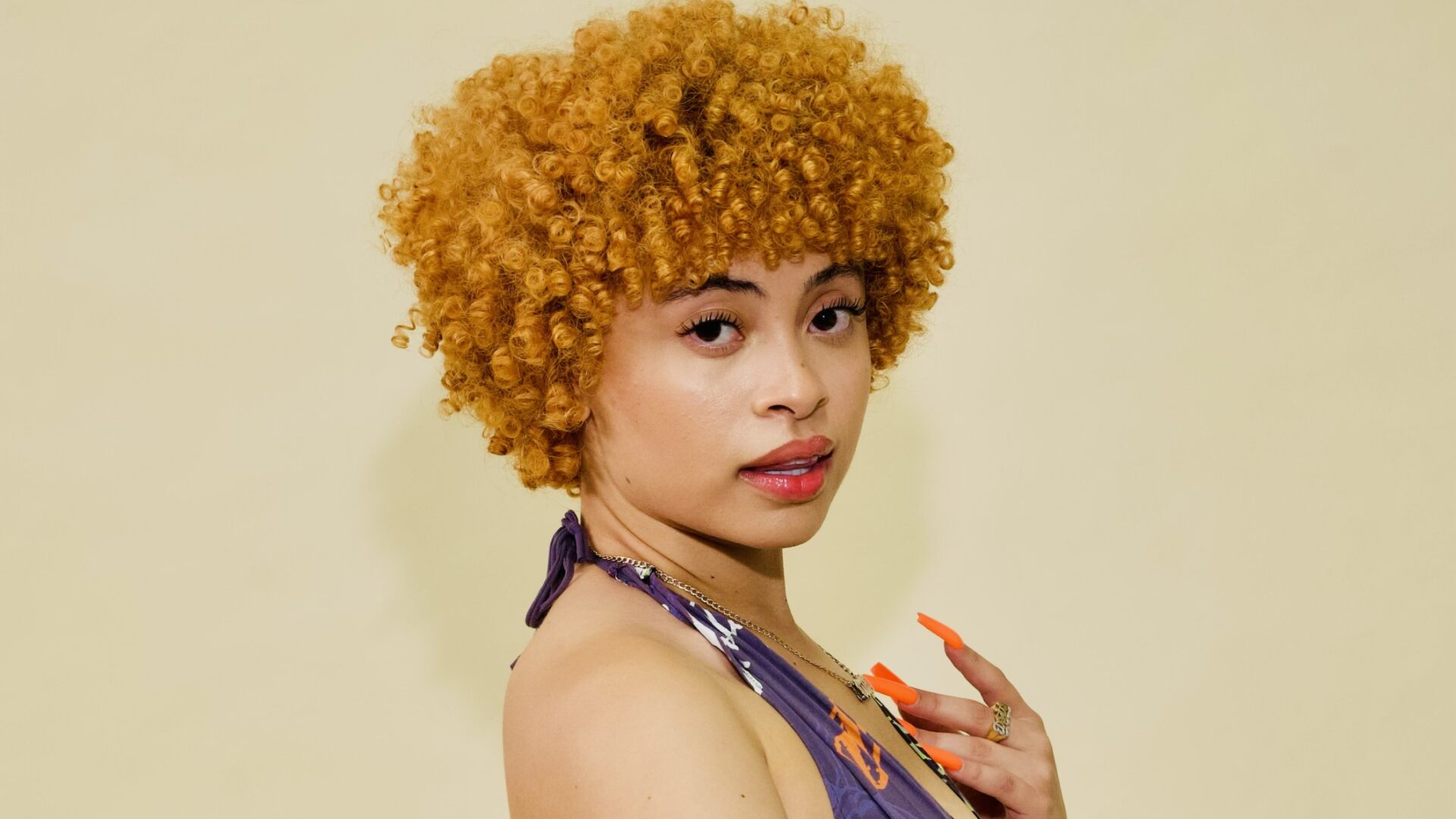 Ice Spice's 'Like..?' Is Pop Drill At Its Finest
The Bronx native is carving out her signature sound through her project
Ice Spice surprised fans with her debut EP Like..? a six-song project executive produced by RIOTUSA, her longtime collaborator since her viral song "Munch (Feelin' U)." 
Since the 23-year-old Bronx native stepped into the internet scene, she's created a fanbase that symbolizes an around-the-way girl baddie, from her signature ginger afro to her subtle twerk that would get everyone hyped at the party. Her music reflects that.
When Girls United first spoke with Ice Spice in September 2022, she was fresh on the scene with "Munch (Feelin' U)," making waves on social media and even receiving a co-sign from Drake.
Read 'GU Jams: We Know We're Not The Only Ones Feeling Ice Spice'
"It's so crazy. Leading up to that, I had a couple co-signs that I was actually really excited about. When he hit me up, I was definitely shocked but a little piece of me was kind of like, 'Yes, finally!' she told GU. "I knew it was going to come soon low key, but I was so excited."
Like most new hip-hop artists, specifically for women, once you go viral, the pressure of perfection intensifies from your bars, performance and style. You've become a spectacle to the internet and people are alert and watching your every move.
Read 'Black Women Are Making The Most Exciting Hip-Hop Right Now'
"I just really want to reach more people. I feel like that's one of my biggest goals right now," she said. I want people to really just tap in with me [and] get to find out who Ice Spice really is. I'm just working on more music right now. I'm excited for the sound that I'm about to just take shit over with."
Now in 2023, we glimpse into the world of Ice Spice through Like.? with elements of confidence, authenticity, sex appeal and pop drill. As we continue to listen to Ice Spice,find her sound and what works for her cadence, tone and flow, it's apparent that she wants to leave an imprint and listens to what consumers want. 
Confidence
Ever since Ice Spice entered the music industry, one thing we've all observed instantly was her confidence, the type that oozes 'It girl' energy through her style and lyrics. "Oh, they mad 'cause I keep makin' bops/Oh, she mad 'cause I'm takin' her spot/If I was bitches, I'd hate me a lot," she raps on the intro song "In Ha Mood." She has that Capricorn energy through and through, and fans feel that when hearing her music.
Authenticity
Through listening to the project, you can tell that Ice Spice is trying to create a unique sound in the era of drill culture. Ice Spice and RIOTUSA intentionally try to make a signature sound for her with songs such as "Bikini Bottom," a tune that listeners compared to a sound from Spongebob Squarepants hence the name. She uses that same formula for the song "Gangsta Boo," featuring Lil Tjay, which samples Puffy's "I Need A Girl Part. 2," with a drill beat added to give that New York flavor.
It Girl Energy
As a fellow Gen-Z'er, Ice Spice's main agenda represents what most listeners in that demographic want to feel: that confident and cocky energy. "How can I lose if I'm already chose? Like…/If she feeling hot, then I make that bitch froze/ And I get a bitch tight every time that I post," she says on "Bikini Bottom."
Pop Drill
Through the drill music genre, we're used to that aggressive sound, but through Like..? we're able to listen to how pop and drill can infuse and create a smooth yet cocky drill beat. With her song "Princess Diana," she's playing with the label fans have given her as the modern-day Princess Diana and infusing that hardcore drill sound with pop elements of tone and catchy lyrics. 

About Kenyatta: Clark Atlanta University and Medill School alumna Kenyatta Victoria is the Girls United writer covering everything from news, pop culture, lifestyle, and investigative stories. When she's not reporting, she's diving deep into her curated playlists or binging her favorite comfort shows.