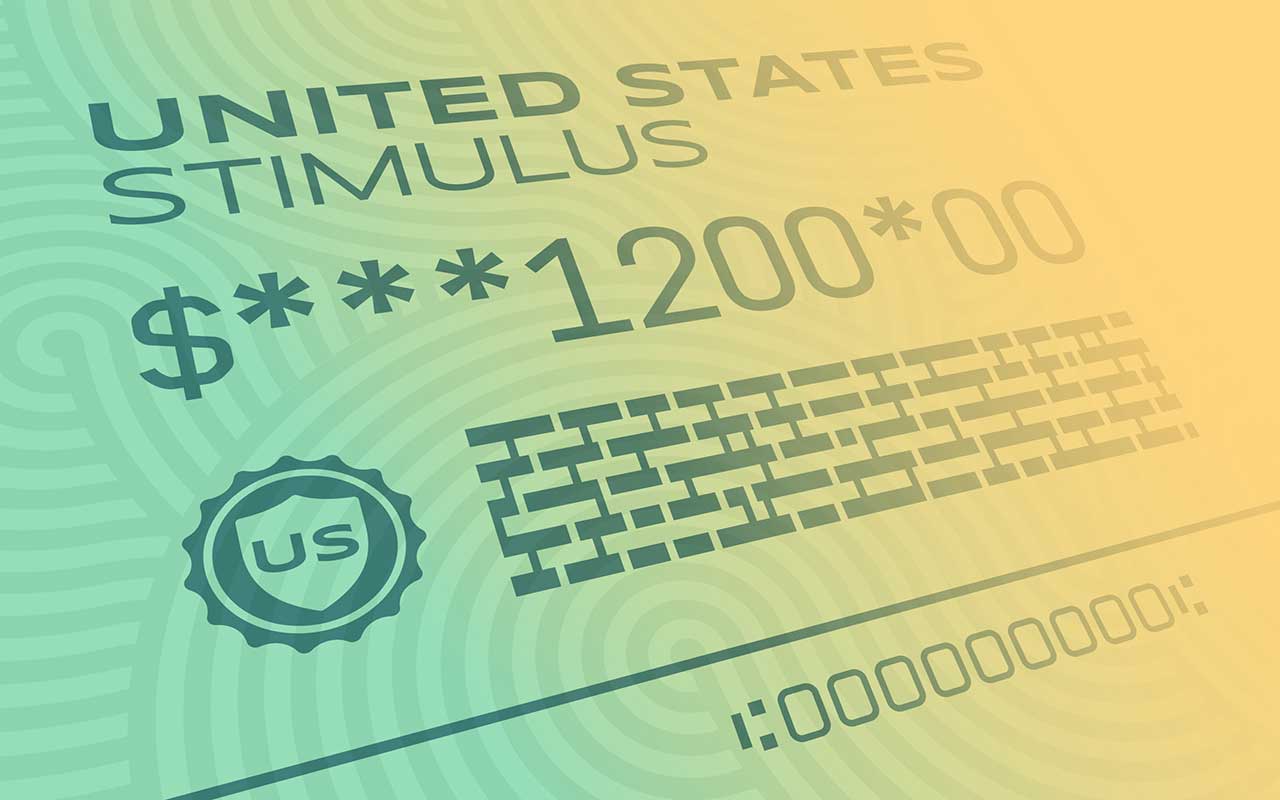 A Landlord Admitted To Illegally Checking A Tenant's Stimulus Payment Status
If you're a tax paying citizen, chances are that you were included in the first round of economic impact (also referred to as "stimulus") payments provided by the American government. These payments are to financially assist those who have been hit hard by the COVID-19 outbreak, as many have had to deal with layoffs and slowed gigs, and are struggling to meet basic needs, like getting food and supplies. But this well-intentioned assistance is exposing a dark side of capitalism — landlords are trying to persuade tenants into using their $1200 checks for rent.
Last week, Joshua Browder, the CEO of Do Not Pay (an app that offers legal advice) shared a tweet that showcased a disturbing conversation between a landlord and an Oregon-based tenant named Austin Goodrich. It revealed that the landlord was using the IRS's website to check the status of their tenants' stimulus payments.
"You got your stimulus, just asking are you going to pay rent or part of rent with any. I am trying to close out the books for April," the landlord wrote in the initial text to Goodrich. After Goodrich asked how the landlord was able to obtain that information, the landlord admitted to using the IRS's website and plugging in Goodrich's social security number. "So you accessed this information on the IRS website? Did you like need to use my ssn for that or something?" Goodrich asked.
Needless to say, this is illegal.
The feature that enables citizens to check the status of their stimulus payment is for authorized parties only, and that does not include landlords. If you suspect that your landlord is spying on the status of your check, don't hesitate to call the police and file a report. No one should have access to your personal financial information, regardless of who they are.
If you would like to check the status of your economic impact payment, click here.
Photo credit: Kiplinger
—
ESSENCE is committed to bringing our audience the latest facts about COVID-19 (coronavirus). Our content team is closely monitoring the developing details surrounding the virus via official sources and health care experts, including the World Health Organization (WHO), the Centers for Disease Control and Prevention (CDC) and the Occupational Safety and Health Administration (OSHA). Please continue to refresh ESSENCE's informational hub for updates on COVID-19, as well as for tips on taking care of yourselves, your families and your communities.