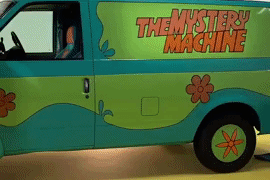 Jalaiah Harmon, Creator Of The 'Renegade' Dance, Breaks The Internet With 'SCOOB!' Movie Ad
We love to see Black girls win.
Jalaiah Harmon is on her way to becoming one of the brightest choreographers, and influencers, of the year.
On May 2, Harmon set the internet ablaze with her dance moves for SCOOB!, an upcoming, 3D animated film about Scooby-Doo and his crime-solving posse. The classically trained dancer shared her ad for the movie on Twitter, and fans showed her lots of love for her status as an influencer.
"Who's ready to 'Doo' the #ScoobDance with me?," Harmon asked in the Twitter post about the movie. In the short clip, she's seen dancing alongside an animated Scooby-Doo in front of the famous Mystery Machine. The clip has 2.5 million views thus far.
Harmon, 14, first began blowing up in mid-February, when the New York Times interviewed her about "Renegade," the K Camp song she helped popularize with a TikTok dance. Her routine was highly popular, but many didn't know that she was behind it.
After she finally received recognition for her talent, Harmon performed at the NBA All-Star game in Chicago, she hit the stage on "The Ellen Show" and was featured in Teen Vogue. Her latest ad is proof of the magic that happens when you uplift Black girls, and give them credit for their innovations.
Check out the outpouring of support Jalaiah received on Twitter!
SCOOB! will be available to own on May 15.