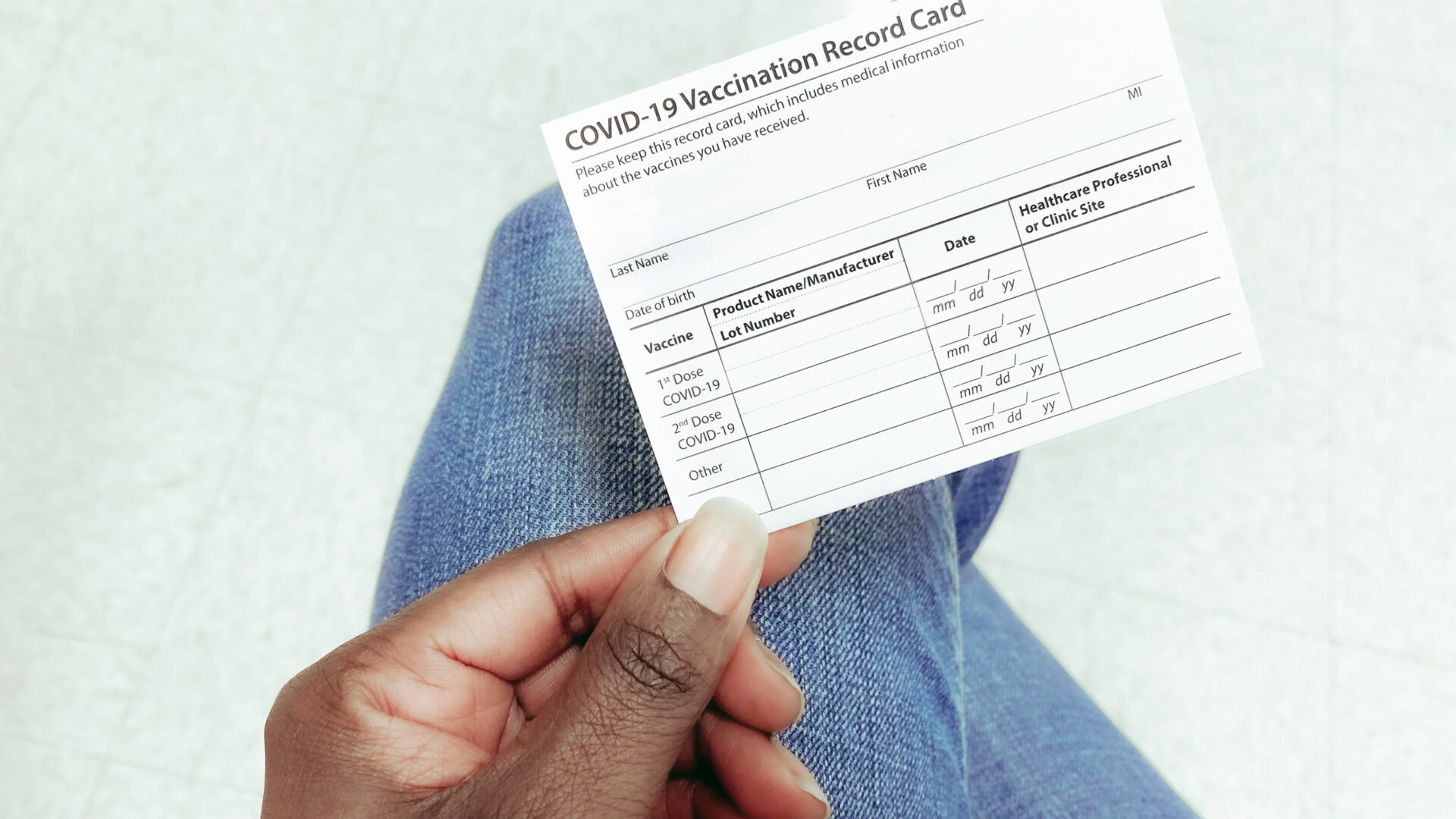 New York City Will Require Proof Of COVID-19 Vaccination For Some Indoor Activities
About 66% of adults in New York City are vaccinated.
With over 1,000 new in 24 hours COVID-19 cases, the city of New York is getting stricter about vaccinations against the respiratory illness. Anyone in New York City who wants to visit a gym, attend a live performance or eat at a restaurant will have to provide proof of at least one dose of the COVID-19 vaccine.
This will begin to roll out in mid September and will be phased in throughout August. The policy will be effective on August 13, but inspections will begin on September 16.
Check out 5 must-know facts about the COVID-19 vaccine.
"The only way to patronize these establishments indoors will be if you're vaccinated," Mayor Bill de Blasio said during a public announcement. "The goal here is to convince everyone that this is the time. If we're going to stop the Delta variant, the time is now. And that means getting vaccinated right now."
Read more about the Delta variant of COVID-19 here.
About 66% of adults in New York City are vaccinated. As of August 2, there were 1,267 new cases in the area.
"If you want to participate in our society fully, you've got to get vaccinated," de Blasio said. "It's time."
New Yorkers will not have to show proof of vaccination if they are looking to dine outside.
"Not everyone is going to agree with this, I understand that," de Blasio said. "But for so many people, this is going to be a lifesaving act, that we are putting a mandate in place that is going to guarantee a much higher level of vaccination in this city. And that is the key to protecting people, and the key to our recovery."
Indiana University is mandating students have the COVID-19 vaccine—a decision that has been backed by a federal judge.
Photo credit: Getty Images/Grace Cary