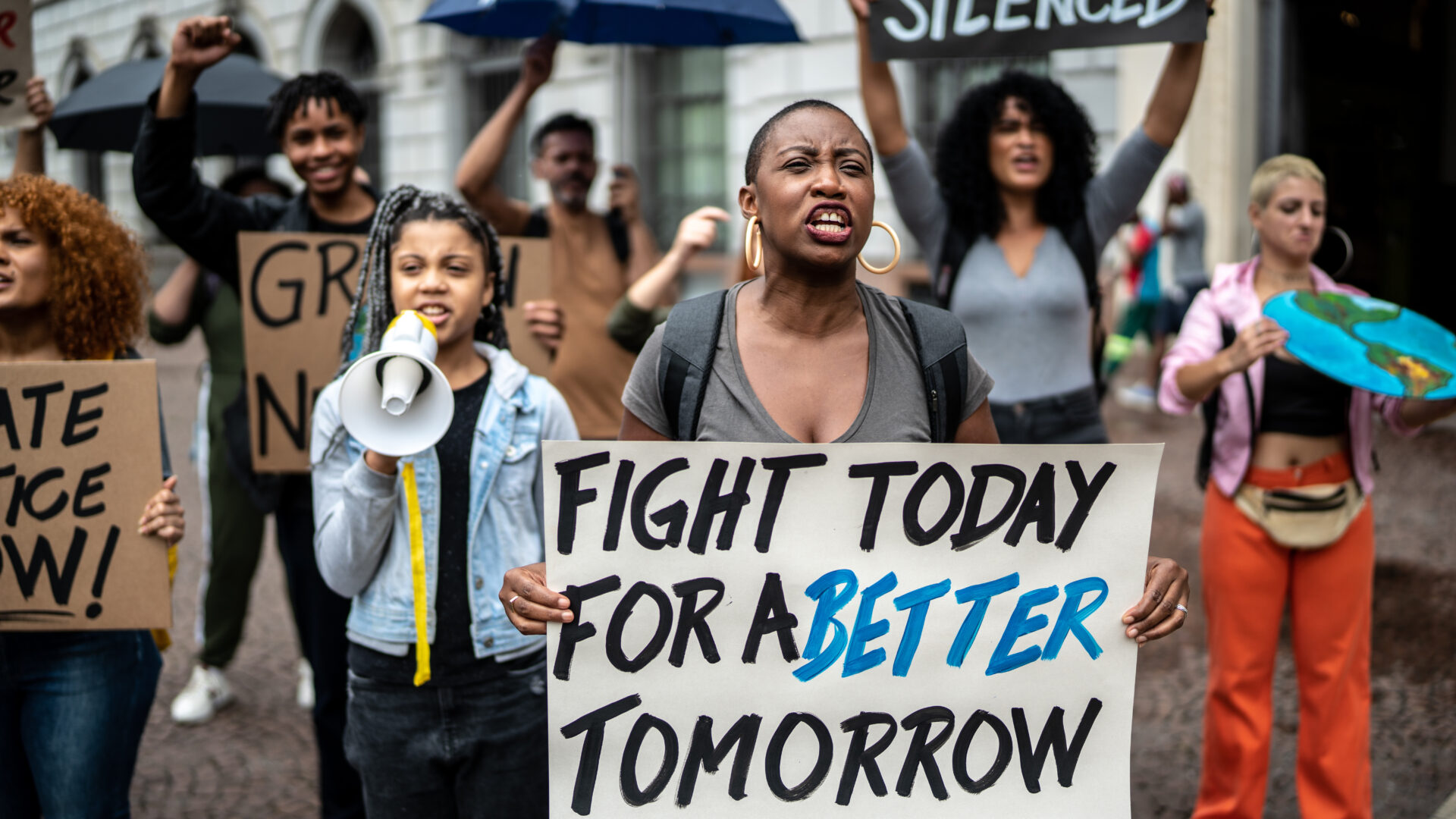 New Study Shares How Black Americans See Overcoming Racial Inequality
Aspects include allyship, business and social change.
Black History Month is around the corner, and significant work still needs to be done to see change as a society. Since the 2020 pandemic, the racial reckoning has been at the forefront of the conversation, not just on the front lines but through social media.
This year's Black History Month theme is "Black Resistance," focusing on Black people's efforts to fight oppression and discrimination through the years. For Gen-Z'ers and Millennials, the outlets of activism and using your voice have evolved into many different avenues that can help bring progress in alternative ways.
Read 6 Incredible Generation Z Power Players In Activism
The Pew Research Center conducted a study that shared new data on what Black Americans see as progress for the next generation that can help overcome racial inequalities.
Voting
According to the study, more than six-in-ten Black adults (63%) say voting is an extremely or very effective strategy for Black progress. Through the midterm elections, we saw how active Gen-Z voters have become and how it's essential to use your voice when government officials implement new policies that could affect the next generation.
Black Lives Matter Movement
The rise of BLM during the summer of 2020 raised eyes on what the next generation can do regarding organizing protests and going beyond performative activism. The study revealed that 39 percent of Black Americans say Black Lives Matter has done the most to help Black people in recent years.
Black-Owned Businesses
With entrepreneurship at an all-time high for Black Americans, the rise in their businesses can help create a foundation for generational wealth and impact. Four in ten Black adults (39%) say having all businesses in Black neighborhoods be owned by Black people would be an extremely effective strategy.
Change In The Prison System
The conversation surrounding the prison system has been an ongoing discussion about the changes that need to be made and the policies that should evolve. Through the study, 54 percent of Black adults want the prison system rebuilt to provide fair treatment for Black people in the prison system.
Allyship
As we maneuver through society, the most significant concern found in the study would be the importance of allyship for Black Americans, specifically in politics. In the study, most Black adults say people of other races or ethnicities could make good political allies for Black people.
About Kenyatta: Clark Atlanta University and Medill School alumna Kenyatta Victoria is the Girls United writer covering everything from news, pop culture, lifestyle, and investigative stories. When she's not reporting, she's diving deep into her curated playlists or binging her favorite comfort shows.