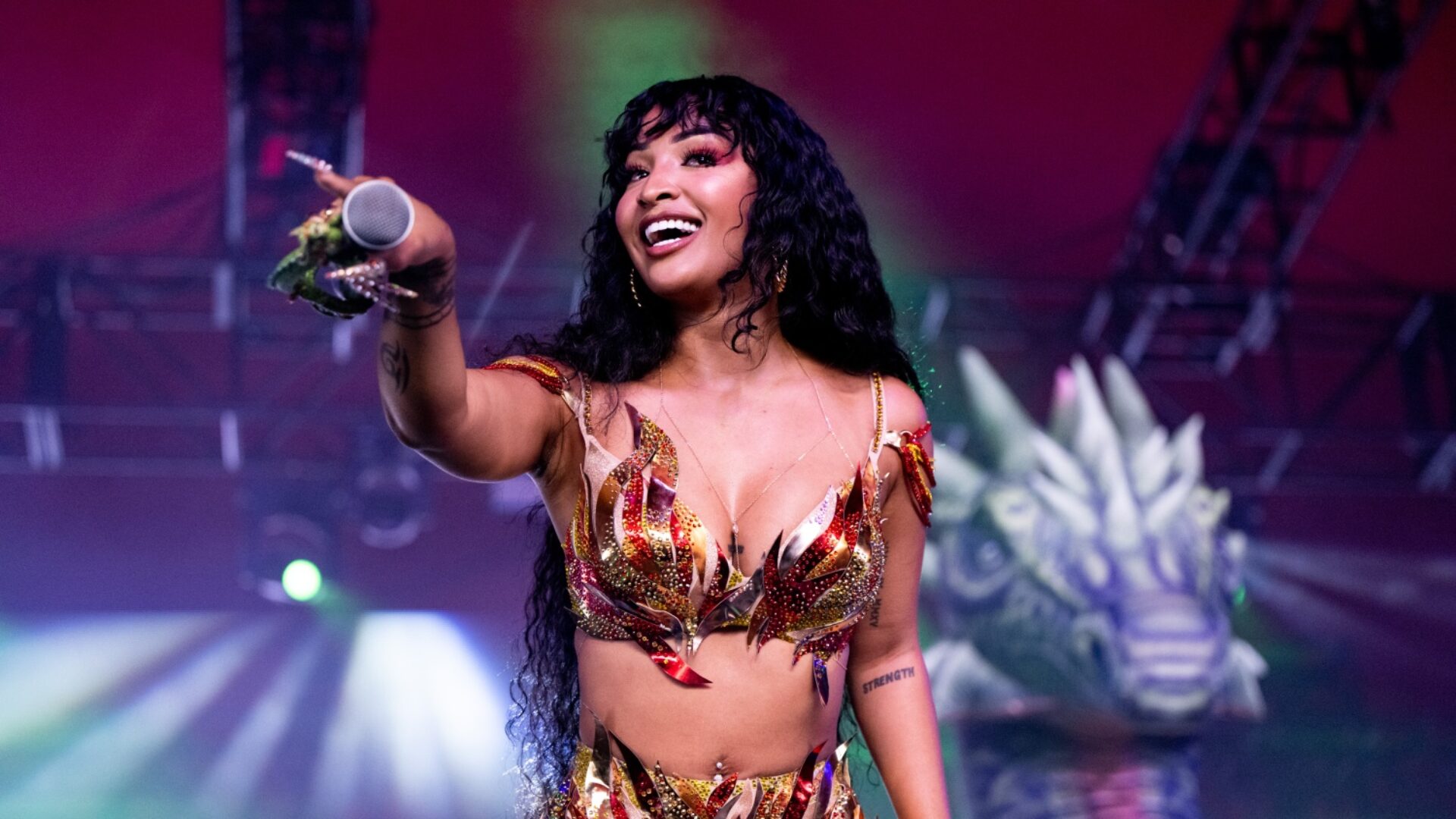 Meet The New Generation of Women in Caribbean Music
There are new collabs across the diaspora
Throughout the years, we have seen a new rise of young women who are trailblazing in music coming out of the Caribbean.
Being a melting pot, the Caribbean is home to prevalent genres such as Dancehall, Reggae, Soca, Reggaeton and many more. While June is Black Music Month, it is the perfect time to highlight the women within the Afro-Caribbean genres. 
The mainstream American music market is no stranger to the sounds of Afro-Caribbean genres, with famous collaborations and genre-fluid records from artists such as Nicki Minaj, Rihanna, Drake, etc. 
Today there are new collaborations across the diaspora, such as Shenseea's hit single "Lick" featuring Megan Thee Stallion. These women are creating a new visibility for women of Caribbean descent throughout the diaspora.
Not only are they bringing attention to their respective countries, but they also help become a bridge between various cultures in music. Social media has also been an instrument in highlighting these new women.
As the landscape for music becomes more genre-fluid, the opportunity for mainstream success has heightened for these young women. Here are a few young women who are shifting the Afro-Caribbean genres.
The 26-year-old Jamaican pop star has been making waves, gaining her first Grammy nomination for Album of The Year after being featured on Kanye West's album Donda. Her album Alpha debuted at #2 on the Billboard Reggae Chart.
The 23-year-old singer is best known for her smash single "Toast," released in 2018. She is the youngest person and only woman to be awarded in the Best Reggae Album category at the 62nd Annual Grammy Awards in 2020.
Staying true to her Jamaican roots, the Miami native fuses the dancehall genre with Hip-Hop and R&B. She has millions of streams on Spotify and recently dropped a freestyle over a Drill beat "Which Gyal."
The 25-year-old is a Trinidadian Soca singer and performer. Blackman was recently nominated for a BET Award in 2018 for Best New International Act as she sets her music amongst Soca legends.
Amaria BB is an R&B and dancehall fusion artist from the United Kingdom. In 2021, she went viral on TikTok for her hit song "Slow Motion."
Stalk Ashley fuses her Caribbean roots with R&B. Recently, Stormzy recruited her to perform a cover of "Brown Skin Girl" on BBC Radio Live.
Moyann is a Jamaican dancehall singer and songwriter hailing from Montego Bay. Recently, she was a part of the remix of Marcia Griffiths's 1980s hit "Electric Boogie," with Shaggy featured in the Super Bowl LVII Jeep commercial.