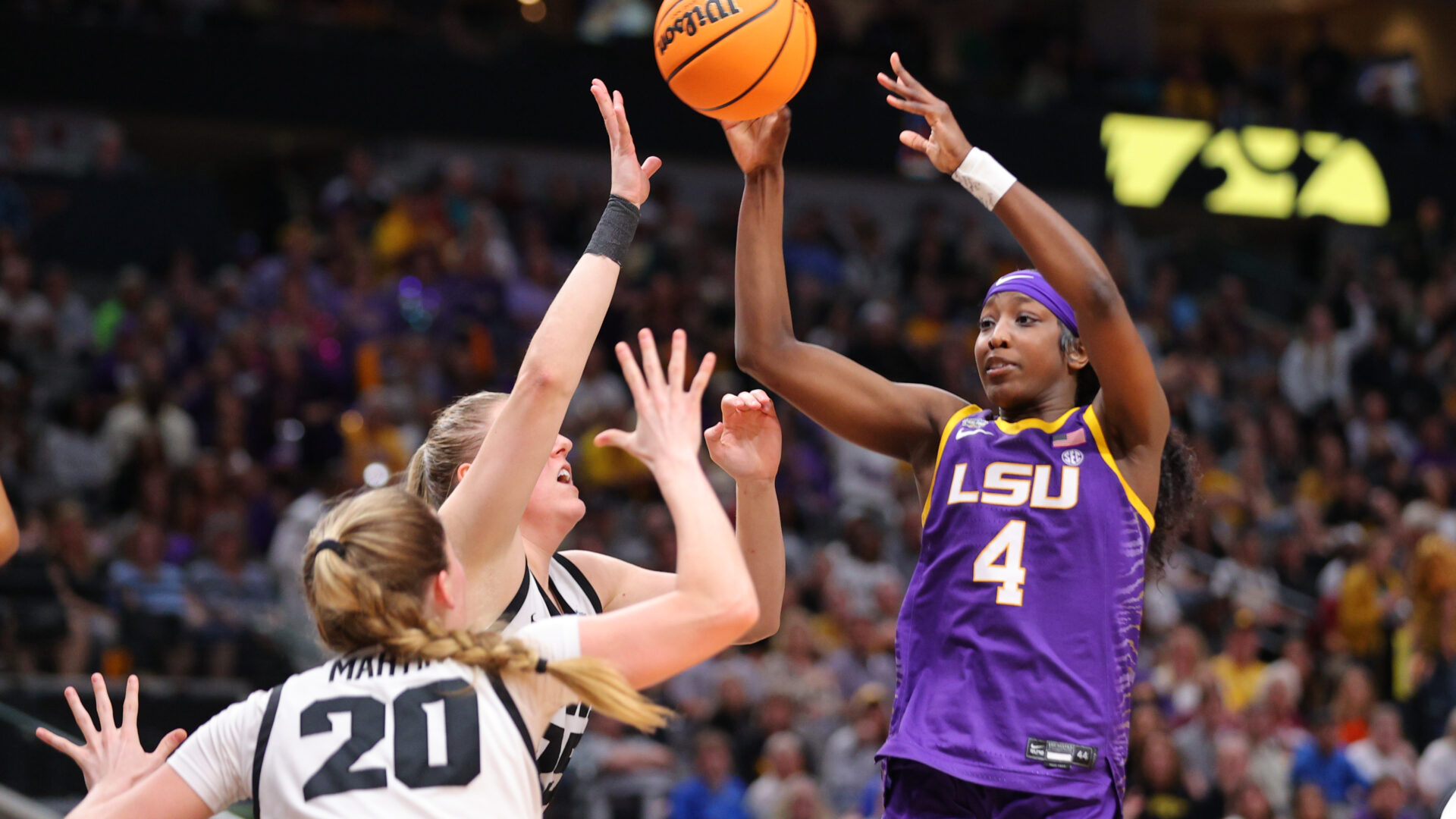 Get To Know These Playmakers For National Student-Athlete Day
They are making an impact on and off the court
National Student-Athlete Day gives the world a chance to pour encouragement into the next generation of track stars, quarterbacks and hoopers.
The holiday was created in 1987 to honor the tremendous accomplishments of high school and college players impacting their campuses on the field and off. Since its beginning, the holiday has celebrated and highlighted millions of student-athletes worldwide. 
Being a competitor is more than being physical; it centers around being a leader for your community. Many of these students are considered role models to young children who want to play sports. Representation is the ultimate goal for many of these athletes because they represent the future of sports for Black players who come after them. This holiday serves as the day to support the work these students put in all year round.
Angel Reese
Angel Reese is a college basketball player for the LSU Tigers of the Southeastern Conference, and she's setting the tone for Women's basketball.
Flau'jae Johnson
Johnson is not only skilled on the court but in the booth too. The rapper-player continues to show kids that it's possible to be multi-dimensional and chase any dream you have.
Kyle Graham
Graham is making a mark on college track and field at Alabama A&M showcasing skill and talent for other runners to follow in the future.
Sara Rakim
This tennis player is following the path toward becoming a champion like Serena Williams and Noami Osaka as she completes her years at Florida A&M University.
Shedeur Sanders
Sanders exemplifies what it means to follow the path built for you regarding representation for HBCU football.
Zia Cooke
Zia Cooke is known as one of the most decorated players in South Carolina history. She is a two-time honorable mention All-American and a two-time All-SEC selection.
Twanisha Terry
Twanisha "TeeTee" Terry is an American sprinter who specializes in the 100 meters distance. She's earned a silver medal in the Women's 100 meter race.
About Kenyatta: Clark Atlanta University and Medill School alumna Kenyatta Victoria is the Girls United writer covering everything from news, pop culture, lifestyle, and investigative stories. When not reporting, she's diving deep into her curated playlists or binging her favorite comfort shows.