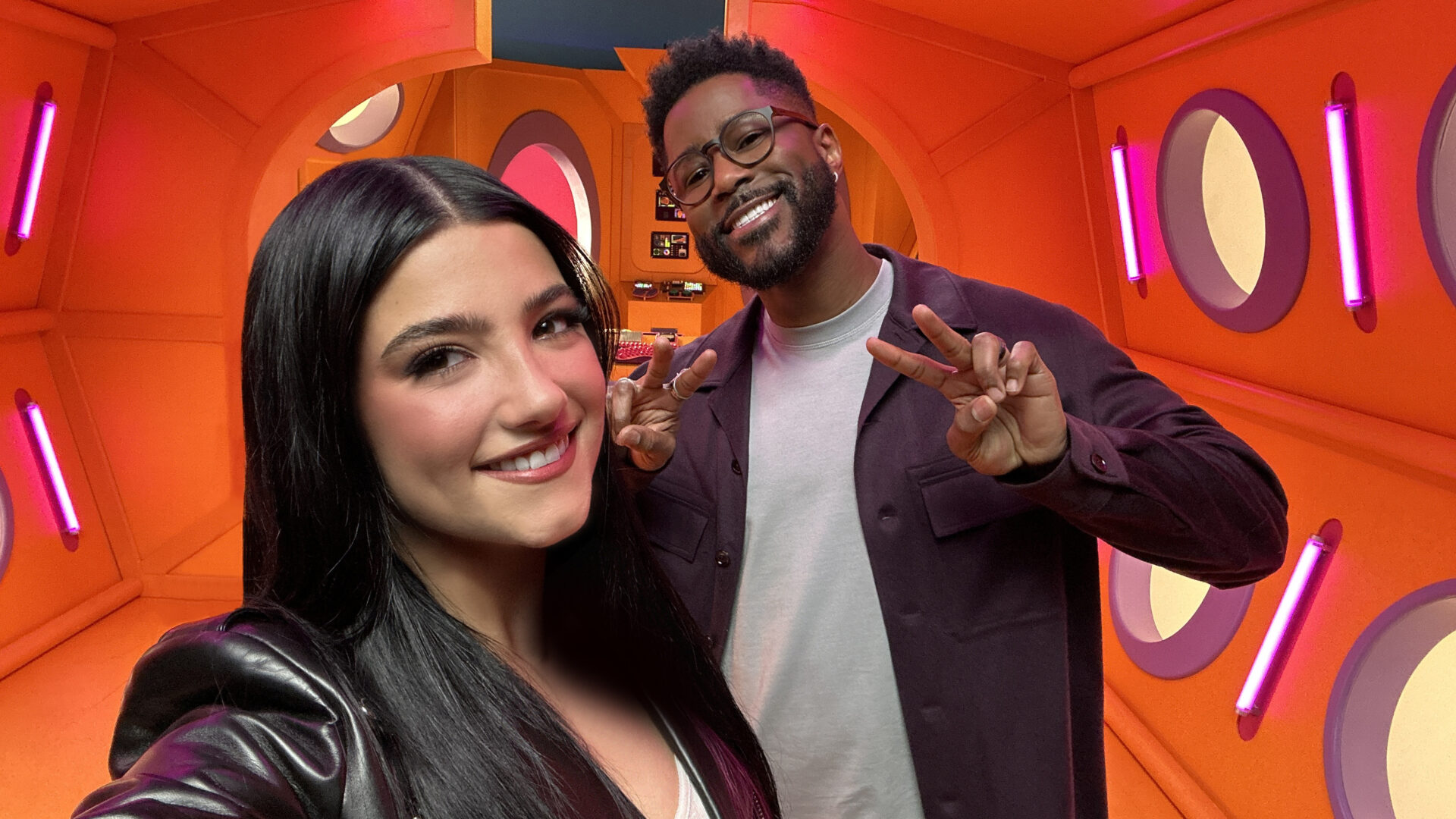 Nate Burleson Went From Watching To Hosting The Kid's Choice Awards
He and Charlie D'Amelio are going to be our new dynamic duo
As a child who grew up in the 1990s, Nate Burleson saw the evolution of Nickelodeon turn into what it is today. From watching his favorite show Double Dare to hosting the 2023 Kids Choice Awards, he's living out a childhood dream.
"Over the years, I've always thought to myself if they gave me a shot, I'm gonna do the damn thing, and they did," he told GU. "I was thrilled as soon as I got the call, I brought it up to my wife, but I ran to my kids because not have I seen Nickelodeon, but my kids have seen everything up until now, so it's a whole family that just appreciate the Nickelodeon brand."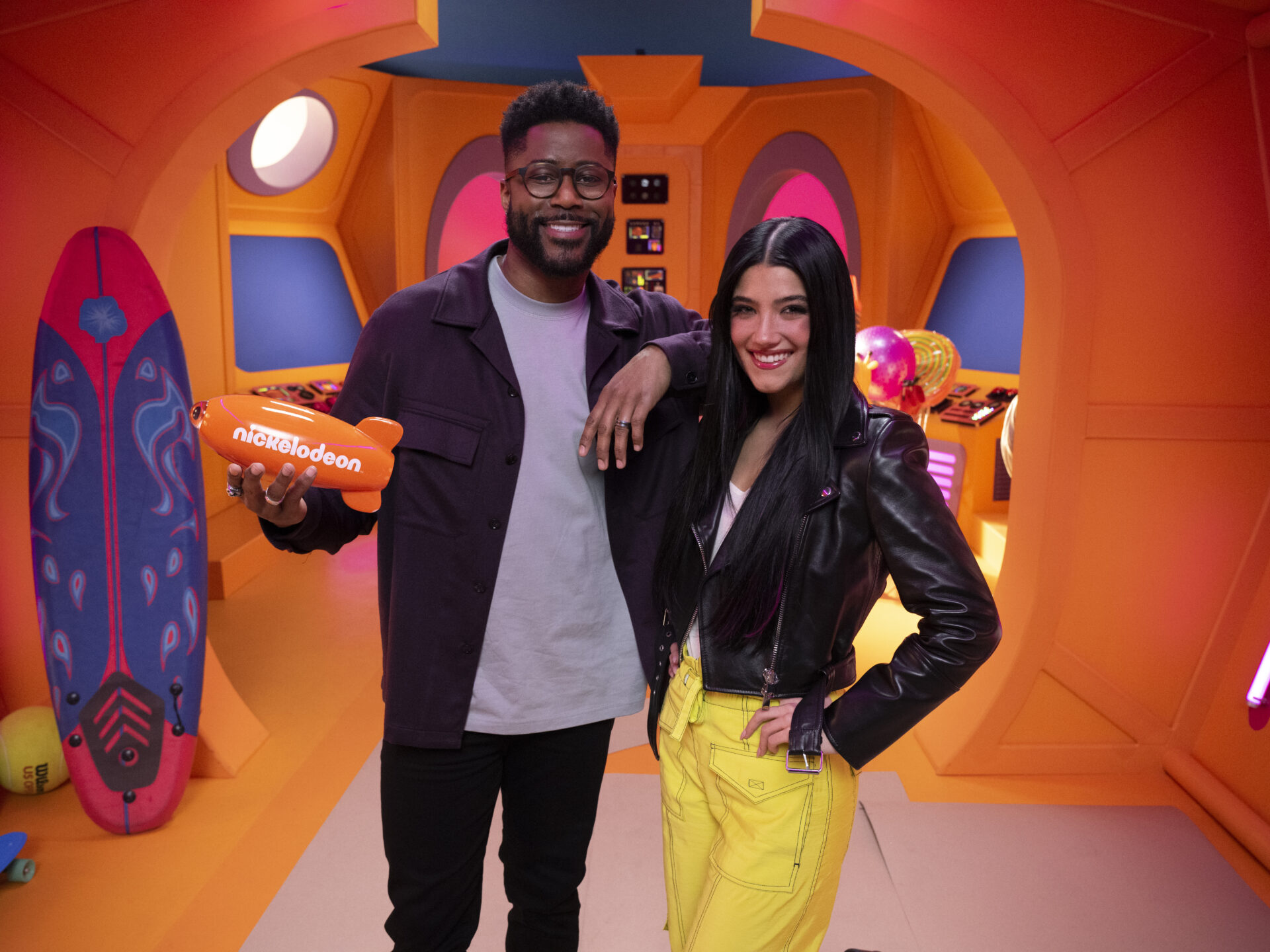 The Co-host of CBS Mornings, and CBS Sports Analyst, will co-host alongside digital superstar Charli D'Amelio for the 36th Annual Nickelodeon Kids' Choice Awards. The show airs live Saturday, March 4, 2023, from the Microsoft Theater for a night of celebrating fan-favorite creatives and athletes from across the board in film, television, music, and sports.
We caught up with the 41-year-old as he shared his experience prepping for the slime-filled night.
Girls United: What memory comes to mind when you think of Nickelodeon?
Nate Burleson: Double Dare. That was my first memory of Nickelodeon making a competition fun [and] making trivia fun. It was a unique show because you had to be smart and physical, and they made you smile while watching it. I took a little piece of that everywhere I went when talking about sports or the news. I want to inform you, but more than all of that, I want to make it fun.
Who are you looking forward to seeing at the KCA's?
Nate: Bebe Rexha will perform, and I'm a big fan. She always rocks the house. So hopefully, we can see a great show and then slime her. I'm also a big fan of Adam Sandler, who's just a comedic genius, so maybe I'll get to meet him, slime him, and then ask for a small role in one of his next movies.
You're known for hosting NFL slime time on Nick. How prepared are you to get slimed this weekend?
Nate: I know it's going to happen at some point, and it's typically at the end of the show for the hosts, so I just got to make sure I'm ready. The [main] thing I'm worried about is my braids because my braider did work [laughs], so I got to figure out if I'm going to wear a shower cap because I got to protect the drip in the hair.
What do you want kids who look like you to take away from watching you host the Kids Choice Awards?
Nate: That you can recreate your story. You can chase certain goals; if you don't achieve them, you can set new ones.
About Kenyatta: Clark Atlanta University and Medill School alumna Kenyatta Victoria is the Girls United writer covering everything from news, pop culture, lifestyle, and investigative stories. When not reporting, she's diving deep into her curated playlists or binging her favorite comfort shows.