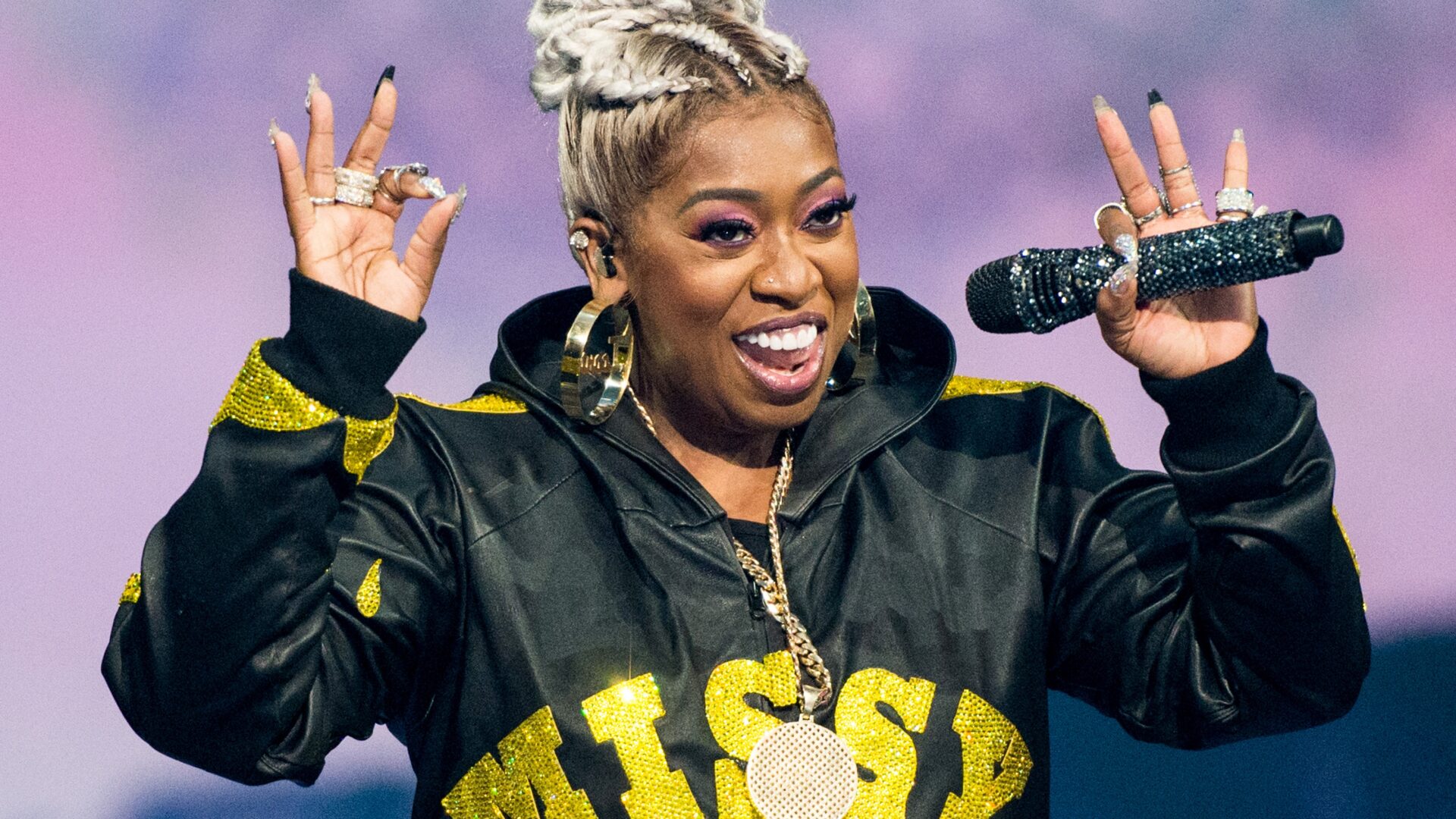 Missy Elliott's Hometown Of Portsmouth, VA Is Naming A Street After Her
Congratulations to the five-time Grammy award-winning rapper!
Missy Elliott is a living music icon and her hometown chose to honor her talent. The city of Portsmouth, Virginia will be naming a street after her. A portion of McLean Street will now be called Missy Elliott Boulevard. The rapper will also be presented with a key to the city and will join officials during a community parade celebrating the city's culture, according to CBS.
"We're beyond proud of Missy's accomplishments and so thrilled to have the opportunity to celebrate her," said City Manager Tonya Chapman in a press release. "Missy's trailblazing career is a testament that when you dream big, anything is possible."
Missy Elliott celebrated the news on social media. "I am forever GRATEFUL," she tweeted. "P-TOWN VA #757 LOVE."
Missy Elliott – born Melissa Arnette Elliott – was born and raised in Portsmouth and graduated from Manor High School in 1990. The five-time Grammy-winning artist was also the first female rapper to be inducted into the Songwriters Hall of Fame.
A Portsmouth resident and lifelong fan, Erin Carter, pushed for the name change during a city council meeting last August. "We don't do a good job recognizing our own heroes that's right here from Portsmouth," she said, as reported by WHRO. "Growing up I learned that this same girl who's received all these awards, performed at the White House… She grew up right here in our city of Portsmouth," Carter added.
She continued, "Children shouldn't have to look to another city to see greatness, because greatness resides in Portsmouth." On August 9, the Portsmouth City Council voted unanimously to rename the street to honor Missy Elliott.
A ceremony celebrating the official name change took place on Monday, October 17, where Missy Elliott, Governor Glenn Youngkin, and Congressman Bobby Scott were present, according to a press release. Artists such as Pusha T, Trey Songz, and Timbaland also attended the event.
Photo Credit: NEWARK, NEW JERSEY – AUGUST 26: Missy Elliott performs onstage during the 2019 MTV Video Music Awards at Prudential Center on August 26, 2019 in Newark, New Jersey. (Photo by John Shearer/Getty Images)
About Kyra: Kyra Alessandrini is a news writer at Girls United and a freelance journalist. Her work has appeared in publications such as Time, The Hollywood Reporter, InStyle, and Elle. Born in New York and raised in Paris, France, she is passionate about culture, street photography, and travel.