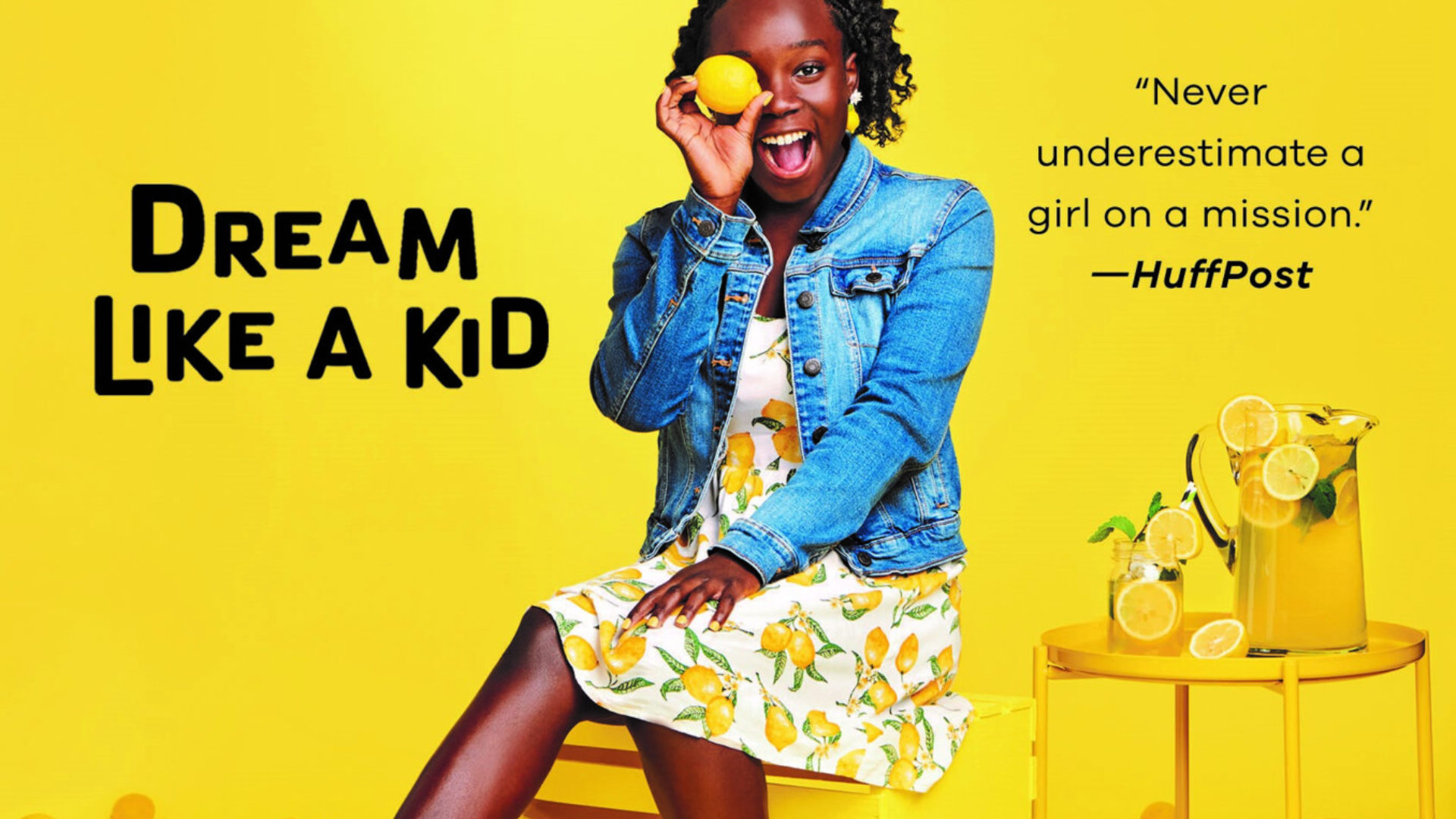 This Black Teen Sold A Million Bottles Of Her Own Lemonade—And Now She's Chronicling The Experience
Her name is Mikaila Ulmer, and her book, "Bee Fearless: Dream Like a Kid" is out August 18.
When you were a kid, did you ever spend your summer days selling chilled lemonade? 15-year-old Mikaila Ulmer certainly did. But here's the thing—the recipe she used—her Great Grandmother Helen's flaxseed honey blend—took off, and has since sold a million bottles in stores. Now, over ten years after first striking out, Ulmer is writing a book for young entrepreneurs who want to get into business for themselves.
In Bee Fearless: Dream Like A Kid, readers will learn more about Ulmer's inspirational story, and also receive insight about why they should seek to start their own business, the importance of starting your venture with an social and environmental message in mind and more.
The title of her book is inspired by her brand, Me & the Bees Lemonade. The purpose of building her brand was bring awareness to the fact that honey bees are dying out. Since we rely on bees to pollinate crops and to help regulate ecosystems, it is imperative that we care for them and speak out about the fact that population of honey bees is declining quickly.
Accolades for Bee Fearless are already pouring in. Ulmer has received praise from the CEO of Microsoft, 'Shark Tank' panelist and investor Daymond John, and HuffPost.
"Mikaila is one of the most impressive entrepreneurs I've had the privilege to meet," Satya Nadella of Microsoft said. "Her ingenuity paired with her mission to save the honey bees is an example of how businesses can lead with purpose. By sharing her story and inspiring readers of all ages to pursue their dreams with passion, the world will be a better place."
You can find Ulmer's lemonade brand in U.S. stores such as Whole Foods, Macy's, The Fresh Market and more.
Her book is due out on August 18, via Penguin Random House.
Photo credit: Source