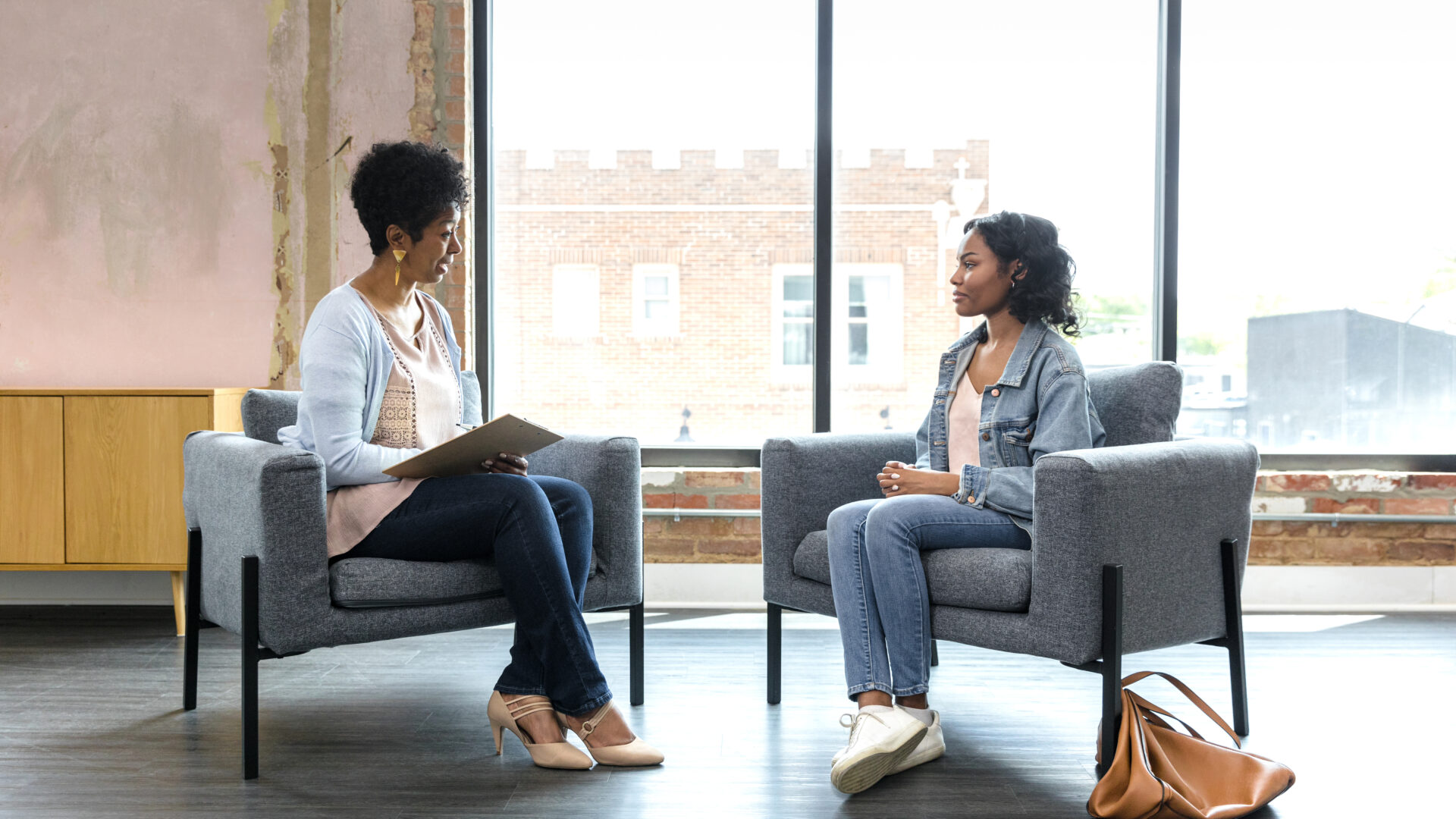 Here Are The Best Mental Health Organizations For Zillennials
Get to know the organizations helping the wellness movement
The mental health and wellness movement has become a much needed conversation among Gen Z'ers worldwide. With the seasons changing, many Zillennials are going to experience seasonal depression. Social media opened many eyes to the various mental health resources in the world to help the next generation express their needs.
According to Mental Health America, Over half (54.7 percent) of adults with a mental illness do not receive treatment, totaling over 28 million individuals. Since society's shift due to the pandemic, many people are starting to understand the importance of physical and mental health.
Wellness has become an everyday concern when discussing the well-being of Gen Z and finding better resources. In 2023 data, Almost a third (28.2 percent) of all adults with a mental illness reported not receiving the needed treatment. 42 percent of adults with AMI reported they could not receive necessary care because they could not afford it.
Throughout the years, there's been an evolution of access regarding mental health. Even though the discussion isn't where it needs to be, the growth and resources are still commendable. The process starts with a sense of community, so here's a curated list of mental health resources.
Read 'What Does Mental Health Mean?'
Black Mental Wellness
The Black Mental Wellness organization is surrounded by credible and resourceful data and information on new findings on mental health within the community. There are several opportunities for training students who want to be a part of the next generation of mental health advocates.
Dear Black Women Project
Florence Noel founded the Dear Black Women Project, which is a space for self-expression and a safe space started by Black women. The organization allows women to unite for organic and necessary mental health conversations in an ever-changing society.n
Balanced Black Girl
Although the platform launched in 2018 it still serves as an outlet for Black women to find new like-minded people, experts and gurus to answer any questions. The organization views things through all perspectives to understand emotional, physical, social, and spiritual wellness.
Transparent Black Girl
The Transparent and Black collective was born from the discussion surrounding safe spaces and the need for healing in marginalized communities through breaking intergenerational curses and trauma. Founded by Yasmine Jameelah, she saw a need for more conversations around recovery and mental health.
Therapy For Black Girls
Dr. Joy Harden Bradford is a licensed psychologist who created the Therapy For Black Girls platform as a way to make mental health topics more relevant in her community. Earlier in her career there were spaces that weren't inclusive to Black women, and this platform helped catapult more inclusion in mental health spaces.
Black Female Therapists
Despite the negative standards against Black women's mental health, there is still a need for more platforms to help them find the right therapist. This platform allows first-timers or seasoned advocates to find new experts and specialists to help them.
National Queer And Trans Therapists of Color Network
National Queer and Trans Therapists of Color Network is a justice organization surrounded by healing and actively working to improve mental health for queer and trans Black, Indigenous and people of color.
Read 'Does The Perfect Therapist Exist? How To Find The Right One For You'
About Kenyatta: Clark Atlanta University and Medill School alumna Kenyatta Victoria is the Girls United writer covering everything from news, pop culture, lifestyle, and investigative stories. When not reporting, she's diving deep into her curated playlists or binging her favorite comfort shows.