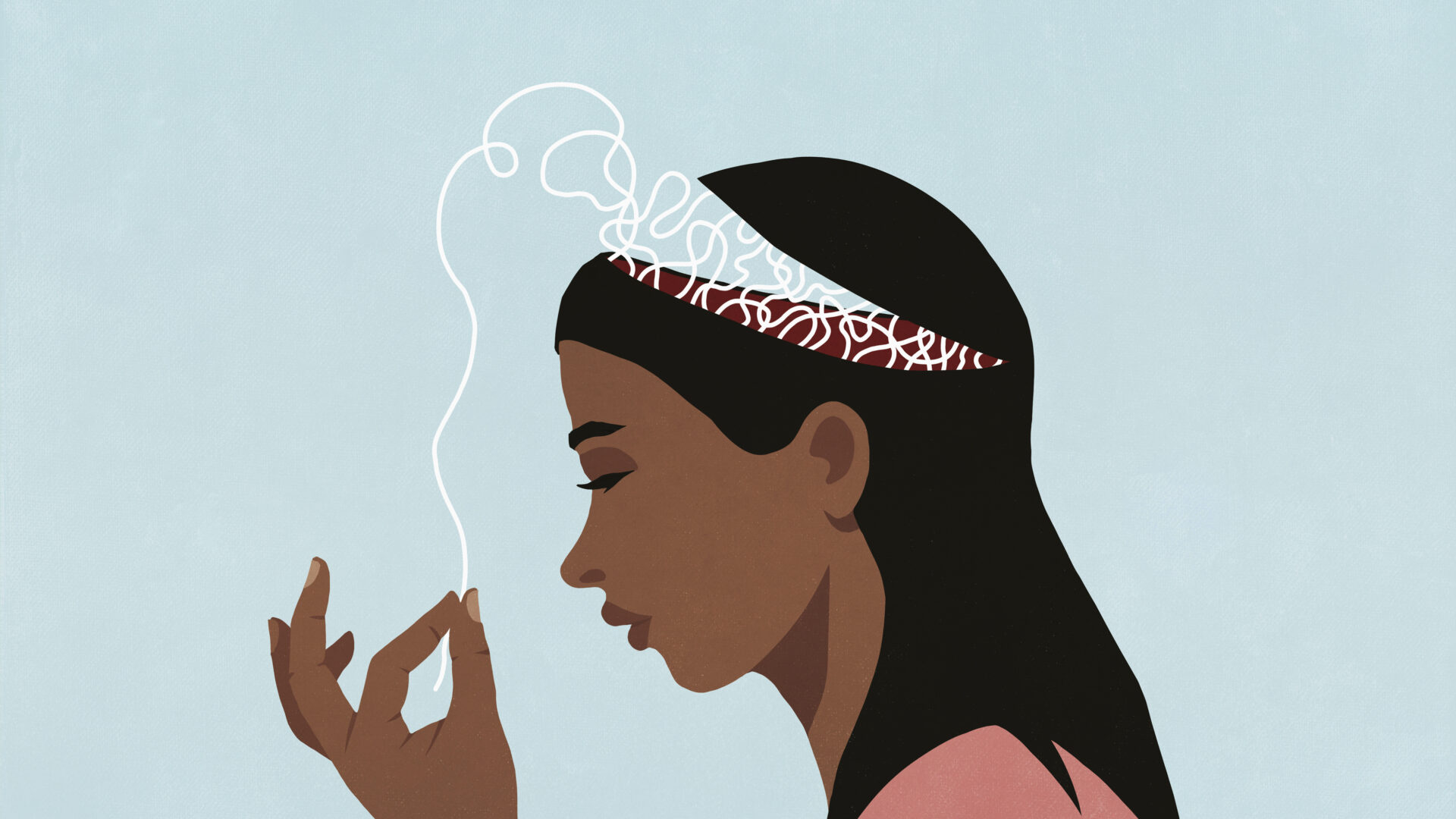 What Does Mental Health Mean?
From self diagnose to misdiagnose, we're here to break down the truth regarding wellness.
The 2020 pandemic forced a spotlight on mental health.
Particularly with Gen-Z'ers, the vocal generation dealt with isolation during pivotal phases of their lives, from starting high school to finishing their last year of college. Many of them were in mental spaces that we never saw coming, and it became a cry for help.
With the help of social media, the conversation around mental health grew tremendously, giving people the space to express their struggles pre and post-pandemic. The time has come to pick up the pieces and implement positive mental health practices, but first, the line needs to be drawn at what precisely this crucial wellness phenomenon means.
Read "'Swarm' Is Less About Stan Culture And More About Mental Health"
What Does Mental Health Mean?
Mental health focuses on your well-being and allows people to manage their stressors, whether at work, school, or home. An element of health impacts how humans make decisions and garner relationships. Although the conversation is at an all-time high, the need for mental health has always been important for personal, community, and economic development.
According to the American Psychology Association, 79% of psychologists said that they had seen an increase in the number of patients with anxiety disorders since the pandemic's beginning, and 66% saw a rise in demand for treatment for depression.
Throughout quarantine, we realized mental health is more than mental disorders and that there are no clear answers or secret recipes to these diagnoses. According to the World Health Organization, exposure to unfavorable social, economic, geopolitical, and environmental circumstances – including poverty, violence, inequality, and ecological deprivation – also increases people's risk of experiencing mental health conditions.
"The national mental health crisis continues," said APA CEO Arthur C. Evans Jr., Ph.D. "If you are struggling, know that you are not alone. Psychological science shows that social support is key to developing resilience. If you have difficulty accessing care on time, contact others to find support and identify ways to cope."
Self-Diagnose Vs. Misdiagnose
Due to social media, the conversation about mental health can be overwhelming and confuse certain mental disorders. According to the CDC, more than 50% of people will be diagnosed with a mental illness or disorder at some point in their lifetime.
"I can appreciate the self-awareness and exposure that social media and online searches about mental health have provided to people in learning more about psychological disorders," Psychotherapist Chase Cassine told GU. "However, I have noticed an increase in clients asking if they have a particular psychiatric disorder based on a TikTok video."
We've reached a point where people are running with self-diagnoses about their mental well-being, causing misinformation to spread on a larger scale.
"When this happens, I explore how these symptoms of a particular disorder resonate with them and provide them with psychoeducation on the assessment and diagnosis process, emphasizing it is not as simple as watching a video and checking off symptoms from a checklist," Cassine said.
How To Prioritize Your Wellness
There needs to be an analysis of what works best for you and what doesn't to tackle your mental health battles.
"Different disorders manifest differently for everyone based on many factors such as gender, race, and experiences in life," Cassine told GU. "For instance, depression in black women presents clinically differently than white women. Instead of stereotypical depressed mood, it shows irritability, decreased libido, self-criticism, and sleep disturbances, according to a recent study by NYU."
Even though social media tries to use mental illness and poor mental health interchangeably, the terms are not the same. Society, alongside Gen Zers, needs to understand how people with poor mental health can seek assistance and how someone with a mental illness needs support from loved ones and medical professionals.
Read "Big Freedia Opens Up About Mental Health On Hidden Healers"
Yes, the digital age is making mental health conversations happen faster. Still, we must remember that the experts know what is best for us and that a social media diagnosis is not the ultimate answer.
About Kenyatta: Clark Atlanta University and Medill School alumna Kenyatta Victoria is the Girls United writer covering everything from news, pop culture, lifestyle, and investigative stories. When not reporting, she's diving deep into her curated playlists or binging her favorite comfort shows.