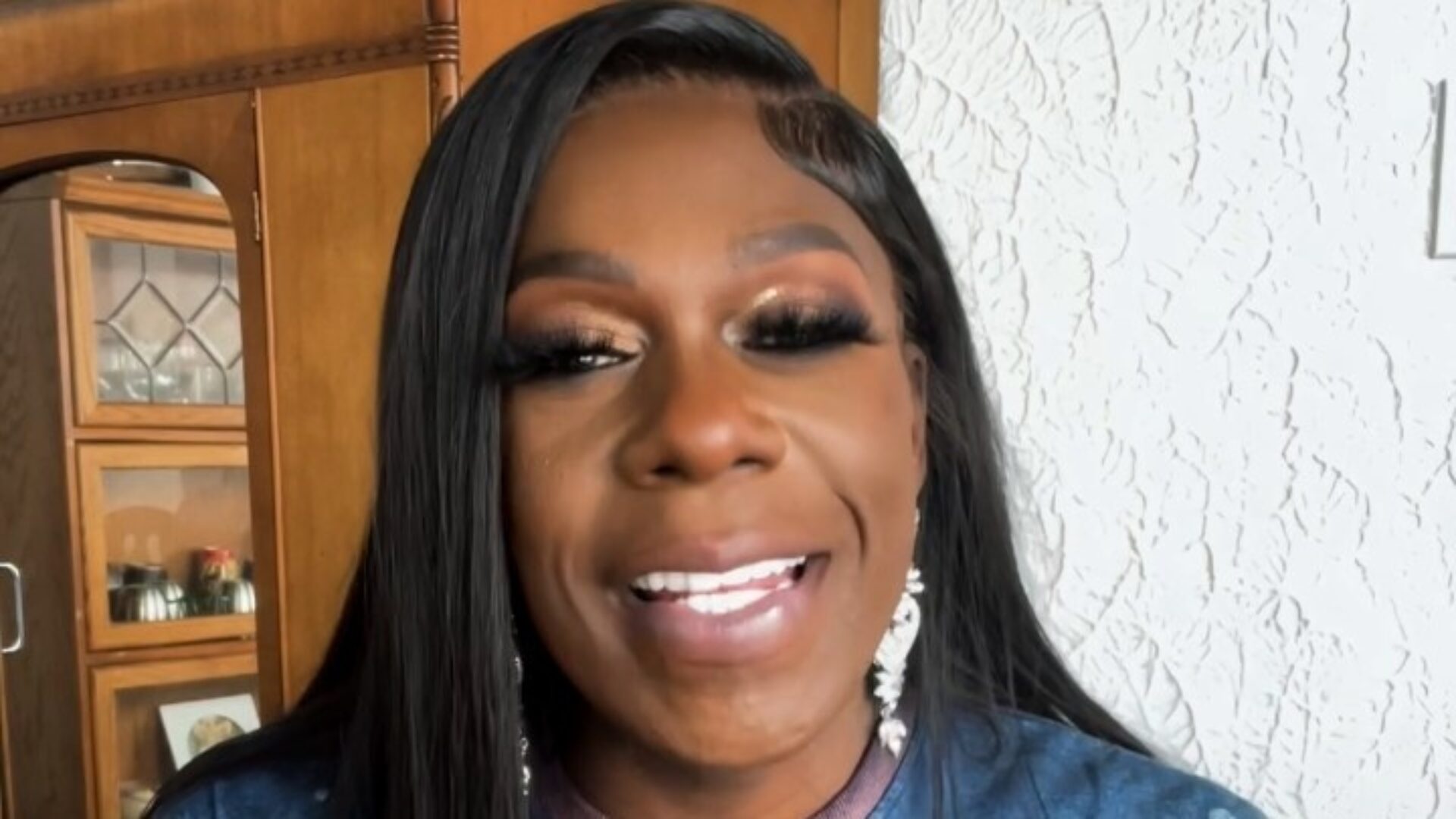 Big Freedia Opens Up About Mental Health On Hidden Healers
MTV took a deep dive into Big Freedia's mental health and healing journey
MTV is celebrating Black History Month this year with Hidden Healers. The initiative focuses on encouraging mental health actions that celebrate the heritage of different BIPOC communities and cultures, by releasing two new episodes in partnership with Big Freedia and Monaleo.
Big Freedia's episode deepens people's understanding of what mental health and music mean in Black culture. MTV took a deep dive into Big Freedia's music and what music has meant for their mental health and healing journey.
Hidden Healers was created by a group of four young mental health leaders to navigate mental health practices. The changemakers include Ayanna Kelly, Kheira Bekkadja, Maddox Guerilla and Mahmoud Khedr. The idea was developed and presented at MTVE's Mental Health Youth Action Forum hosted at the White House to continue to create initiative projects for wellness.
The AAKOMA Project offers resources for Black youth mental health, workshops and tips on navigating intergenerational trauma, and programs to enrich the lives and mental well-being of all members of the Black diaspora they've partnered with organizations like Melanin & Mental Health, National Queer and Trans Therapists of Color Network and Therapy For Black Girls.
Check out our conversation with the New Orleans native as they opened up about mental health, music and what they hope to see happen for the next generation regarding self-care.
Girls United: You have an effortless nature of uplifting others through your music, and the power grants your fans a positive experience no matter where they are. Having such an impact, how do you take time for yourself, and save a little of that joy for you?
Big Freedia: Transmitting healing + upliftment to others brings me joy and energy! I find my moments on my own, too, like the quiet moments at home with my family or listening to gospel music.
From Drake to Beyonce, your voice and the bounce music genre have made their way beyond Louisiana. What are your thoughts on the signature sound going mainstream?
I love that Bounce is making its way to the mainstream. Being an artist takes its toll on me, for sure. But I'm much more grateful than tired, so I'll take all the stress and work obligations!
What is your self-care ritual on days you're off from working?
I love to be in my home with my family and dogs, and cooking up something comforting. That brings me a lot of satisfaction and it's my time to relax. My manicures, massages of course too.
With so many Black Americans, breaking the generational chain towards caring for their mental health, where do you think people should start who are just beginning to tap into that part of themselves?
The Internet. You can google and find support groups and therapists of all kinds in every city and town.
New Orleans statistics regarding the mental health of its community or disappointing low, which is especially disappointing considering it's a dominated Black community. What are your thoughts on why that is, and what do you think could be done to ensure every citizen has access to the services they need?
I think the lack of mental health help in New Orleans is mostly due to poverty. Whenever you have low-income people, you have less access to good healthcare. When you lack good healthcare, you just aren't made aware of the help that's available. The fact that mental health and Black people have become more talked about lately as well. I hope as a community, we keep talking about it! Keep it front and center.