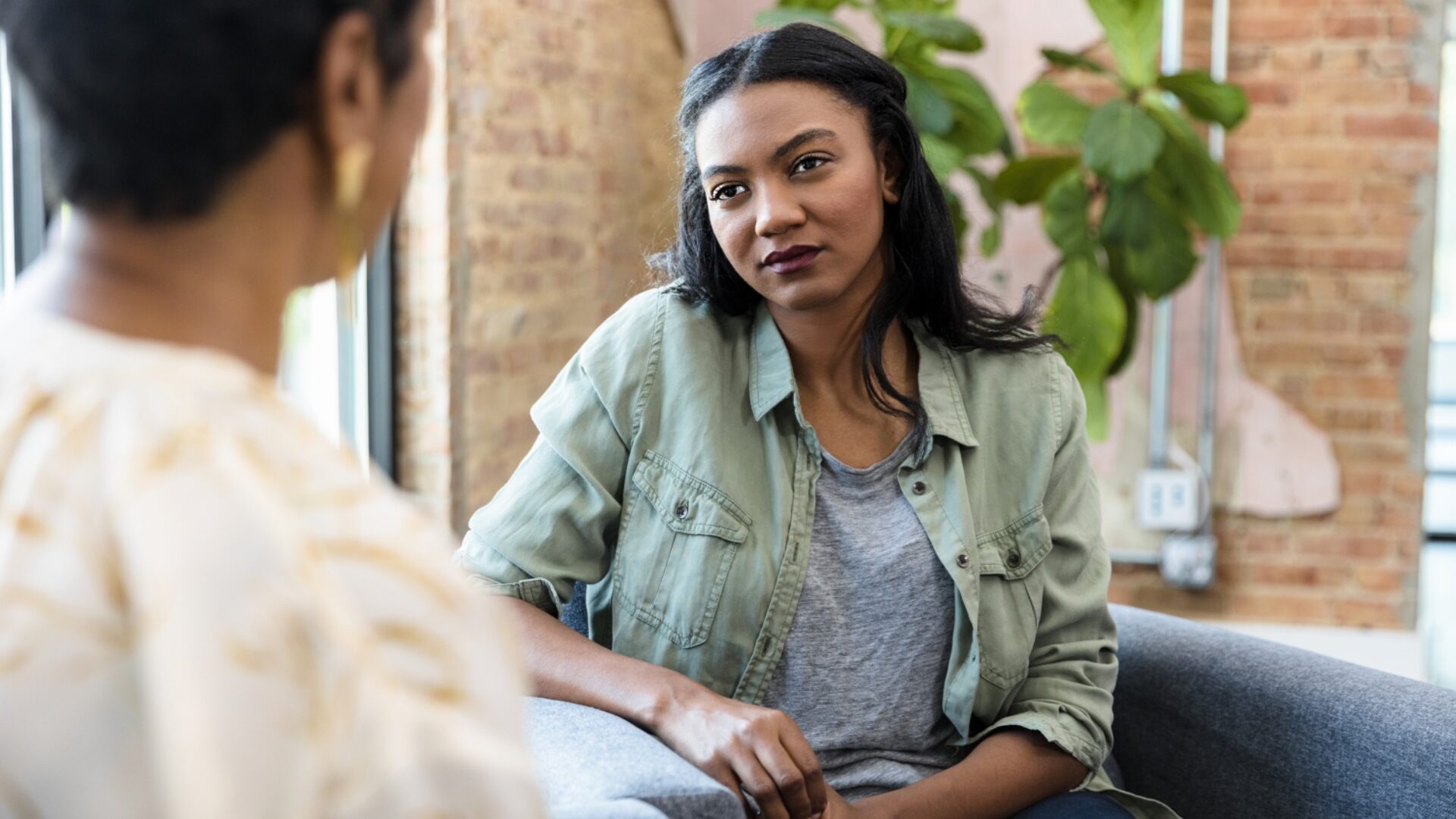 Does The Perfect Therapist Exist? How To Find The Right One For You
Therapy Is An Investment, And You Deserve A Return
Since the pandemic began in March 2020, 67% of Gen Zers have seen a therapist or are thinking about it. There's no need to convince this generation of the importance or benefits of therapy. Checkmark.
The next task is to inform Gen Z about choosing the right therapist. At least 5% of clients get worse due to treatment, and 20% report no benefit at max. This should not be the case. Therefore, we spoke to Licensed Clinical Therapist and Leadership Consultant Charese Josie about choosing the right therapist.
"While we all hope to find the "perfect" therapist, knowing what makes a therapist "perfect" for the client is essential. I encourage clients seeking therapy to find the right fit therapist instead of the "perfect" therapist," Josie reminded us.
Therapy is a personal experience- it's just you and the counselor. With that said, it's imperative to take an individualized approach to looking for someone you trust. The "perfect" therapist for someone else may not be the right person for you. We asked Josie what a person should look for, and she responded- 
Available time and hours that work with your schedule
Asking about availability times may seem simple, but by trying to manage your schedule with your therapist's availability, you want to avoid additional stress. Be honest with yourself about what will fit your needs. Some therapists can't fulfill that request if you're only available on nights and weekends.
How often do they see their clients?
You want to know your therapist's flexibility with seeing clients. While the frequency of sessions can vary with treatment needs, you want to ensure that your therapist has a manageable caseload so that you can maintain consistent appointments. Look for buzzwords such as "I'm booked," "You will have to schedule in advance," or "Let me see if I can fit you in." If this occurs, it is a great time to ask about their rescheduling policy and the likelihood that you can be seen in the next 1 or 2 weeks if you have to reschedule.
What is their therapy style?  
Ask them, "How do you typically work with people with my particular concern?" Asking this question will give you information about your therapist's confidence and experience in working with other clients with similar concerns. You will also learn the therapist's communication style when you ask questions and determine if this is helpful.
Conversation or portrayal of the "perfect" therapist usually includes how the individual comforts or leads us in the right direction. Based on Josie's response, the "perfect" therapist is available so that they can process our issues effectively and communicates in a way that we'll receive. Her response was a reality check.
As stated, Gen Zers do not need to be convinced to invest in therapy. A third is already enrolled. Therefore to decrease the number of people getting worse or not benefiting from being registered, Josie provided red flags to look for in a counselor.
Judgmental 
Attending therapy is courageous, so the last thing you need to feel is judged in any capacity. If you feel like you're defending yourself or over-explaining your thoughts, behaviors, and decisions, you may want to seek another therapist.
No clear expertise
Therapists often have a profile that lists their expertise and who they serve. While all therapist does not have to be specific to be effective, you may want to pause if a therapist states, for example, that they specialize in working with children and adults. These are very different populations, age groups, and concerns that require specialized care and knowledge.
Giving advice
While you may be seeking guidance in therapy, you're not necessarily seeking advice. The advice comes typically from someone who wants to see you succeed but not 'do better.' Guidance is someone that will steer you in the right direction. A therapist that gives guidance will know how to ask questions in a certain way to assist you with meeting your goals.
Take it upon yourself to do an evaluation periodically. If you notice these red flags- get out. These signs may not have always been there, but as your therapist grew with you, they've become apparent. Therefore, Josie also provided five pointers for when it's time to transition to a new therapist.
When you feel misunderstood or unheard
If your therapist takes your feedback personally and becomes argumentative
If your therapist is late or constantly reschedules or cancels your appointments
If you don't feel comfortable
If you feel like your therapist wants to be your friend rather than maintain a professional atmosphere
"Looking for the right fit therapist can feel like a daunting task," Josie states, being honest, "If you find one that does not work out, try not to take it personally, although it will be disappointing."
She encourages us to remember why we sought therapy in the first place. Let that motivate you as you trial and error with different counselors.
To make the process smoother, she recommends googling your concern and seeing who comes highly recommended, asking the therapist if they will do a consultation before the first session to see if their methods and goals align with yours, and researching the therapist on social media to see their tone of voice (are they formal or relatable to you).
You deserve a return on your investment, and from implementing her wisdom, hopefully, you will. 
About the author: Shelby Denise Smith is a full-time Social Media Editor and part-time Freelance Writer. She loves writing about news, wellness, and beauty and hosting impactful conversations with influencers and experts on those subjects.