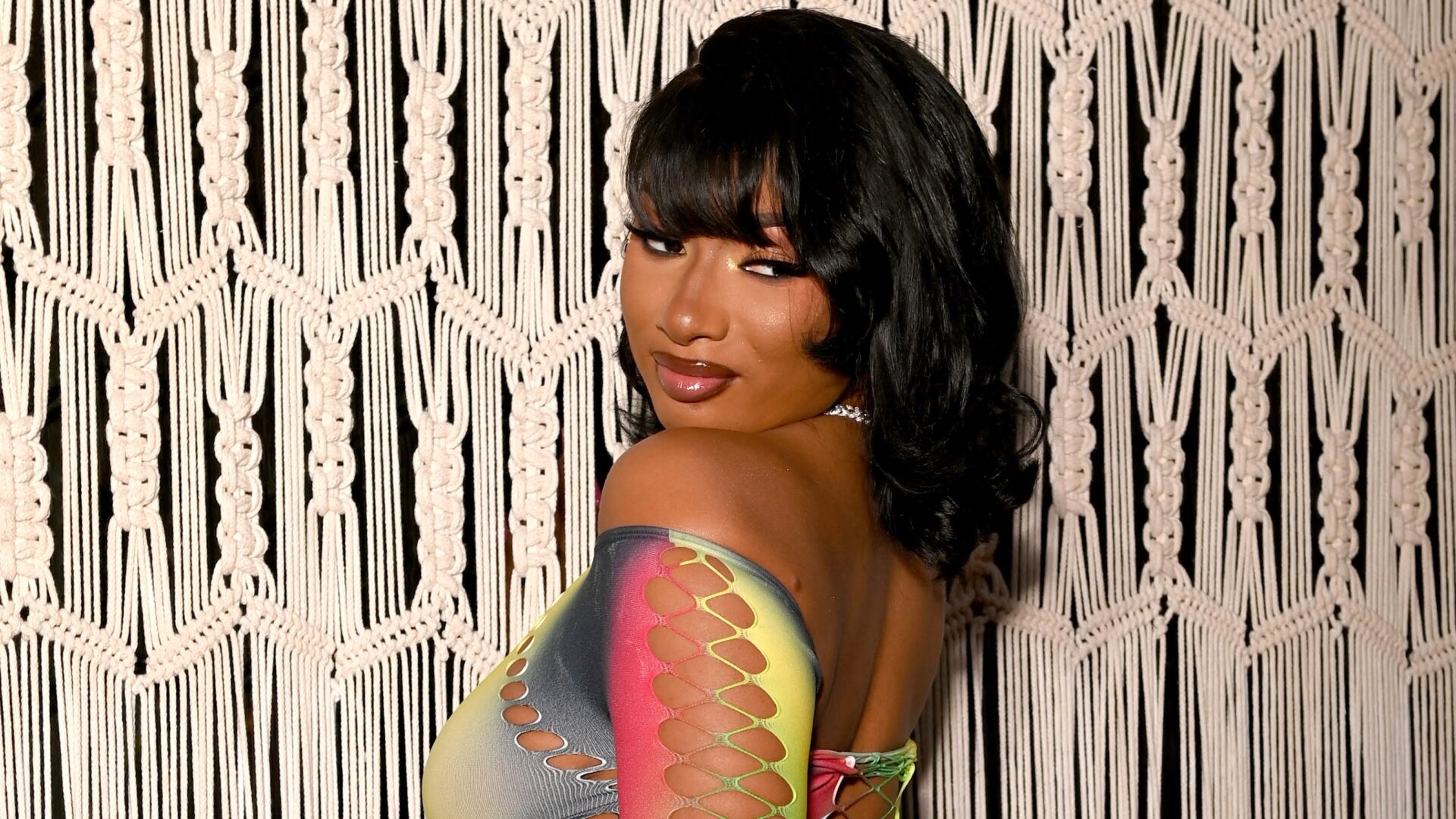 Megan Thee Stallion Partners With Southern Black Girls For 'Joy Is Our Journey' Tour
The bus tour aims to provide a safe space and inspire Black women and girls.
The Hot Girl Coach is giving back in a big, mobile way! Megan Thee Stallion's Pete and Thomas Foundation has partnered with Southern Black Girls on a special series of events. 
The Joy Is Our Journey bus tour was created as a safe space for Black women and girls between the ages of 12 and 24 to connect and create. Organized to be a mini-festival in each location, the tour features workshops and events on mental health, wellness, beauty, the arts and culture, entrepreneurship and S.T.E.M.
"I'm really excited to have The Pete and Thomas Foundation partner with the Southern Black Girls and Women's Consortium on this special initiative," the "Hot Girl Summer" rapper said in a press release. "We both share the same goals – to empower our young Black women, give them the resources to succeed, and help them pursue their personal and professional dreams."
The Joy Is Our Journey tour kicked off on August 20 in Atlanta. So far, other stops have included Elaine and Little Rock in Arkansas. The tour will make stops in Wilcox County and Livingston, AL on September 10, in Jackson, MS on September 11 and in Houston, TX on September 13. The tour will conclude with the 2022 Black Girls Dream Conference, an event taking place on September 16 and 17 in Birmingham, AL.
"We are super excited to partner with The Pete and Thomas Foundation," said LaTosha Brown, the founder of Southern Black Girls and the co-founder of Black Voters Matter, in a press release. "Megan is the ultimate Southern Black Girl. She is an entertainer, an artist, and a creative, who masterfully balances being a hot girl, a college girl, and a businesswoman, and she certainly embodies the unapologetic spirit of our organization."
She added, "our partnership with The Pete and Thomas Foundation adds fuel to the mission of the Joy is our Journey tour, which is to connect with Black girls and young women throughout the south and create safe spaces to celebrate unlimited, unabashed Black girl joy. There is so much in store, and we look forward to all the great work we will do together. This is just the beginning."
The tour was also created to bring awareness to Southern Black Girls' mission, which is to raise $100 million over the next 10 years to help Black girls and women pursue their goals. So far, the organization has awarded $2.2 million to 71 organizations across 12 states.
About Kyra: Kyra Alessandrini is a news writer at Girls United and a freelance journalist. Her work has appeared in publications such as Time, The Hollywood Reporter, InStyle, and Elle. Born in New York and raised in Paris, France, she is passionate about culture, street photography, and travel.
LONDON, ENGLAND – AUGUST 29: Megan Thee Stallion attends the Megan Thee Stallion Hottie Party in celebration of Traumazine on August 29, 2022 in London, England. (Photo by Kate Green/Getty Images for WMG )