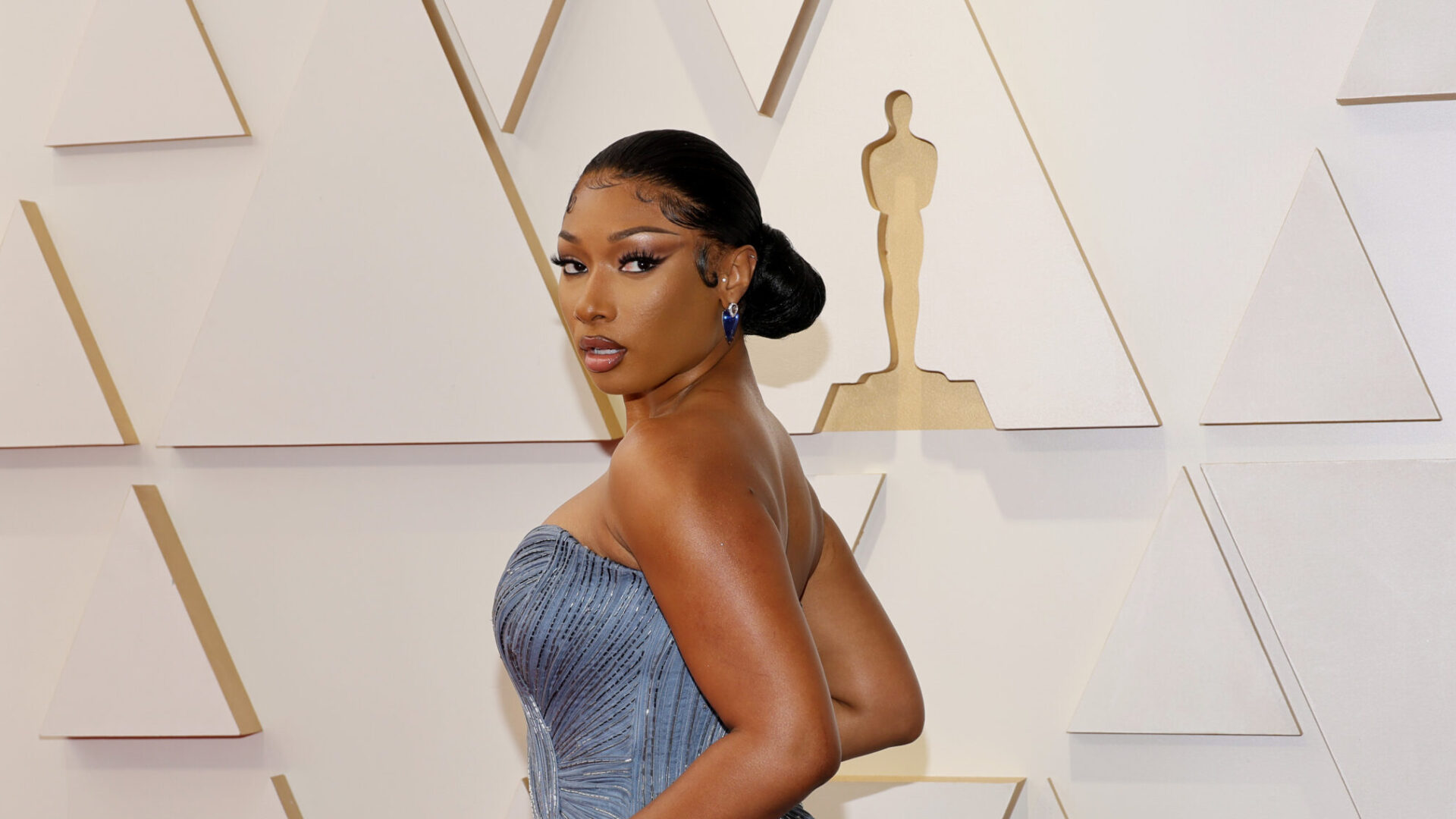 Megan Thee Stallion Is The First Woman To Perform A Rap Verse At The Oscars
She joined the cast of "Encanto" for their live rendition of "We Don't Talk About Bruno."
On March 27, Megan Thee Stallion gave a surprise appearance at the 94th Academy Awards. As the cast of the beloved animated film "Encanto" performed its hit song, "We Don't Talk About Bruno," the rapper appeared among the star-studded audience of the Dolby Theater and rapped a verse for the occasion.
"Stars everywhere, I need to see Oscars, Zendaya over there," she rapped, while pointing at Zendaya who was sitting to her right enjoying the song. "Oh no, we got three hosts. These women are the best and they killin all the jokes." This was a shout out to Regina Hall, Wanda Sykes and Amy Schumer. The three women hosted the 2022 ceremony.
Megan Thee Stallion has made the first female rapper to perform a rap the Oscars. She was joined on stage by Sheila E., Luis Fonsi and Becky G in the special rendition. She also shared the stage with the talented cast of "Encanto," which includes artists such as Adassa, Stephanie Beatriz, Mauro Castillo, Carolina Gaitan and Diane Guerrero.
Although "We Don't Talk About Bruno" wasn't nominated for an Oscar, another track from "Encanto" was recognized during the ceremony. "Dos Oruguitas," written by Lin-Manuel Miranda was nominated for Best Original Song.
Megan's performance made her fans proud of her achievement. "I guess we don't HAVE to talk about Bruno but can we talk about @theestallion!?!" tweeted Kerry Washington in support of the rapper. "Megan thee stallion should have done a verse on every nominated song tbh," tweeted another user.
Not only did Megan Thee Stallion make history with her performance, it was also her first time attending. "I literally was just in Puerto Rico less than 24 hrs ago performing, my dress had just came in last night from India, and that was thee FIRST FEMALE RAP PERFORMANCE at the OSCARS ever ! Im definitely in grind mode," tweeted the 27-year-old rapper.
Megan appeared on the red carpet with a custom blue-gray gown designed by Gaurav Gupta. Her dress was inspired by a "mystical sea creature that transports the red carpet into a fantasy realm." It also took 1500 hours to make.
Watch Megan Thee Stallion's performance at the Oscars below.