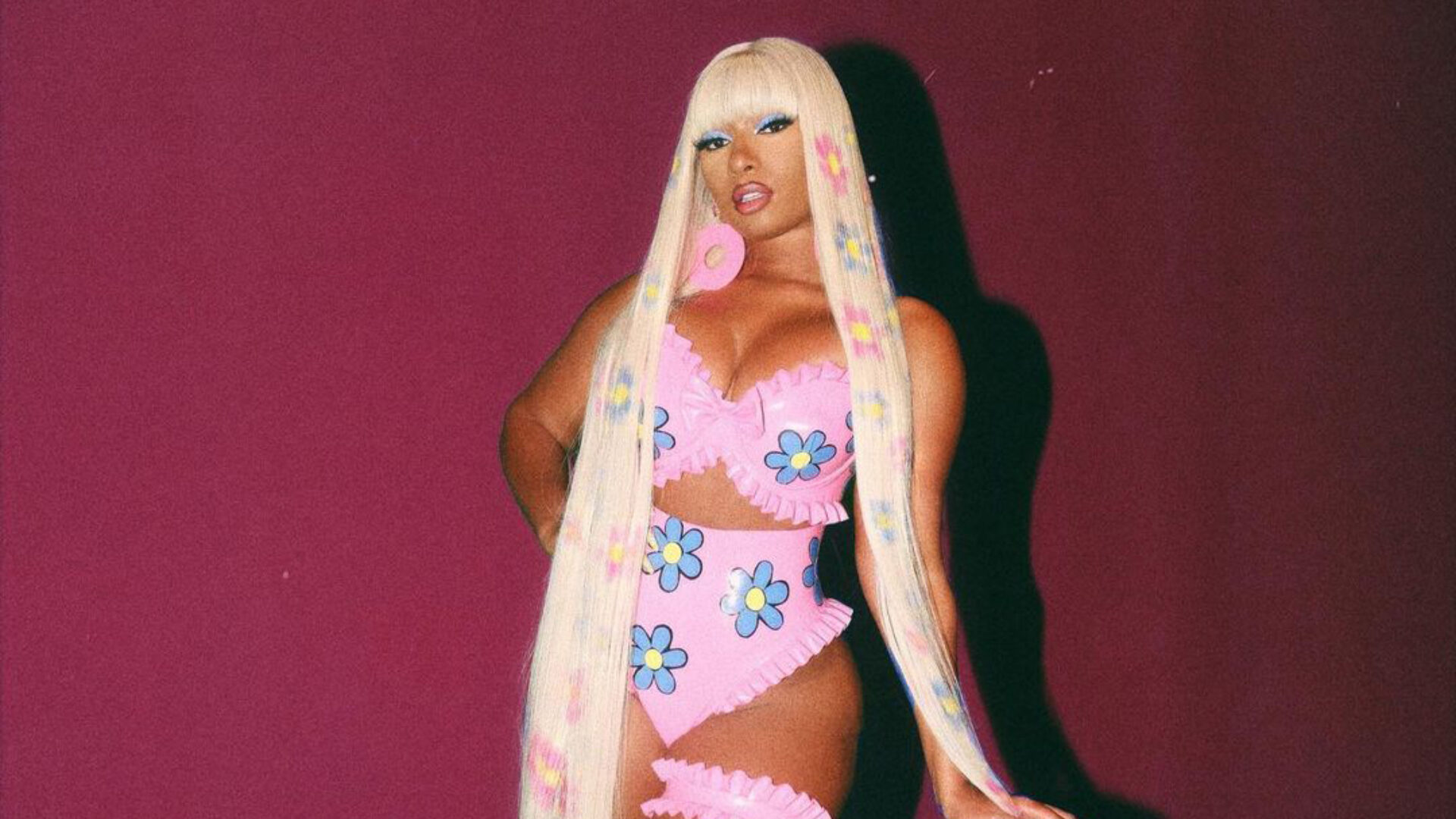 Standout Style Moments From Megan Thee Stallion's 'Cry Baby" Video
The Houston-born superstar channeled a toy store for her latest visual.
On February 3, Megan Thee Stallion dropped the second video from her debut album, Good News, "Cry Baby." The official clip comes after a few days of the "Savage" performer teasing the video on her social.
The video takes place in a giant toy store and included bright and colorful looks featuring baby blue, pink and purple. Her looks were styled by Brookelyn Styles.
It's not far-fetched for Megan to feature glam that consists of colorful wigs done by celebrity hairstylist Kellon Deryck and a beat face—and this go-round wasn't any different. For different scenes in the video, she sported pigtails with large vintage bobo's, a flower crown and a knee-length blonde wig with flowers printed on it. Global makeup artist for Fenty Beauty, Priscilla Ono, did her makeup.
The blonde look in particular reminded us of Lil' Kim's 2001 Versace with the luxury brand's logo on the bang and sides.
Check out all of the stylish standout moments from Megan Thee Stallion's "Cry Baby" video below.
Throwback Bobo's With A ZigZag Part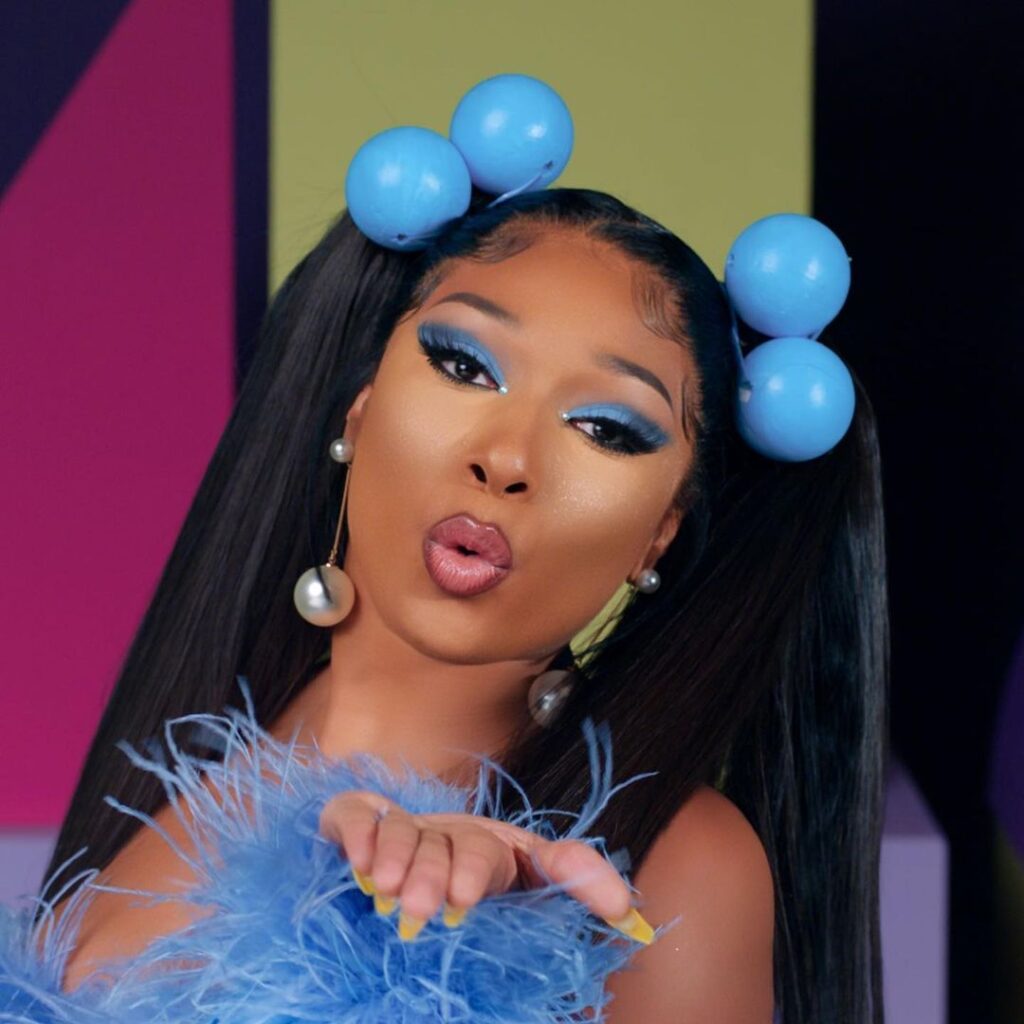 Flower Crown With Matching Bedazzled Top And Shorts Set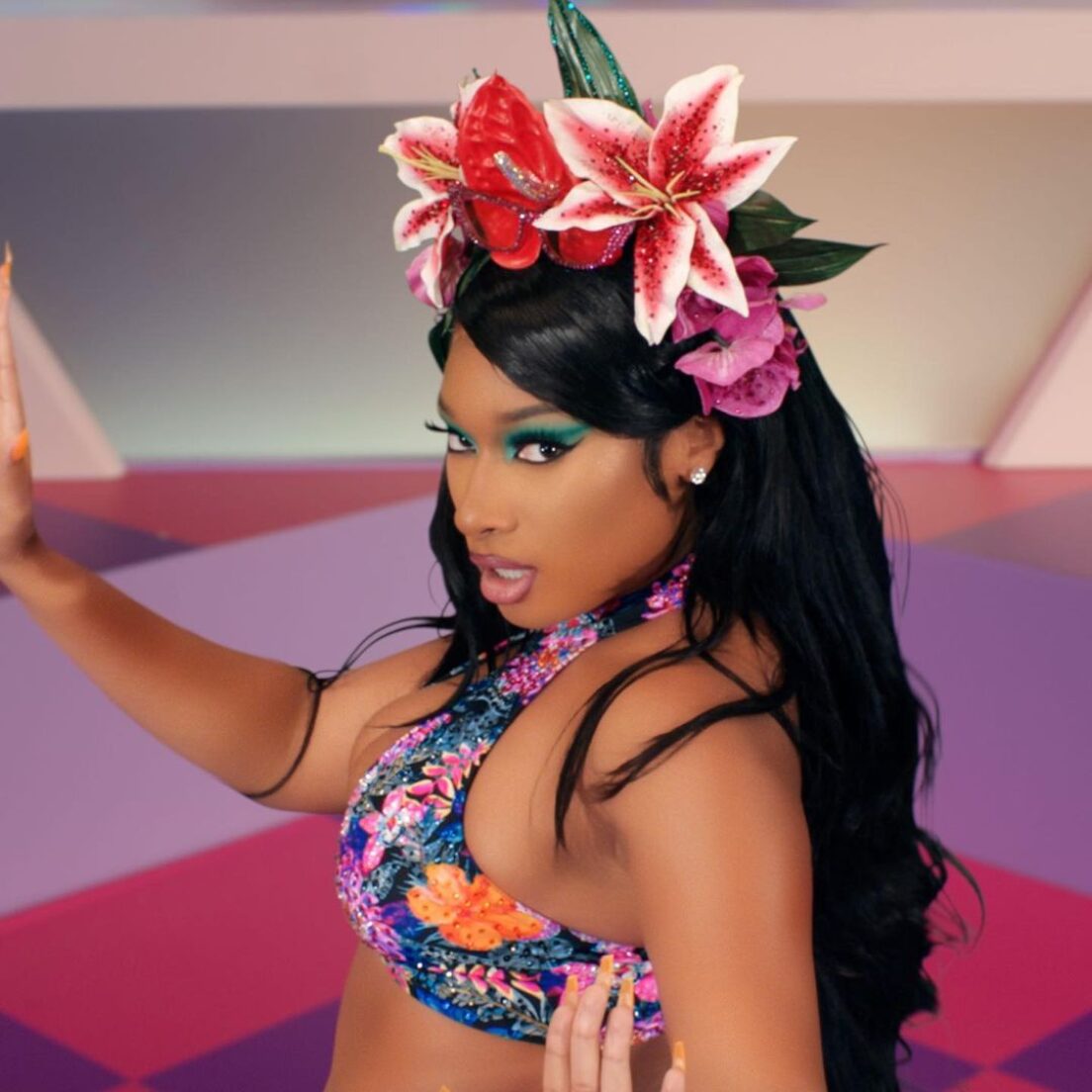 Custom Latex Daisy Two-Piece By Venus Prototype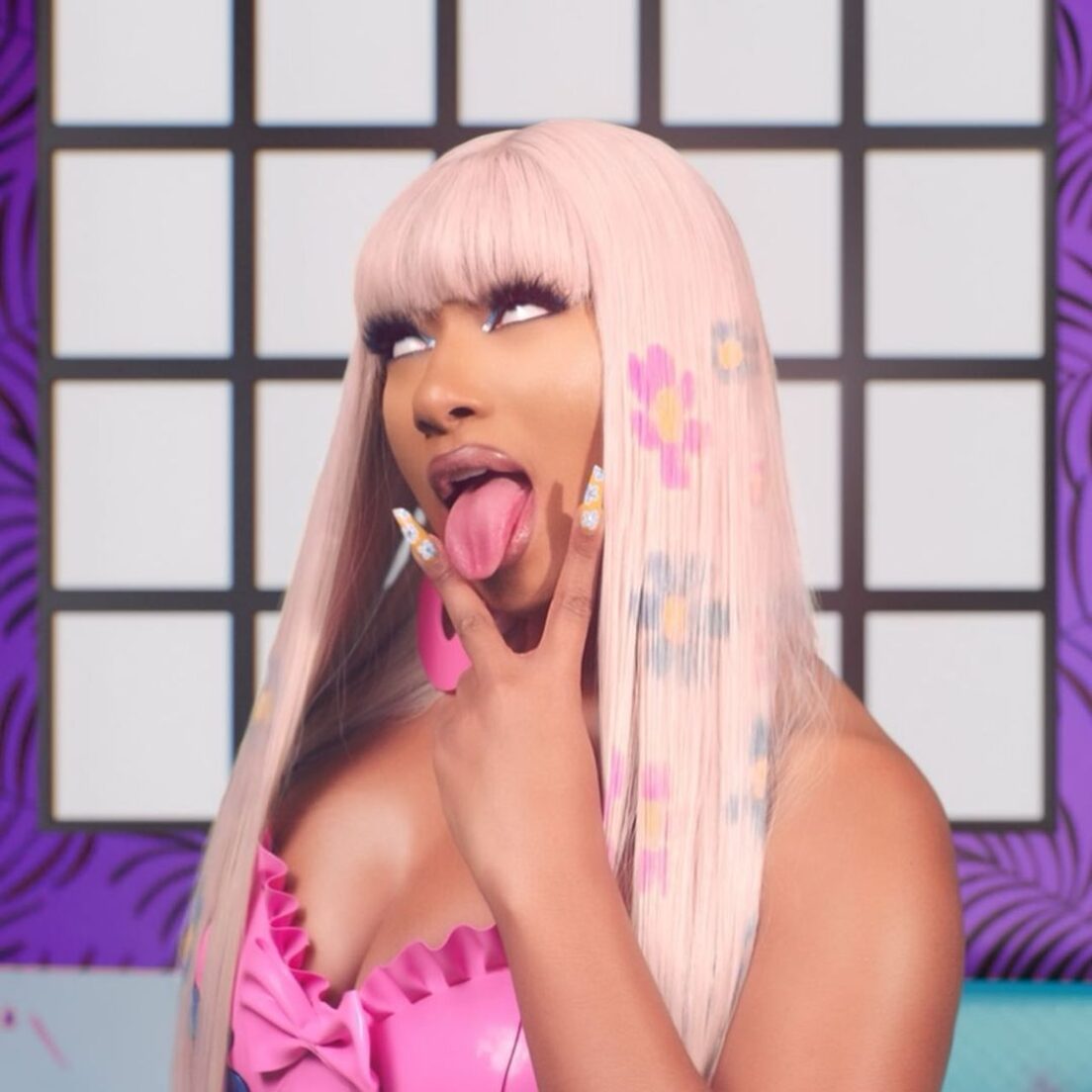 Keep scrolling to watch "Cry Baby."