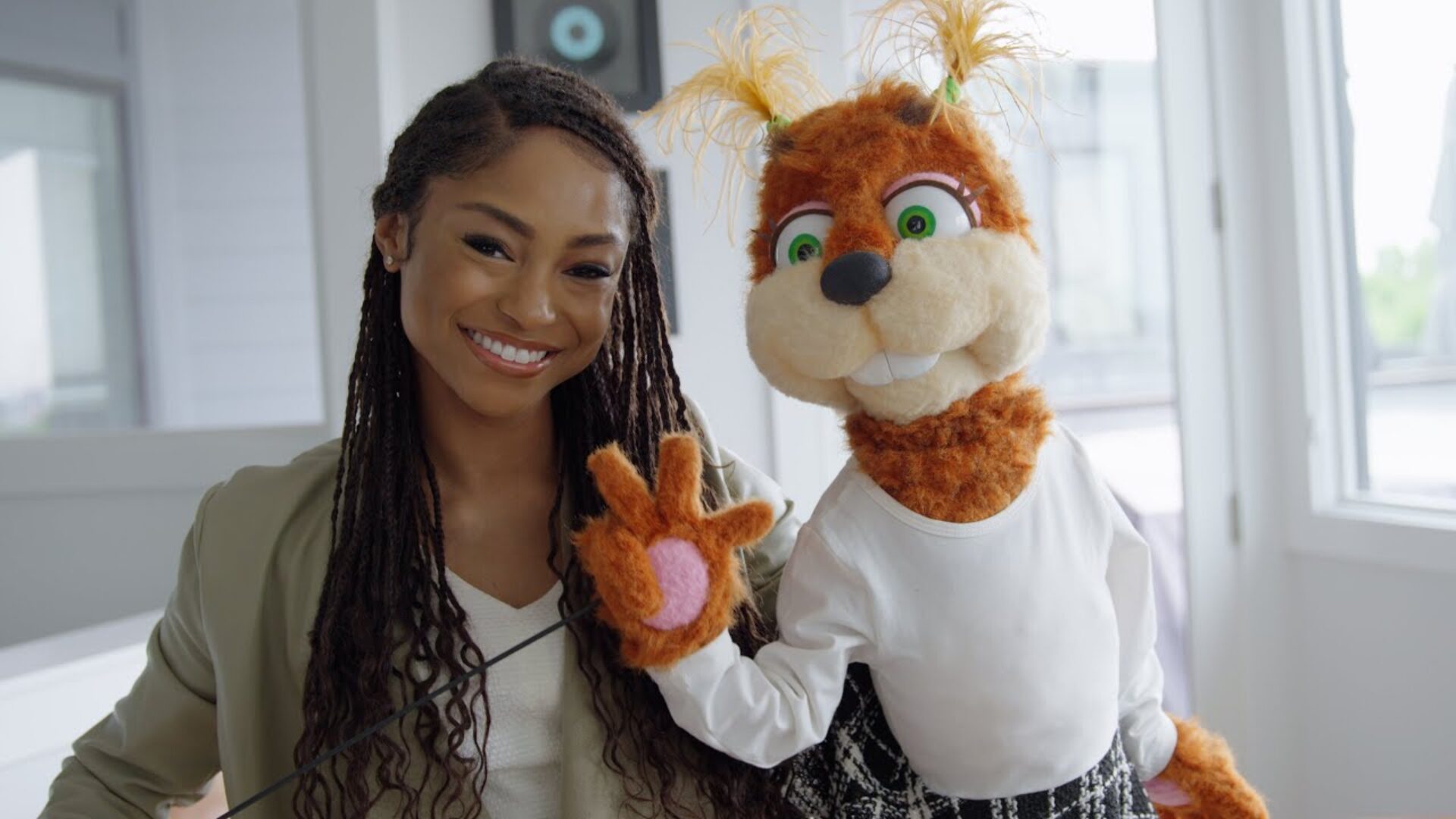 Meet Megan Piphus Peace, Sesame Street's First Black Woman Puppeteer
In 2020, she made history as the first Black woman puppeteer in the show's 53 year run.
Sesame Street is still making history despite having been on the air for 53 years. In 2020, the acclaimed children's show hired its very first Black woman puppeteer. Megan Piphus Peace officially started her stint in September 2021 when she began voicing the character of Gabrielle, a 6-year-old Black girl, as reported by Revolt.
Prior to starting her new job, Peace had no idea she was making history on Sesame Street. "I would have cried like a baby on the 123 steps if they had told me beforehand," she told Because Of Them We Can. "The sets of Sesame Street are like walking into a fantasy. To be there is really something."
The 29-year-old first learned about puppetry when she was 10 during a conference with her Vacation Bible School teacher in Illinois. She could immediately relate to some of her favorite TV shows such as Sesame Street and Lamb Chop's Play Along. Her mother supported her love for the art by providing her VHS tapes where she could learn puppetry. In elementary school was when Peace started performing and found her passion for entertainment.
At just 15 years old, she was featured on The Oprah Winfrey Show, marking the beginning of a successful career in puppetry and the first of many TV appearances. She performed on America's Got Talent and also appeared on The Tonight Show with Jay Leno, according to Because Of Them We Can.
"What I consider the magic of ventriloquism is getting to share that experience with someone else and have them believe that our conversations are real," Peace told the outlet. "I realized what an impact the writing could have on the audience, and that every age could learn something from the show. From then on, my goal was to have a theme… woven into every performance."
Peace attended college at Vanderbilt University, where she became known as the "Vanderbilt Ventriloquist." After graduating with a master's in finance, she started a career in real estate. She kept practicing her passion for puppeteering by performing on TV shows. In 2019, she worked with the University of Cincinnati on a musical series teaching children financial literacy. Her work made her win two Emmys – one for best composition and one for best children's short.
About Kyra: Kyra Alessandrini is a news writer at Girls United and a freelance journalist. Her work has appeared in publications such as Time, The Hollywood Reporter, InStyle, and Elle. Born in New York and raised in Paris, France, she is passionate about culture, street photography, and travel.