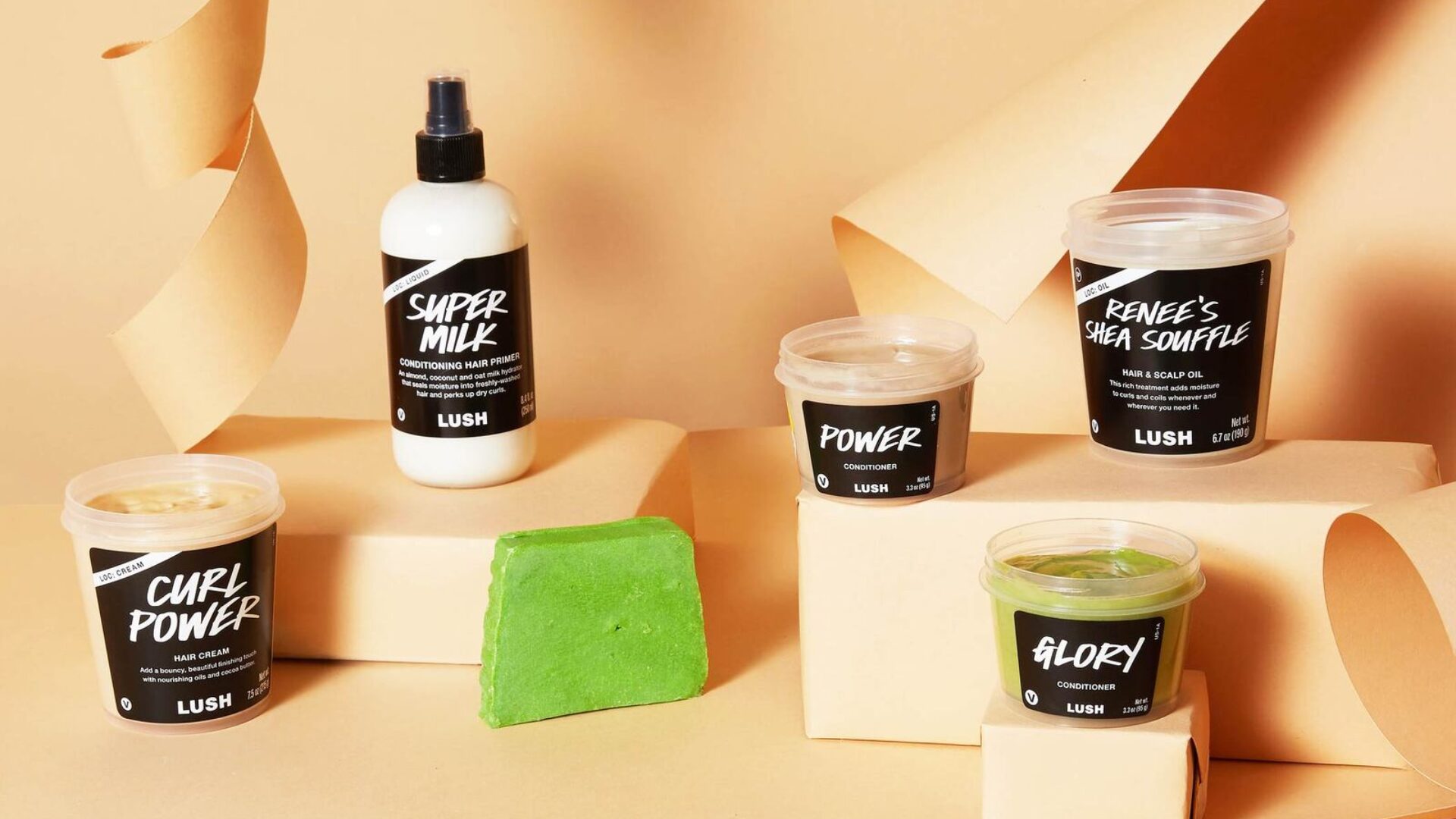 The Beauty Brief: Lush Cosmetics Natural Haircare Line
Do these natural, handmade products nourish texturized hair? Let's find out!
Before I was wearing sew-ins, faux locs, and now silk presses, my mother used hair creams and oils to soften and protect my curly hair. With the influx of beauty trends, I felt ashamed of my kinks as a teen, which led to experimenting with perms and weaves, thinking artificial conformities made me beautiful. This, ultimately, ruined my natural tresses. I then felt more connected to the Brazilian deep wavy than the hair growing out of my follicles.
My HBCU, FAMU inspired me to celebrate my natural hair. Though I believe Black women shape beauty standards and can wear any hairstyle, I admire how natural hair care is connected to self-care. It was a struggle to style my coarse hair, but with the help of nostalgic moments, my mother and I shared, I'm back to replenishing my strands.
Usually, companies capitalize off Black beauty which may result in a false narrative of nourishing our crowns to make a profit. Therefore, Lush Cosmetics releasing a texturized hair care line came as a shock. Black hair care expert Sarah Sango created the line from her "family recipes."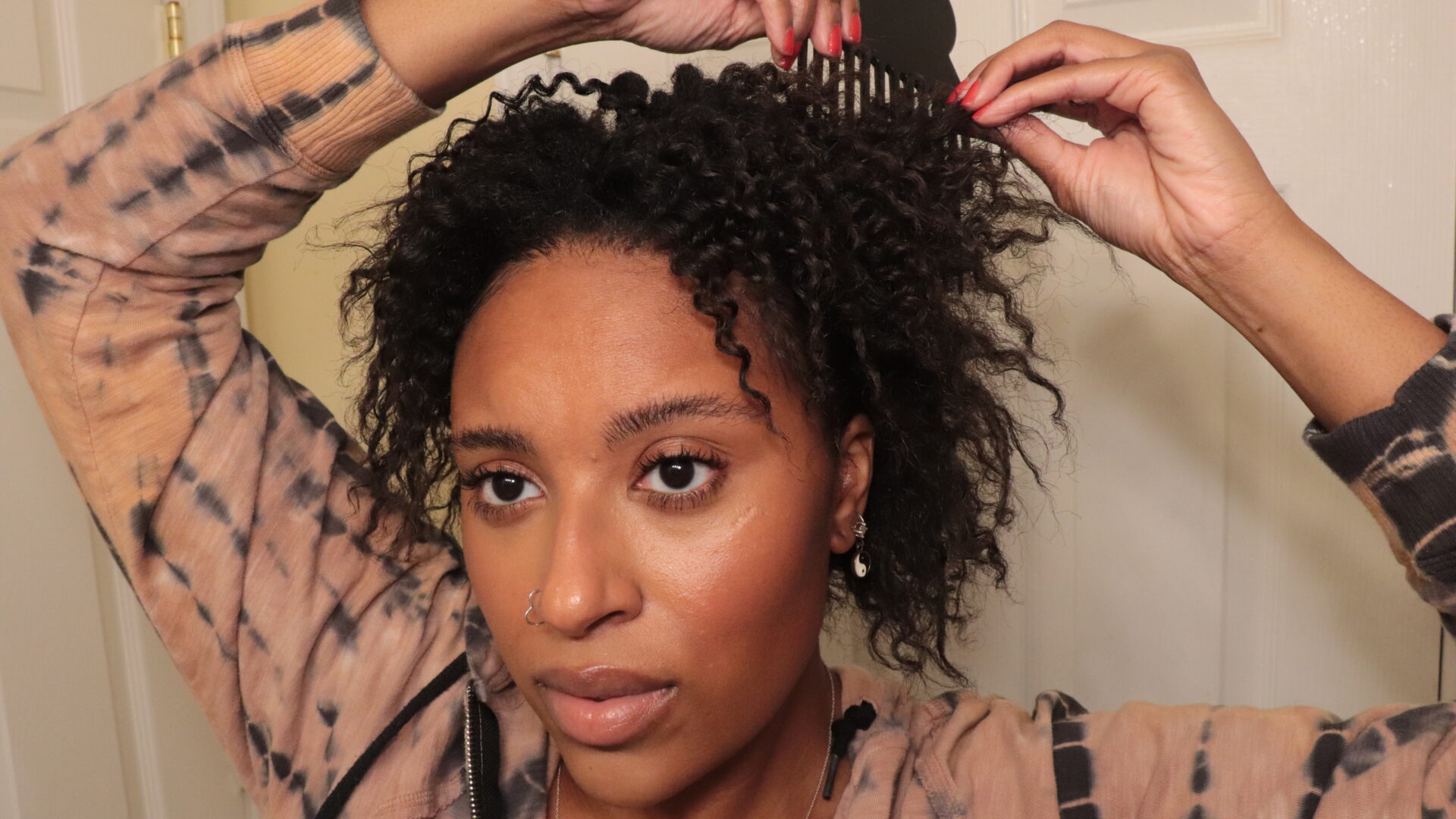 Photo Courtesy of Ayeshah Plummer
The products range from shampoos, conditioners, co-washes, hair oils, and stylers. Depending on the size, each product is affordable, starting from $14 to $28. I had the pleasure of trying their LOC method stylers, and since my hair is slightly porous, the stylers are unsuitable for my texture—so in my rebellious nature, I used the LCO method instead.
The "Super Milk Conditioning Hair Primer" smelled like I walked into a cloud of cotton candy and lemongrass bliss. The scent was sweet, citrusy, and bright but wasn't overpowering with its fragrant odor. Aside from the smell, the consistency of the product sold me. The primer is a mist that sprays evenly, making the application easy to coat to the hair. Also, I appreciated how this product could be used as a heat protectant. The Curl Power Hair Cream had a pudding-like texture and smelled like cocoa butter and marshmallows. The moisturizer was thick but melted into my hair without any flakes. Lastly, Renee's Shea Souffle hair oil had a wax-like consistency and an earthy but faint scent that complimented the other aromatic products.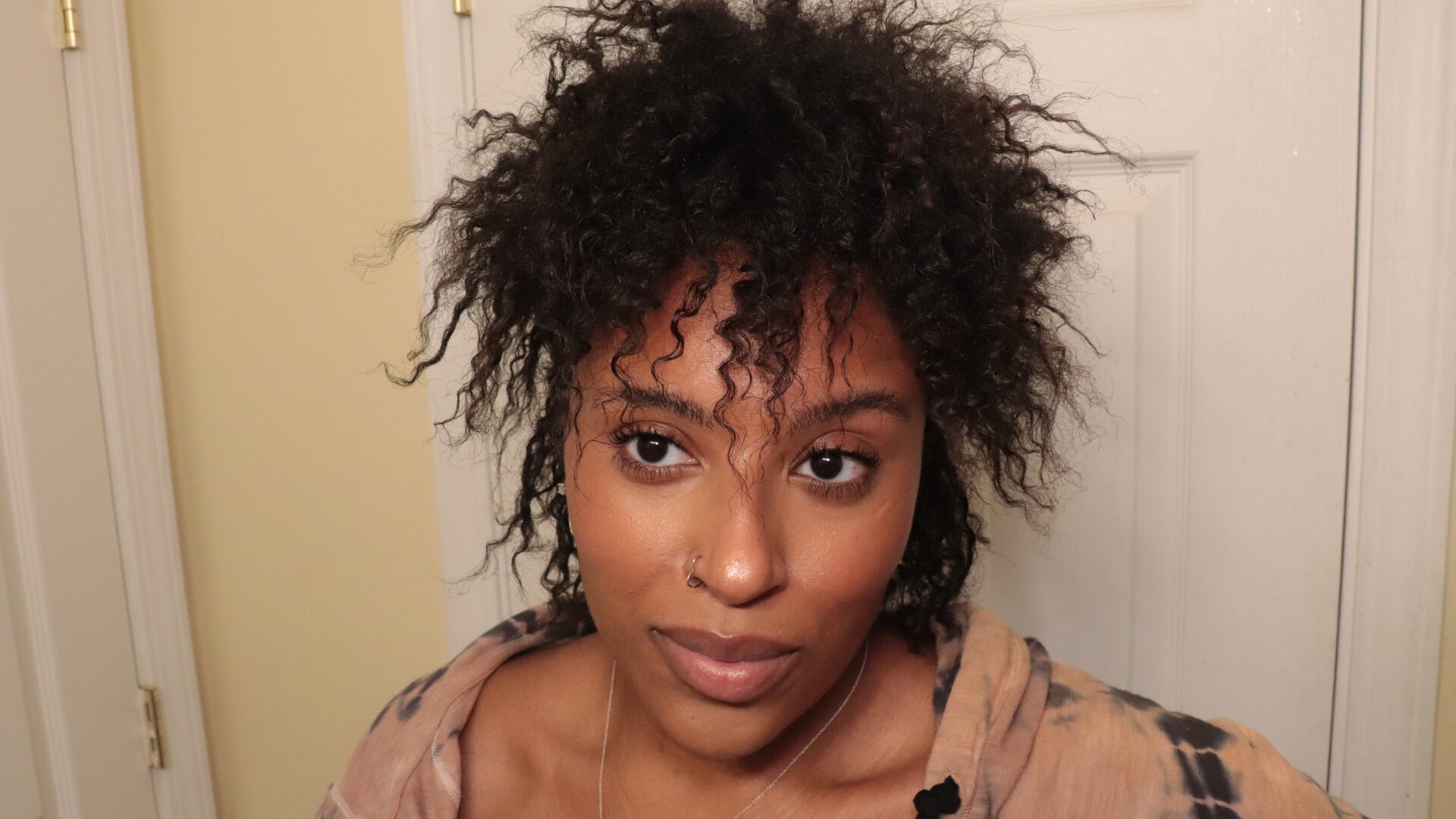 Photo Courtesy of Ayeshah Plummer
To test these products, I plaited my hair on freshly washed, blown-out hair for more volume and less time since I had to attend important events. I sectioned my hair in six different rows to flat twist my hair.
To start my flat twist, I sprayed the Lush Cosmetics Super Milk in a medium-sized section to dampen my hair. I rubbed a dime-sized amount of the Curl Power in my hands, then massaged the product in the section. Lastly, I used a pea-sized amount of hair oil to lock in the moisture. I brushed the section, grabbed two strands, and tightly gripped my hair at the base. Then, I fed in two more strands by twisting the hair clockwise. After feeding in the hair, I pitched the ends of the hair and twisted it down for more security. The products left my hair with a slight oily residue but made it shine.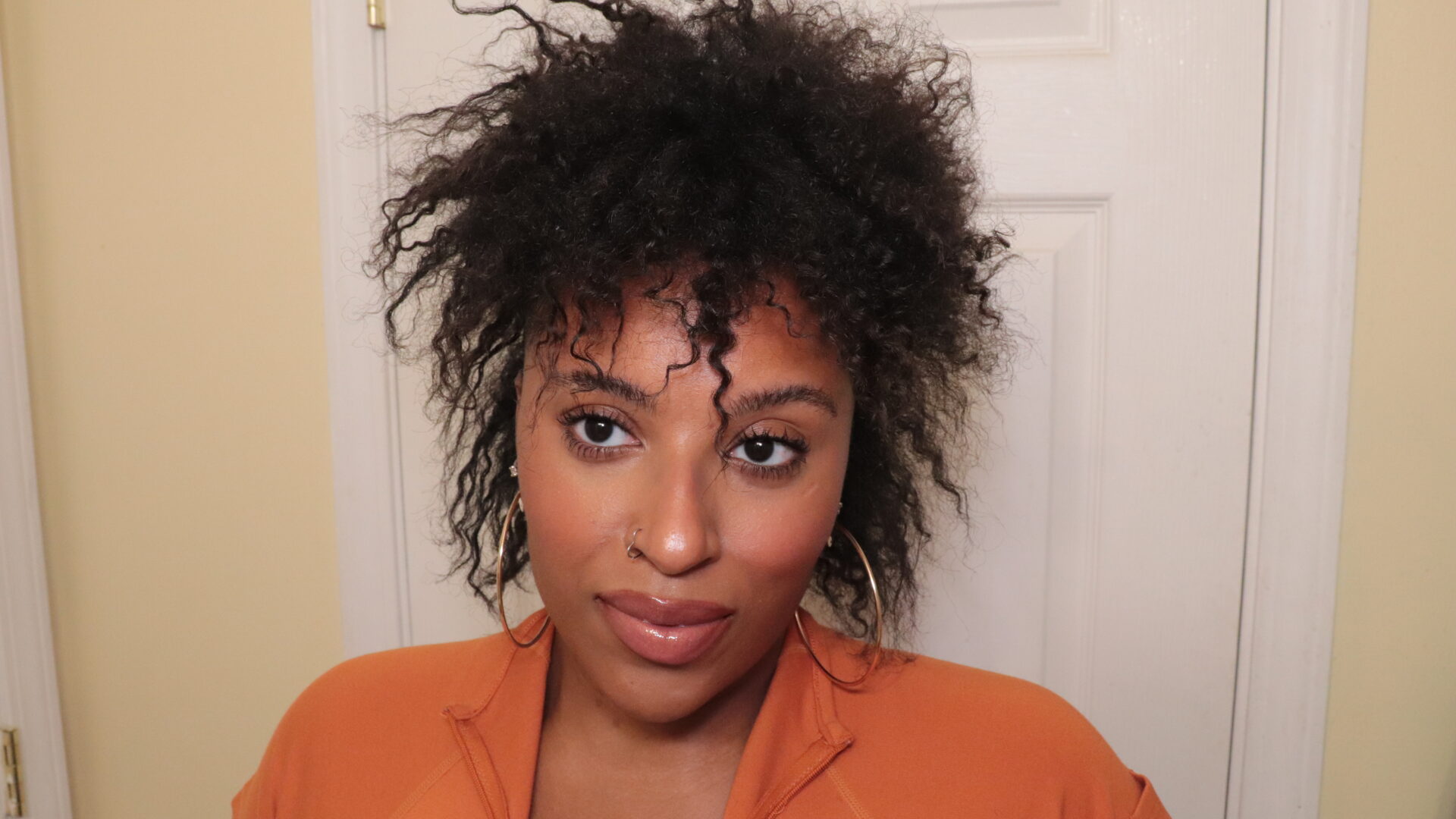 Photo Courtesy of Ayeshah Plummer
I unraveled the twists the next day, and my texture felt so buttery and soft, however, I noticed the ends of my hair were straight. I don't know if that resulted from a well-overdue trim or the stretching abilities of the products, but I added more "Curl Power" to redefine my ends. I picked my spiky fro, and bobby pinned the sides to create a "frohawk" coif. The next morning I used the "Super Milk" to re-curl what was frizzy and styled my fro into the same silhouette for a fun date night look.
Overall, I was impressed by the Lush Cosmetics Curly collection, especially the "Super Milk." Though the products are saturated with jojoba, argan, and castor oils, they moisturized my hair through the frigid Chicago wind. Lush has versatile products suited for those with various hair types. Even though I hoped the collection contained a holding gel, the products hydrated my thirsty hair.
About Ayeshah: Ayeshah Plummer is a fashion, beauty and lifestyle writer. When she's not writing she curates her own content focusing on hair and makeup.