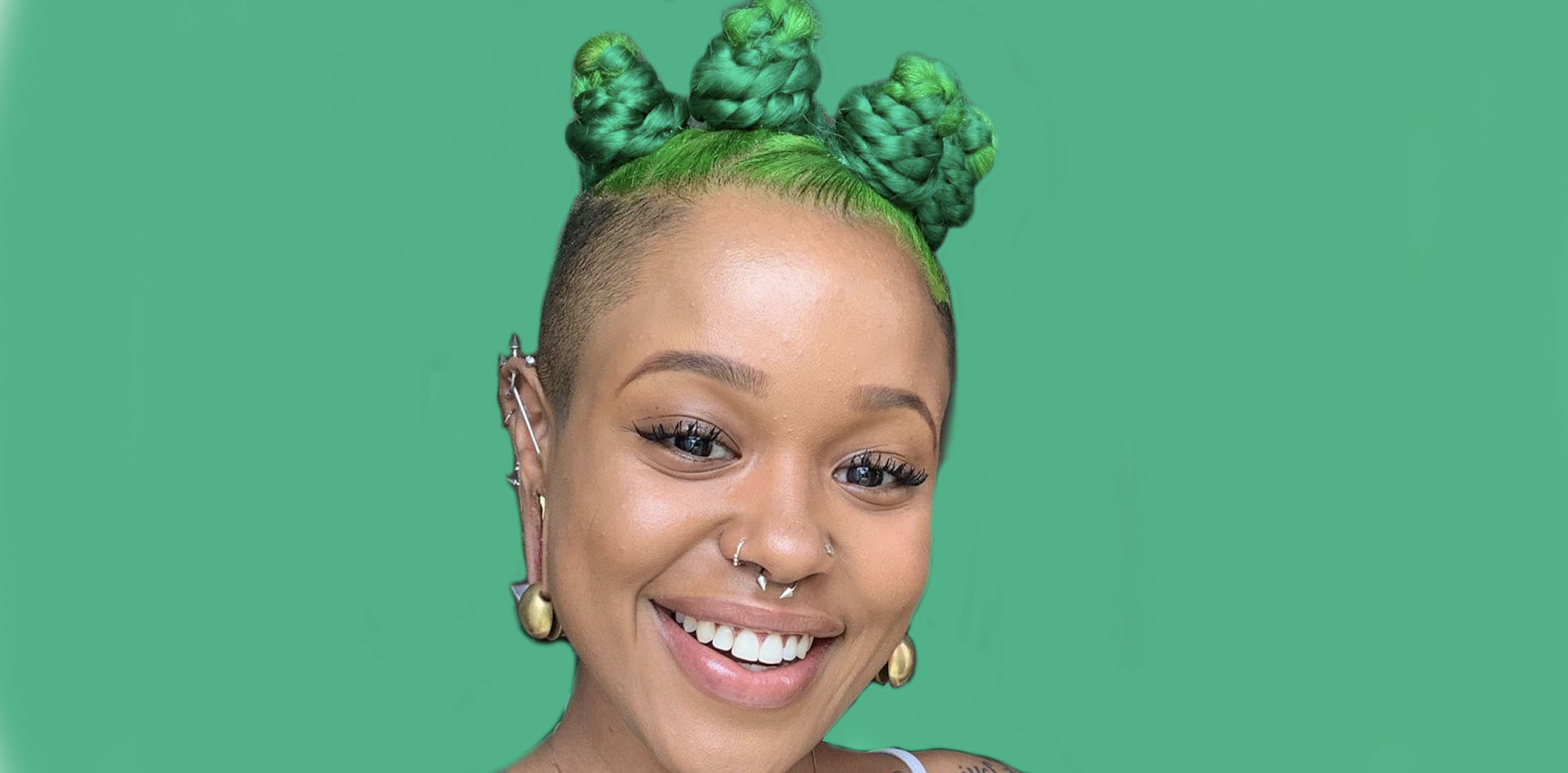 Bantu Knots Are Getting A Revamp
From shaved sides, to bright colors, the classic bantu knot is getting a serious upgrade.
Bantu knots are enjoying a creative revival.
Rhinestoned edges and gold accents are just a few of the ways in which the parted, twisted knots are now being dressed up. Since we're spending more time indoors than usual, we're looking for styles that we can accomplish without having to visit a salon, or checking out fresh ways to wear our protective styles.
Bantu knots have been worn for centuries, and according to HuffPost, they were worn by the ancient Zulu tribe located in southern Africa. They're done by parting the hair into even sections, twisting each section into a knot, and securing it with a bobby pin to assure that it doesn't unravel. It's a style that suits various lengths, and the length of your hair will determine the size of the knots.
The style is also transitory, meaning that it can be worn as a twist out when it's undone. But, the bantu knots we've been seeing are so fresh, that there's no reason why they shouldn't be worn as their own style.
Check out a few of our favorite takes on bantu knots below.
A Little Razzle Dazzle
You've Got To Be Seen Green
The Loc Is Hot
Bantus And Braids
Barettes Galore
Photo Credit: @K6mil