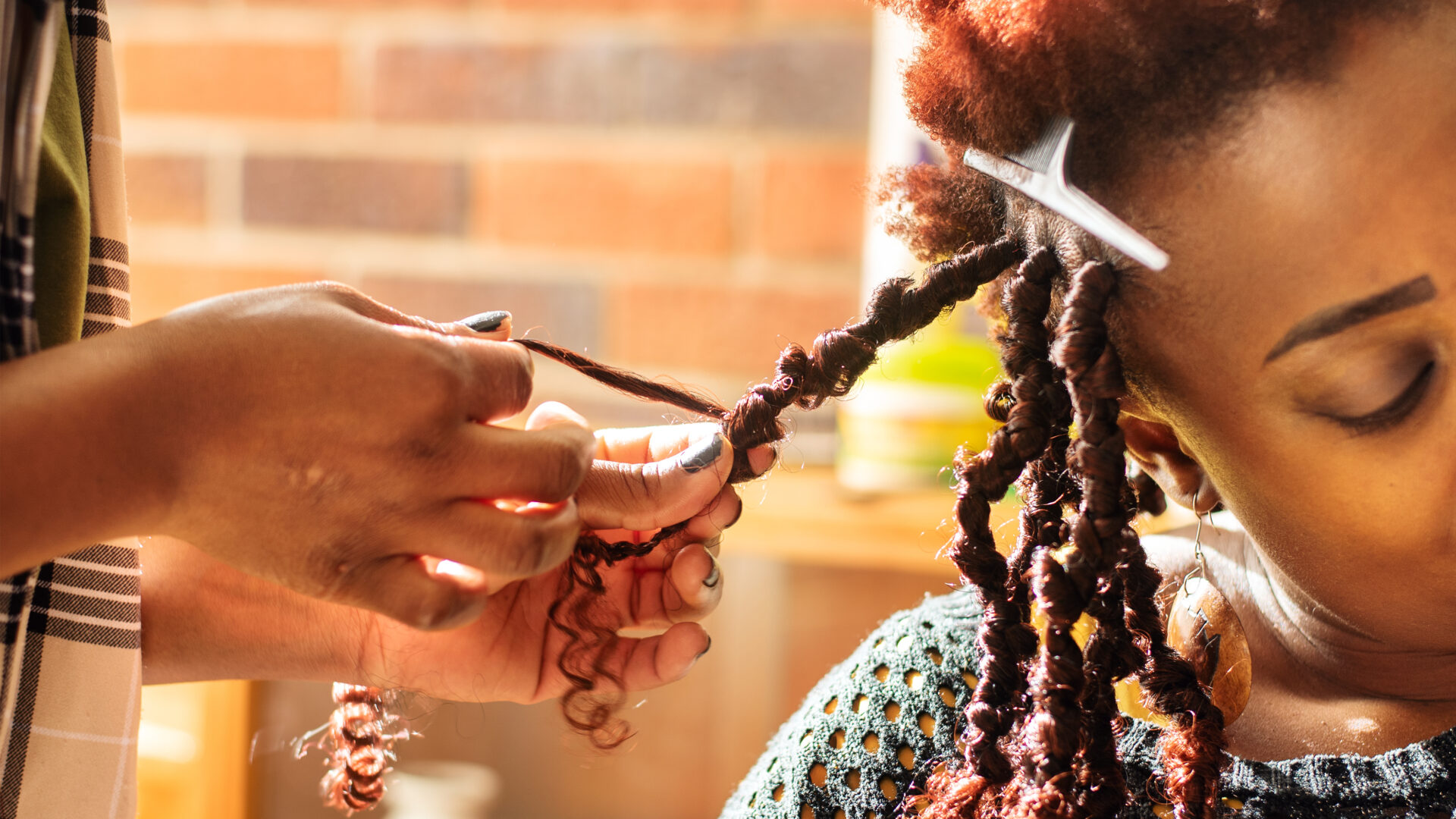 Why Locs are More than a Natural Hair Journey
This hairstyle comes with tons of life lessons
Within the Black community, hair is an art form. It's become a display of identity, personality, and even the transitions life has to offer.
Black hair is a storyteller, whether worn shaved, in braids, curls or coils, locs, or pixie cuts. Each person's story can often be tied to their experiences with their hair. Recently, there's been a surge in the number of people who have decided to part ways with their curls and embark on a new journey: Locs.
"I felt like [locking my hair] should be a part of my journey as a Black woman," said 21-year-old Mikaya Batts, a relatively new member of the loc community. Embarking on her loc journey in January 2022, she adds, "I also wanted to do something where I wouldn't have to do my hair as often."
Read '10 Ways Chloe & Halle Have Redefined Their Locs'
As the saying goes, "There is nothing new under the sun," and locs are a perfect example. The earliest record of locs can be found in the oldest scriptures of Hinduism, The Vedas. In 2500 BC, the Hindu God Shiva is described as wearing locs, or "jaTaa," in Sanskrit. Ancient Egyptian mummies and pharaohs have been found with their locs preserved for hundreds of years, in addition to the biblical story of Samson and Delila depicting Samson losing his strength when his locs were shaved off.
Today we see many celebrities, such as the talented Ava DuVernay and Chlöe and Halle Bailey, proudly wear their locs in different styles, colors, and lengths – sometimes doing hairstyles that would make you double-take. This style can be started with two-strand twists, braids, coils or free form, where the hair is left to do its own thing like Jay-Z has.
It can take about six months for locs to mature or become solidified, although different textures vary in duration to loc up. While it is optimal for someone with natural, unrelaxed hair to begin their loc journey, starting and maintaining locs is far from that of loose natural hair.
"It took me a while to figure out what works for me and my locs," Batts told GU. "I wash them twice a month and retwist once a month… leave-in conditioner sprays keep my hair moisturized. These practices and shea butter oil on the scalp have allowed my locs to flourish. I prefer caring for the locs."
When undertaking a loc journey, it's more than your typical natural hair routine, but a commitment toward growth within and feeling a different layer of freedom.
Phoenicia Taylor, an athletic coach from Baltimore, Maryland, has been growing her locs since 2009. "I cut all my hair off, allowed it to grow out, then started my loc journey. I do not like getting my hair done because I'm tender-headed," she said. "It's the best decision I've made; they're special to me because I can be free with my hair."
For some, embarking on a loc journey can serve as personal liberation or an opportunity to try something new that requires less attention. 20-year-old Danella Codner started her locs in August of 2022 with braids she installed from a previous style.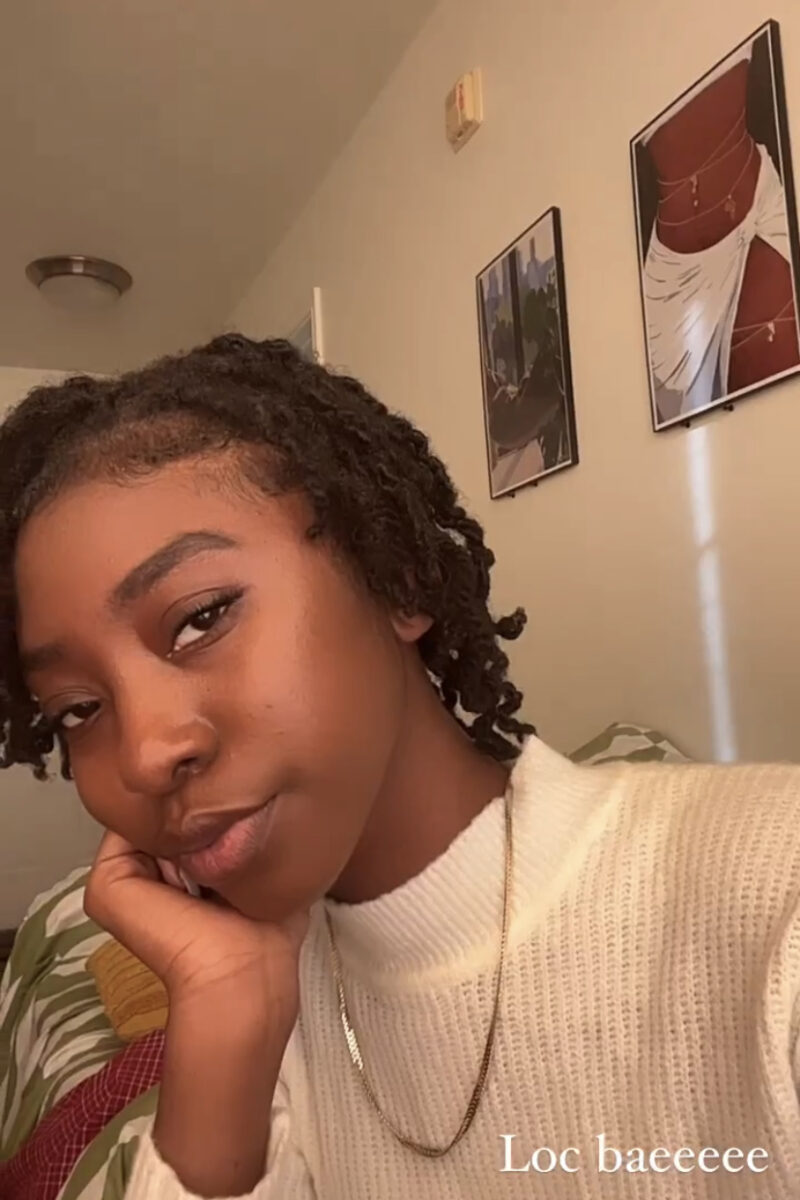 "I switched from braids to twists in March, which restarted the process," she recalls. "Starting with braids takes longer for locs to mature. After six months, the braids seemed like I did them last week! I look at my locs as another hairstyle – something different and new."
For Nicholas "Paul" Wright, a Baltimore-based master loctician, the low-maintenance bliss accompanying locs plays a role in his decision to work solely with locs. "I specialize in starter locs, coloring, styles, and loc treatments. Timing is a significant difference between having and maintaining locs versus loose hair.
"Timing-wise, you can make more money [with locs]." He adds, "Loose hair can be a lot to deal with: you have to comb it through and do a lot of re-parting, but with locs, you only have to separate them from one another."
Batts, Codner, Taylor, and Wright all agree that locs require tons of patience, yet they are successful in teaching someone to grow to love themselves more and more each day. "Locs made me appreciate my hair more. It's key to remember that everyone's locs will be unique with every bunch or coil or bud," Codner said.
Early in their relationship, Batts and her boyfriend decided to loc their hair. "We have a saying that 'couples that loc together, love together,' so as our locs have grown, we've grown as individuals but also as a couple," she told GU.
Black women are taking a leap of faith and taking on a new spiritual journey beginning their locs because you never know where it might take you or teach you.
Read 'Natural Back-To-School Hairstyles To Try On Your First Day'