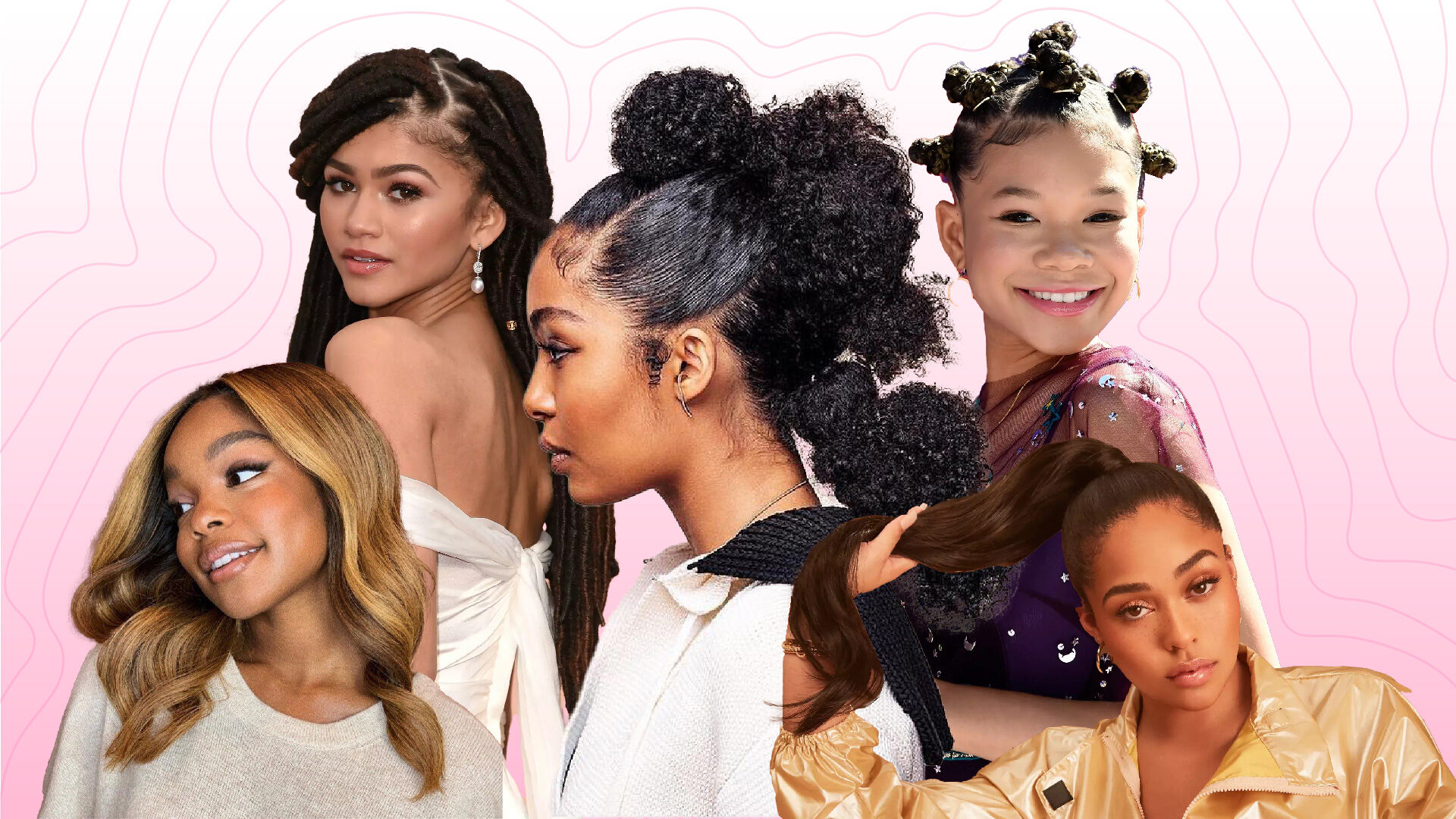 Natural Back-To-School Hairstyles To Try On Your First Day
From bantu knots and box braids to frohawks and fulani braids, we've got you covered.
As it approaches back-to-school season for Black girls of all ages, we're faced with one of the biggest barriers that comes with this time of year: what to do with your hair. Picking out a hairstyle is a task within itself, so we've compiled a list of some of our favorite hairstyles.
Please note that our completion times and longevity are estimates, based on personal experience. Your times may vary based on your hair type, texture, length, and thickness, if you're doing it yourself vs. a hairdresser, sizing, and most importantly, how you protect it at night – don't forget about those silk scarves, bonnets, and pillowcases. Hopefully, you can try one of these styles…or try them all!
Bantu Knots
Time to complete: approximately 1 hour
Length it'll last: 1-2 weeks + 1 week after take-down
Bantu knots don't take a super long time and can be dressed up or down. Beginning wet or dry hair, apply your desired hair product and proceed with a two-strand twist, or by simply twisting a section of your hair clockwise or counterclockwise and proceeding to wrap the hair around the base of the twist, it'll create a knot. Be sure to have hair pins on deck to secure the knot! You can get fancy and add hair jewelry or string, create triangle parts, or do a half up half down look with the knots.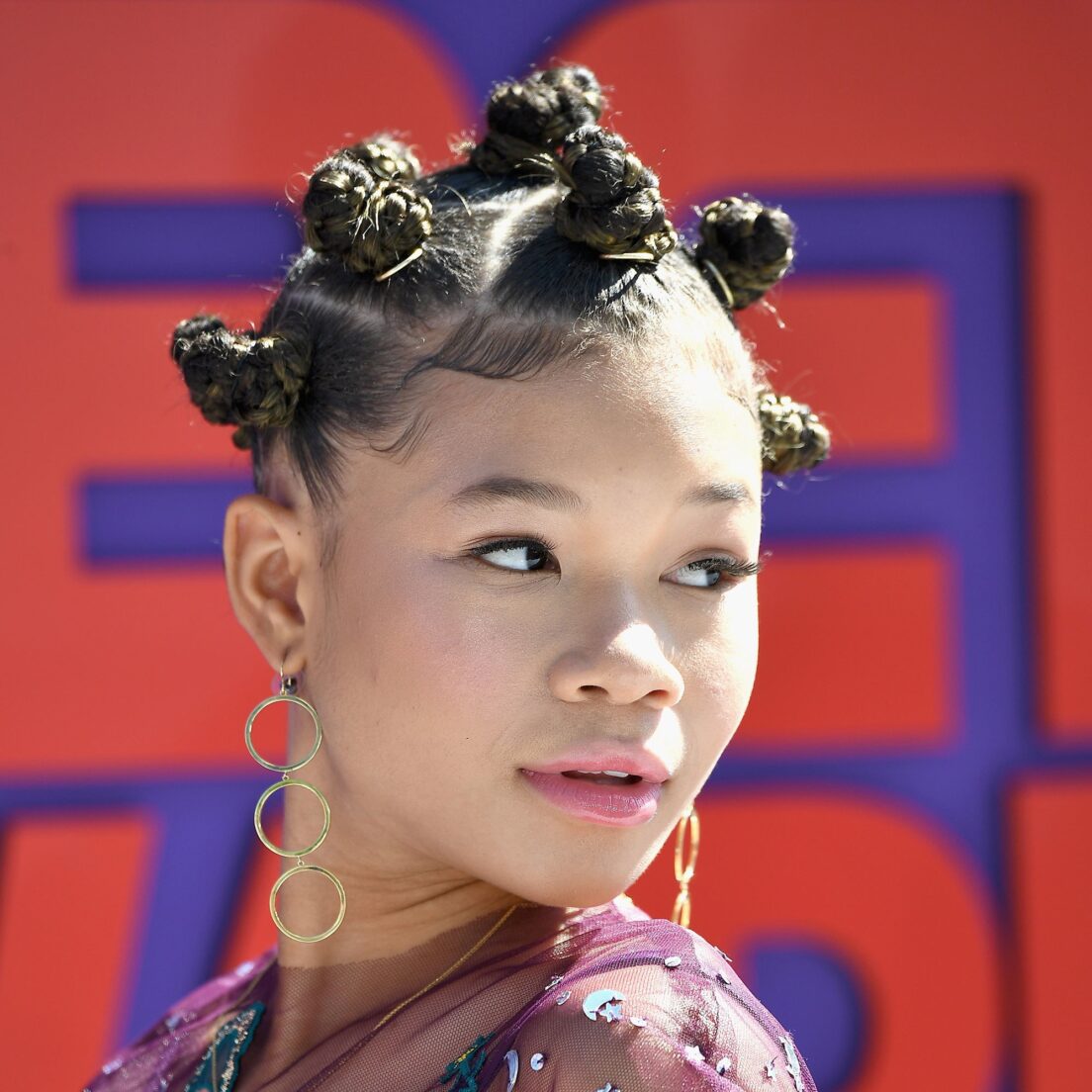 Fulani Braids
Time to complete: approximately 3 hours
Length it'll last: 1 month
Also known as tribal braids, Fulani Braids originated from the Fulani tribe located in several regions of Africa. These braids can be traditionally cornrowed into a multitude of patterns in the front row; from zig-zagged designs to a single braid down the middle and braids on the left and right. The braids' back row(s) can consist of 1-3 additional rows of cornrows or individual knotless braids. Be sure to apply mousse at night before tying your scarf down, to preserve the braids' neatness and prevent flyaways!
Sew-In Weave
Time to complete: approximately 2 hours 
Length it'll last: 1-2 months
As there are many layers to weave from colors, textures, and brands, we could compile a list on weave alone. Traditionally, weaves are sewn-in or glued in (also known as a quickweave) or recently gaining traction – taped in – with leave-out, closure, or frontal. Depending on the type of weave you purchase, you can be versatile with weave from wearing it straight, curled, curly, wet, and wavy or kinky straight or kinky curly. For styles for short wear, synthetic or premium (mix of human hair and synthetic) can be used, but be sure to check the packaging for instructions on using heat. Human hair bundles are best for longer-lasting styles. Most weaves can be refreshed, by being washed while still installed in your head, and re-styled for more longevity.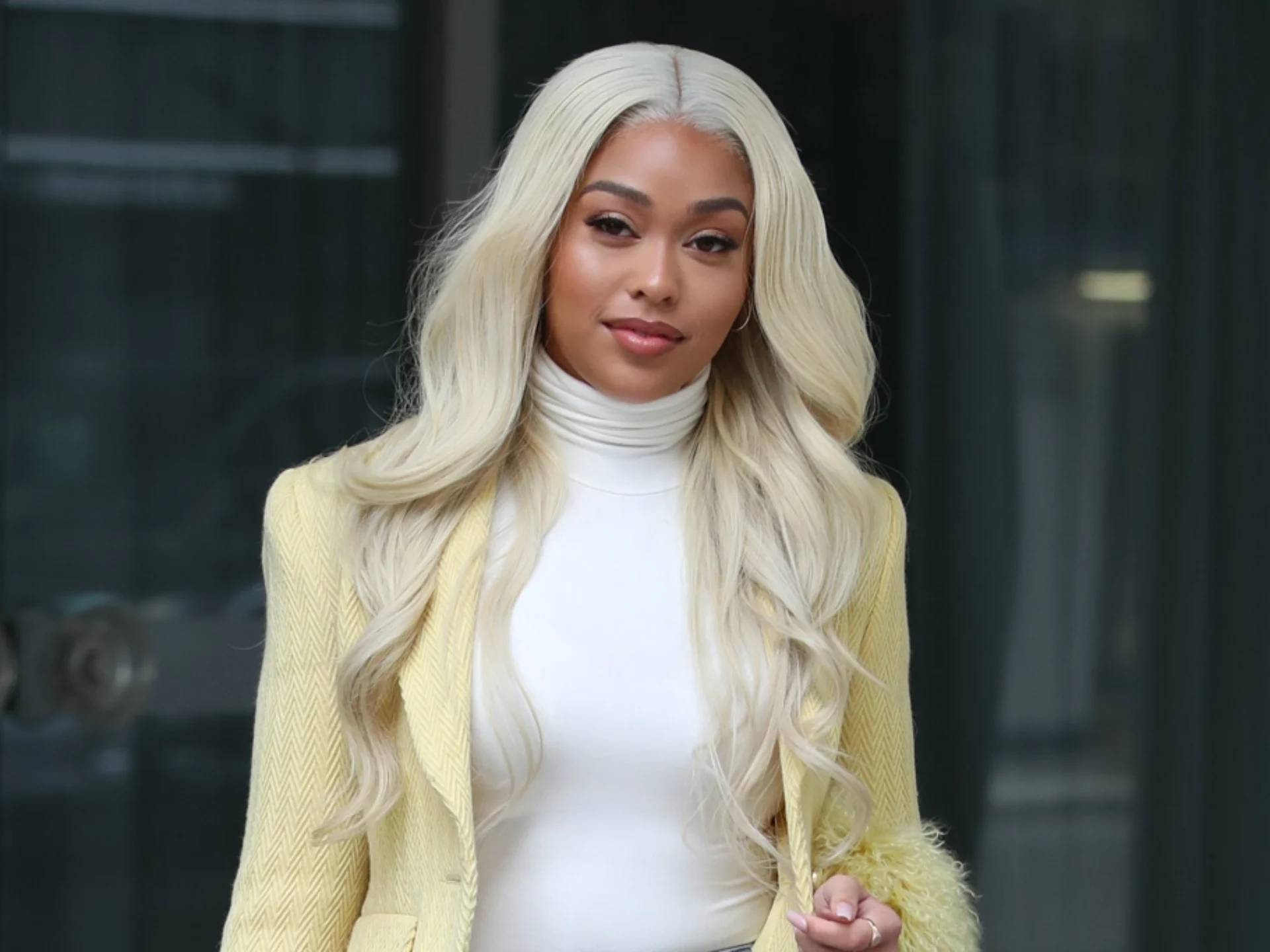 Faux Locs
Time to complete: approximately 4 hours
Length it'll last: 1.5-3 months
With the option of getting individual faux locs similar to box braids, or crochet braids for a quicker but still natural look, faux locs will have people thinking you loc'd your hair! After your natural hair is individually parted and braided, faux locs can be hand-wrapped around a braid to create the loc, or crocheted into the braid with a premade loc.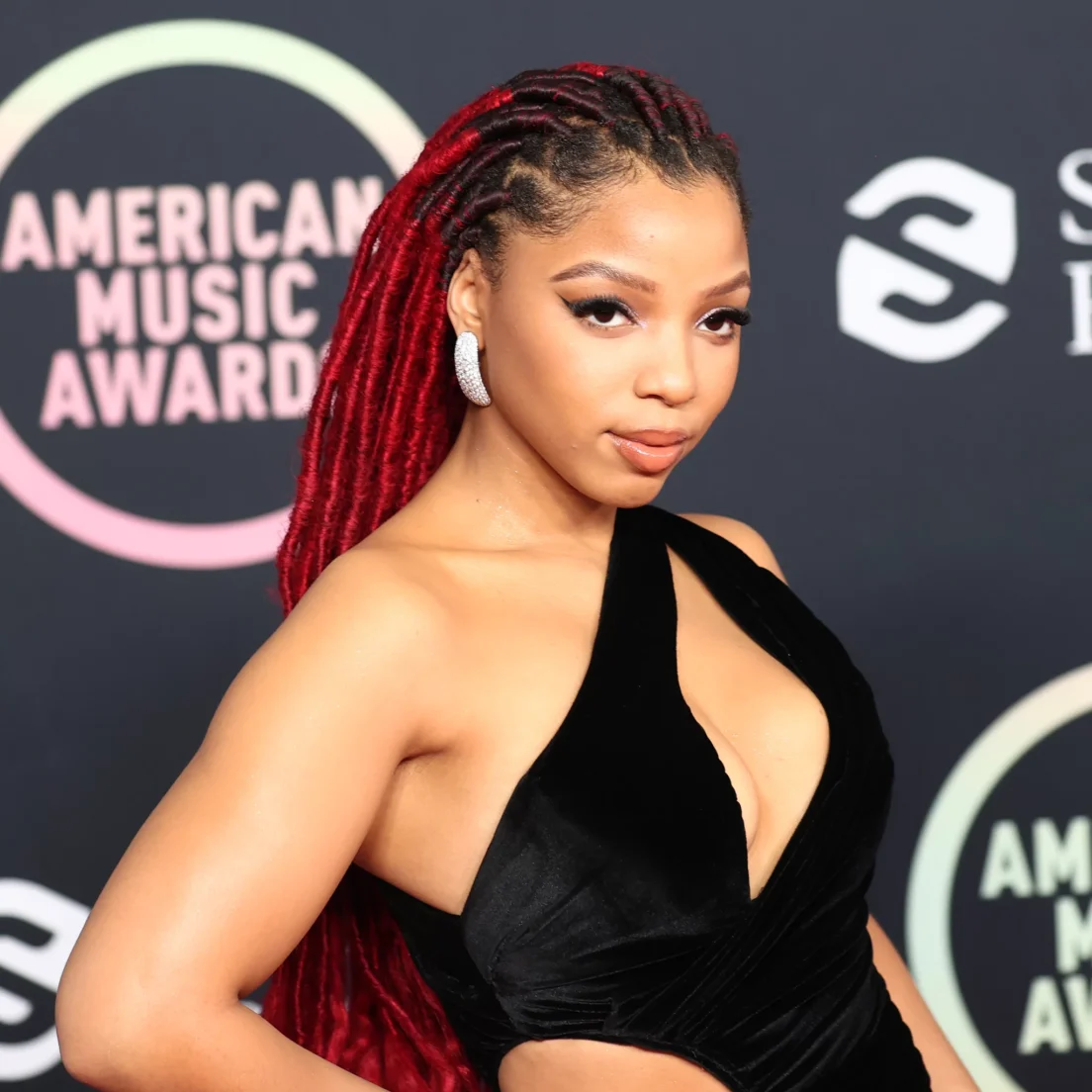 Natural Curls
Time to complete: approximately 1-2 hours
Length it'll last: 1 week
Natural styles are another category that we can go on about for days! From wash-n-go's to braid out, bantu knot out, and twist outs, the options are endless. After applying your favorite product, begin to braid, knot, twist, etc. your hair, and blow dry it or style it at night and allow it to air dry overnight You can wear your curls out, put them in a puff or ponytail (high up or slick back), half up half down, pinned updo and more! Be sure to ensure your hair is fully dry before taking it out of its style, or your curls won't be as defined.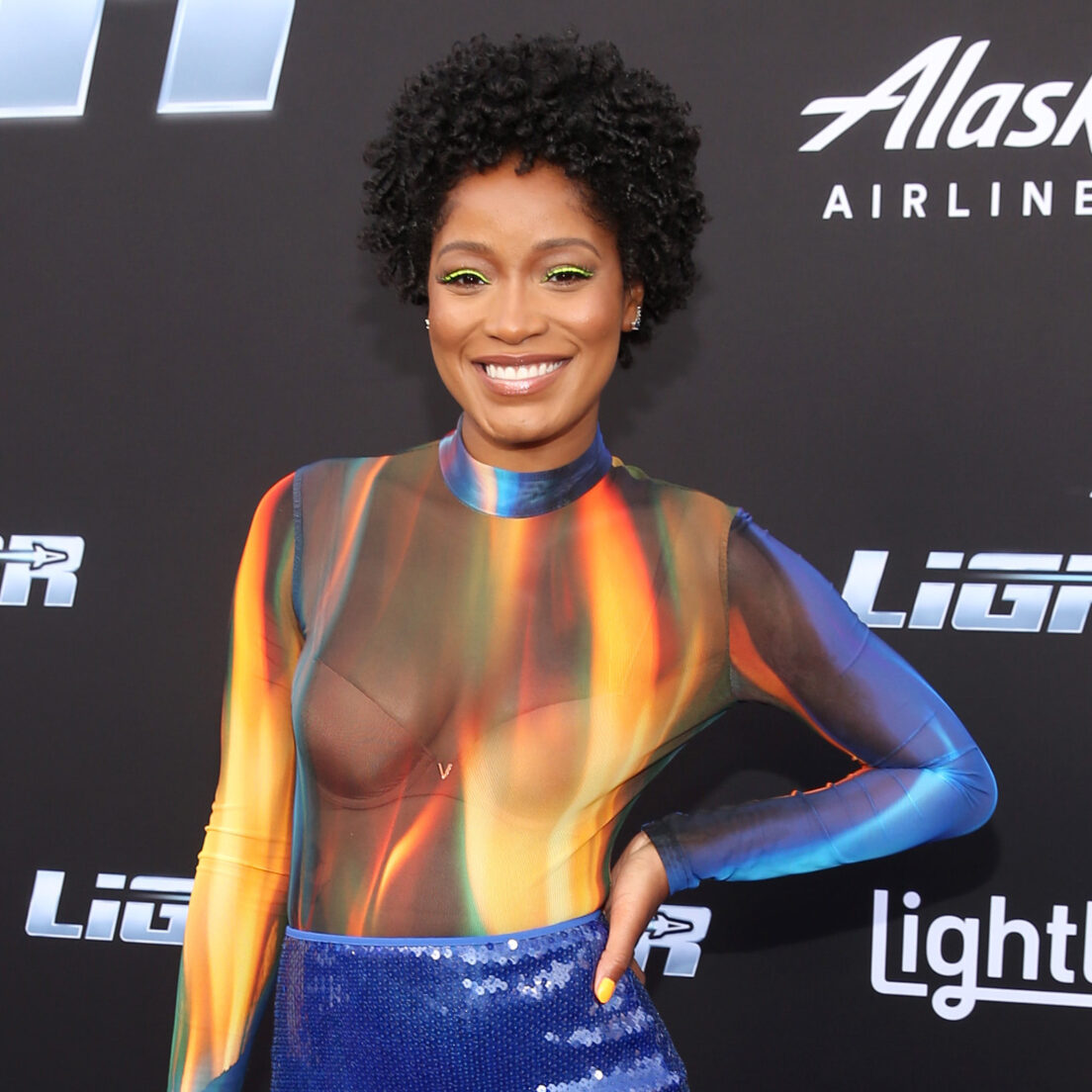 Goddess Braids
Time to complete: approximately 4-5 hours
Length it'll last: 1-2 months
Similar to the traditional individual box or knotless braids, goddess braids typically have curly pieces on the braid's ends and/or throughout your head. Though braids are long-lasting, be sure to keep your braids moisturized while in this protective style; and don't forget to mousse your braids and the curly pieces to keep them looking fresh!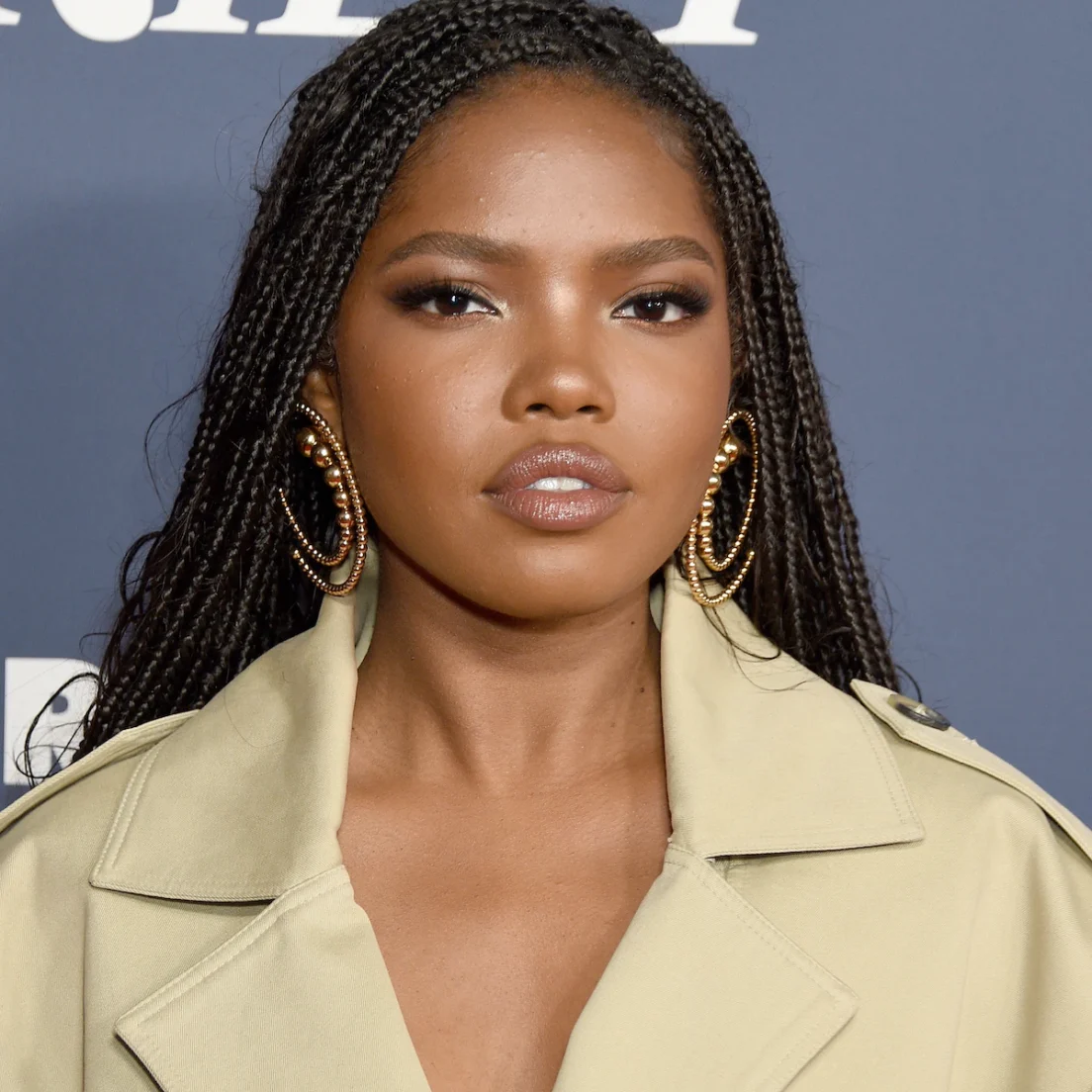 Faux Hawk
Time to complete: approximately 20 minutes
Length it'll last: 3-5 days
Trying to think of creative ways to style your natural curls? Pin both sides inward, to meet in the middle and you've got a style that'll extend the life of the previous week's curls. Feel free to add gel or edge control to the sides for a slicker look.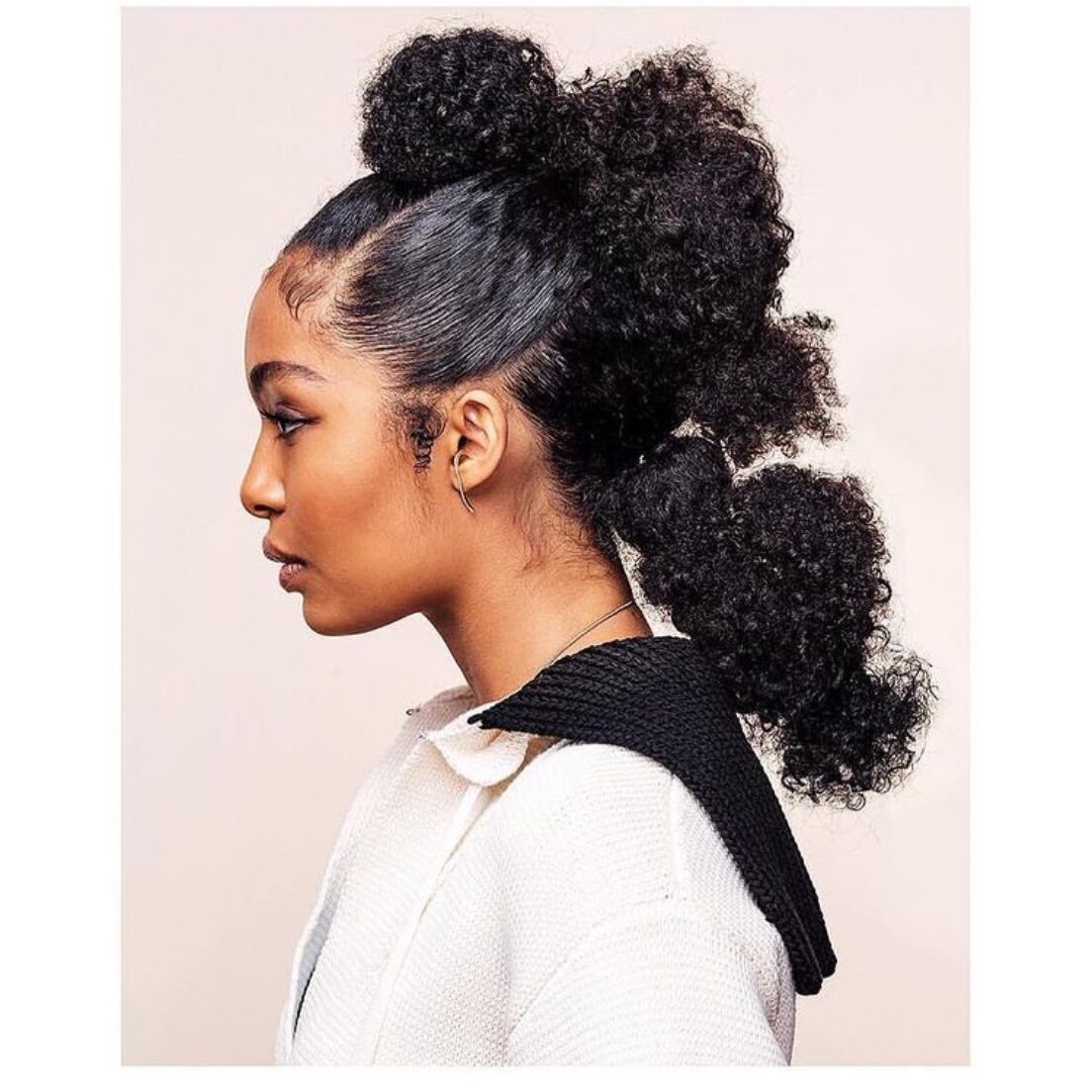 Straight Backs
Time to complete: approximately 1.5 hours
Length it'll last: 2 weeks
Straight backs can be worn with your natural hair, or with braiding hair added in, known as 'feed-in braids.' These braids can also be braided into a high or low bun or a ponytail, if you don't want them to hang down your back. You can get creative with these braids by having small braids in between the larger braids, patterned parts, adding curly ends, or getting them braided extra long.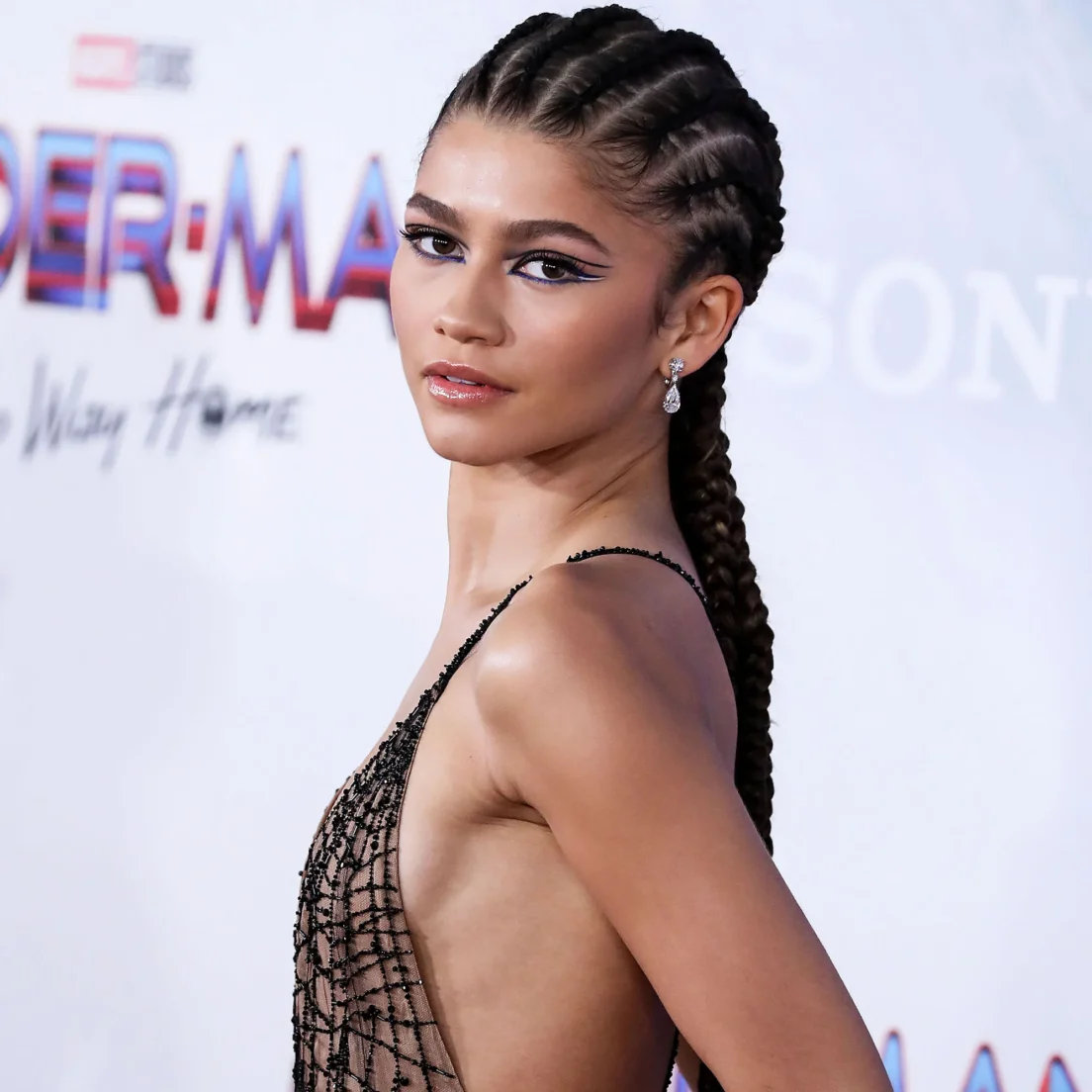 Finger Waves
Time to complete: approximately 1 hour
Length it'll last: 1 week
A fitting style for the short-haired girlies, finger waves are a style that's classic and has been a trendy style for decades. A look usually achieved on natural hair simply with mousse; and on straightened hair with hair spray; and the literal wave of your finger and a comb, it's harder than it looks, but the turnout is *chef's kiss.*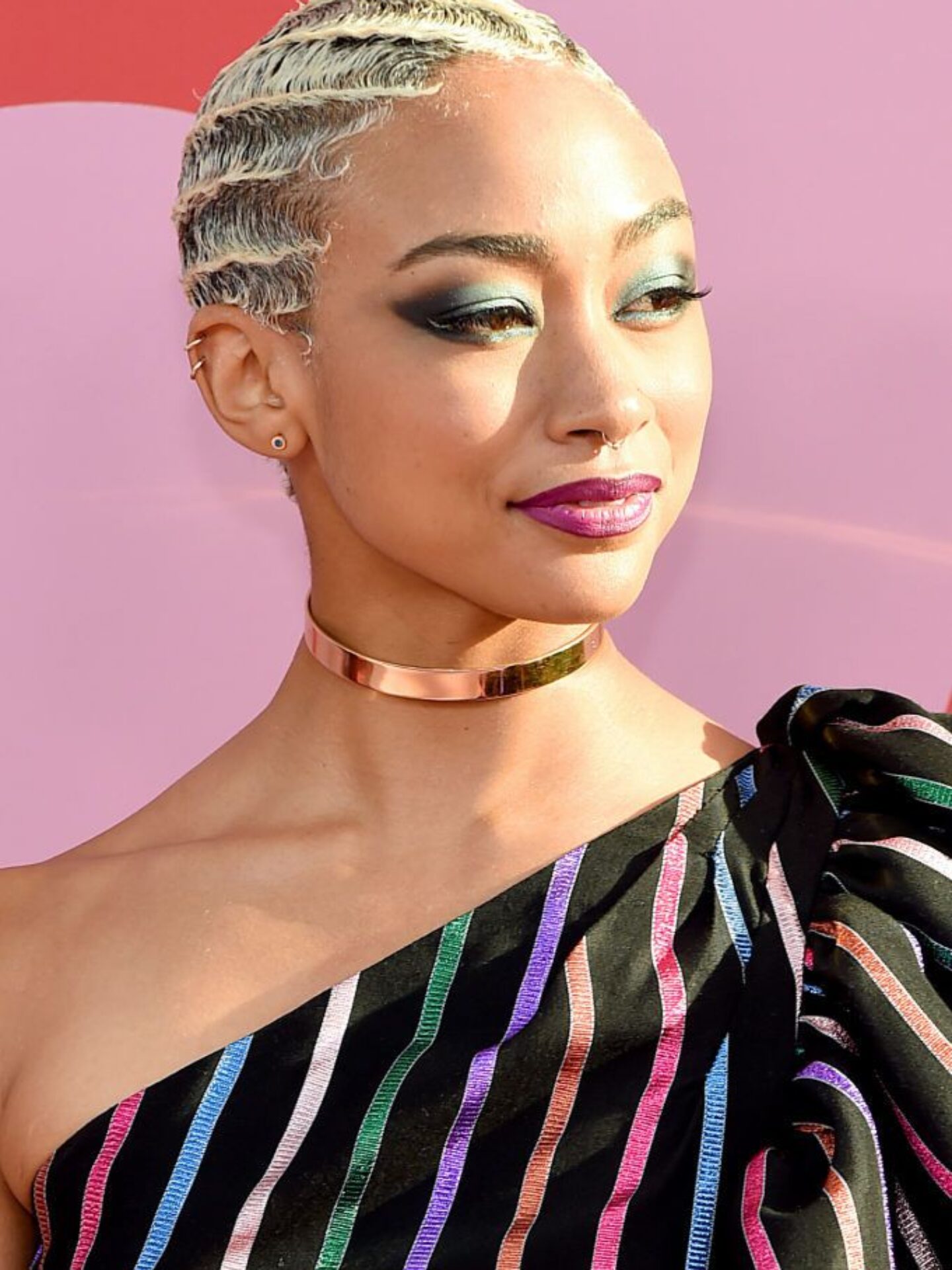 Space Buns/Puff Balls
Time to complete: approximately 30 minutes
Length it'll last: 1 week
One of many little Black girls' go-to styles has made a return on many of the 90's and early '00s babies into adulthood. Are your natural curls getting old, or didn't turn out to your satisfaction? Throw it up into two puff balls or buns and you instantly have a new style! Slick your hair up with your favorite gel and/or edge control, and no one will know you were likely freaking out about your hair before you left the house with this cute style.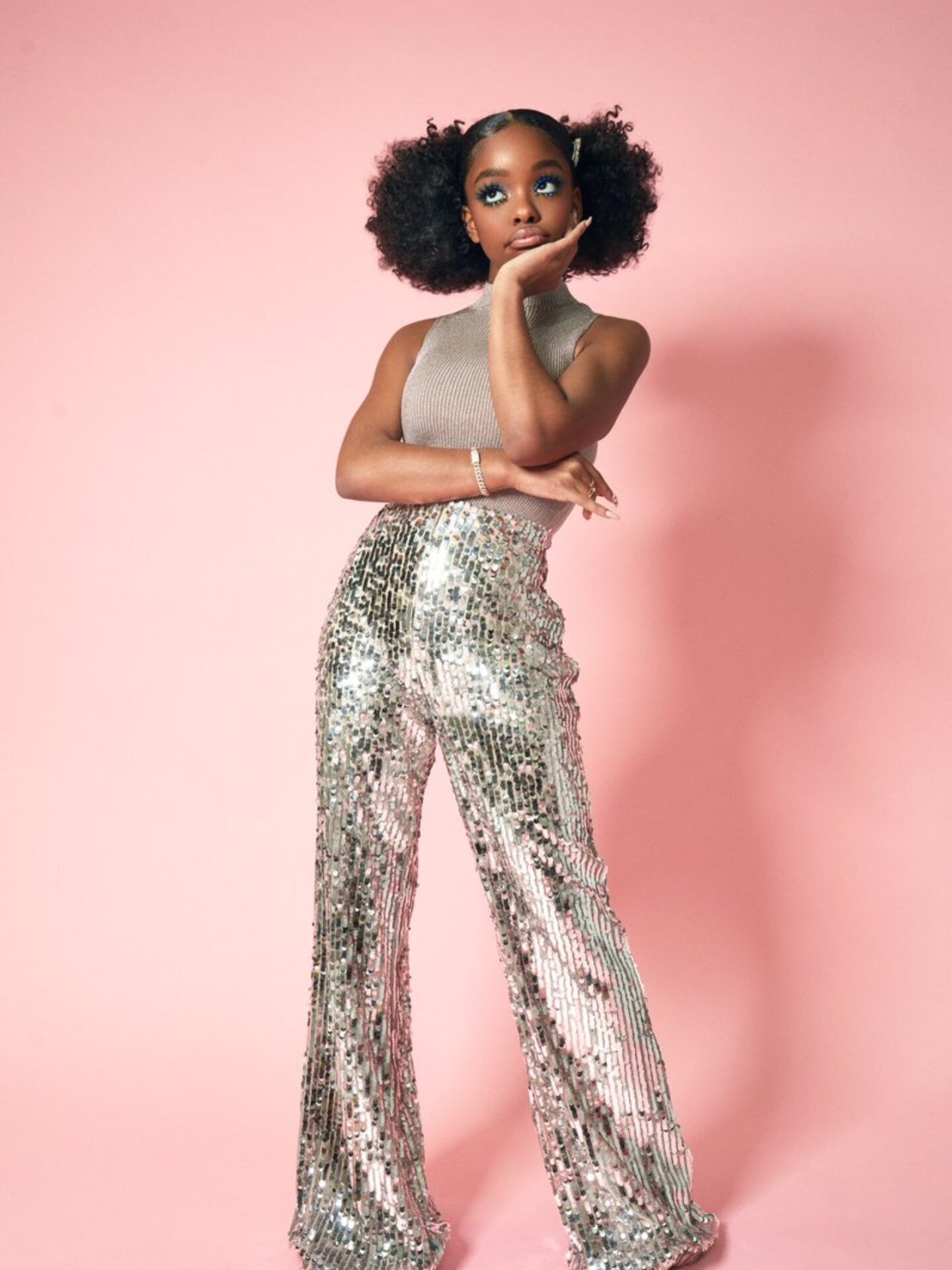 High or Low Ponytail
Time to complete: approximately 1.5 hours
Length it'll last: 1-1.5 weeks
You know the one style you can't go wrong with, is a good ol' pony. This quick style – though pretty hard to sleep on – is a get-up-and-go! Wear it up or down, straight or curly, and instantly you don't have to think 'what am I going to do with my hair tomorrow?' for at least a week. Just be sure to secure your hair with a silk scarf at night to keep your sleekness!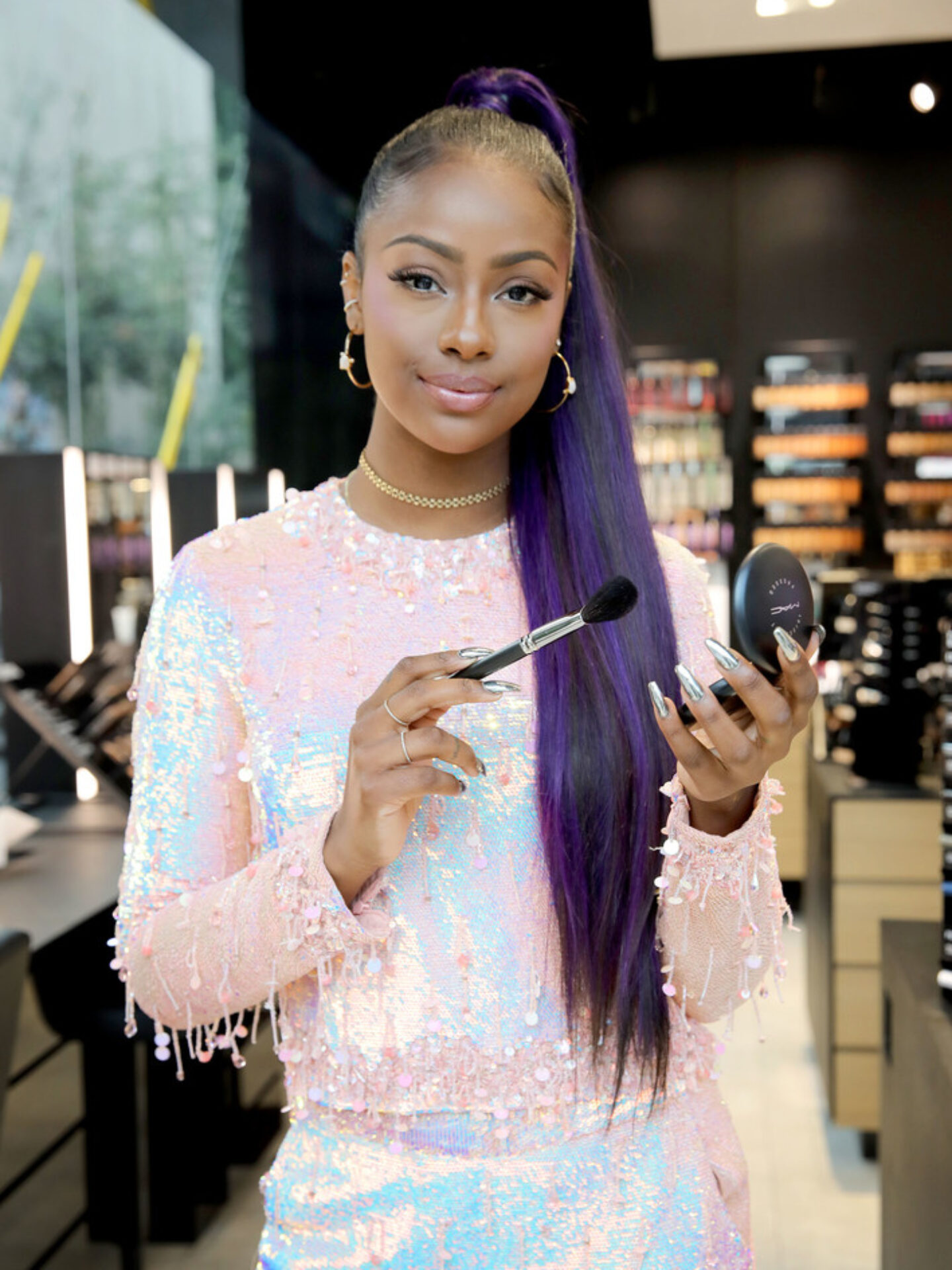 About Kyla L. Wright: Kyla L. Wright is a contributing writer at Girls United and was born and raised in Detroit, Michigan. She is a proud graduate of Hampton University and Syracuse University and her beats include opinion, entertainment, sports, and lifestyle.