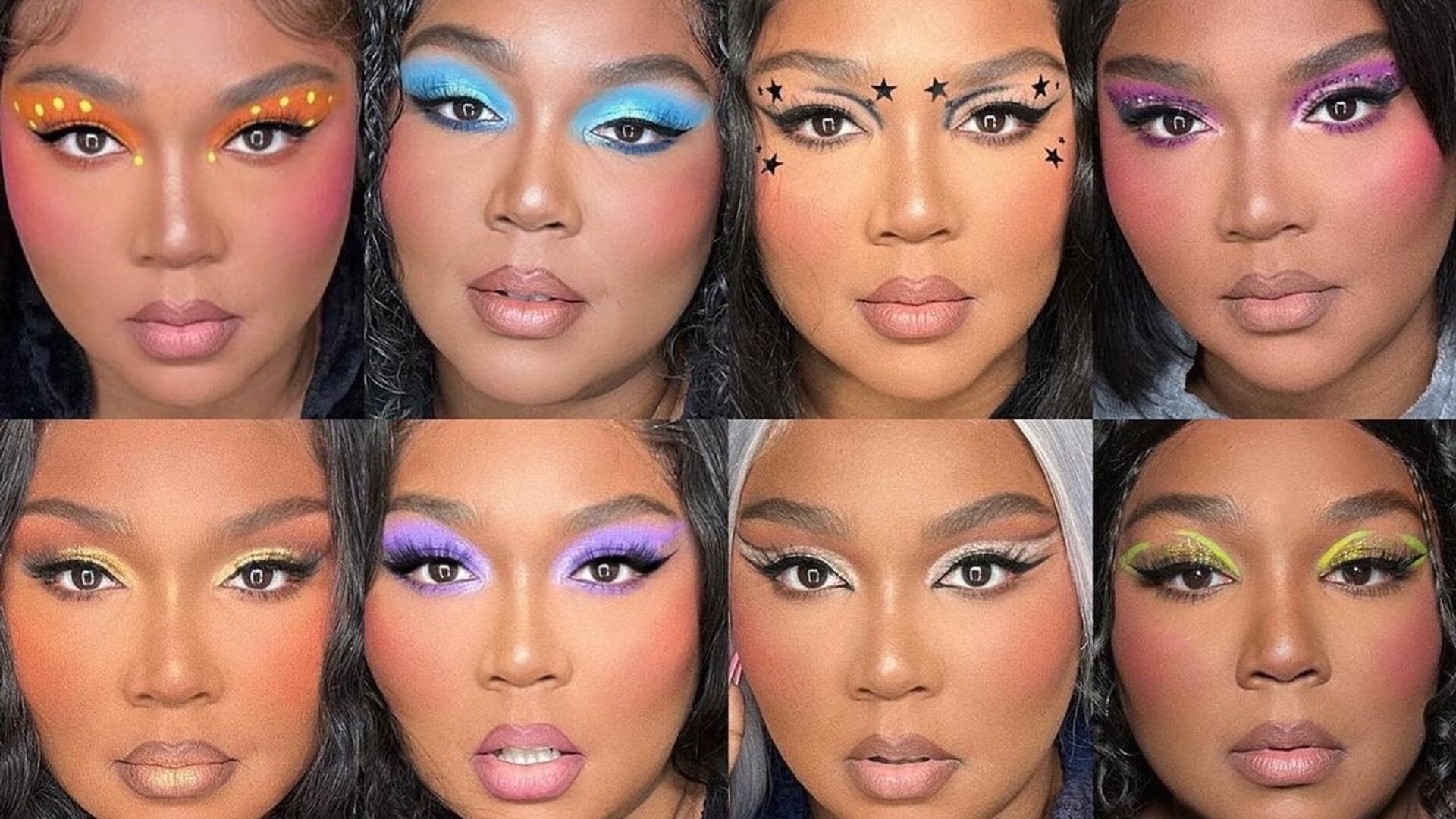 The Best Makeup Moments From Lizzo
Lizzo has touched us in many ways, from her musical impact to always serving face with her makeup when she steps on the scene.. Her makeup artist Alexx Mayo has given the girls a run for their money after the back-to-back looks Lizzo's served throughout the years.
Ever since Lizzo came across our timelines on the mainstream level, she's been able to instantly become a beauty muse for many of us because of her cut creases, lip combos and winged liner.
"The first day I met her was the 'Water Me' video, which was in 2016 or 2017. In this industry, I think that you're always remembered, hopefully in a good way, when you work with other people. On set I'm talkative, and I like to introduce myself to everyone. That's always a key thing about the way I work," Mayo told Covetuer.
Through his years working with her he's been able to curate her signature look and make moments online with makeup.
"This has been a whirlwind year—so many different countries and places that I hadn't even heard of," he said. "One thing I feel I got a lot of attention for was the rainbow eye I did for Indie Pride. So many people went wild for that. We were joking days before like 'What are we going to do, a rainbow eye?' I knew I wanted to go colorful, but it was about her hair in pigtails, and I wanted to celebrate what Pride means, and it was a true look. I'm really known for using shocking colors in a wearable way."
Check out some of our favorite Lizzo Makeup looks!
About Kenyatta: Clark Atlanta University and Medill School alumna Kenyatta Victoria is the Girls United writer covering everything from news, pop culture, lifestyle, and investigative stories. When not reporting, she's diving deep into her curated playlists or binging her favorite comfort shows.