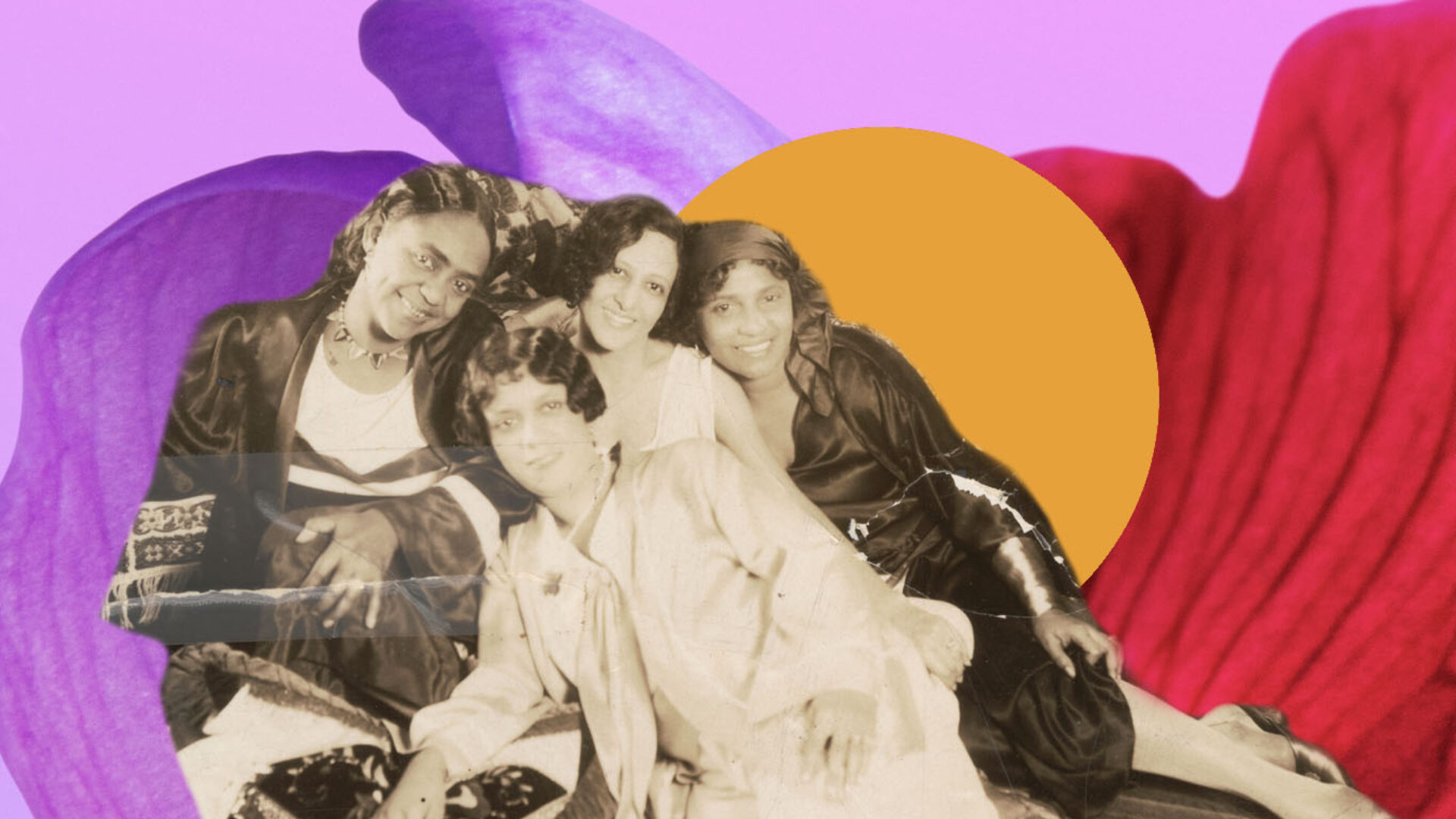 Here's Your Libra Season Horoscope ✨
It's time to focus on yourself.
Love, self-love that is, is in full bloom this Libra season. From September 22nd to October 22nd, the sun will rest in romantic, pleasure-seeking Libra. Libra season marks a beautiful time to rightfully pour into yourself and affirm that all good things are on their way to you. Patience is a virtue this Libra season as Mercury stations retrograde in Libra. As Libra highlights our romantic and intimate relationships and partnerships, expect for situationships or an ex-bae to try and make a comeback. While double backing sounds tempting, keep in mind the very person they've shown themselves to be the first time. Pay close attention to the signs or repeated patterns that arise in these moments—have you learned your lesson from previous encounters, sis? 
Libra, being the sign of the scales, balance is a key theme through this next month. If you had to choose between a thriving career or healthy and loving romantic relationship, which would you choose? The gag is, you don't have to. Libra season invites us to create space for all good things to co-exist simultaneously. You get to have your cake and eat it too, as long as you choose not to settle in any area of your life while also effectively communicating your every desire, and it shall be fulfilled (Alexa, play "Live Your Best Life" by Joseline Hernandez). Raise your rates, say yes to the date, and invest in your self-care.
Aries
You are enough. You don't deserve to be anyone's 'maybe' or second option. If they can't recognize your value and all that you've brought to the table to this point, politely remove your seat and walk away with your head held high. Relationships are a two-way street and if your partner(s) can't speak up or communicate their love and affection for you, it's not on you to read their minds. Instead, channel your energy into connections that feel safe and mutually affirming of where you stand. You deserve someone who is fully emotionally available and can make space for every part of you.
Taurus
Month after month, you've been on go and your body will soon start to feel the effects. When's the last time you unapologetically said no to showing up for others? Truth be told, in order to operate at your fullest capacity and be of service to anyone, your cup can't be half full. This Libra season, it's incredibly important that you create new daily rituals that center your mental, physical and spiritual self. Investing in therapy, committing to morning walks before the work day—all the things that bring a sigh of relief should be marked high on your to-do list. 
This is what you should know about therapy if you're a first timer.
Gemini
Your romantic relationships and or dating life might feel like a breath of fresh air for you over the next month—that's if you're willing to communicate your intentions and what you're looking for, Gemini. Don't let past heartaches or toxic situationships hold you back from meeting who could be the love of your life. Know that the world is your oyster and you have limitless options to choose from. Dating should feel fun and you deserve to be wined, dined and treated as the prize. 
Over the next month, you'll find yourself a bit more out on the social scene whether it be with friends or potential bae—cherish these moments as they're the breadcrumbs to pushing you closer to understanding exactly what you're looking for and what you truly desire to do in this lifetime. Cheers!
Cancer
For you, sometimes the best moments come from being in your own solitude. As the weather changes and seasonal depression creeps in, have you thought about making changes to your space? Perhaps your bedroom decor feels a bit stagnant or the color scheme reminds you of a less favorable person or memory from your past—it's all in the details. As you shift the focus towards yourself, one question for you to sip on this month is: what does my inner child need? How can you find ways to connect back to what you most thoroughly enjoyed as a child? What used to light up your world when adulting was unheard of?
Leo
Stay on your toes over this next month, Leo. Opportunities are coming your way left and right and they're all exactly what you've been waiting for. Before committing and saying yes, be sure to re-read any contracts and emails. If you've been afraid to speak up for yourself, shake it off, because now is the time. Libra season will feel like a very social and busy time for you. If dating, clear and honest communication is critical to the lifespan of how long you and your partner(s) last. It's important that all parties involved have aligned intentions about where you choose to take things. 
If in a committed relationship, have patience with one another. Mercury retrograde might bring up some miscommunication, making things slightly unclear of where you stand. It's important that you create space for heart to hearts and take the time to establish an ever deeper connection with your partner(s). 
Virgo
Investing in your future self and future needs is important right now. Your long-term goals of wanting to move into a new apartment, make a 5-figure income monthly, or being able to travel and take a soul care vacation at any given moment requires some discipline and responsibility today. Organizing your finances, checking for any late or past due bills should be prioritized over the next month. Once you have a clearer vision of where you stand financially, you can breathe a little bit easier and stop operating from a scarcity mindset. Know that what you currently have is enough to get to where you need to be. Affirm that money abundantly flows to me when I fully commit myself to only doing the things that elevate my energy. Know your worth, Virgo.
Libra
Happy Solar return, Libra! Each year as the sun progresses, you continue to beautifully mature into the woman you've always dreamed of being. You're no longer phased by the inconsistencies of romantic partners because you now fully understand how precious and sacred your time and energy is. You're learning to set boundaries to protect your mind and your heart. And most importantly, you're learning how amazing it feels to stand on all ten toes for you and keep your most sacred promises to yourself. This kind of growth can't be sold anywhere as you've been doing the work for years. 
This Libra season, celebrate your inner growth. Of course, splurge and treat yourself to that new Brandon Blackwood dropping this month, but also invest in your soul care. Sound healing, investing in a reiki healing, booking a birth chart or human design reading could all be the start of further unravelling the depths of your truest self. You never truly stop learning and growing, similar to that of a butterfly ready to burst out of it's cocoon. It's time for you to fly and embark on the next wildly beautiful chapter of your life—cheers!
Scorpio
Letting go is a lot easier than holding onto something that continues to disappoint you time and time again. Libra season is all about closing one door and preparing yourself to enter a world full of love, limitless joy and easeful energy exchanges. The first step is starting by removing all the people and things that leave you feeling uncertain about where you stand. As you prepare for your solar return, Libra season calls for a necessary season of healing and rebirth. What parts of you must shed so that you can rise into your full potential? Maybe it's every piece of you and that's ok. Give yourself space to grieve the old you and offer yourself the closure you need. There'll be absolutely no room for apologizing for the bad b—- you're about to channel in just less than a month. It's only up from here, Scorpio! 
Sagittarius
Continue putting yourself out there, Sag. Keep being yourself and showing the world the real you—the you that lies beneath the surface. You'd be surprised at how many people you touch and inspire by not being afraid to share the less beautiful or challenging moments in your life. Your community has your back and will be there to affirm how aligned you are on your path in more ways than you can imagine. You don't have to do this life thing all alone. You've put in an incredible amount of work these past few months, and you deserve to enjoy the fruits of your labor. 
Make time for your girlfriends and allow them to pour into you. Plan a girls night out, pop a few bottles and celebrate the beauty of living and standing in your most authentic form—they don't get any realer than you, Sag!
Capricorn
Libra season invites you to reflect on your career and professional goals. Believe it or not, you've come a long way. Right now you desire to step fully into doing your soul's work. The work that excites you and fuels you everyday. While Mercury retrograde might cause a few setbacks or miscommunication here and there, think of this retrograde period as a do-over to create your dream job. Do you have the option to work remotely? Are you your own boss? It's ok to change your mind and want better for yourself. This time, you get to do it the right way. There are people in your network who can help you get to where you need to be. Be sure to communicate your career and professional goals clearly to make sure you're connected with the right individuals. 
Check out 4 tips for job hunting during the pandemic.
Aquarius
You're ready to further explore a passion of yours and dive head first. During Libra season, your creativity is at an all time high and your mind is moving a mile a minute. In the midst of learning and exploring a new topic or passion of interest, give yourself some space to roam free. Taking a quick short trip to visit and connect with friends will be everything you need to recharge. During this trip or any time you spend connecting with new people and new environments will inspire and excite you to further get to the root of your why. 
Make it a goal this month to try something new or go on an adventure, no matter how big or small. Trying new things will help you spice up your daily routines and give you fresh perspectives on this new chapter of your life. Know that you are ever-changing and that you have permission to outgrow all of who you used to be and re-learn this new version of yourself. Here's to the journey, Aquarius!
Pisces
No one said becoming the woman of your dreams would be easy. During Libra season, you're radically transforming and shedding what no longer serves you. Mercury retrograde this season might unveil someone's true colors, leaving you to decide whether or not they deserve a place in your heart. In all your relationships, be sure to create space for open communication and make sure nothing goes left unsaid. Don't be afraid to set necessary boundaries to protect your peace, Pisces. Not everyone deserves to have access to you, especially if they've crossed the line. Your intuition is at an all time high, when in doubt—trust it! 
Whenever the busy, social energy of Libra season feels too much, selfishly take some time for yourself in your solitude. Unplugging from time to time is essential to your mental and spiritual health, Pisces! 
Here's our guide to surviving Mercury retrograde.
Photo credit: Photo by Heritage Art/Heritage Images via Getty Images/Roc Canals