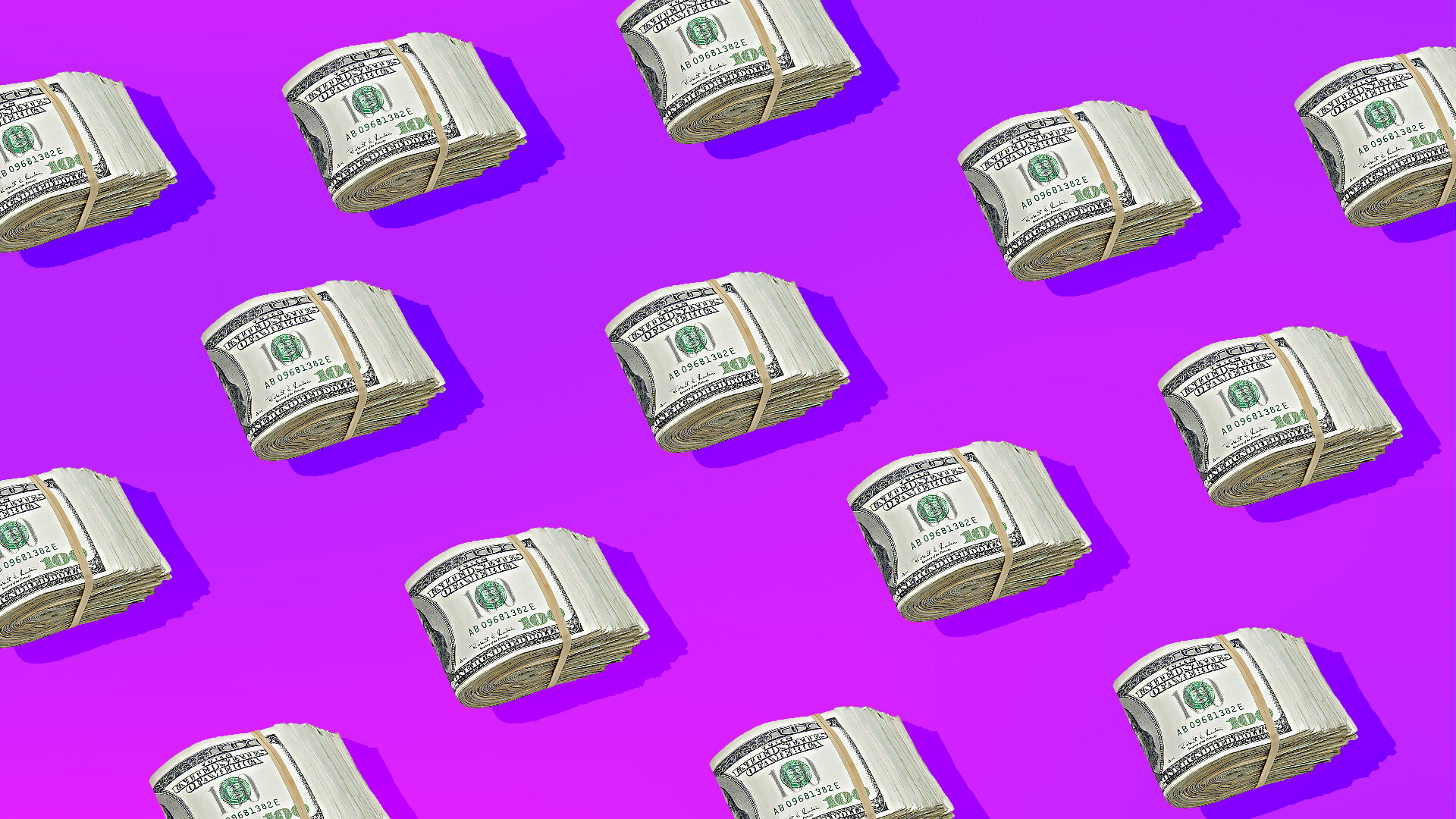 Let's Talk About Pay Transparency In The Workplace
Here's everything we know about the shift discussing your salary at work
As we reflect on the new changes happening in society, one of the major topics we've grown to discuss openly is pay transparency. Before, discussing your money with anyone was a major taboo, but now it's time to face the fact that we can't see actual progression in equity if we aren't open about finances.
According to the Pew Research Center, younger workers who didn't ask for more money during their last hiring are likelier to say they didn't feel comfortable asking for higher pay. Creating safe online and in-person spaces can end the stigma behind pay transparency.
In the data, 46% of those ages 18 to 29 say they feel uncomfortable asking for higher pay, compared to 37% of those ages 30 to 49, 34% of those 50 to 64, and only 19% of those 65 and older. Local, regional, and national governments worldwide are passing laws created to raise the visibility of pay.
Read 'Do We Still Need Mentorship To Thrive?'
Why Has Pay Transparency Become A Major Topic?
States like California, Delaware and Colorado have passed laws prohibiting employers from punishing workers for discussing their salary or asking about coworkers' compensation. Platforms like Indeed and LinkedIn permit employees to communicate about wages anonymously and decide what the average rate in the market looks like.
With layoffs, inflation and work culture shifts, many young professionals are open to receiving help in the right direction regarding equity in the workplace. "Gen Z'ers are open about pay because they are tired of being underpaid and overworked like the generations before," said Mykail James, Financial advisor.
Whether it's the entertainment industry or the tech world, many new-age professionals are opening up about their experiences. Through dealing with salary, they are no longer tolerating unfair wages. According to Hiring Labs, the share of US job postings on Indeed advertising employer-provided salary information more than doubled between February 2020 and February 2023, rising from 18.4% to 43.7%.
How Can Pay Transparency Help Change The Pay Gap?
Unfortunately, we know there are many disparities regarding the pay gap especially with gender discrimination. There have been many instances where women speak up about the unfair wages they receive no matter the industry.
"I have to get on that phone, and people say, 'You're a Black Meryl Streep…There is no one like you.' Okay, then if there's no one like me, you think I'm that, you pay me what I'm worth," Viola Davis said in 2018.
Through this new era of transparency and honesty, many of us are learning the importance of being vocal and demanding what we deserve in these spaces. "I want to see more men join in the discussion and help create fairly compensated environments for everyone," James said.
How Are Gen Z'ers Changing The Narrative For Pay Transparency?
Read 'How To Create The Perfect Resume According To Career Experts'
"As a financial educator, I have noticed that younger generations are excited to learn about money, but more importantly, the financial education space has become more diverse and accessible," James said. Over the years, many people did not have access to the concept of pay transparency, especially when coming from marginalized communities.
According to PayScale research, when women report that their organizations engage in transparent pay practices, they are also more likely to say that their pay is on par with that of their male colleagues.
"People are scared that they will become a victim of gross pay discrimination and one way to combat that is to be open and transparent about how much money they are making," James told GU.
About Kenyatta: Clark Atlanta University and Medill School alumna Kenyatta Victoria is the Girls United writer covering everything from news, pop culture, lifestyle, and investigative stories. When not reporting, she's diving deep into her curated playlists or binging her favorite comfort shows.