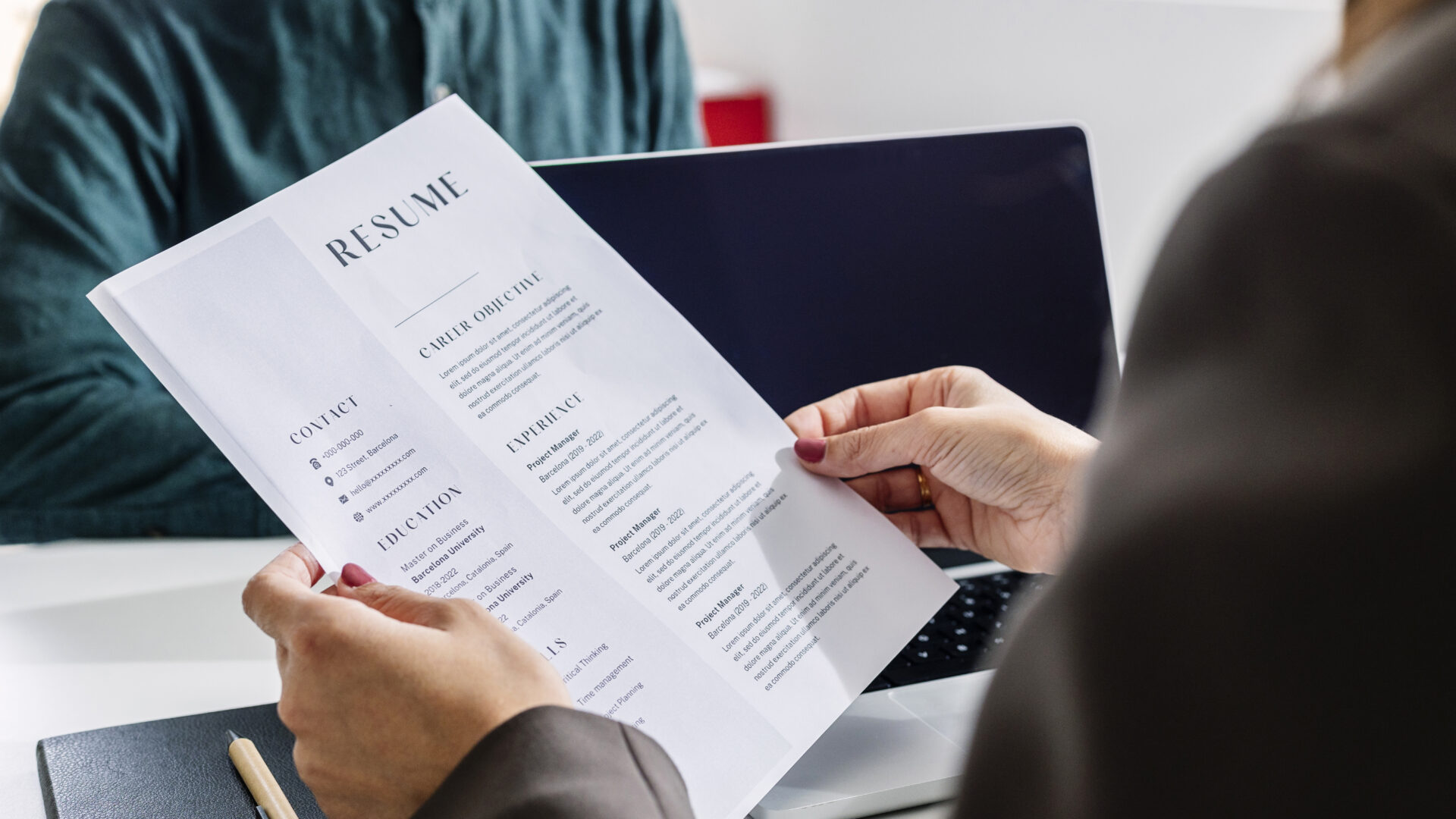 How To Create The Perfect Resume According To Career Experts
These tips will sharpen your resume skills
Are you having anxiety about your resume and job hunting after graduation? Class is back in session, and students are about to transition from college to the workforce. While in school, we're taught to constantly think about how to present our best selves on our resumes, but honestly, it can seem overwhelming and intimidating.
We're here to let you know that you are not alone. Whether this is your first resume or you're revamping your credentials, we spoke to experts about the essential tips to create a resume with impact for your next job hunt.
Read 'Want To Stand Out On Your Next Job Application? Here's How!'
Distinctive Format
"Spice things up by embracing color, lines, borders, and bullet points. Some great fonts to consider are Calibri, Arial Nova, and Tahoma. Using effects, including a mix of small caps, upper case letters, and character spacing, will add even more visual appeal and help you stand out from the crowd." -Tammeca Riley, Resume Writer.
Customize
"Always tailor your resume to the job you're applying for by including relevant experience, achievements, and skills. This will show the hiring manager or recruiter that you reviewed the job description and will ensure your document aligns with the requirements and expectations of the position." – Danielle Holmes, Career Coach
Include Numbers And Metrics.
"Adding numbers helps tell a story and adds a layer of credibility to your resume. Incorporating metrics instantly quantifies your impact, demonstrates your proficiency, and provides context to your achievements, making it easier for hiring managers to assess your contributions. When you mention that you "boosted sales," it's far more compelling to say you "achieved a 15% sales increase, resulting in $250,000 in revenue growth." – Dr. Ashley Dash, Resume Expert
Use Active Language.
"Include some exciting verbs to describe your impacts, such as facilitated, formulated, pioneered, revitalized, elevated, and modernized – just to name a few. Don't forget your accomplishments WITH metrics. Mention your quantifiable impacts on solving problems, saving money and time, attracting new customers, and generating revenue." – Tammeca Riley.
Use Relevant Information
"Check the job posting to ensure your résumé speaks directly to the skills and qualifications the company seeks. Be sure to reference relevant keywords to align your qualifications to the job." – Danielle Holmes
Make Sure Your Document Is Compatible With ATS.
"Most companies use Applicant Tracking Systems to manage, sort, and analyze job applications and resumes. To increase your chances of success in getting past the Applicant Tracking System, your resume needs to have the appropriate formatting and relevant keywords that align with the job description." – Danielle Holmes
Keep Your Resume Updated.
"Keep your resume updated every 6-12 months. This will ensure your document is ready if opportunities arise or circumstances change and will prevent you from scrambling to update your resume rushedly." – Danielle Holmes.
About Kenyatta: Clark Atlanta University and Medill School alumna Kenyatta Victoria is the Girls United writer covering everything from news, pop culture, lifestyle, and investigative stories. When not reporting, she's diving deep into her curated playlists or binging her favorite comfort shows.