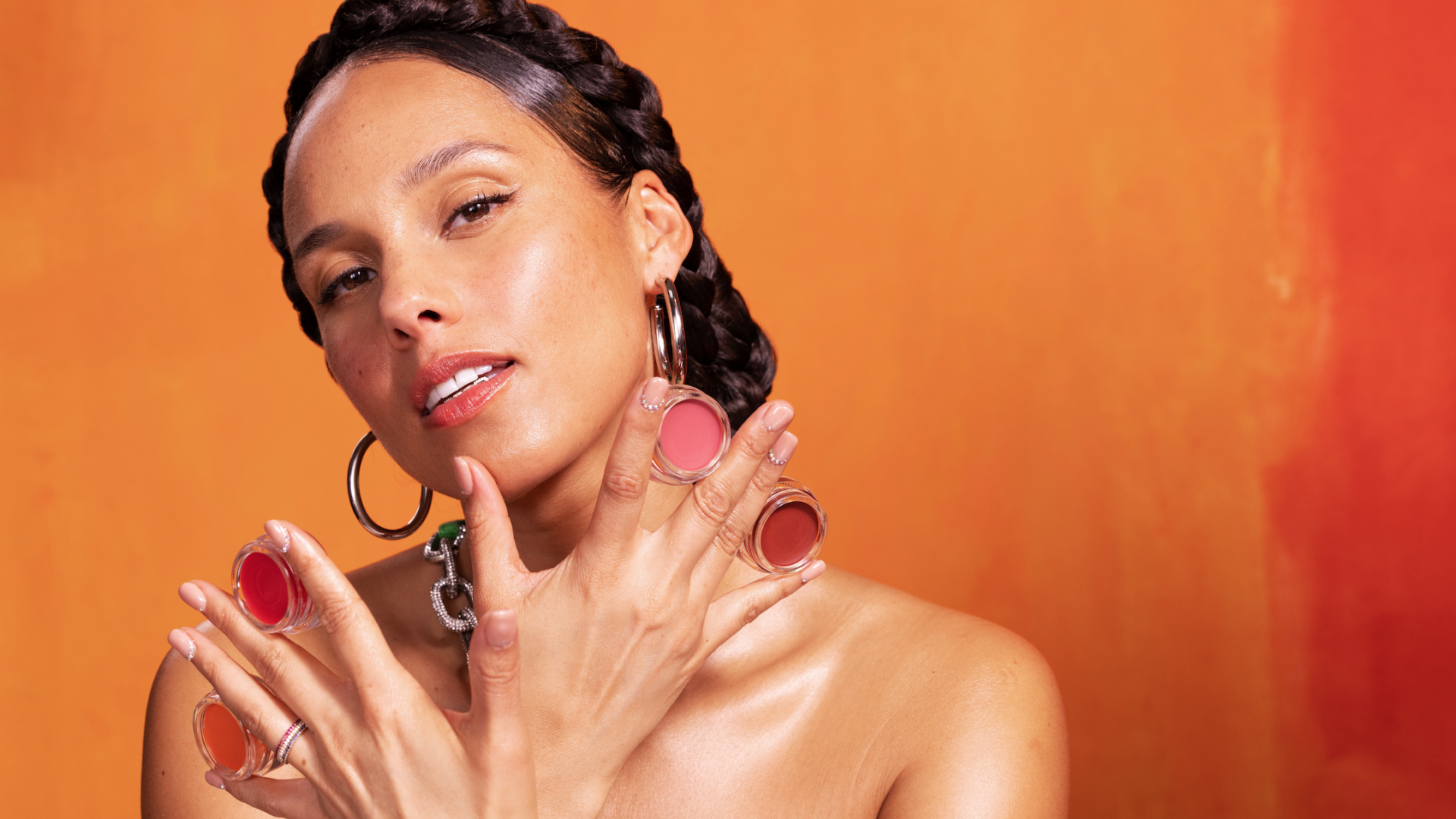 This Celebrity Beauty Brand Will Have You Glowing As Much As Its Founder
No one can get in the way of this glow!
We're sure that we weren't the only ones wondering how Alicia Keys achieved her dewy, glowy look on the MET Gala red carpet. While it's no secret that her skincare regimen is top tier, Keys revealed to the world an extra special set of ingredients that she used this week while walking up the steps in custom Ralph Lauren with husband Swizz Beatz.
Introducing the Make You Collection, the ultimate skincare makeup hybrid presented by Keys Soulcare. Founded in 2020 by Alicia Keys herself, Keys Soulcare was created as a beauty brand with both skin and body care products to amplify the self-love and self-care experience for customers. Though stopped wearing makeup in 2016, the "Girl on Fire" singer has always advocated for challenging the standards of beauty in the industry by embracing your imperfections and loving who you are holistically.
"For me, this is a big, big deal because of my own personal journey with makeup," Keys told Bustle during a ZOOM interview about the launch of the Make You Collection. "By the time everything [in my career] started for me, I was 18 years old. From that point on, I had this impression of what beauty looked like, and, fast-forward all the way to 30-plus years old, I found myself freaking out if I wasn't leaving the house with my lashes on."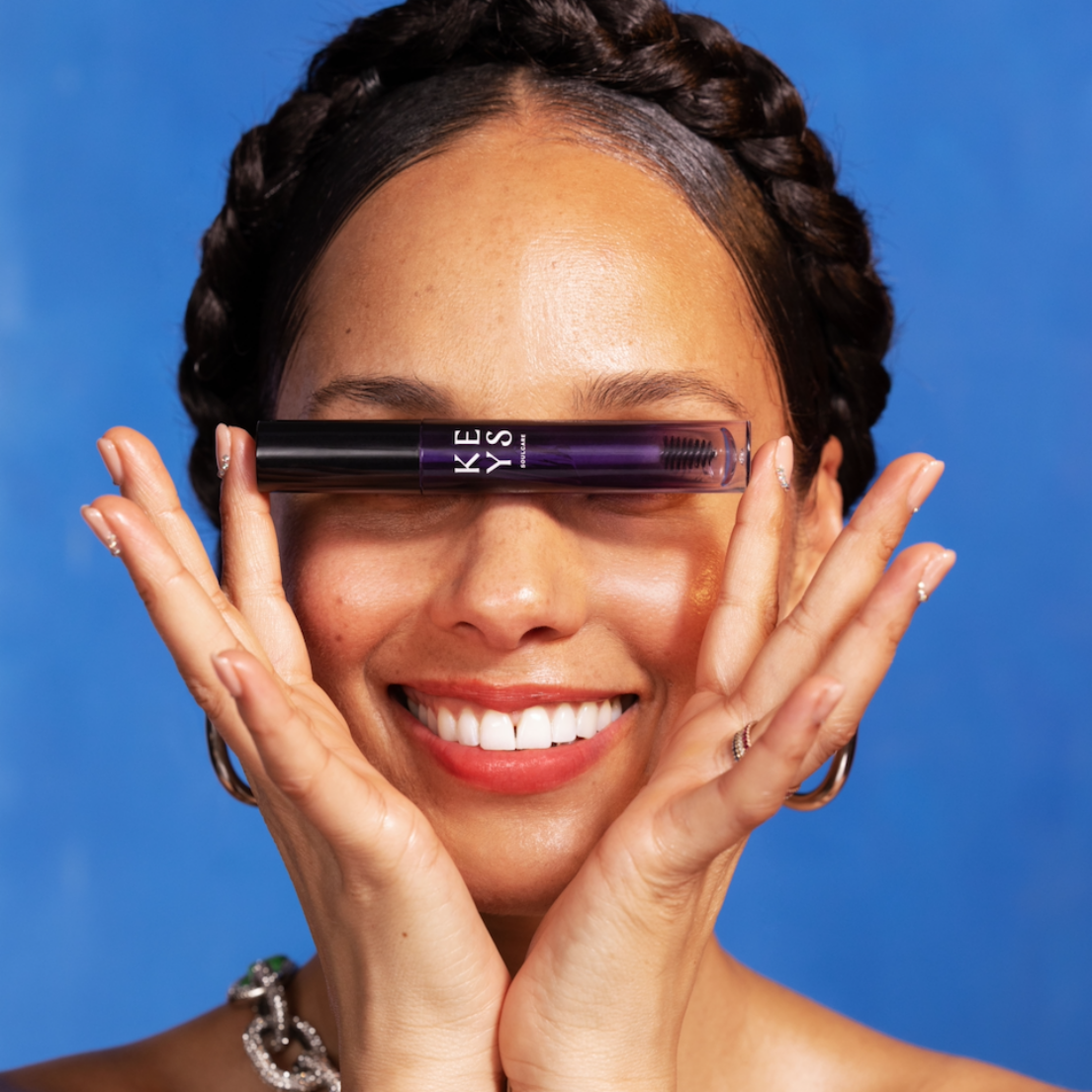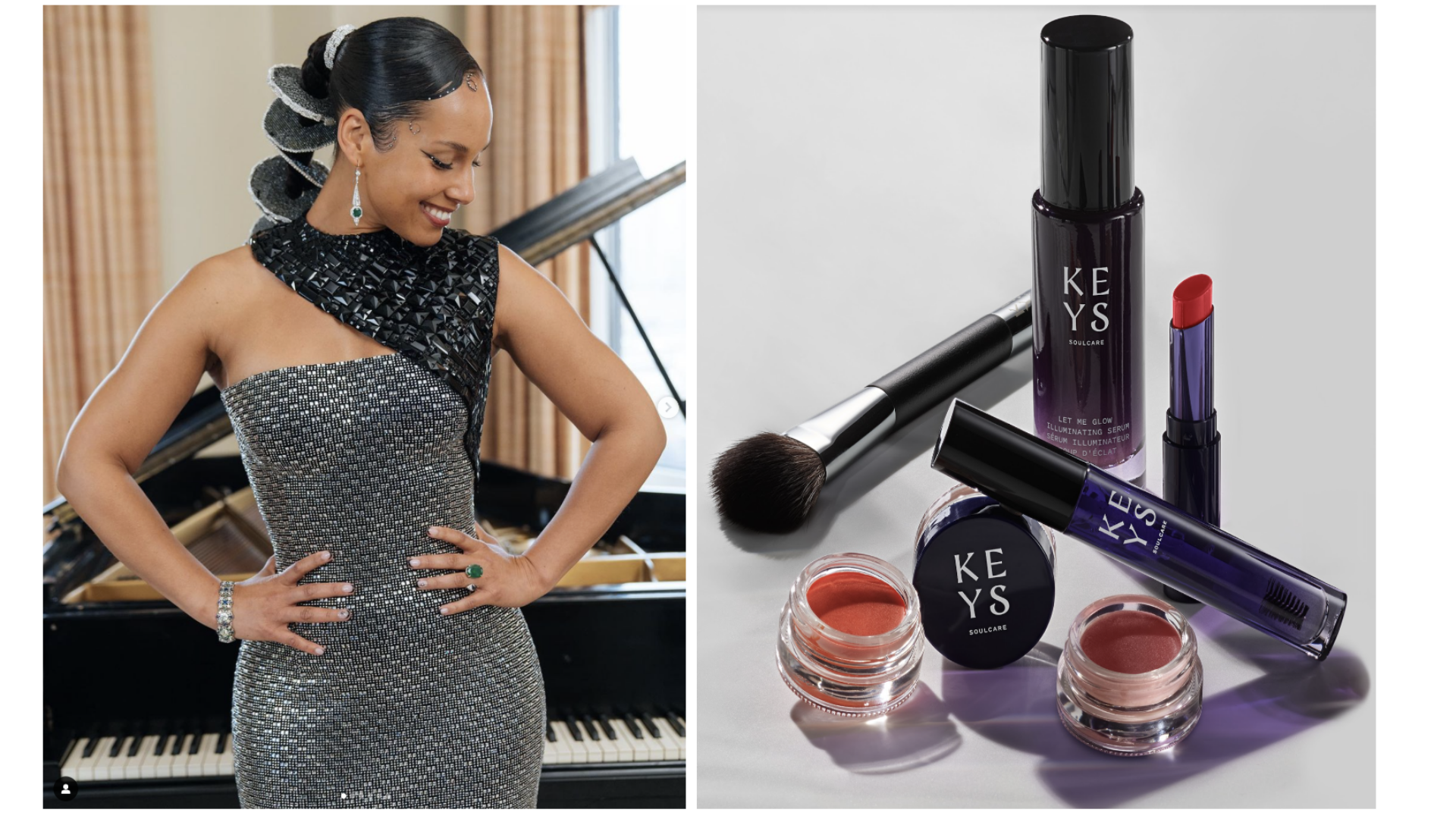 The newly launched collection includes four color-skincare hybrids ranging between the prices of $15 and $22. Just like the original Keys Soulcare line, the products from the Make You Collection are dermatologist-developed, clean, and cruelty-free while being infused with skincare benefits. From the vitamin-rich avocado and camellia seed oils in the lip balm to the bamboo and hibiscus flower water infused into the brow gel, each and every product was created with the idea of buildable color for an effortless look.
"I have definitely been on my own self-discovery journey, for sure. I was holding on to all these kind of standards of beauty," Keys revealed in an Instagram video featured on the official Keys Soulcare Instagram account. "You get to decide what makes you, you — and I get to create my own beauty standards."
For Keys' New York City-inspired MET Gala glam, celebrity makeup artist Ayako Yoshimura was dedicated to using nothing but Keys Soulcare on the singer's face. According to the Keys Soulcare team, Keys' face included the Skin Transformation Cream for skin prep, the TikTok famous Let Me Glow Illuminating Serum for a primer, the Soft Stay Brow Gel for a naturally voluminous brow freeze look, a hint of Sheer Flush Cheek Tint with finger application for the perfect pinch cheek look, and Comforting Tinted Lip Balm for a natural lip. Can you believe the total only came out to $134?
The new Keys Soulcare collection is now available for purchase on keyssoulcare.com, and select offerings will be available on Ulta.com as of May 9. To learn more about the inspiration behind the brand, check out an exclusive interview with Alicia Keys on ESSENCE.com.
Photo Credit: Keys Soulcare