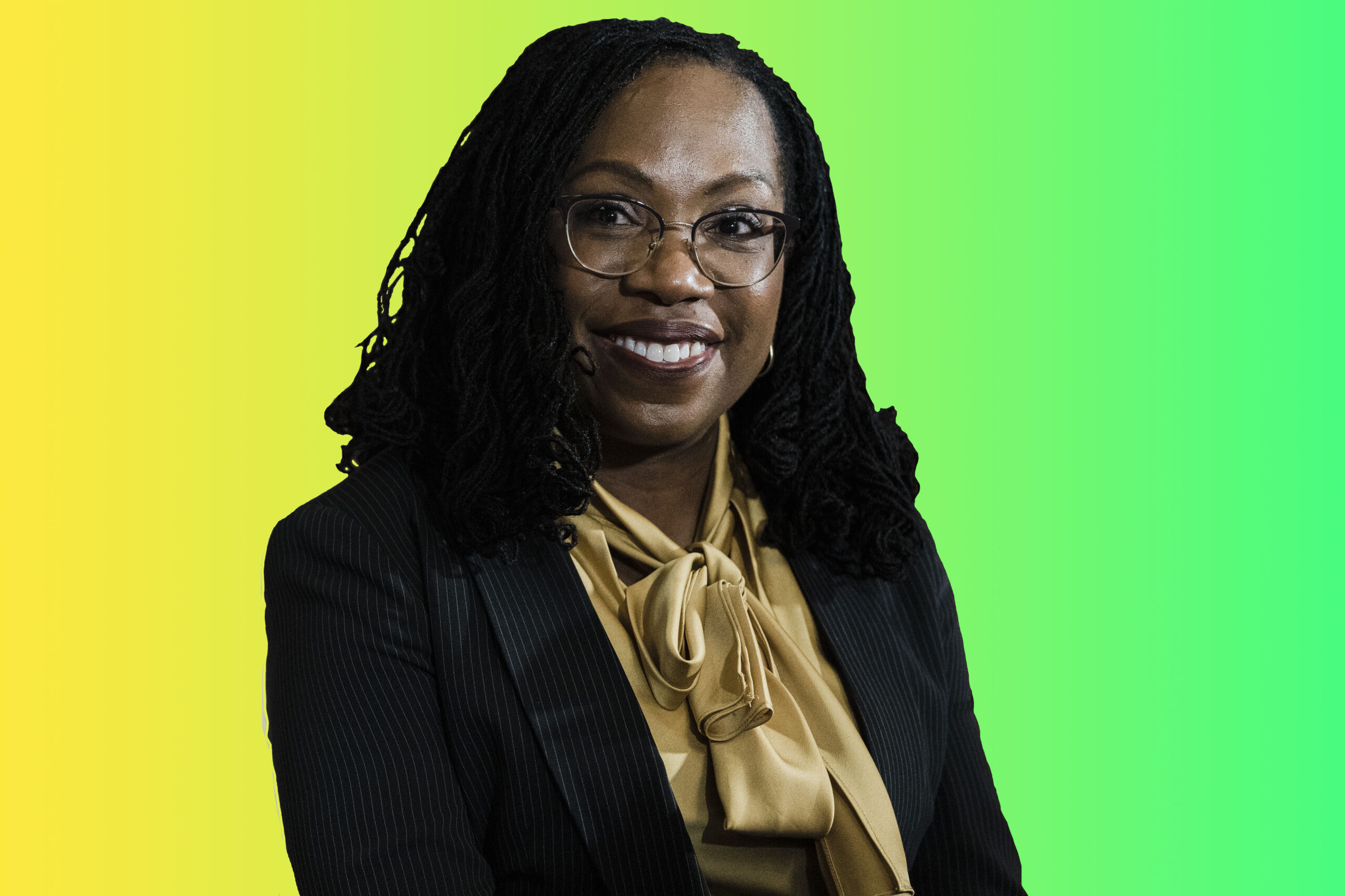 Ketanji Brown Jackson Shares The Beautiful Meaning Behind Her Name
Judge Jackson could make history as the first Black woman to sit on the Supreme Court.
On March 21, the confirmation for Judge Ketanji Brown Jackson began after she was nominated by President Biden to sit on the Supreme Court. She could replace Justice Stephen Breyer, who retired in January 2022. Her selection would making way for the president to make good on his promise to have a Black woman fill the seat.
Judge Jackson, 51, has been billed "well qualified" for the role by the American Bar Association.
During yesterday's opening statement, the judge shared more details about herself, such as her upbringing, schooling and interest in law. Her explanation of her name, 'Ketanji Onyika,' struck an especial chord.
"When I was born here in Washington, my parents were public school teachers, and to express both pride in their heritage and hope for the future, they gave me an African name; 'Ketanji Onyika,' which they were told means 'lovely one,' she said. "My parents taught me that, unlike the many barriers that they had had to face growing up, my path was clearer, such that if I worked hard and believed in myself, in America I could do anything or be anything I wanted to be."
She used the time to further honor her parents, Johnny and Ellery Brown, highlighting their longstanding commitment to each other, and her.
"Like so many families in this country, they worked long hours and sacrificed to provide their children every opportunity to reach their God-given potential. My parents have been married for 54 years, and they are here with me today; I cannot possibly thank them enough for everything they've done for me. I love you, Mom and Dad."
For additional background, Judge Jackson is a graduate of both Harvard University and Harvard Law. She gained her law degree in 1996. She previously served as a clerk to Justice Breyer.
Watch Judge Ketanji Brown Jackson's opening statement below.