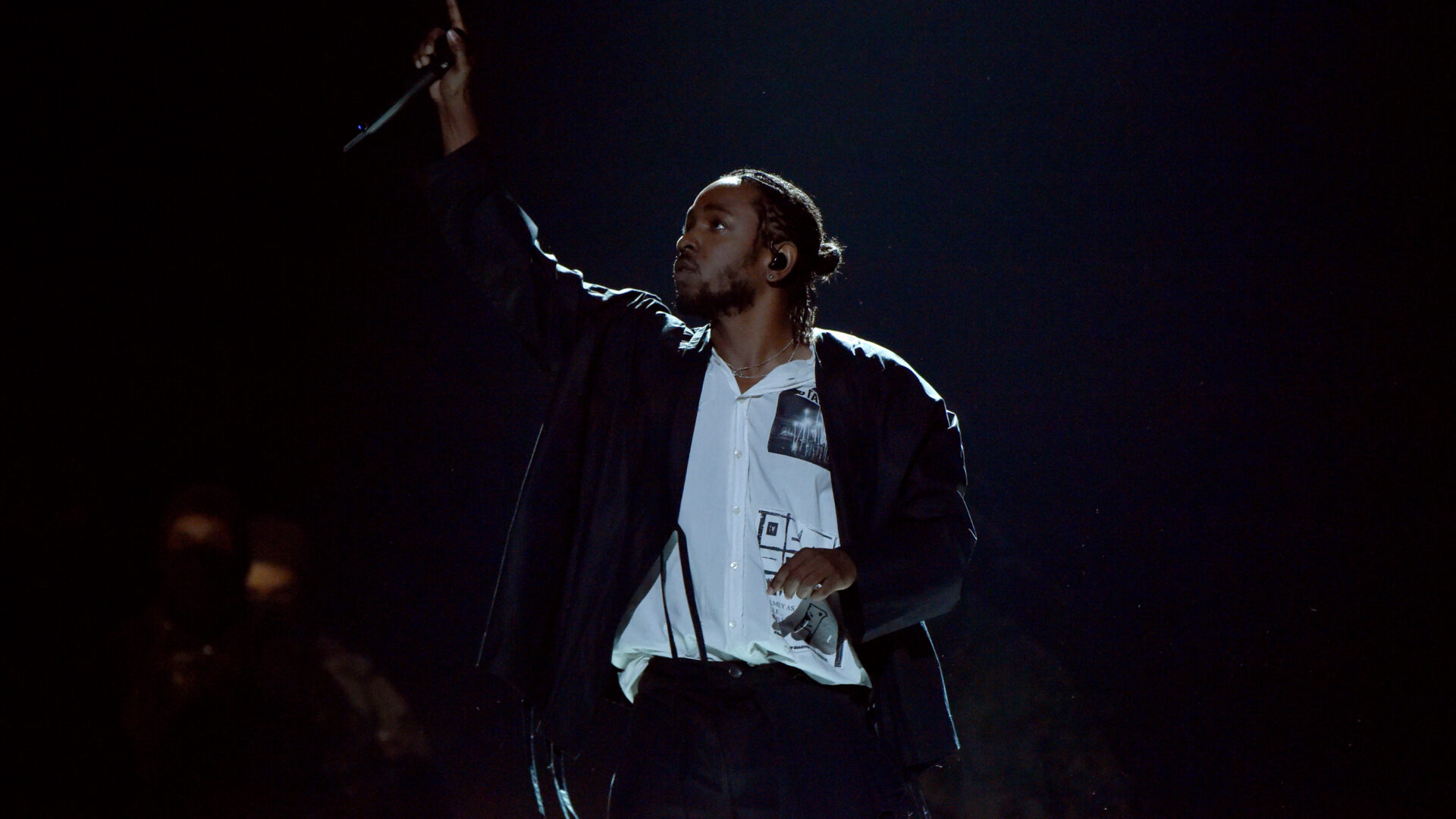 Kendrick Lamar Makes His Grand Return On 'Family Ties' By Baby Keem
K. Dot is back! On August 27, the "Humble" rapper dropped off a new verse on Baby Keem's "Family Ties." The track title is rooted in reality, as the two rhymers are cousins.
Kendrick is at his best when he's clearing the air, maintaining his depth and reminding us that even when he doesn't speak, he sees it all. This new is him doing just that—making it the perfect return.
"I am the omega, pgLang, Rollie gang, SIE/Don't you address me unless it's with four letters," he raps. "B—-, I thought you'd known better/I been duckin' the pandemic, I been duckin' the social gimmicks/I been duckin' the overnight activists, yeah."
We haven't really heard from rap's hiatus-prone prince since his involvement in the Black Panther soundtrack in 2018. He hasn't released his own project since 2017's DAMN.
He is a 13-time Grammy winner, as well as a 2018 Pulitzer Prize winner.
The video for "Family Ties" is a treat too, with a cameo from "Wild Side" singer Normani as Baby Keem's love interest. She also prompts Kendrick to have a Tupac moment.
Read our interview with Normani about her debut album, artists she admires and more.
In 2021, 20-year-old Baby Keem was named an XXL Freshman, with his most recent project being 2019's Die for My B—-. Last year, he sat down with his older cousin and mentor for an interview in the 40th issue of i-D Magazine. "I always loved music growing up, Keem said. "[B]ut I wasn't really searching for music myself until I was about nine or ten, when I got a computer and the internet started being easy to access. This is 2009/2010. Kanye, Wayne, Eminem, I remember I liked Rihanna." Kendrick chimed in, as cousins do, to remind Keem that he was hot then, too.
Watch "Family Ties" below.
Photo credit: Lester Cohen/Getty Images for NARAS