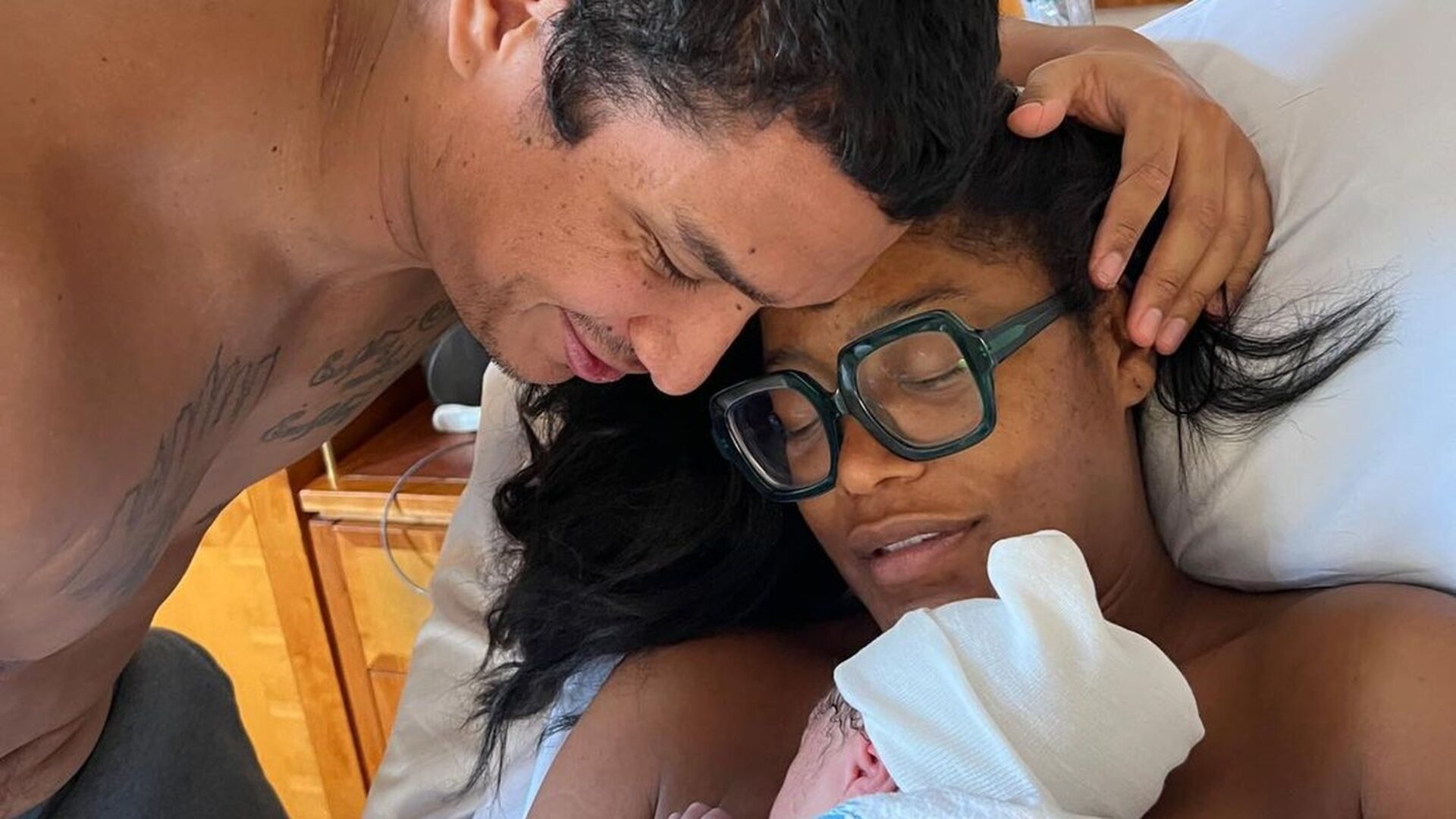 Meet Keke Palmer's Son Leodis
Baby, Keke Palmer's a mother!
Keke Palmer's son, Leodis Andrellton Jackson, is officially here. Palmer took to Instagram to share what the last 48 hours have been like for her and her boyfriend, Darius Jackson.
"Born during Black History Month, with a name to match," she captioned. "LEODIS ANDRELLTON JACKSON, welcome to the world, baby Leo."
Read 'Keke Palmer Reveals She's Pregnant On SNL'
Palmer allowed fans to follow her pregnancy since she announced it on Saturday Night Live in December. "People have been in my comments saying 'Keke's having a baby, Keke's pregnant, and I want to set the record straight: I am!" she beamed.
Ever since Palmer revealed she was having her first child, it felt like this was our first baby. She's been open about her excitement to be a mother.
"The greatest gift from above we could ever dream. We can't wait to meet you, little one!" she said in her maternity shoot caption, "We are so glad to be your earth parents as God's hands are placed so gently over your life."
Read 'Keke Palmer Shares A Glimpse Of Her Maternity Shoot'
She and Jackson have been dating for a few years and have continued to keep their relationship private, but of course, they had to share this magical moment. "We became each other's someone and made a someone, look at God," Palmer said.
Jackson also posted his own photos on Instagram with the caption "Leodis Andrellton Jackson.
February 25th, 2023. 3:28 PM." Congratulations to the beautiful family on their newborn son.
Baby, Keke Palmer's a mother!
About Kenyatta: Clark Atlanta University and Medill School alumna Kenyatta Victoria is the Girls United writer covering everything from news, pop culture, lifestyle, and investigative stories. When not reporting, she's diving deep into her curated playlists or binging her favorite comfort shows.