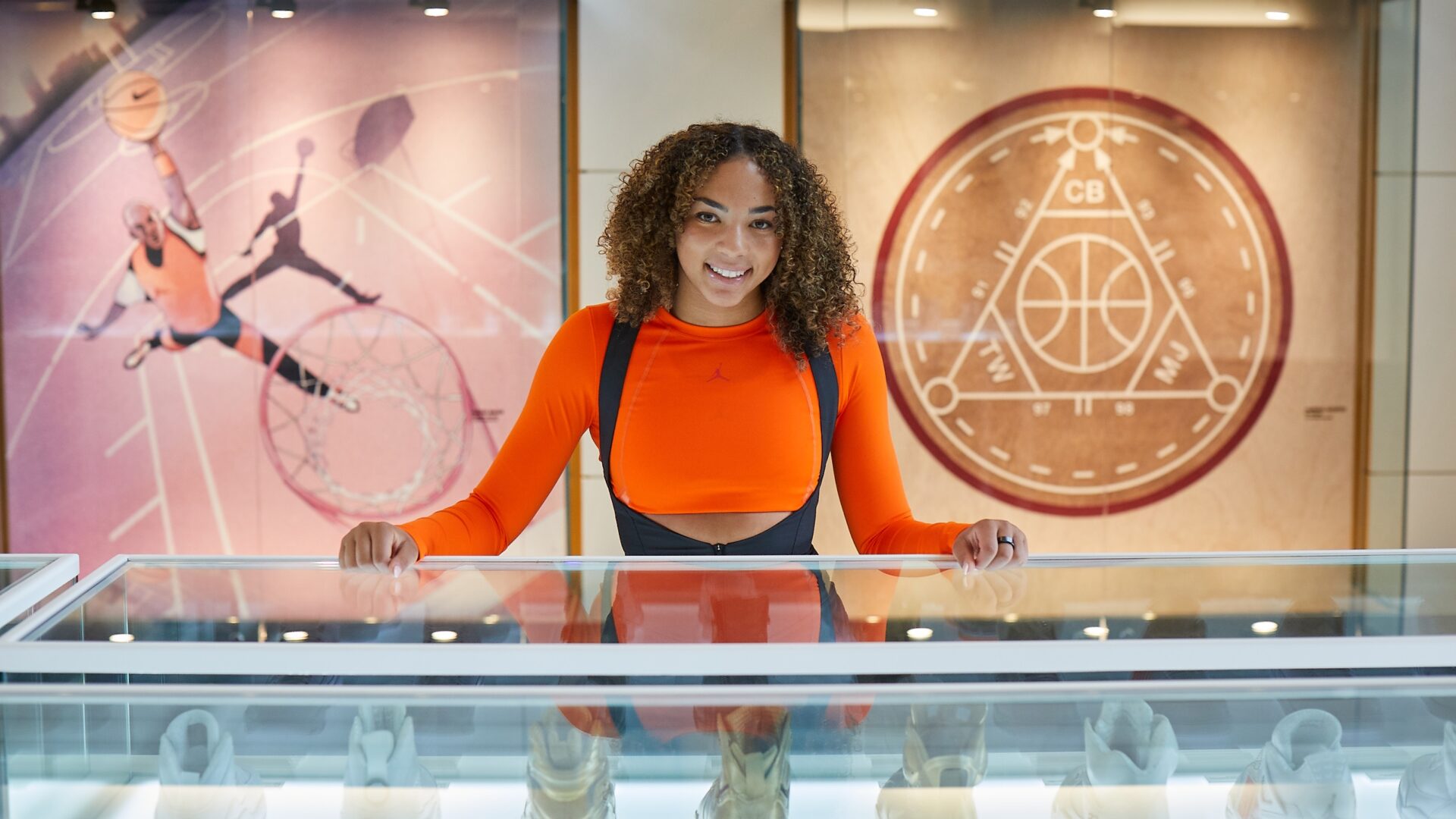 Jordan Brand Signs Incoming UCLA Freshman Kiki Rice In First NIL Deal
The incoming UCLA freshman is one of the most decorated basketball players from the class of 2022.
Congratulations Kiki Rice! On October 31, the 18-year-old became Jordan Brand's first name, image, and likeness (NIL) signee. An incoming freshman at UCLA, Rice is also one of the most decorated players from the class of 2022.
"Being Jordan Brand's first NIL athlete is an incredible milestone, and I think it's a testament to the hard work I've put in and all the people around me who have helped me get to this point," she said, according to Nike. "Signing with the Jordan Brand is another motivating factor for me to continue to work hard and achieve my goals."
Jordan Brand wants to help create the future of basketball on and off the court. The goal is to collaborate with Rice in order to serve her local community and champion initiatives such as improving gender equity in sports for young girls.
"My advice to young athletes, especially young girls who want to play at the next level, is to stay confident and don't let someone else tell you what you can and can't do," says Rice. "You're the only one who can determine your limits, and there's no reason why you can't achieve the things you set your mind to."
The athlete is committed to bringing change to the sport as gender equity is an issue she is passionate about. "One of my biggest passions is gender equity, especially in sports," she says. "Being an athlete, I experienced first hand a lot of inequity, and I think leveling the playing field between boys and girls at a young age is something that I'm really passionate about in terms of helping bridge the gap."
For now, the athlete is still processing the news of her now being a signee to Jordan Brand. "It doesn't even seem real yet. Growing up, I used to scroll through Jordan Brand's website and see the athletes they had, or watch TV and be like, 'Oh, they're a Jordan Brand athlete.' To now be one of them, it's a dream come true and something I never really thought would happen," she says. "Now that it's official, it's the best thing that could have ever happened, and I'm so excited for the future."
Congratulations Kiki!
About Kyra: Kyra Alessandrini is a news writer at Girls United and a freelance journalist. Her work has appeared in publications such as Time, The Hollywood Reporter, InStyle, and Elle. Born in New York and raised in Paris, France, she is passionate about culture, street photography, and travel.