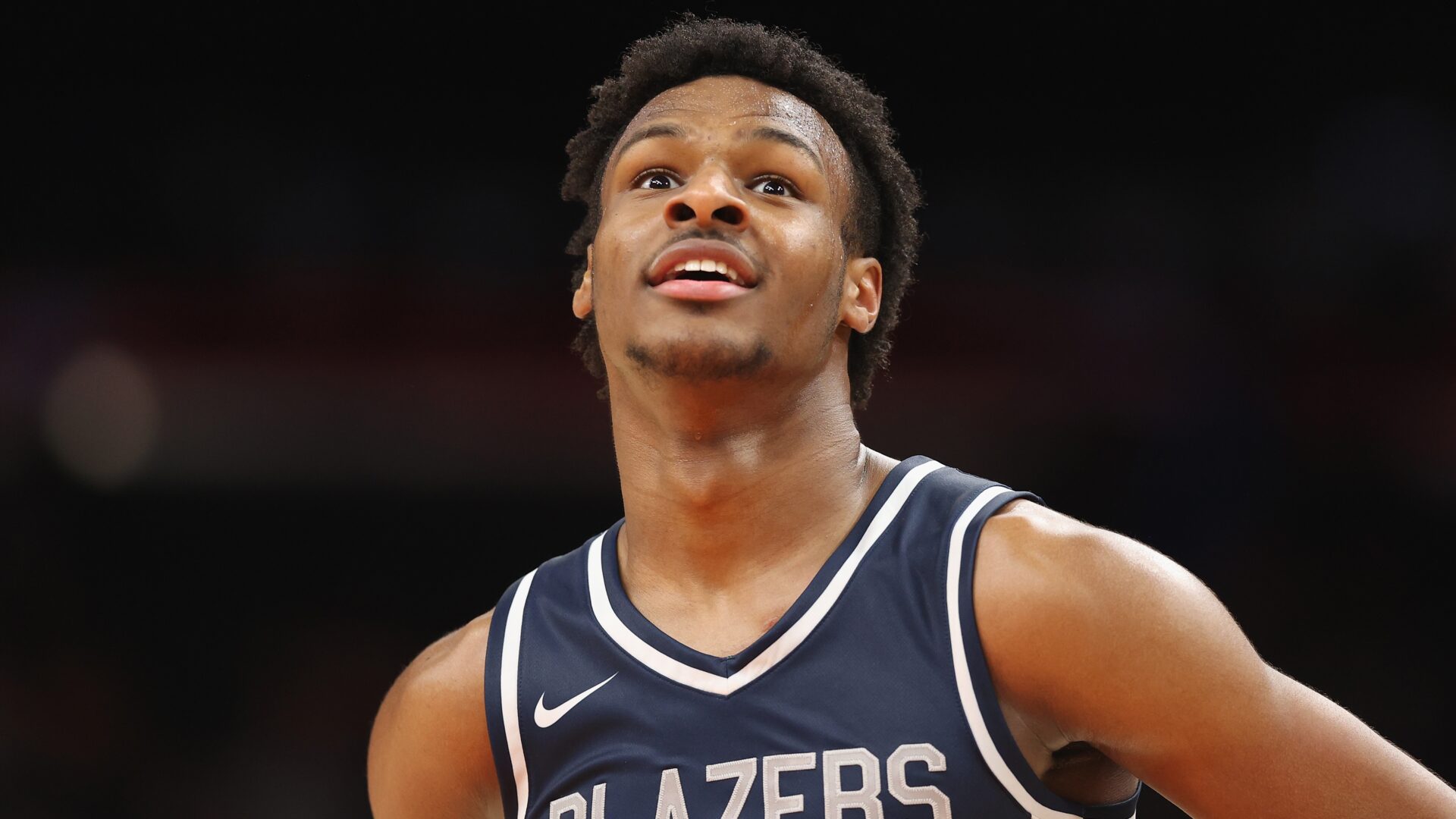 Watch This Space: Bronny James Is A Basketball Star On The Rise
LeBron James' son has secured NIL deals as he's set to debut his college career.
If you're a basketball fan, you will want to know exactly who Bronny James is. At just 18 years old, the son of LeBron and Savannah James recently secured NIL deals with some of the world's top brands.
James recently became the first high school student to sign an NIL deal with Beats By Dre. As such, he's stepping in his father's footsteps. LeBron was the first athlete to ever sign with the brand back in 2008, according to Forbes. Father and son are now starring in the brand's campaign. "Welcome to the family Bronny," wrote Beats By Dre on Instagram.
This month, Bronny James also signed with Nike. He is part of five student-athletes to sign NIL (Name, Image, Likeness) deals with the sportswear company, alongside Caitlin Clark, Haley Jones, D.J. Wagner, and JuJu Watkins. LeBron James congratulated his son for this achievement on social media. "The Legacy Continues On!! Congrats Young King!!" he wrote.
New rules concerning NIL deals made it possible for James to be signed before choosing which college to attend, reported Sports Illustrated.
Currently, in his senior year at Sierra Canyon School in Chatsworth, CA, Bronny James is set to debut his career in college basketball instead of taking a professional route for the time being. "Bronny wants to have a college career," Savannah James, his mother, told the outlet. "I think it would be really cool for him to start with collegiate basketball, just to start his legacy there."
On October 14, James scored 31 points in a game that opposed his team from Sierra Canyon School to Las Vegas' Bishop Gorman High. His talent impressed some of basketball's top players. "Bronny is cold!! I been telling y'all. He plays hoop the RIGHT way!!!" tweeted NBA All-Star Isaiah Thomas.
LeBron James has expressed wanting to play alongside his son in the future. "I want him to get to the NBA," he said during an appearance on the IMDB TV docuseries Uninterrupted. "I am not even gonna lie. I want to be on the court with him. I think that will be an unbelievable moment."
About Kyra: Kyra Alessandrini is a news writer at Girls United and a freelance journalist. Her work has appeared in publications such as Time, The Hollywood Reporter, InStyle, and Elle. Born in New York and raised in Paris, France, she is passionate about culture, street photography, and travel.
Photo Credit: PHOENIX, ARIZONA – DECEMBER 11: Bronny James #0 of the Sierra Canyon Trailblazers during the Hoophall West tournament against the Perry Pumas at Footprint Center on December 11, 2021 in Phoenix, Arizona. (Photo by Christian Petersen/Getty Images)