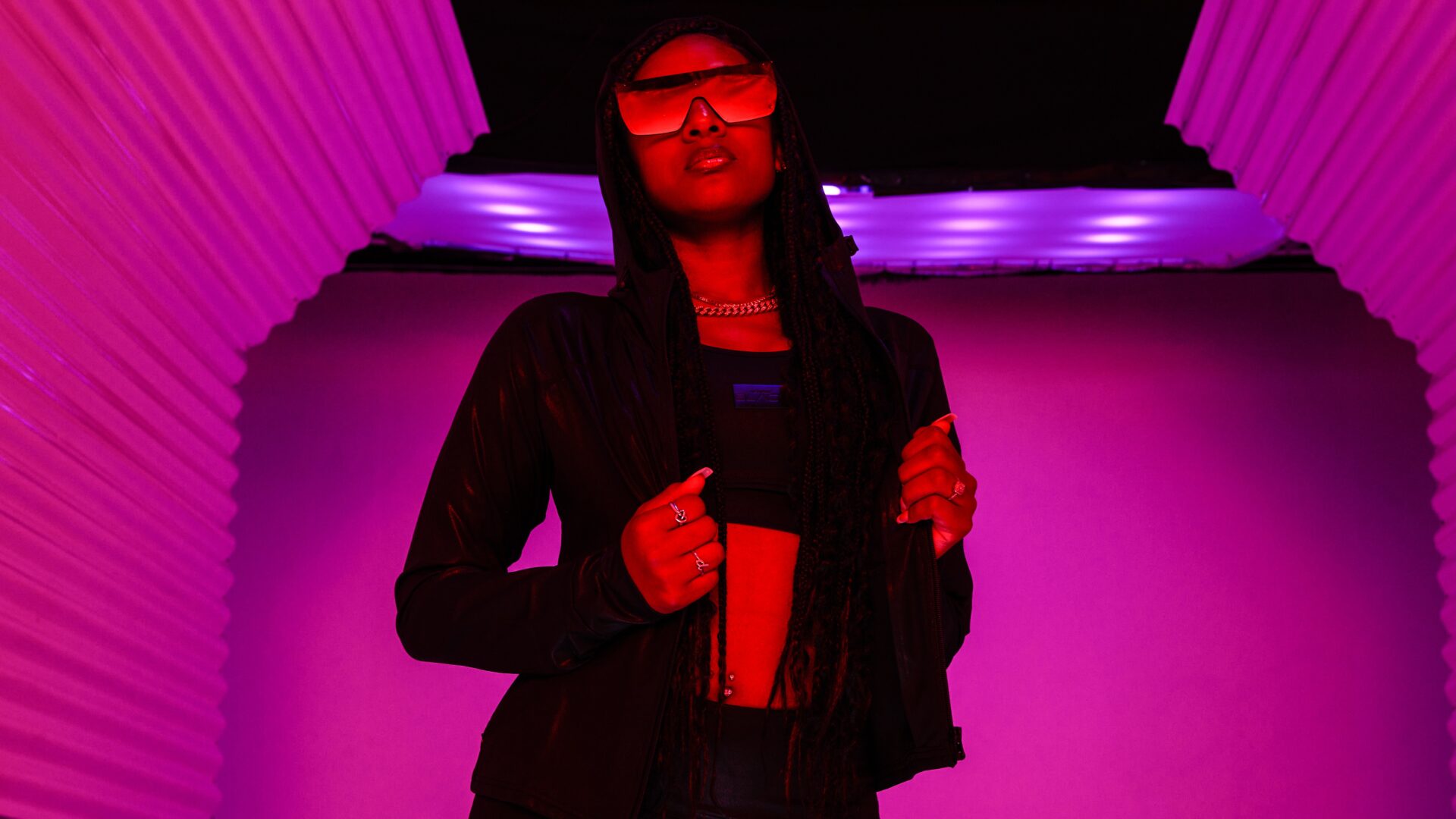 Sportswear Brand Actively Black Signs UNC Women's Basketball Star Deja Kelly For First-Ever NIL Deal
Kelly is officially the first athlete to sign to the brand.
We love to see Black women securing the bag and looking great while doing it, so that's why we're shouting three cheers for Deja Kelly. The University of North Carolina women's basketball star was chosen for the first-ever Name, Image and Likeness (NIL) deal for global sportswear brand Actively Black. As part of the one-year partnership, the 20-year-old basketball phenom was featured in their official campaign video in addition to the brand becoming the official sponsor of Kelly's Deja Kelly EmPOWERment Camp, a grassroots program founded to bring extracurricular workshops to Texas schools and teaching elementary-high school aged students basketball fundamentals.
"For too long, female athletes — and particularly Black female athletes — have been an afterthought in the sports community. At Actively Black, Black women are at the forefront of everything we do, so it was important that our first NIL athlete partnership was with a Black woman," says Lanny Smith, founder of Actively Black, in an official press statement sent to GU.
"Deja is an incredible talent with shared sensibilities rooted in empowering and reinvesting in Black communities. Actively Black represents the greatness in our DNA, and Deja is a perfect reflection of that. We couldn't have asked for a better partner as we move into this new chapter and we are humbled to be a part of her journey."
Ahead, check out Girls United's conversation with Kelly herself about how she got her start in basketball, the partnership with Actively Black, and how she takes care of her mental health off and on the court.
Girls United: When did you first become interested in basketball?
Deja Kelly: "I was introduced to basketball at 3 years old. My mom was a coach, so I grew up around the game. By age 9, I was obsessed and decided that I wanted to get serious about being great. At that time, my mom and I mapped out my goals – McDonald's All-American, State Championship, Jordan Brand All-American – and it was off to the races from there."
GU: How did the opportunity to partner with Actively Black come about?
Kelly: "The partnership was very organic. When they reached out to my agent about working together, I had already known the brand from social media and owned a few items myself. I always admired the mission of the company and I loved the high quality of the product. After meeting with them, I learned the company's founder is a fellow Texan and I actually played against his niece in hoops growing up. It was a really authentic connection."
GU: In your opinion, why is it important for young Black girls in sports to feel seen?
Kelly: "Throughout history, Black women have made countless contributions to the world of sports. In the field of play, but also behind the scenes in the business of sports. It's imperative that young Black girls know there is space for them in the industry and that they have proper representation – so that they know that they are able to reach and achieve their dreams."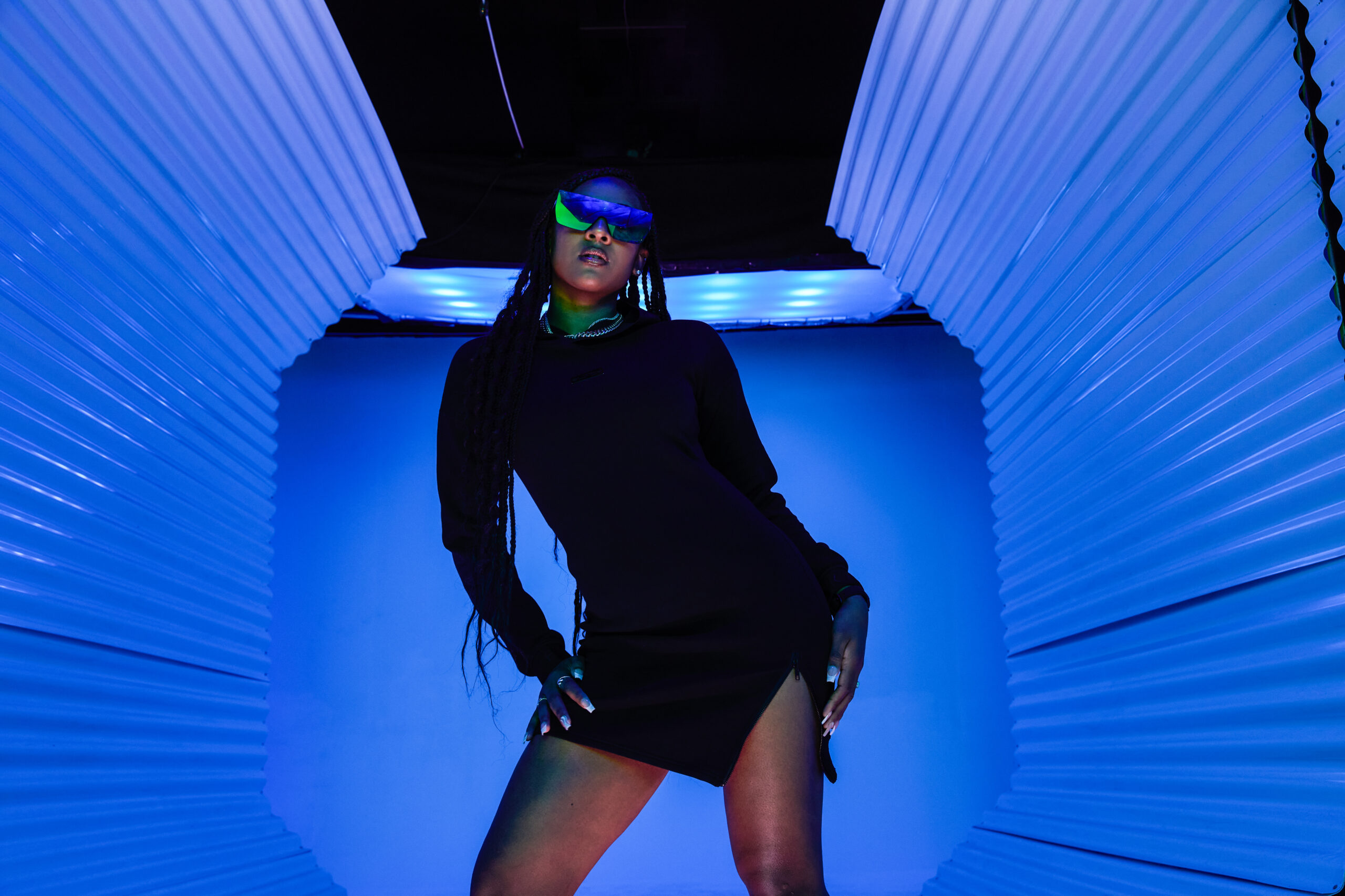 GU: Who are some of your major supporters that have been by your side, and who are some of your major inspirations?
Kelly: "My mother is my rock, for sure. I get my strength and confidence from her. My little brother and my dad are also huge supporters that I draw from daily. Ultimately, my [aspiration] is to be a role model for the next generation of young women, so they can see a version of themselves and know there is a pathway to achieve their dreams, no matter what they are."
GU: When you feel discouraged or you're feeling a bit down, what do you do to take care of your mental health?
Kelly: "My mental health is a huge priority for me. I find little ways to keep myself encouraged, but also lean on my family as an outlet. I like listening to my favorite albums (shoutout to Drake), taking myself on dinner dates, or pampering myself – little things like that. I always try to look to my spiritual strength to keep me focused on what is important."
GU: What are your thoughts on the current representation of female basketball players?
Kelly: "While we have a long way to go, I do think NIL is starting to reveal to the world the marketing firepower that female hoopers bring to the table. You're seeing a lot of brands launching their NIL campaigns by partnering with us and I don't think that is a coincidence. It's definitely our time."
About D'Shonda: Born and raised in Brooklyn, NY, D'Shonda Brown is the Associate Editor at Girls United. When she's not interviewing or writing, she enjoys running, dancing, buying sneakers, and binge-watching Lifetime movies.