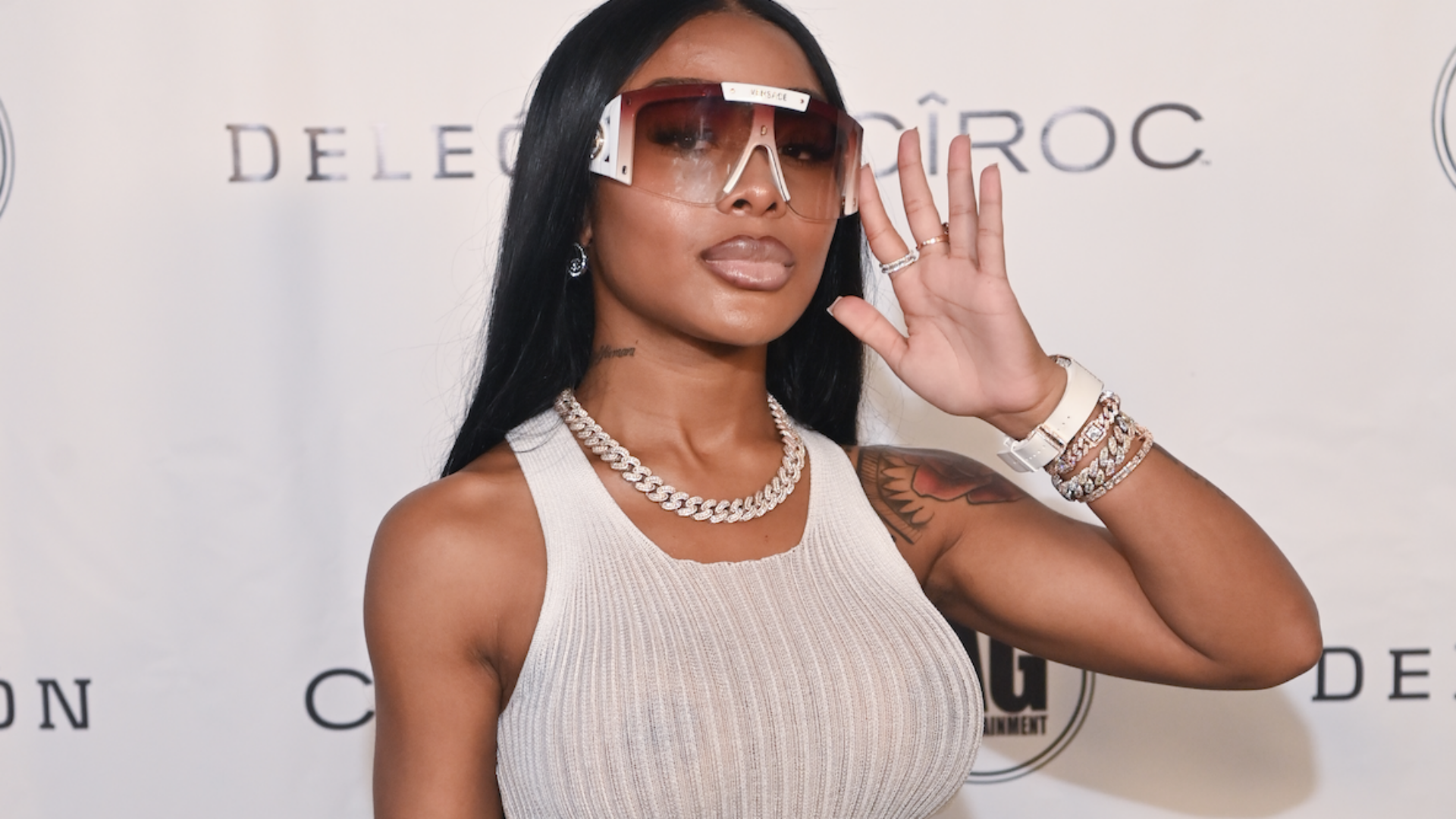 Jayda Cheaves Reveals How She Spent Valentine's Day
Our sis got balloons, roses, jewelry, and more for the special day.
Social media star Jayda Cheaves took to Instagram to shared how she celebrated Valentine's Day. "Valentines went like this," Cheaves captioned her post.
The 24-year-old influencer shared snapshots of her hugging a giant plush teddy bear, surrounded by rose petals and heart-shaped balloons. Her home was visibly transformed to celebrate the holiday with several balloons placed in the staircase and a giant heart made of red roses framing a door.
Cheaves also shared a picture of several Van Cleef & Arpels necklaces and bracelets but, he social media star did not share who she spent the holiday with.
Looking for a belated Valentine's Day gift? We've got you.
After her cute snapshots of her Valentine's Day, fans have started speculating she may have gotten back with her ex,Grammy-nominated rapper Lil Baby. Cheaves and Lil Baby share a 2-year-old son, Loyal Armani. In the past, Cheaves appeared in the rapper's music videos for his singles "Close Friends" and "Catch the Sun."
"Dominique never played bout you!!!" commented a fan under Cheaves' Instagram post. "WE knew it was coming," wrote another.
Cheaves and rapper Lil Baby have been in an on and off relationship. Fans have long speculated on their relationship status and whether the couple have gotten back together before. In a 2020 interview with The Morning Hustle Lil Baby addressed his relationship with Jayda by saying, "She my son mama, so it ain't no way we cannot be together. Even if we not in a relationship like boyfriend and girlfriend type s**t, we got a relationship because we got a kid. We got a small kid so we gotta kick it no matter what."
Whether Cheaves has gotten back with Lil Baby this Valentine's Day, we wish them the best together or separately.
Check out all of the photos from the special day below.