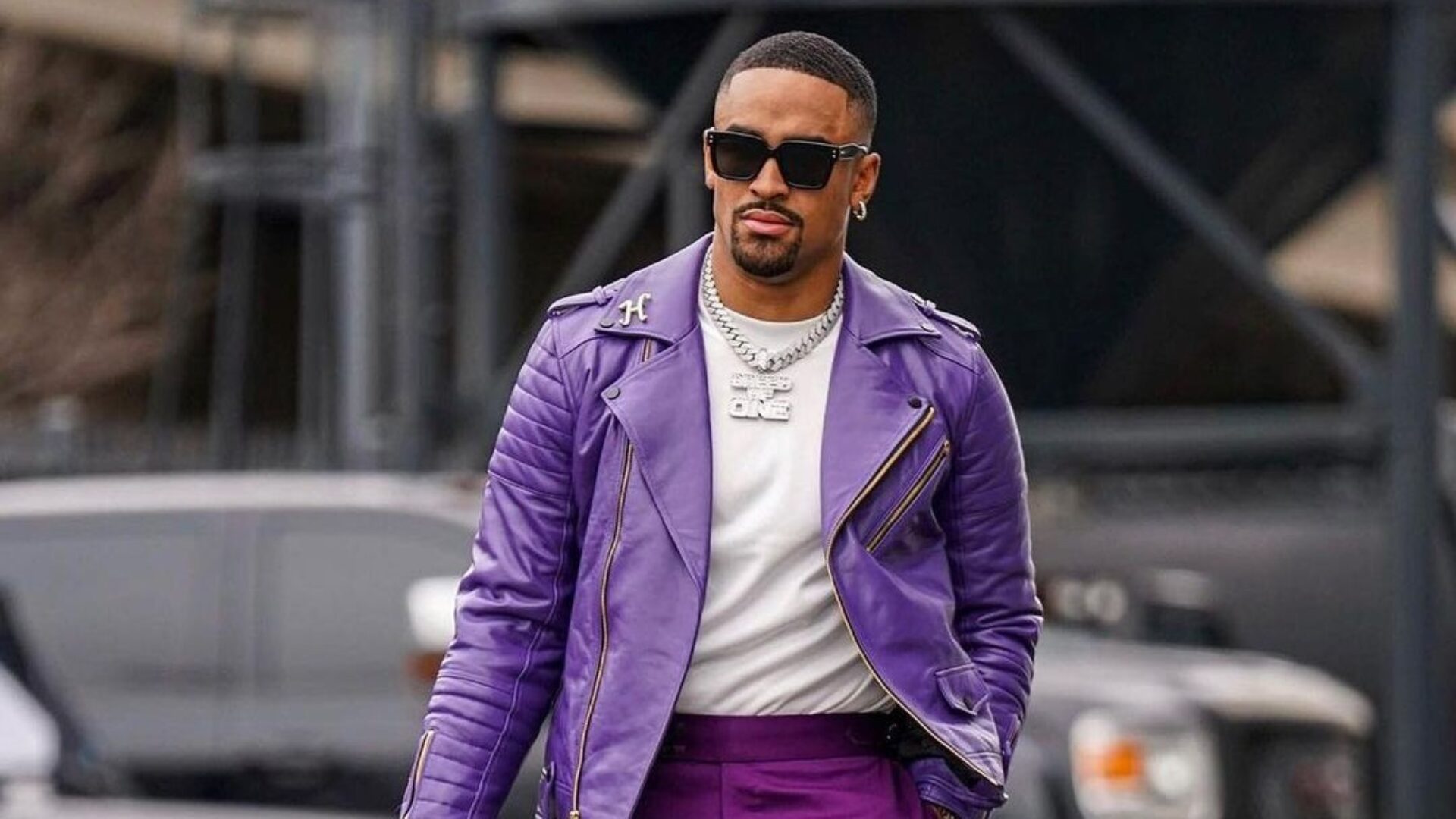 Essence Men's Issue Star Jalen Hurts Best Style Moments
Find the Philadelphia Eagles star where football and fashion meet.
Jalen Hurts is having a stellar year, from representing the Philadelphia Eagles in the Super Bowl to becoming a fashion-forward football star at only 24 years old.
The Houston native has had an impactful season with a passer rating of 101.5 with 3,701 yards, 22 touchdowns, and six interceptions in 15 games between the 2022 and 2023 seasons.
Though the surge of Jalen Hurts grew overnight, the quarterback always believed this would be the end goal. "I always knew what I'd be," he told ESSENCE. "As a kid, I always knew. I never knew how to get there but always knew what I wanted."
As he navigates fame and celebrity status, he holds onto the mystique that keeps the public wanting to know more.
"Jalen gives you so little in public," said his agent Nicole Lynn. "Even when you're talking to him … you want more. You don't know him. He's not intentionally secretive but naturally has this elusiveness. I need to know… I need more. That's Beyoncé. It makes you want to know them. It makes you want to root for them. Jalen's got the Kobe obsessive work ethic. Shooting for greatness. And never satisfied."
As he graces the cover of the ESSENCE Men's Issue, we've decided to break down some of his best looks from the classic purple reign moment to an all-denim fit paying homage to his Texas roots.
Read "Stop Trying To Humble Black Women In Sports
Read "Get To Know These Playmakers For National Student-Athlete Day"