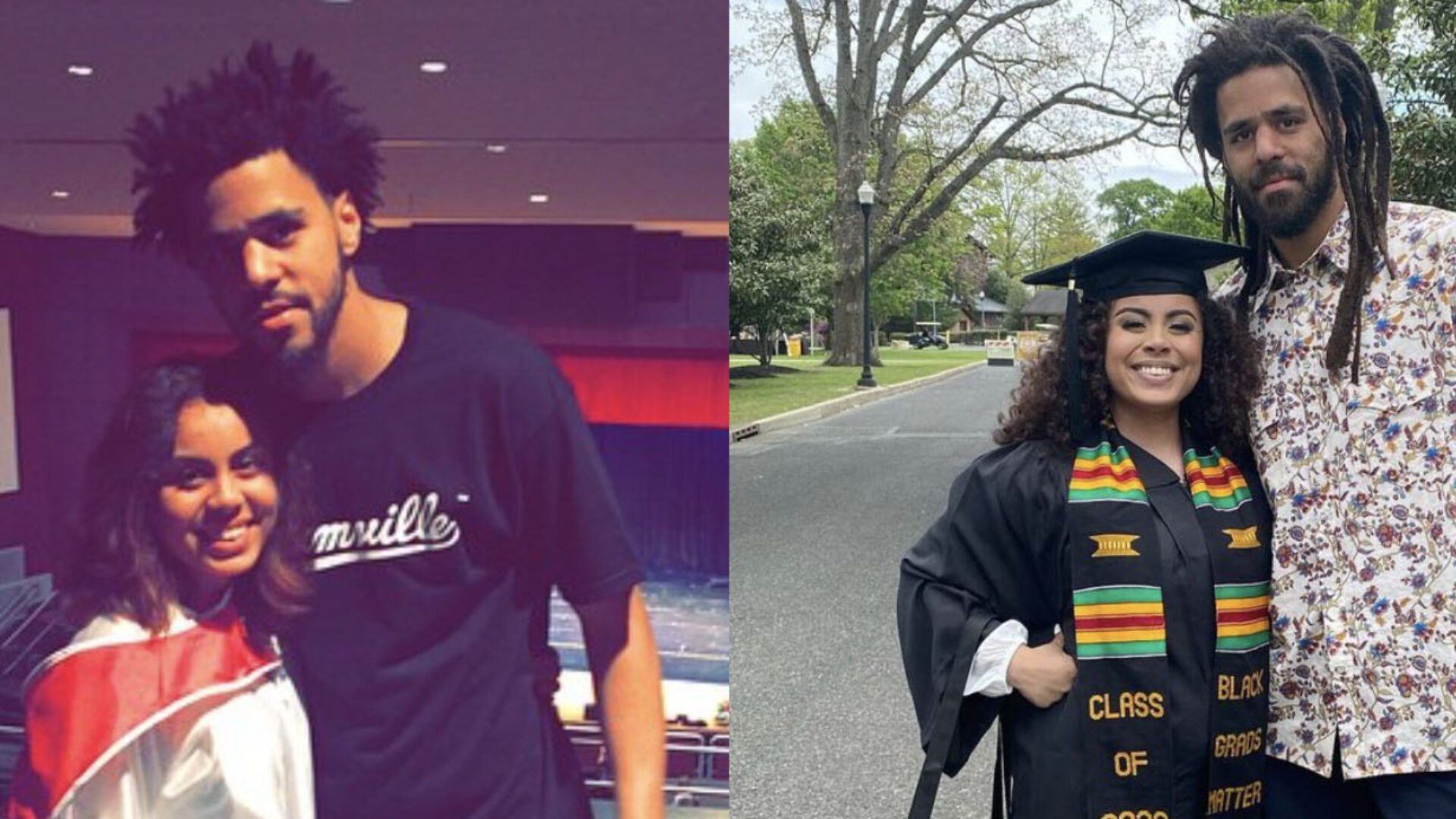 J. Cole Promised To Attend A Student's High School Graduation If She Was Accepted To A 4-Year University. He Came To Her College Graduation, Too.
Congratulations, Cierrra!
In 2013, longtime fan Cierra Bosarge-Fussell gave a letter to J. Cole asking him to attend her high school graduation. He replied to her on Twitter, confirming his attendance if she was accepted into a four year university. This past weekend, the rapper attended her college graduation as well.
Bosarge-Fussell completed her undergraduate degree in journalism with a minor in Africana studies and Arabic. She graduated from Glassboro, New Jersey's Rowan University.
The woman's graduation cap was also a tribute to J. Cole's third album, 2014 Forest Hills Drive.
In her handwritten note, she detailed her life and shared why J. Cole's attendance would mean so much. "In the letter it says all I went through," Bosarge explained to Complex in 2015. "With being adopted, my parents being hooked on drugs, in and out of prison. At the time both parents were in prison so I asked him could he come to my graduation since they can't."
The two kept in touch in the years since their initial meeting. They have photos together from 2018 and two videos from 2021. They also have a tweet exchange from 2014, where Bosarge-Fussell asks if the rapper "likes [her] grades." His response? "Very much. Keep going."
In her interview with Complex, Bosarge-Fusell expressed her gratitude for the rhymer's support.
"That man has done so much for me," she said. "He planned his tour around my day. I could never thank him enough. He's God's gift. Every night I prayed for this day and it really came. I did it. He told us all his struggles through music and I seen how far he made it. Now it's my turn. I gotta keep making Cole proud."
Congratulations, Cierra!
Read our interview with Omoye Lynn, Common's daughter who recently graduated from law school!