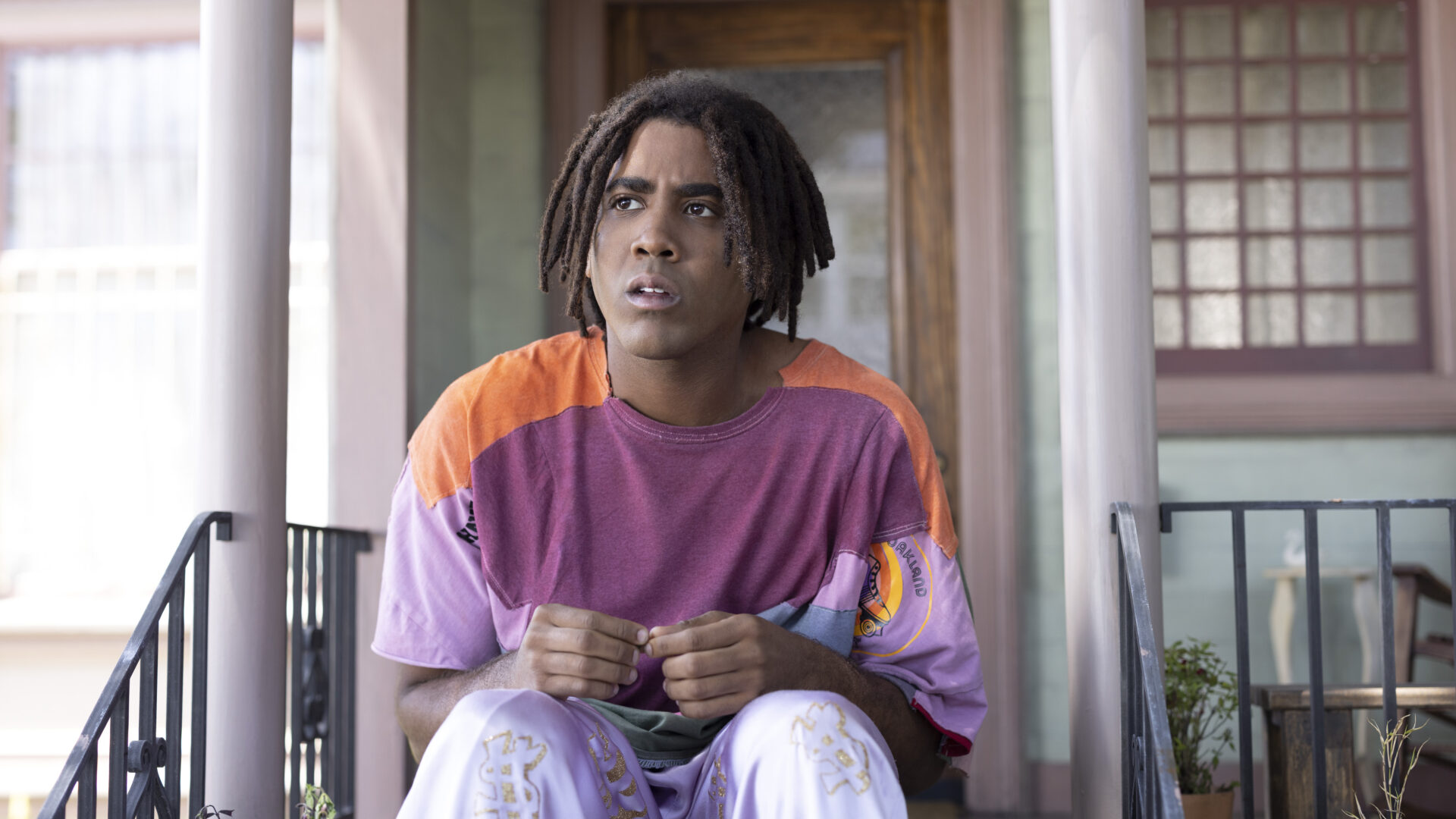 'I'm A Virgo' Focuses On Friendship And Futurism For Gen Z
We spoke with the cast about the hidden themes of the new Prime Video series
As we dive into the mind of Boots Riley, we enter the universe of I'm A Virgo, a darkly comedic coming-of-age story about Cootie (played by Jharrel Jerome), a 13-foot-tall young Black man in Oakland, California. Having grown up hidden away, passing the time on a diet of comic books and TV shows, he escapes to experience the beauty and contradictions of the real world.
"What was crazy about playing Cootie was that there were almost two parts of my brain constantly working; there was one part of my brain that was focused on the nuances of who he was: an innocent spirit who's very new to life but feels intelligent, and well-read," Jerome told GU. "On the other side, it was the technical work, which was shooting for a perspective, and that alone was like doing mental gymnastics, having to piece all things together all at once."
The gang on this adventure includes Brett Gray, Kara Young, Allius Barnes, Olivia Washington, Mike Epps, and Carmen Ejogo, who serve as Cootie's support system and endure several life-altering events that allow viewers to question specific societal standards.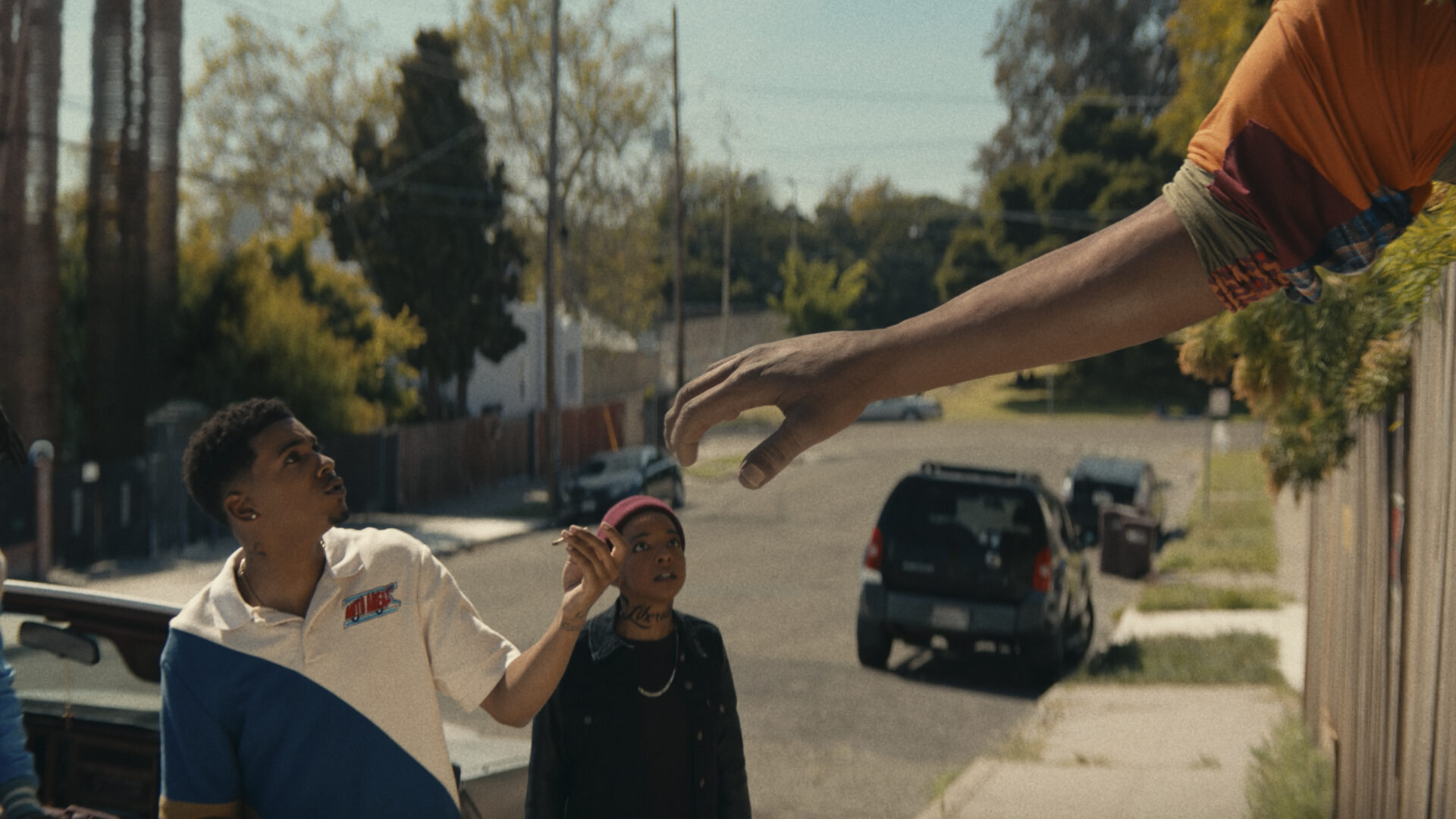 Through the show, we see Cootie finally step into his own (literally and figuratively) as he stops hiding who he is due to the tall frame and stature his parents wanted to protect him from for most of his teenage years. For the cast, it helped them step deeper into the mind frame of why Boots Riley wanted to tell the story that focuses on friendship, good vs evil and even an in-depth perspective of being a Virgo.
"I spent less time focusing on the Virgo in him and more time focusing on the inner child in him, and I think naturally, that ended up presenting Virgo traits, which is kind of crazy," Jerome said.
As Gen Z'ers get older, it's easier to be vocal and explore the concept of what it means to fight for your beliefs against a capitalistic system, which is what the cast is focusing on.
"I hope that viewers can see the mirror that this show is for reality right now," Brett Gray told GU. "I hope that they can draw from the fictitious actions of the show and bring it into the reality of what's happening in our communities right now."
Read 'Catch These TV Shows And Movies On Your Screen In June'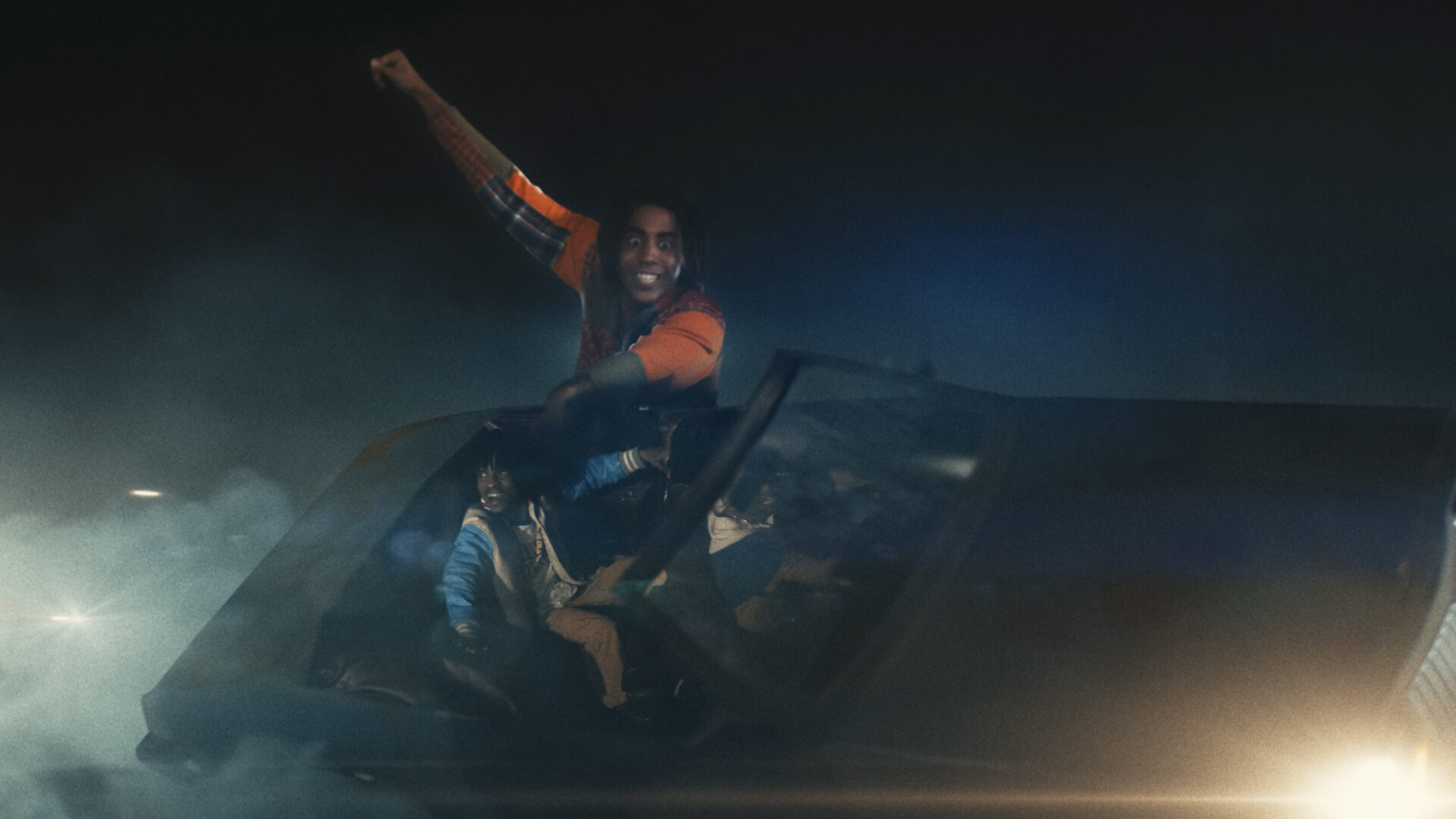 Through the show, we see Cootie make new relationships, both platonic and romantic, showcasing how friendships can symbolize different things throughout your coming-of-age years. "[I'm A Virgo] felt like a safe space, and it was a very patient environment," Allius Barnes said. "The show is bringing out these already ever-present qualities in people."
The project serves as a mythical odyssey that questions the world's purpose through tough conversations that challenge certain norms placed upon us. "It was an exciting challenge to play, not just a device in someone else's journey, but to feel your own journey, tell your story and see your ideas being validated in the making of this process," Olivia Washington told GU.
Read ''Swarm' Tells A Story Beyond Stan Culture'
Overall I'm A Virgo stirs up the right discussions that are needed regarding the next generation's work as a group that is not afraid to go against the grain and challenge the certain standards forced upon us in inner cities and neighborhoods.
"The show definitely brings up a conversation that doesn't often happen, which is the conversation of capitalism," Jerome said. "I think we understand it, and we know what it is, but we don't really know how deep it runs and how deep it goes. You realize all these stories are stories that fall under the umbrella of the oppression of capitalism; whether it be drugs, incarceration, or gang violence, it all falls under this umbrella of the system that we are all set up in."
I'm A Virgo premieres on Prime Video on June 23, 2023, with seven episodes and viewers can expect to go on a futuristic journey between a 13 foot tall boy and his tight-knit community of friends and family.
About Kenyatta: Clark Atlanta University and Medill School alumna Kenyatta Victoria is the Girls United writer covering everything from news, pop culture, lifestyle, and investigative stories. When not reporting, she's diving deep into her curated playlists or binging her favorite comfort shows.