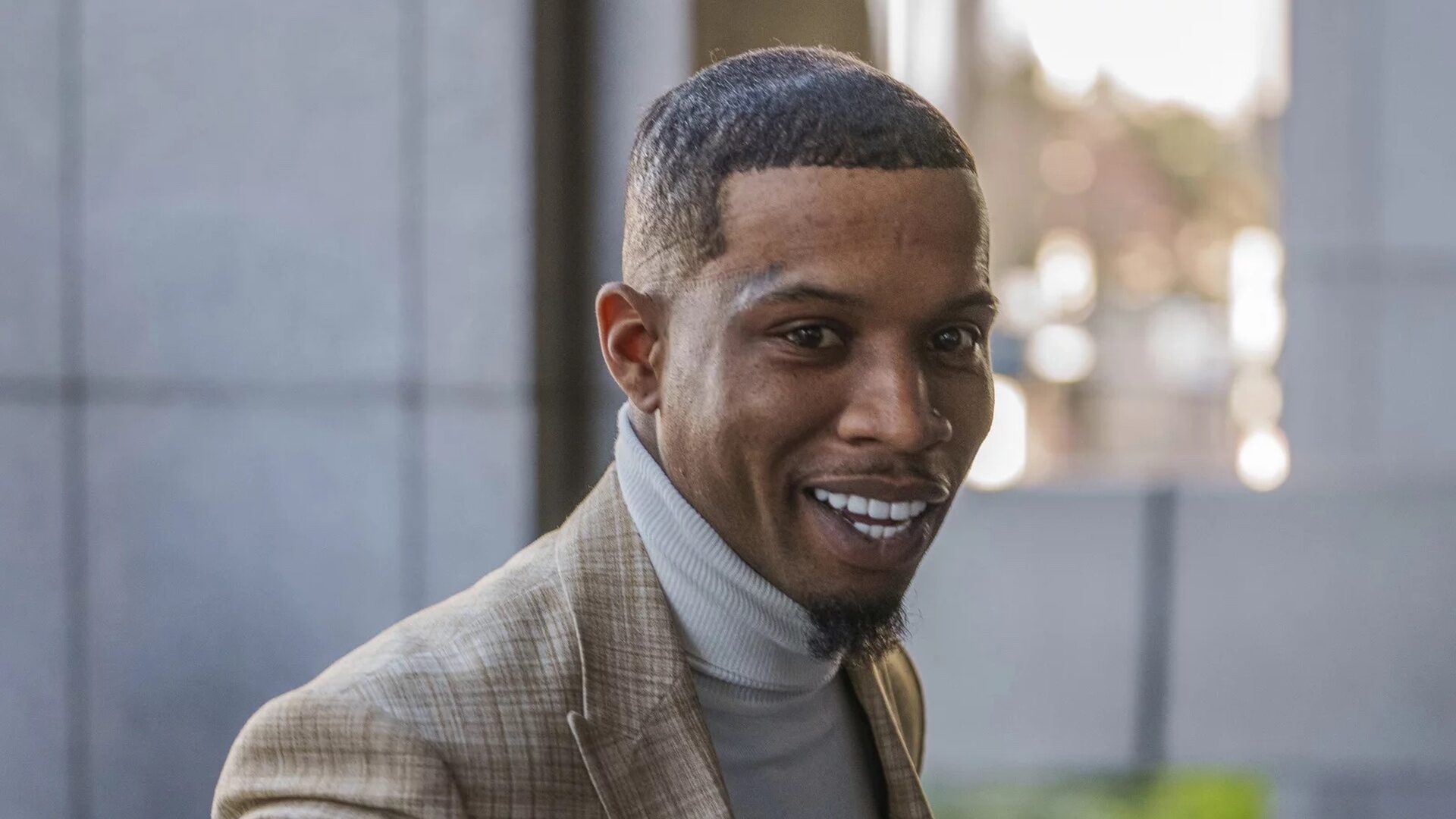 For Hip-Hop 50 Let's Continue To Hold Rappers Accountable
The next generation deserve to feel safe in the hip-hop community
Tory Lanez has been sentenced to 10 years in prison for the 2020 shooting of Megan Thee Stallion. After a nine-day trial, a jury reached a unanimous verdict on December 23, 2022, that the "Luv" rapper was guilty.
Throughout the trial, we watched several internet critics and trolls do everything possible to silence Megan's voice and discredit her abuse. Still, it didn't stop at strangers harassing the "Anxiety" rapper, but other industry figures also shared their opinions.
According to Associated Press, Lanez received several letters of support before sentencing, including rapper Iggy Azalea, who requested the judge to give a sentence that was "transformative, not life-destroying."
"I am not in support of throwing away anyone's life if we can give reasonable punishments that are rehabilitative instead. I support prison reform. Period," she commented on Twitter.
Though many negatives come with the prison system, we watched hip-hop figures make constant excuses for why Tory Lanez doesn't deserve a 10-year sentence. As we gear up to celebrate the 50th birthday of hip-hop, it's time to disarm the misogynoir and hold who people deem as the tastemakers and gatekeepers accountable.
"I don't want to call myself a victim," Megan Thee Stallion told ELLE. "As I reflect on the past three years, I view myself as a survivor because I have truly survived the unimaginable."
Read 'Dear Megan Thee Stallion, It'll Always Be 'Real Hot Girl Sh-t'
She's right. Not only did she survive the physical harm, but she also survived the smear campaign created by fellow rappers and industry professionals that wanted to silence her story. Unfortunately, for those who grew up loving a genre built off storytelling, this situation revealed the lack of accountability internally and externally in the hip-hop community.
From 50 Cent apologizing publicly for calling Megan a liar to Drake seemingly inserting himself through the song "Circo Loco." "This b-tch lie 'bout getting shots / But she still a stallion," Drake rapped. "She don't even get the joke / But she still smiling."
For the past few years, Megan had to publicly defend herself for a situation she initially wanted to keep private. "Since when tf is it cool to joke abt women getting shot !" she tweeted. "You n-ggas, especially RAP N-GGAS ARE LAME! Ready to boycott bout shoes and clothes but dog pile on a Black woman when she says one of y'all homeboys abused her."
Though Megan hoped to deal with such a traumatizing matter behind closed doors, it gave society a front-row seat at the vile misogyny and sexism Black women endure in the workplace.
According to the National Coalition Against Domestic Violence, 31.8% of Black women have experienced one or more intimate partner violence-related impacts: fear, concern for safety, and post-traumatic stress disorder symptoms and injury.
"I started falling into a depression," Megan told ELLE. "There would be times that I'd literally be backstage or in my hotel, crying my eyes out, and then I'd have to pull Megan Pete together and be Megan Thee Stallion."
Read 'Misogynoir Did Tory Lanez' Dirty Work During His Trial'
Imagine having to continue to pour yourself into a community you thought you loved, but in reality, that same community banded together to amplify the voice of your abuser. From hip-hop commentators to artists, we watched people give Tory Lanez a platform and space to bash Megan and leave her unprotected.
The Houston raptress did not attend court for Tory Lanez's sentencing but shared a statement about her mental health. "Since I was viciously shot by the defendant, I have not experienced a single day of peace," Megan said in a statement read by Los Angeles County Deputy District Attorney Kathy Ta. "Slowly but surely, I'm healing and coming back, but I will never be the same."
Although this situation revealed society's disdain for those who speak about their trauma and abuse, it gave us a glimpse into the world of being a Black woman in hip-hop. We need to show more empathy toward these girls who endure daily from men who want to use their power to silence their stories. Let this sentencing serve as the beginning of holding hip-hop accountable so we can shift the narrative of the next 50 years.
About Kenyatta: Clark Atlanta University and Medill School alumna Kenyatta Victoria is the Girls United writer covering everything from news, pop culture, lifestyle, and investigative stories. When not reporting, she's diving deep into her curated playlists or binging her favorite comfort shows.