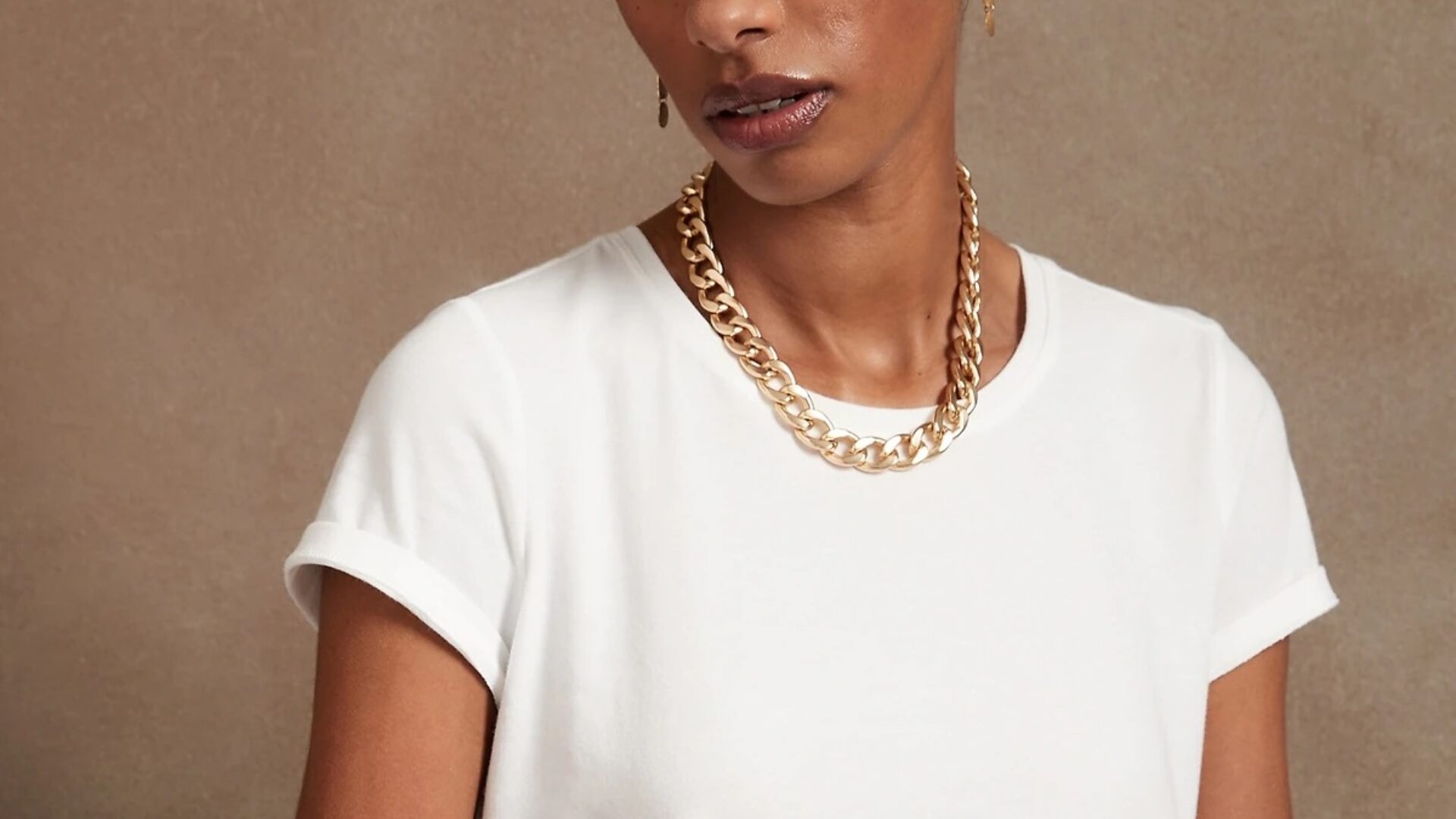 Here Are 10 Places To Shop For The Perfect White T-Shirt
We've got you covered with a variety of staple shirt
Even if you don't consider yourself one of the fashion girlies, you cannot deny the necessity of a white T-shirt in your wardrobe.
While it seems pretty easy to buy a white tee shirt, there's more that entails when shopping for the perfect top. Minor things like the shape, neckline, texture and cut fall differently on each body type and generally look better and cleaner than your average Hanes white tee.
Given the garment's simplicity and neutrality, you can pair it with almost anything, making it a staple and essential in your wardrobe. This should be a good quality piece of clothing you can dress down with a pair of leggings or up with a high-waisted skirt and tuck the top in.
Read 'The Latest TikTok Hack To Fitting Jeans Without Trying Them On'
Though you often hear people searching for the perfect denim, the perfect white tee is just as important. Believe it or not, you'll wear a white tee shirt more than the same pair of denim.
While searching for the perfect white tee, I realized that this is something I should've always had in my wardrobe. Once I had it, I started wearing it all the time and even buying multiple.
When in search of your perfect white tee, you must be able to go for either durability or the ideal price, depending on what is more important to you. Durability always trumps price points because you can wear it for years, rather than buying a new white shirt every year and spending the exact amount you would've to buy the quality shirt.
Below shop 10 white tee shirts that are the perfect addition to your basics:
This raw-edged T-shirt has a round neck and short sleeves. Also super lightweight providing you breathability throughout the summer.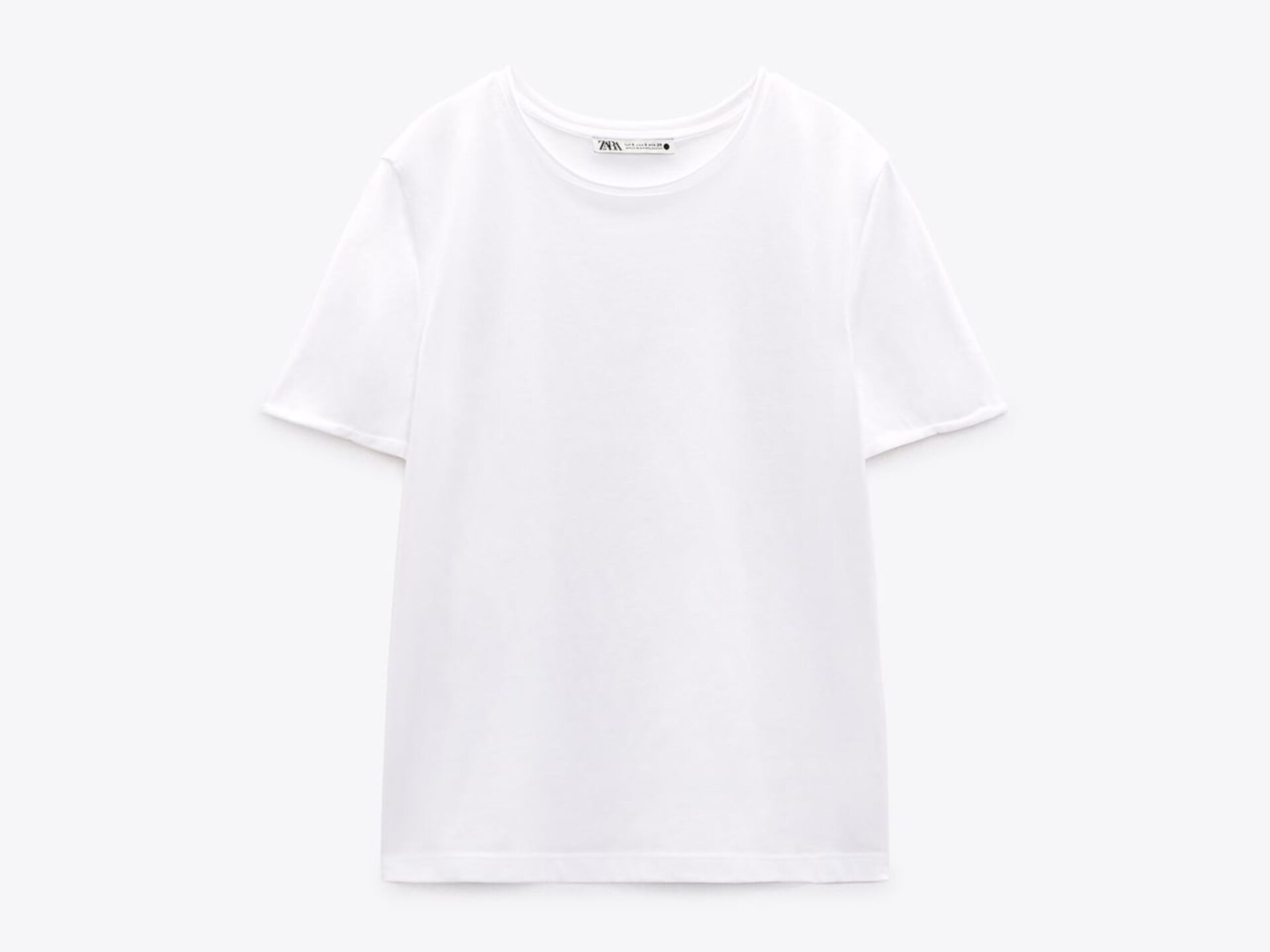 For a more polished look, this t-shirt has folded sleeves with a full-length finish. Also, a thicker fabric allows the shirt to appear more opaque.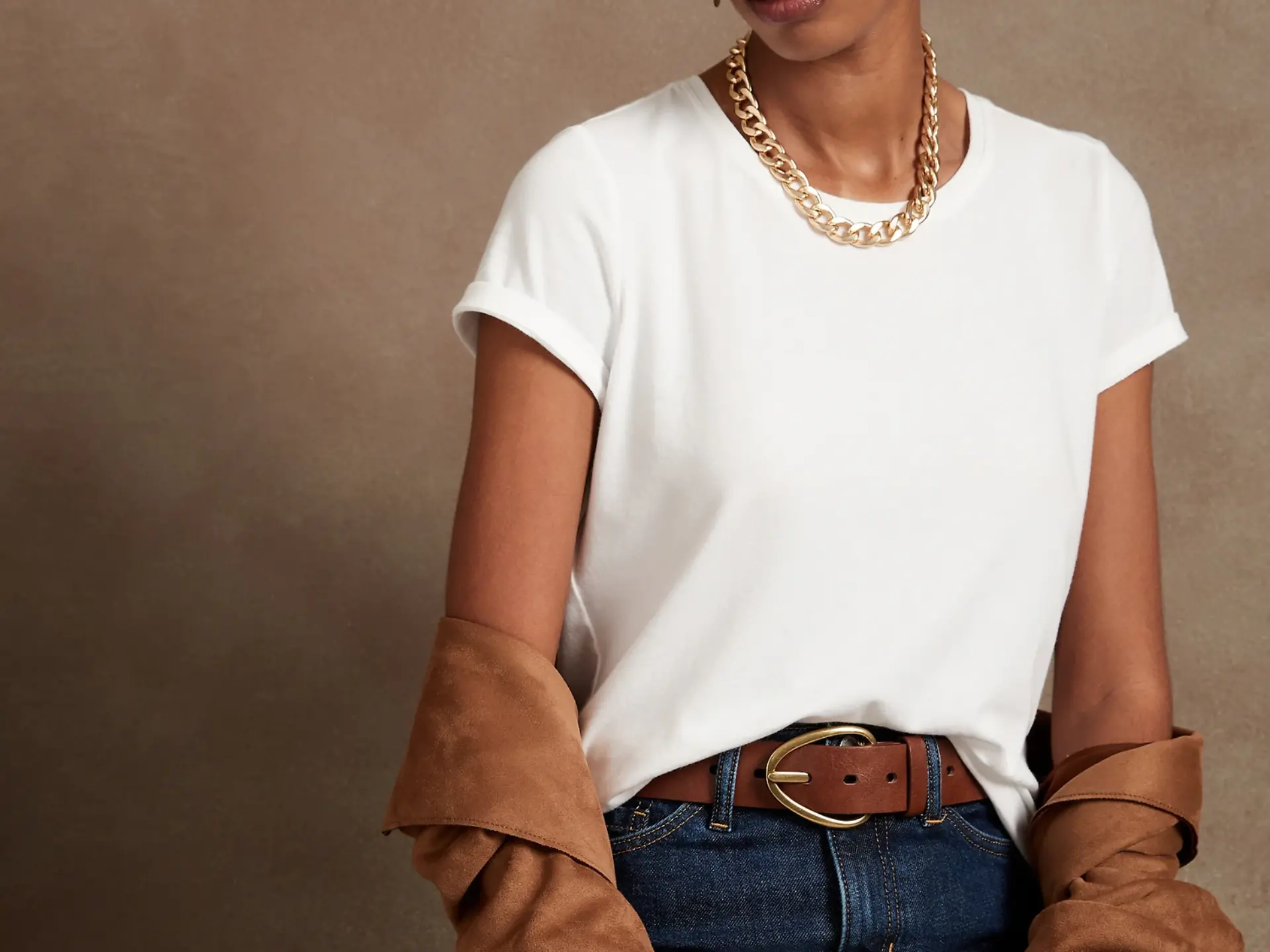 With a very relaxed fit and shape this t-shirt looks like you may have pulled it out of your boyfriend's closet. Also has a longer sleeve providing a more gender-neutral look.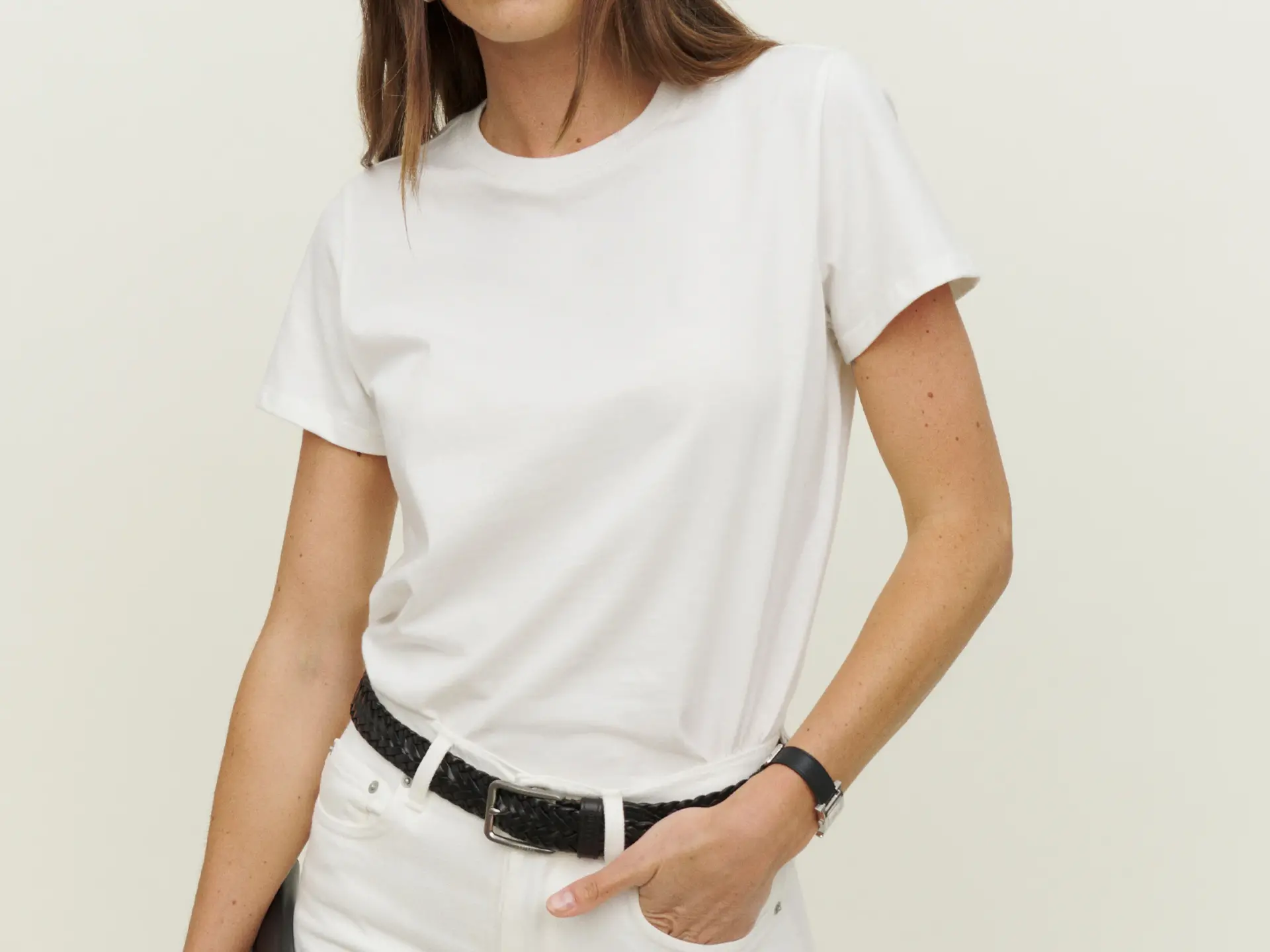 A mid-weight t-shirt providing quality and breathability. With a more relaxed fit and a shorter sleeve perfect for a casual summer day.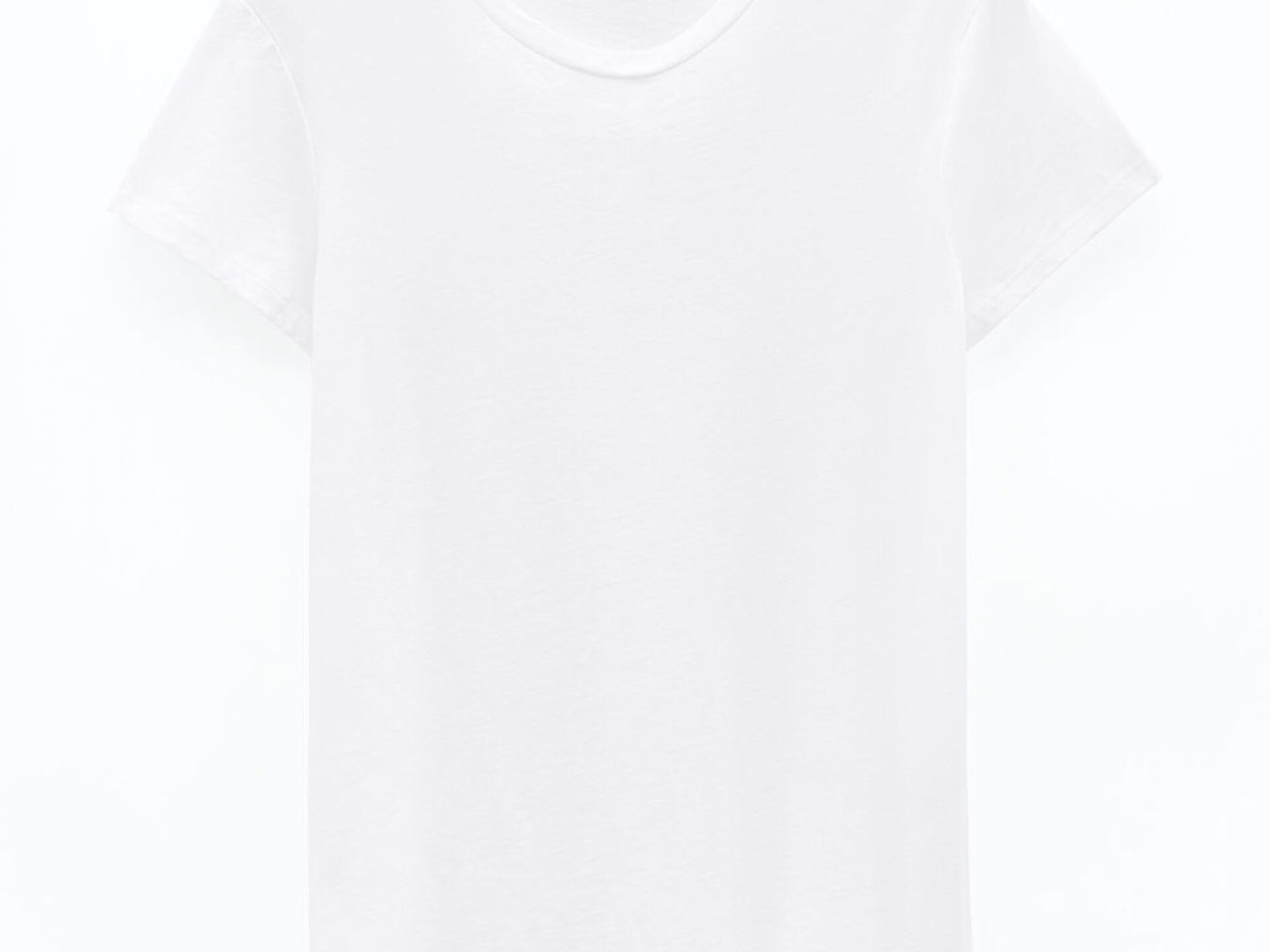 An oversized crew neck shirt with a quality finish. Providing a great base for an oversized outfit or a layering one.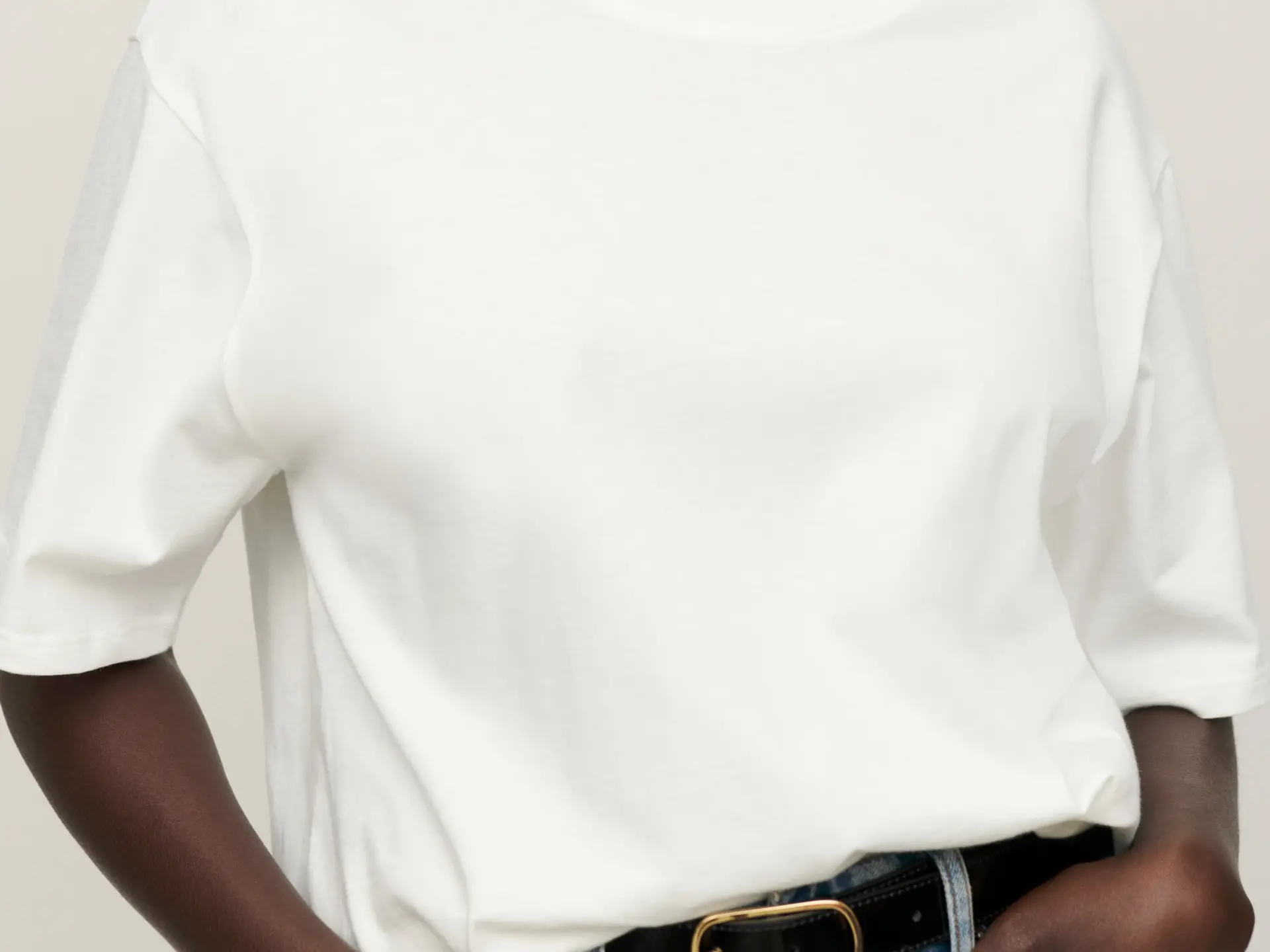 This white tee has a more fitted option almost giving a baby tee illusion. With the hem stopping just at the waistband and super short sleeves this option is perfect for summer.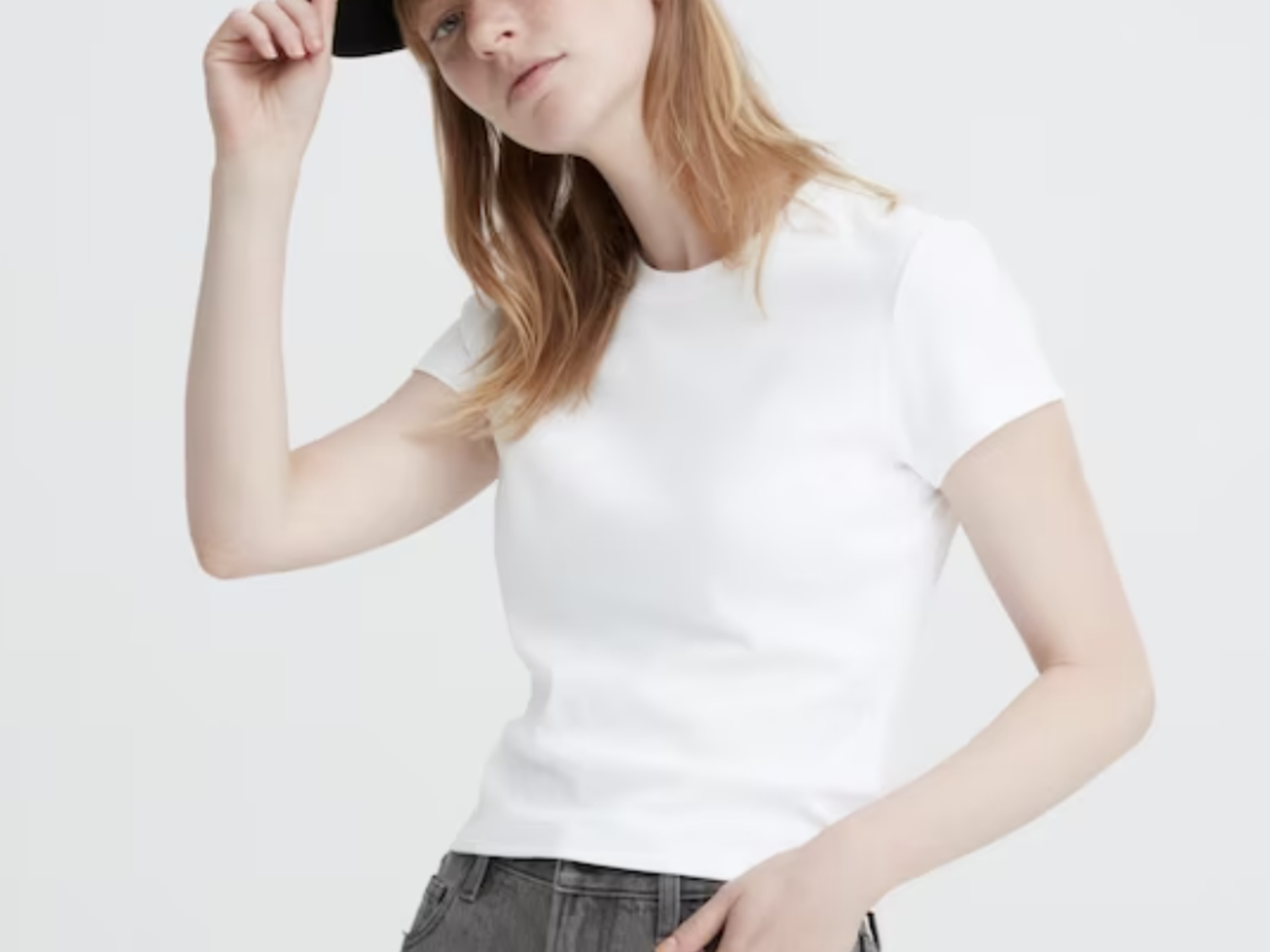 The only selection with a round hem at the bottom of the t-shirt paired with the light and airiness of the shirt adds a vintage feel.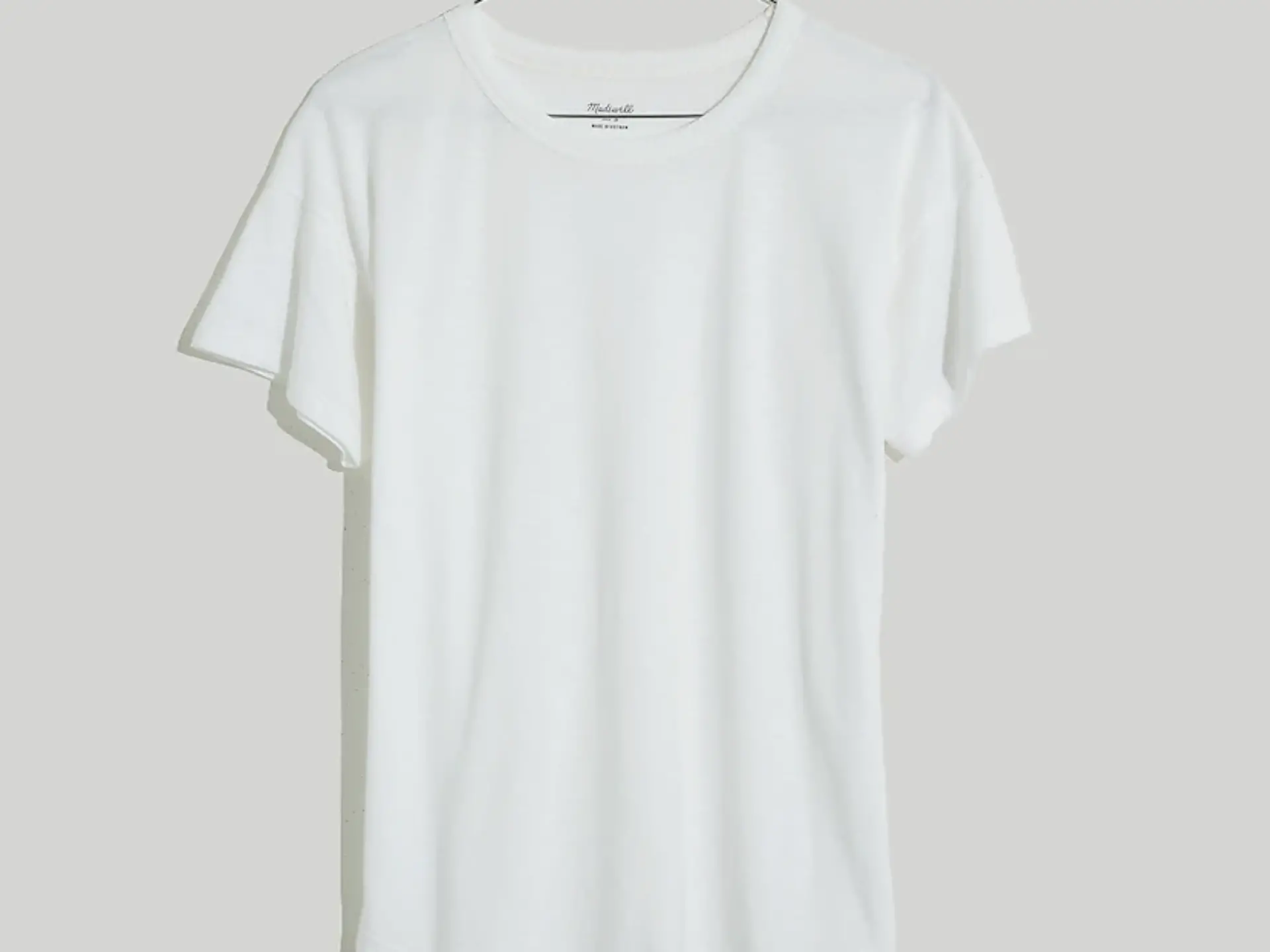 With this super soft fabric and relaxed fit, this is the perfect t-shirt to lounge in and provide an everyday type of wear.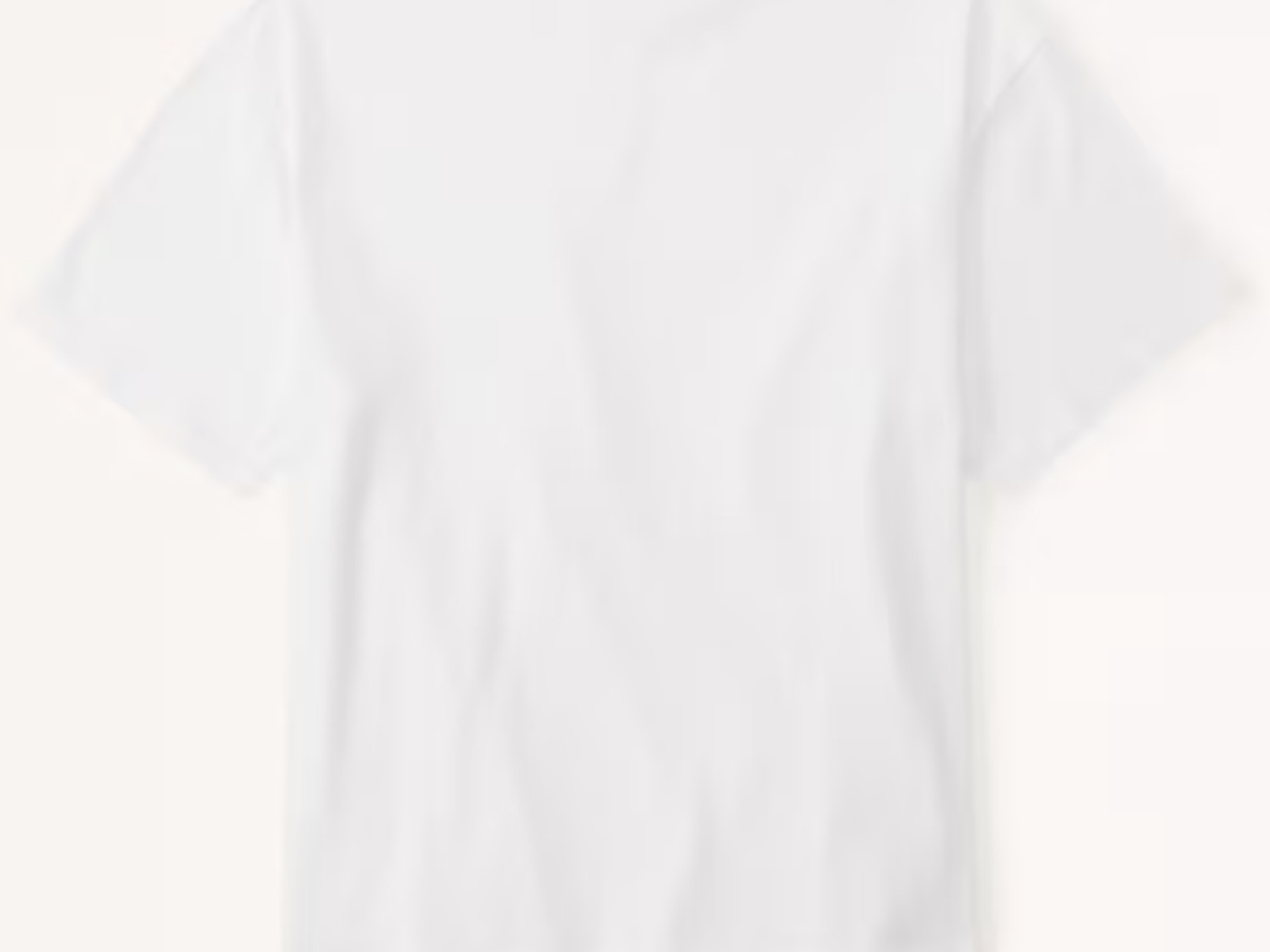 This option is slightly different from your classic white tee, it has a body-sculpting finish with a super soft fabric.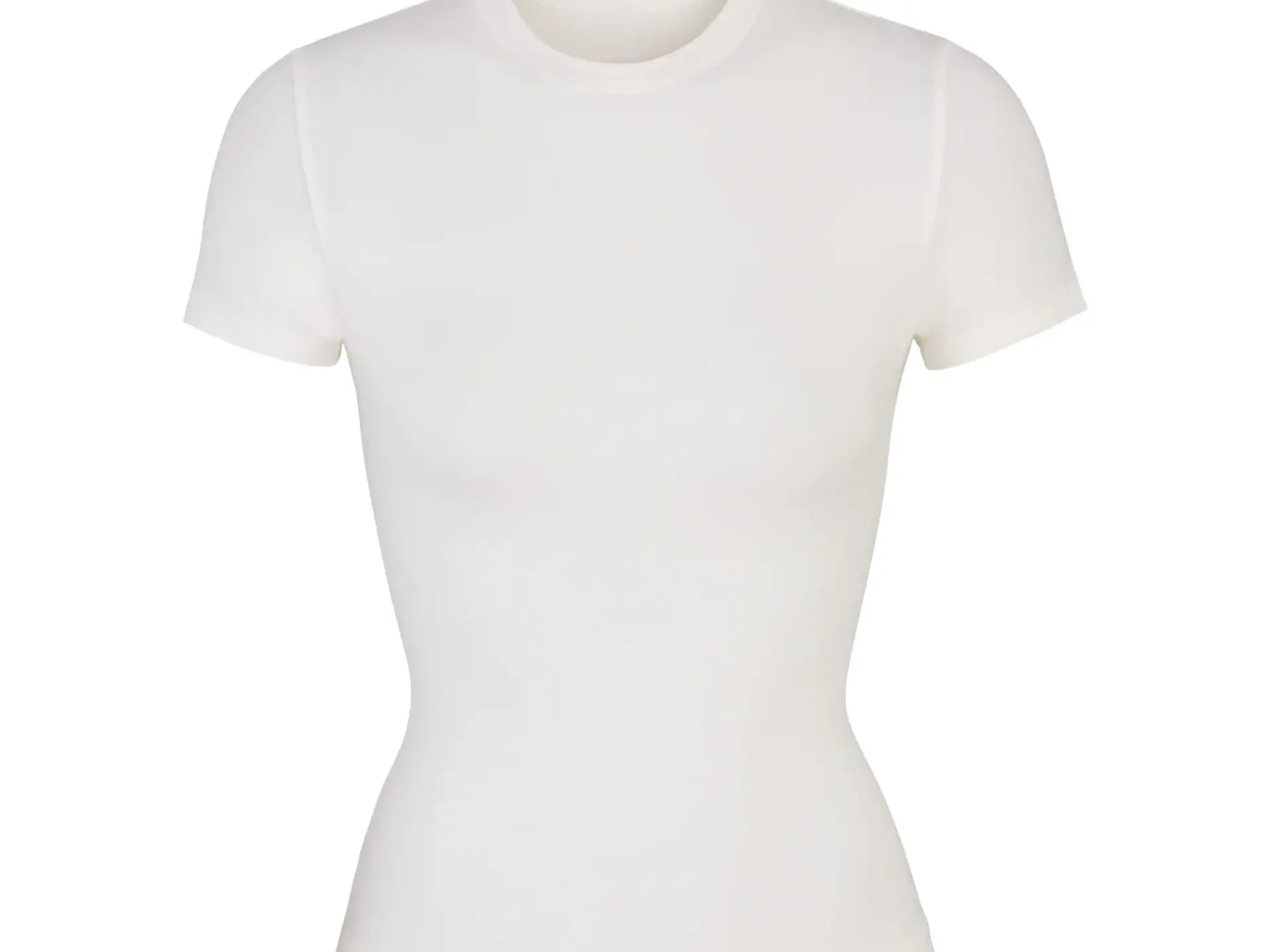 A classic crewneck with short sleeves and a long hemline, a very versatile piece for your closet.