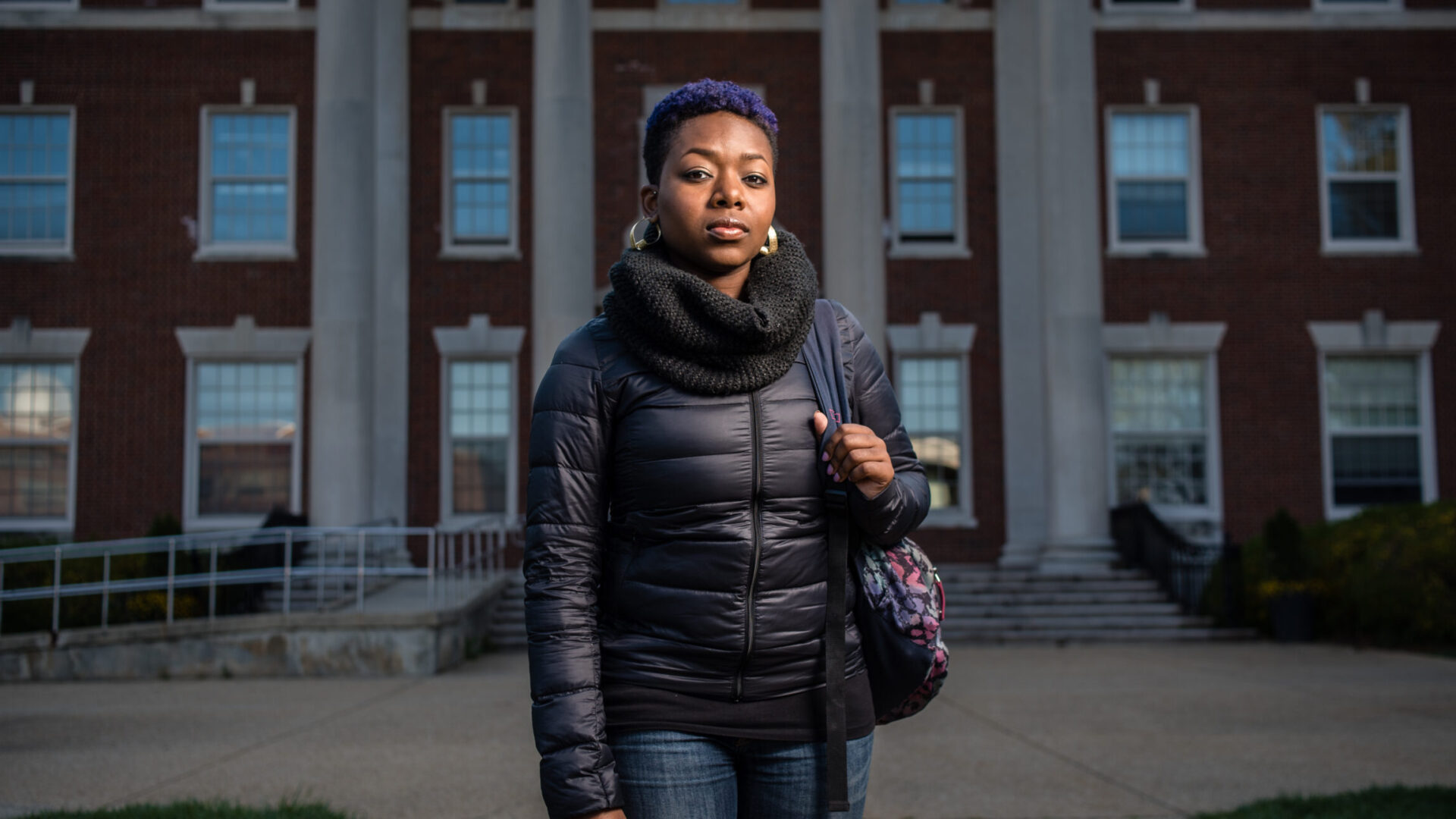 Some HBCU Upperclassmen Are Facing Homelessness As New Academic Year Approaches
In 2021, HBCUs experienced an uptick in applications and enrollment. Undercutting this news is an upperclassman housing crisis.
Texas Southern University junior, TB, was a resident at her university's newly-bought residence hall, Urban Academic Village. Despite being the 2021-2022 Miss Urban Village, she was not able to secure an on-campus housing spot for the upcoming academic year. "As upperclassmen, we're already struggling with buying books, access codes and transportation," the film major tells ESSENCE GU. "It's hard finding and affording housing."
She says the administration told her the decision was made to give incoming freshman housing priority. "I don't have that luxury [to be able to] afford $2,000 apartments," she reveals. Her plight reflects the prevalence of housing insecurity across historically Black colleges and universities (HBCUs).
In 2021, HBCUs experienced significant growth in applicants. Schools such as Spelman College and North Carolina A&T University not only saw a rise in applications, but enrollment as well. The spike could be attributed in-part to the success of well-known HBCU graduates like Madam Vice President Kamala Harris (Howard University), Pinky Cole (Clark Atlanta University) and rap star Megan Thee Stallion (Texas Southern University). Yet, despite the positive press the schools receive, many of its upperclassmen are struggling to find housing.
Howard University and Spelman College were among the schools recently under scrutiny for housing. In the fall of 2021, Howard University students organized a sit-in to protest mold, rodents and flooding amongst their dorms. The following spring, Spelman students formed a similar protest about limited housing. A Spelman College spokesperson later reached out to CBS46 News saying the college experienced a technical difficulty with the site loading, resulting in some students not being able to select housing.
Robert "Drew" Hudson is a junior at Howard University. Like TB, he has struggled to find housing in the gentrified city of Washington D.C. According to the Washington Post, the median rent for a one bedroom apartment in D.C. is $2,000. In 2020, rent was down 10.2%. However, last year rent increased by 19%.
These rates are creating additional stress for families who are already experiencing financial strain. In 2021, Hudson's family's finances took a blow as a result of Hurricane Ida. To help his family as they continue to recover, the junior plans on finding a job. This will undoubtedly further stretch his own resources. Hudson is calling for Howard to use its funding to take care of the housing issue so he can learn and live.
"Give us more scholarships and funding so we can [find off-campus housing]," he says.
Last fall, US News reported over 70% of HBCU students are Pell-Grant eligible, meaning the majority of HBCU students are in significant need of financial assistance. In addition to rising tuition rates, already-floundering students will have to pay rent, the costs of which are increasing as well. According to CNN, the price of housing increased by twenty-one percent in 2021 and the surge is expected to continue with a possible recession on the horizon.
Students are enraged and aren't keeping the issues exclusive to group chats and fleeting chatter. Howard University began the 2021-2022 academic year with the aforementioned record-breaking protest regarding lack of housing and its conditions. Other HBCUs followed suit, including North Carolina A&T University (NCAT). In April 2022, NCAT set Twitter ablaze with its protest.
A rising junior NCAT student–who prefers to remain anonymous due to previous backlash on the subject–revealed the housing application opened while the school's Wi-Fi was down. When it was restored, housing spots were filled, leaving many students without housing.
"I'm all for the expansion of HBCUs," the male student says to ESSENCE GU. "My issue is if you don't have anywhere to house these students, why admit so many?"
The student went on to clarify that he doesn't want the school's admission rate to decrease, however he would like to see the university's housing options correlate with the growing admission rate. This past year, NCAT reported the number of full-time undergraduate students who enrolled was 11,328 students. The school has 5,600 beds available for students, 2,800 of which are reserved for first year students.
The anonymous student lives within driving distance of the university but worries for his peers. "Not everyone is blessed like that," he expresses.
This is not the first time NCAT has experienced housing issues. In 2018, the university announced its plan to build a residence hall to house 440 new beds to accommodate the growing enrollment numbers. Among NCAT, other HBCUs have built or purchased buildings to house students as their numbers grow.
Howard University has announced a plan to renovate buildings and build more to the campus in the Howard Forward Plan. While the plan does not specify adding more housing facilities, it does mention increases donations and real-estate investments.
Spelman has not released a plan to build more housing buildings, but the college is offering off-campus lofts to upperclassmen. Students will be billed by Spelman, allowing them to use financial aid and loans.
These efforts aren't enough for upperclassmen.
"This should not be normal. [HBCUs]' goals are to make all students comfortable and feel safe and secure," TB says. "We need to get our voices heard."