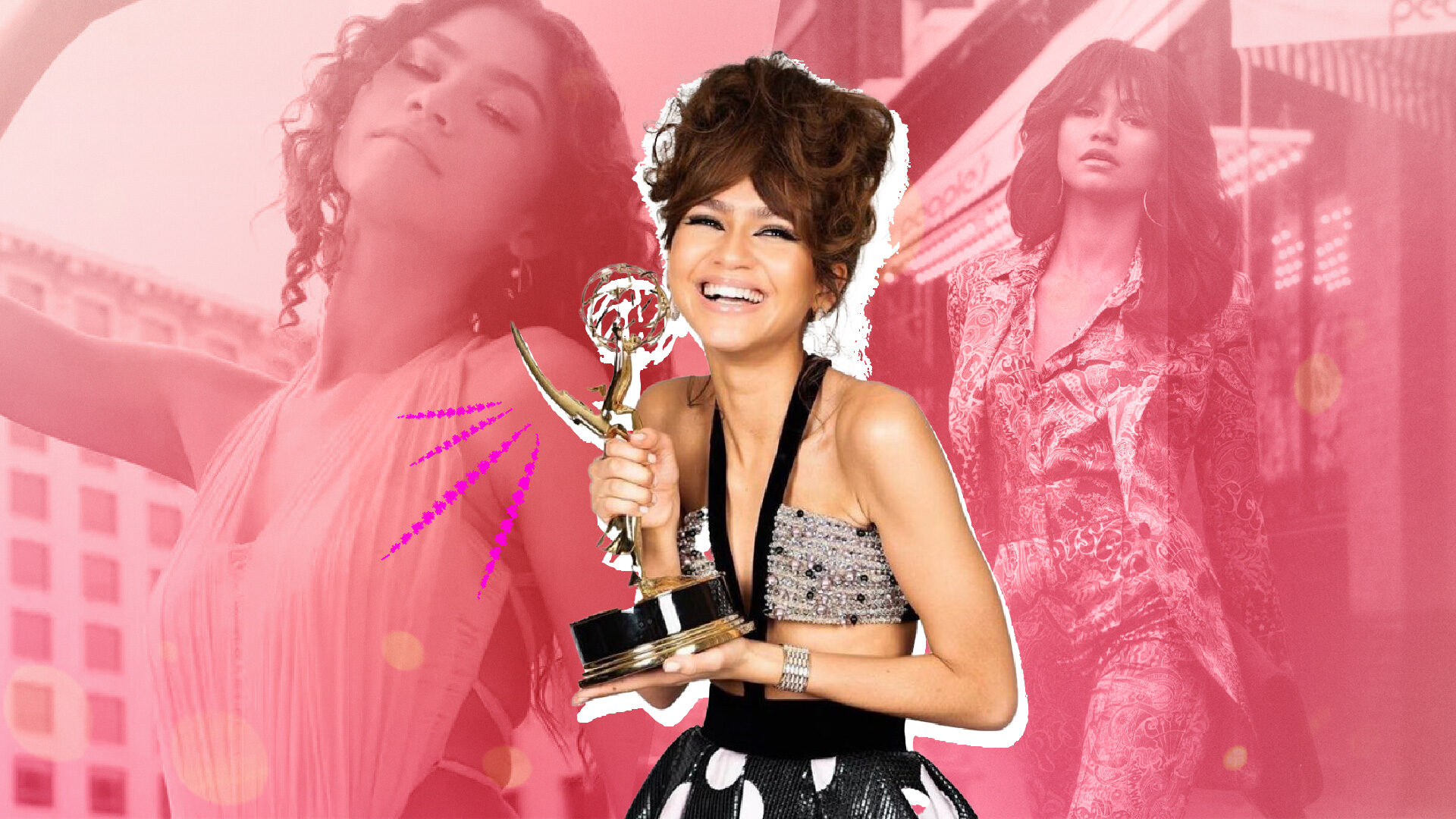 Happy Birthday, Zendaya! The Bossiest Moves That Made The Gen-Z'er The Icon She Is Today
The 'Euphoria' star turns 26 today, September 1.
There is sometimes a stereotype that circles pop culture fans, saying that many child stars from Disney are pigeonholed into certain roles, or end up falling off as they grow into adulthood. Surely that isn't the case for all, and especially isn't the case for Miss Zendaya Coleman.
Getting her start on Disney's Shake it Up as a young teen in 2010, Zendaya has been moving and shaking in Hollywood – consistently – for the last 12 years. From venturing into music, advocacy, and fashion to capturing our hearts as the real-life MJ to Tom Holland's Peter Parker in Marvel Entertainment's Spider-Man: Homecoming, Zendaya has continued to show us that she is indeed that girl, and she's not letting up anytime soon. At 24, the actress-producer received a nod from the Halle Berry. "She is proof-positive that things are changing and I couldn't be prouder and I know you probably can't be prouder of yourself, which is most important," said Berry on a Zoom panel in honor of the Sundance Film Festival.
As Zendaya celebrates her 26th Birthday, we wanted to take this moment to celebrate her, too. Here are eight of her bossiest moves – we were excited to see these unfold, and are excited to see what's next:
When she made Emmys History
Which time, you might ask? Zendaya has made history at the Emmys twice: first as the youngest nominee of Outstanding Lead Actress in 2020, which she went on to win, and was nominated in the category again in 2022, making her the youngest two-time nominee for Outstanding Lead Actress. She continued to break ceilings as Euphoria was nominated for Outstanding Drama Series and as an EP on the show, she is the youngest woman nominated for a production role.
On September 12th, Zendaya made history (once again) at the 74th Primetime Emmy Awards as she became the youngest to win two Emmys for acting when she accepted the award for outstanding lead actress in a drama series. Moreover, she became the first Black woman to win for lead actress in a drama series twice. "My greatest wish for 'Euphoria' was that it could help heal people and I just want to say thank you to everyone who has shared their story with me," the 26-year-old said on-stage about Euphoria. "I want you to know that anyone who has loved a Rue or feels like they are Rue, I want you to know that I'm so grateful for your stories and I carry them with me and I carry them with her."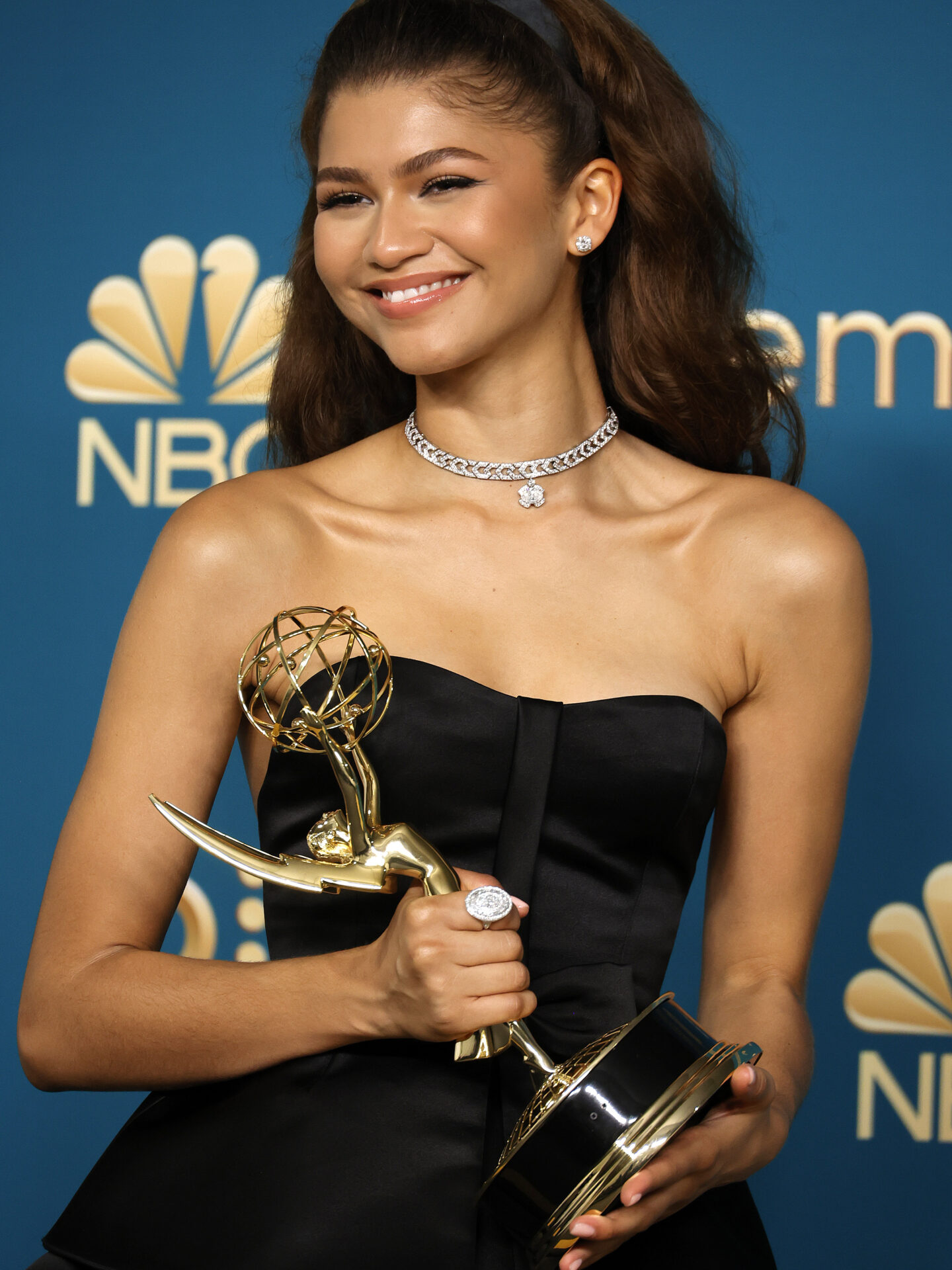 Everything about 'Malcolm and Marie'
Not only was Zendaya an executive producer on the black and white drama filmed during quarantine, but she did her own hair and makeup for the film. She also emphasized financial freedom for the film's crew, ensuring that each crew member had a share of the movie's profits. "I think it's important that we take care of our people," she said in an interview with Variety.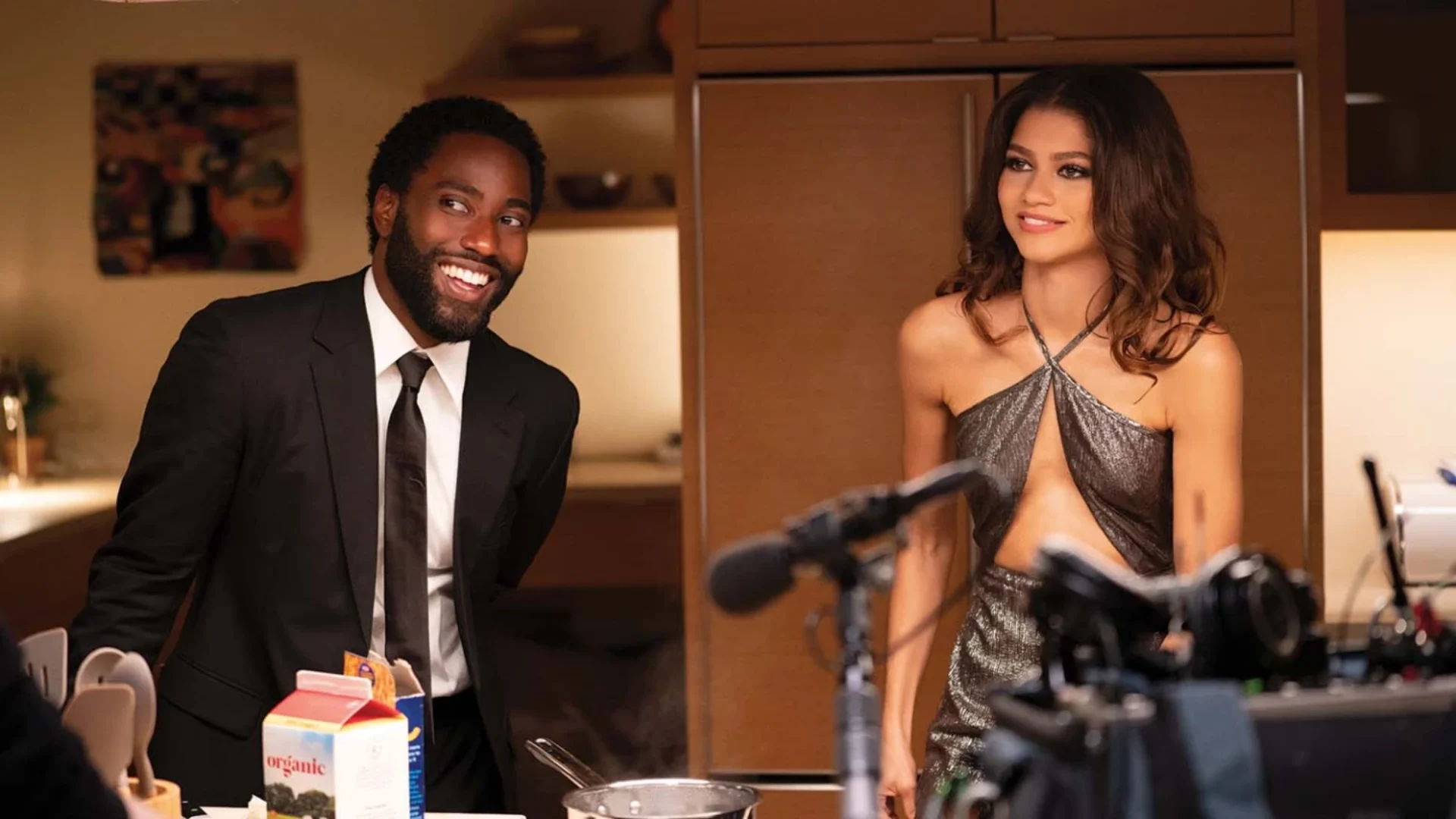 Named the face and brand ambassador of beauty and lifestyle brands
We never get tired of seeing Zendaya on our screens, so finding out she's been the face of SmartWater and CoverGirl brings nothing but joy. Most recently, the 26-year-old was the star of Lancôme USA's scholarship in partnership with the NAACP, on International Women's Day. In the ad, she discussed the importance of educational equity among women. The scholarship awarded 40 scholarships, $10,000 each, to women of color in college.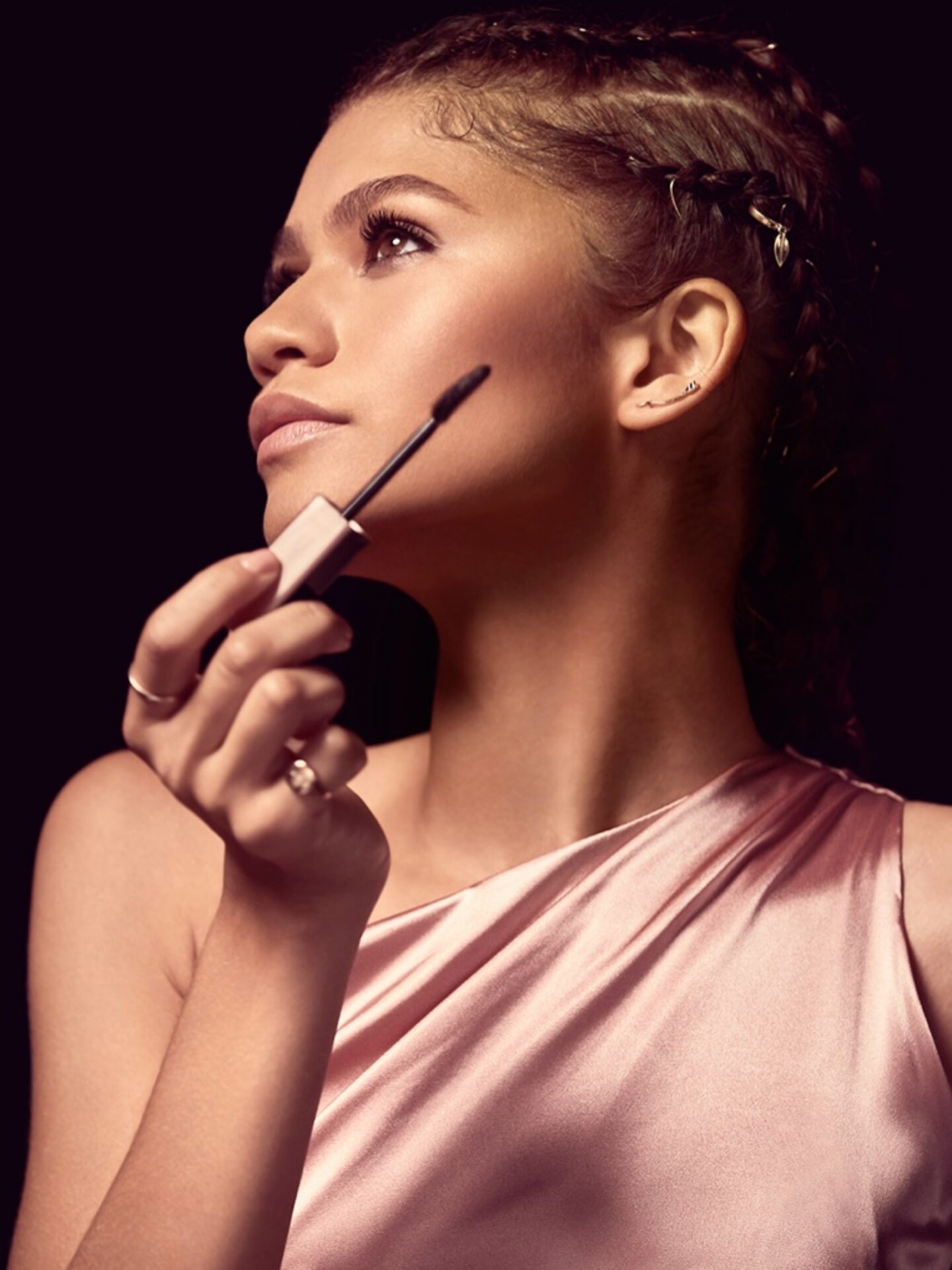 Named Executive Producer of 'Euphoria' second season
With EP experience from Netflix's original film Malcolm and Marie, we know that stepping into yet another executive producer role came naturally to Zendaya. In an interview with The Hollywood Reporter, Zendaya said that she was already acting in the role during season one, so she continued during season two, this time in an official capacity.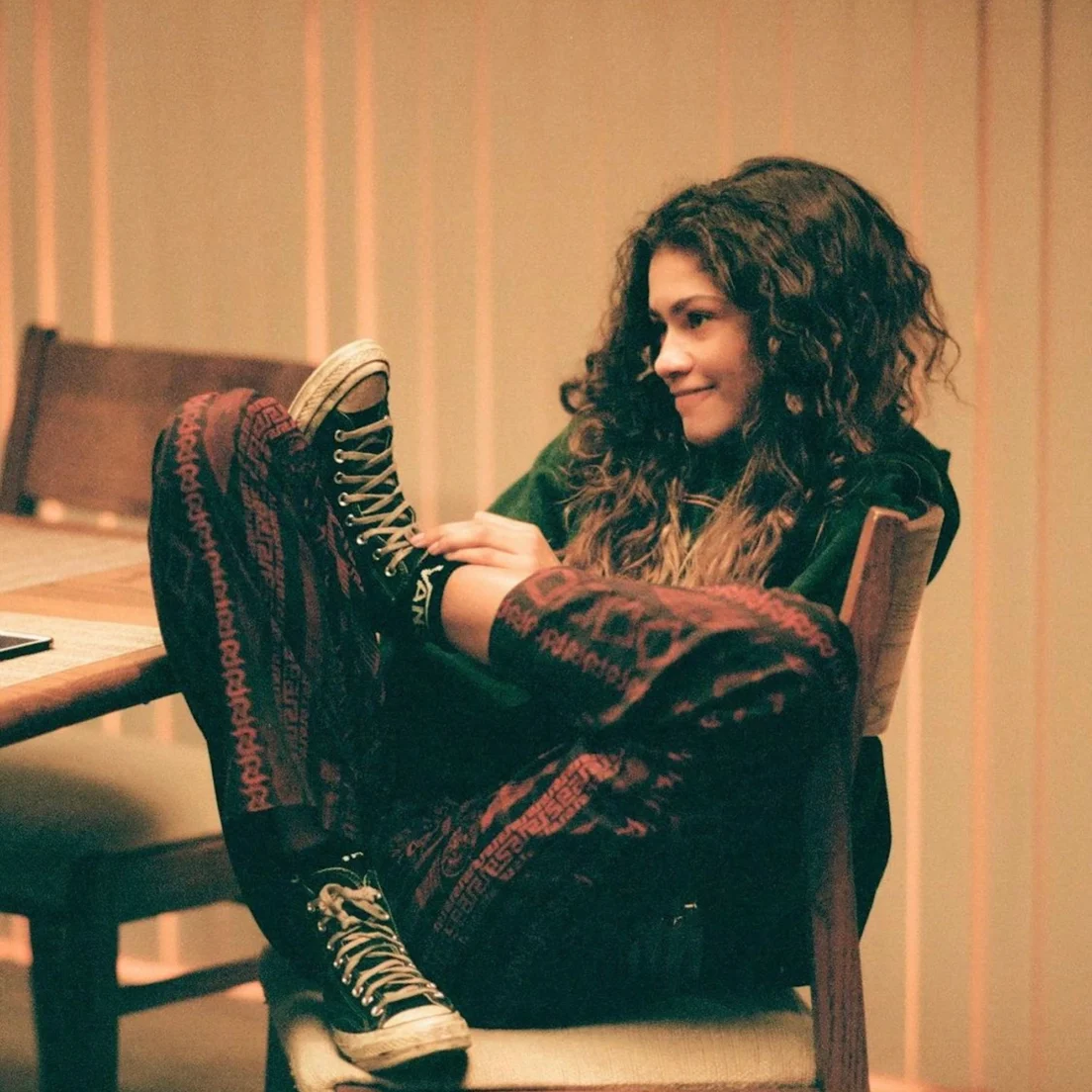 She's a fashion designer with an eye for style
Zendaya has been known for her high fashion on red carpets or laid-back fits while walking the streets of NYC and LA, so when she created her own line, it didn't come as a surprise. Her athleisure brand, 'Daya by Zendaya' launched in 2016 and she had a hand in each piece alongside fashion icon Law Roach. "I guess you could say [it's] elevated streetwear—something that's easy to dress up and dress down, comfortable and realistic for your everyday person," she said to Vogue. A few years later she expanded her fashion talents in a collaborative 70s and 80s-inspired fall NYFW line with Tommy Hilfiger.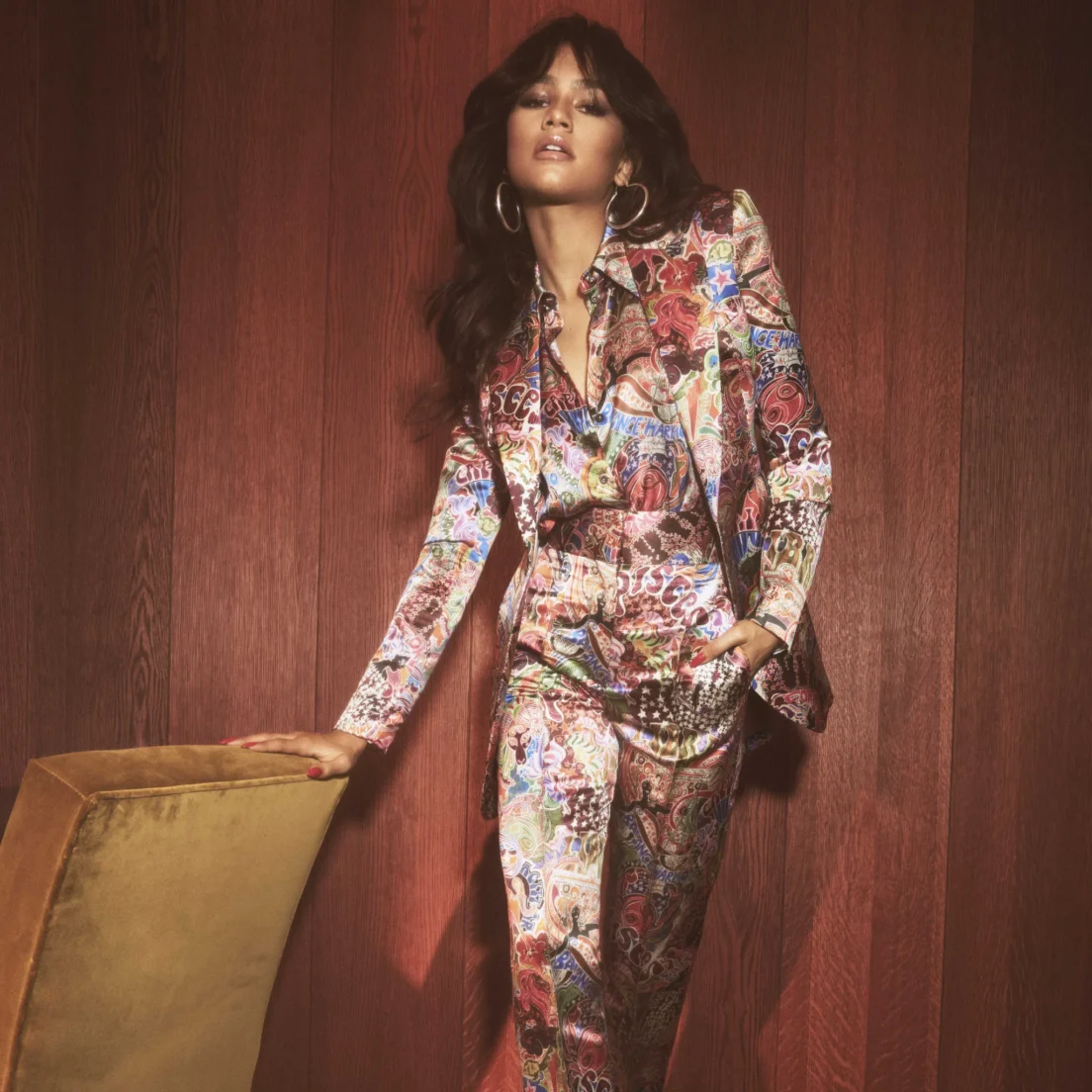 She's been her own MUA for some of the biggest nights in her career
Being the face of multiple makeup brands, it comes as no surprise that Zendaya has done her own makeup for her biggest appearances from the filming of Malcolm and Marie, to the Oscars, one of the biggest award show nights in Hollywood. "Every now and then I do my own beat," she posted via her Instagram story. "and then I switched up the eye." She not only beat her face for this year's Oscars, but she redid it for the Vanity Fair afterparty. And of course, she used Lancôme products.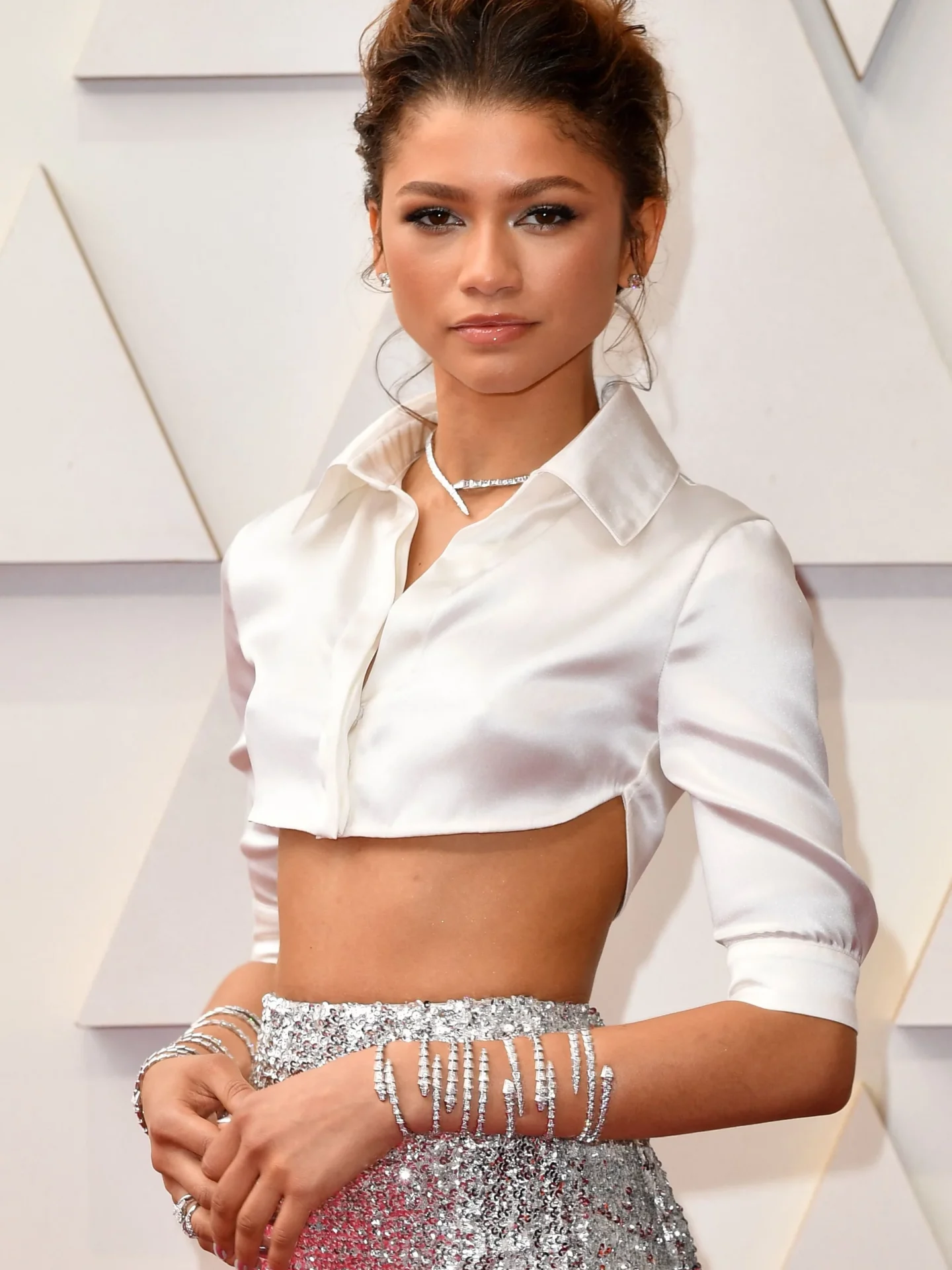 She's a philanthropist
The average 18-year-old is usually asking for the latest clothes, shoes, and accessories to keep up with the latest trends, for their birthday. When Zendaya turned 18, she asked people to give back as she ventured into legal adulthood. The then 18-year-old collaborated with feedONE with a goal to feed at least 150 malnourished children in Haiti, Tanzania, and the Philippines. For her 19th birthday, she held a fundraiser with the UNAIDS Foundation to support a family of three boys whom she met in South Africa, whose parents died of AIDS. And again, for the third birthday in a row, she raised $50,000 for Convoy of Hope's Women's Empowerment Initiative. But she didn't stop there. For her 21st, she held a fundraiser for Hurricane Harvey relief.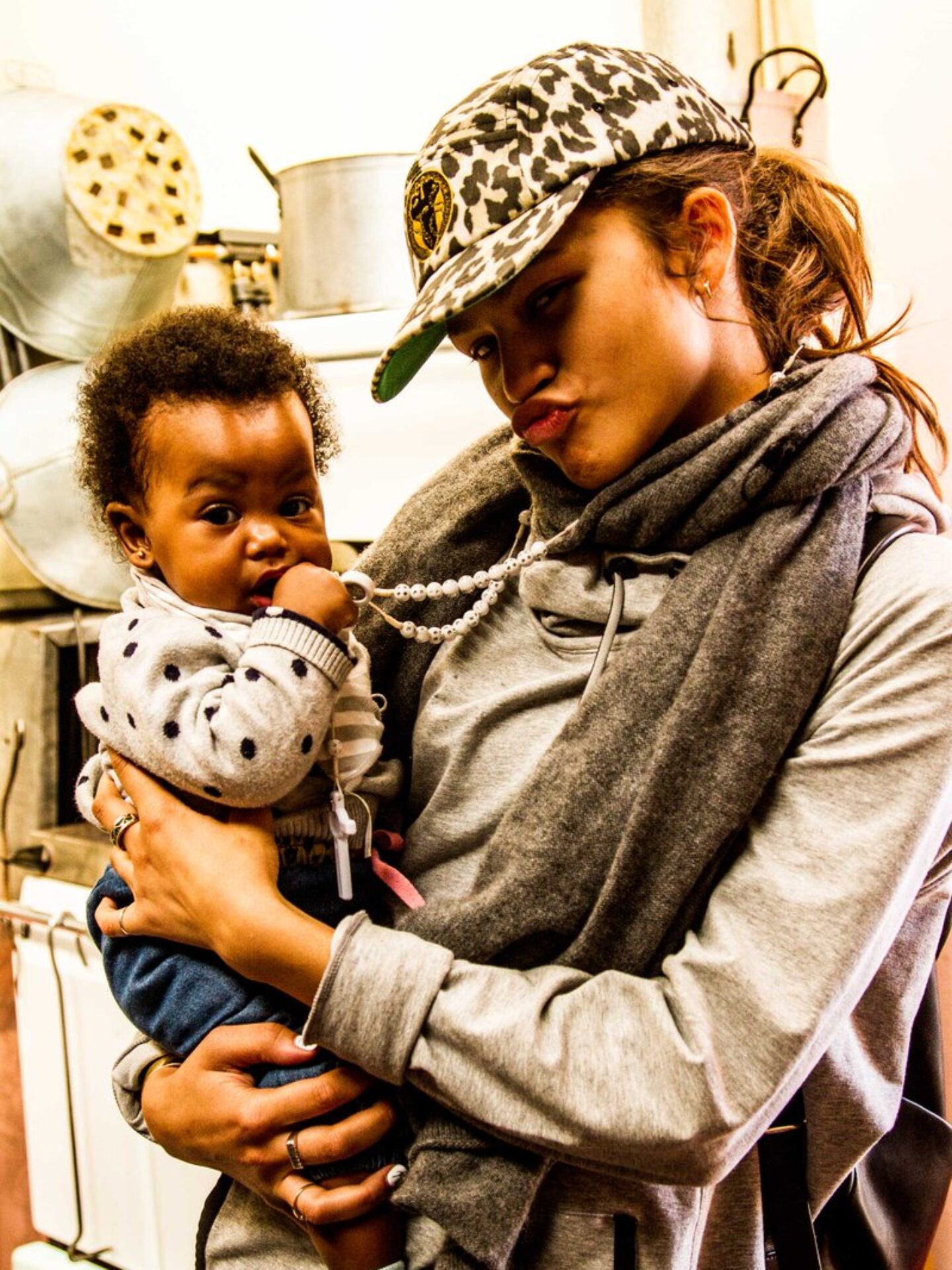 She won't let stereotypical and racial remarks slide
As most Black women do – Zendaya switches up her hair pretty often. Well, wearing her hair in faux locs at the 2015 Oscars left a bad taste in one Fashion Police host's mouth. After Guiliana Rancic 'jokingly' speculated that the actress must smell like weed, Zendaya took to Instagram to address the offensive comment. "To say that an 18-year-old young woman with locs must smell of patchouli oil or 'weed' is not only a large stereotype but outrageously offensive. I don't usually feel the need to respond to negative things but certain remarks cannot go unchecked," Zendaya said. She went on to reference successful Black women who adorn locs on their heads such as Ava DuVernay and Terry McMillan before suggesting those passing judgments listen to India.Arie's 'I Am Not My Hair.'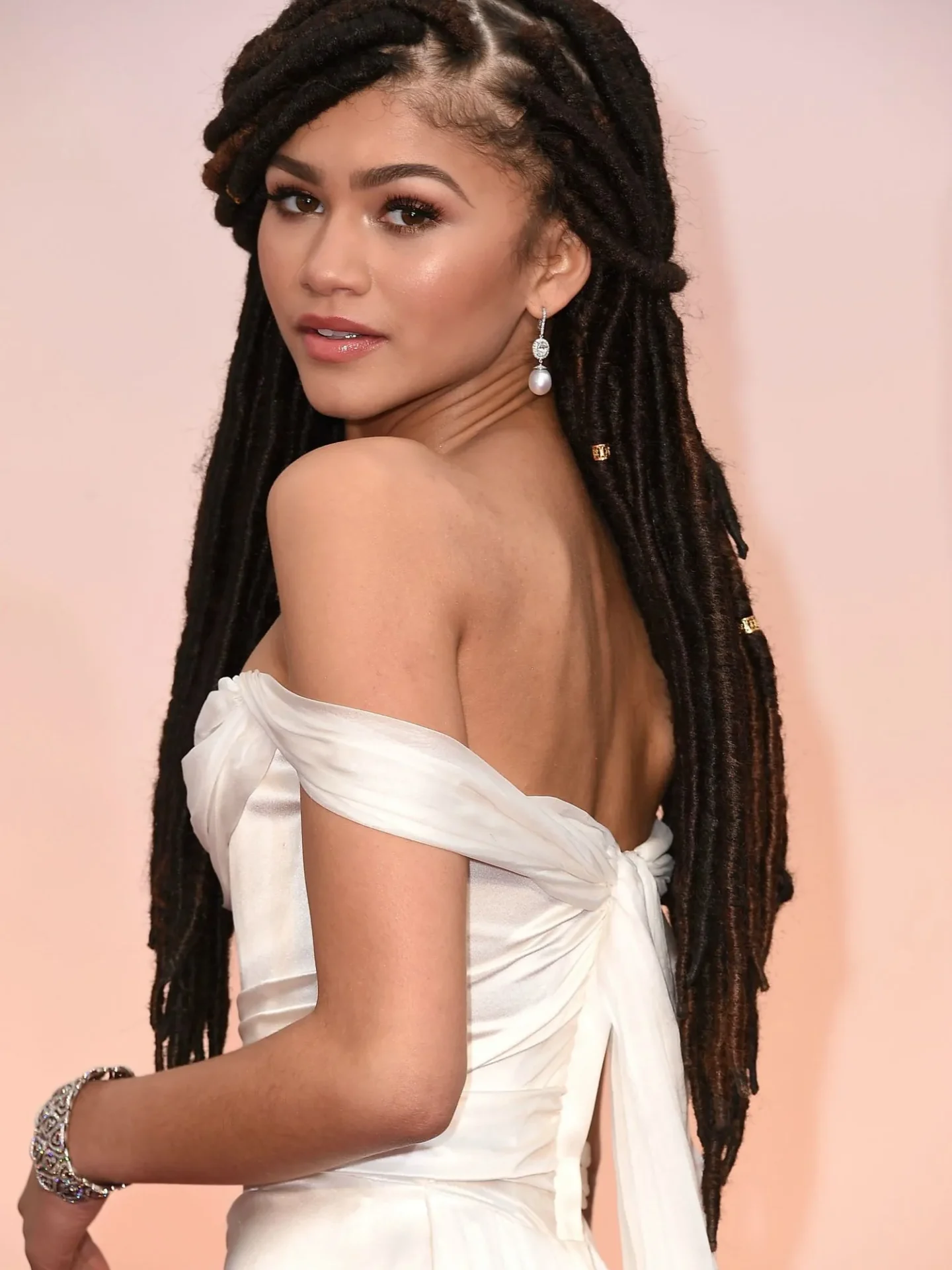 About Kyla L. Wright: Kyla L. Wright is a contributing writer at Girls United and was born and raised in Detroit, Michigan. She is a proud graduate of Hampton University and Syracuse University and her beats include opinion, entertainment, sports and lifestyle.