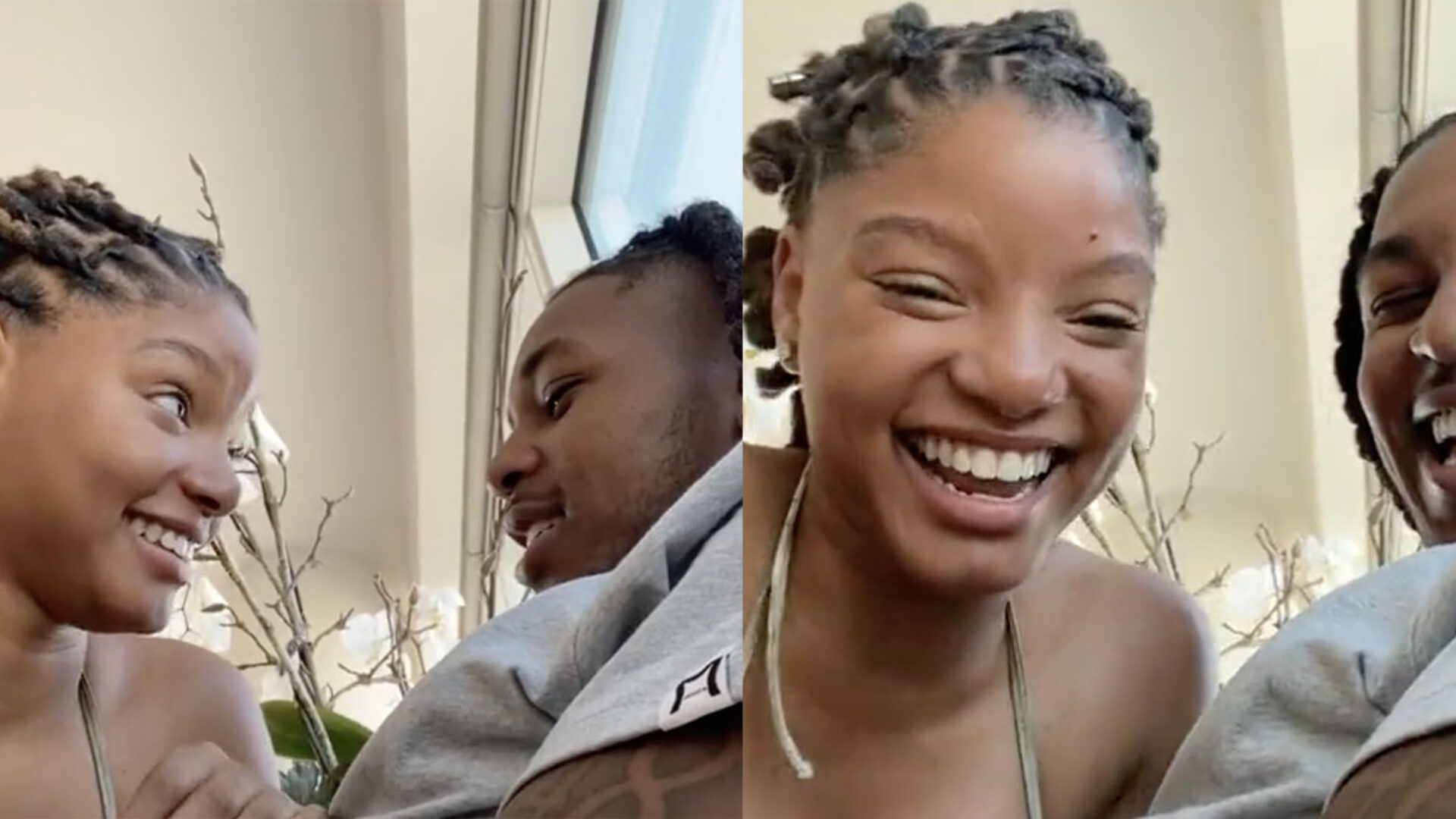 Watch Halle Bailey Give Her Boyfriend, DDG, Singing Lessons In Sweet Video
In the clip, she's teaching him Sam Cooke's "A Change Is Gonna Come."
This is probably the cutest video to bless the internet this week. Like, we promise it will make you smile. On TikTok, Halle Bailey posted a video of her giving voice lessons to her boyfriend DDG, whose real name is Darryl Dwayne Granberry Jr.
"Singing lessons with @DDG," Halle captioned the video. In the clip, the actor, singer and songwriter is seated with DDG. She begins singing Sam Cooke's "A Change Is Gonna Come" before waiting for him to continue. When DDG breaks into song, Halle is nothing but smiles and encouragement. She starts clapping and laughing before ending the video.
On TikTok, the video of the happy couple has garnered over 9 million views – and that's just on Halle's original post. DDG commented four laughing-crying emojis before writing, "I snapped lowkey". The rapper also referenced the now gone viral video on Twitter. "I was born by the river… in a little tent WHOAAAAAAAAA-," DDG tweeted.
Across social media, fans have been marveling at both the couple's vocals and infectious laughs. "You went viral off being genuinely in love, I'm so happy for you," tweeted a fan. "Somebody call American idol cuz that WHOAAAAAA was unmatched lol..," tweeted another.
Halle Bailey and DDG recently made their relationship public. On March 28, DDG posted a series of photos with Halle to celebrate her 22nd birthday.
Halle Bailey has recently been keeping busy. She will star in the live action remake of The Little Mermaid and will have a part in a new installment of The Color Purple. Both films are set to be released in 2023.
We wish the happy couple nothing but the best!
Listen to Sam Cooke's "A Change Is Gonna Come" below.