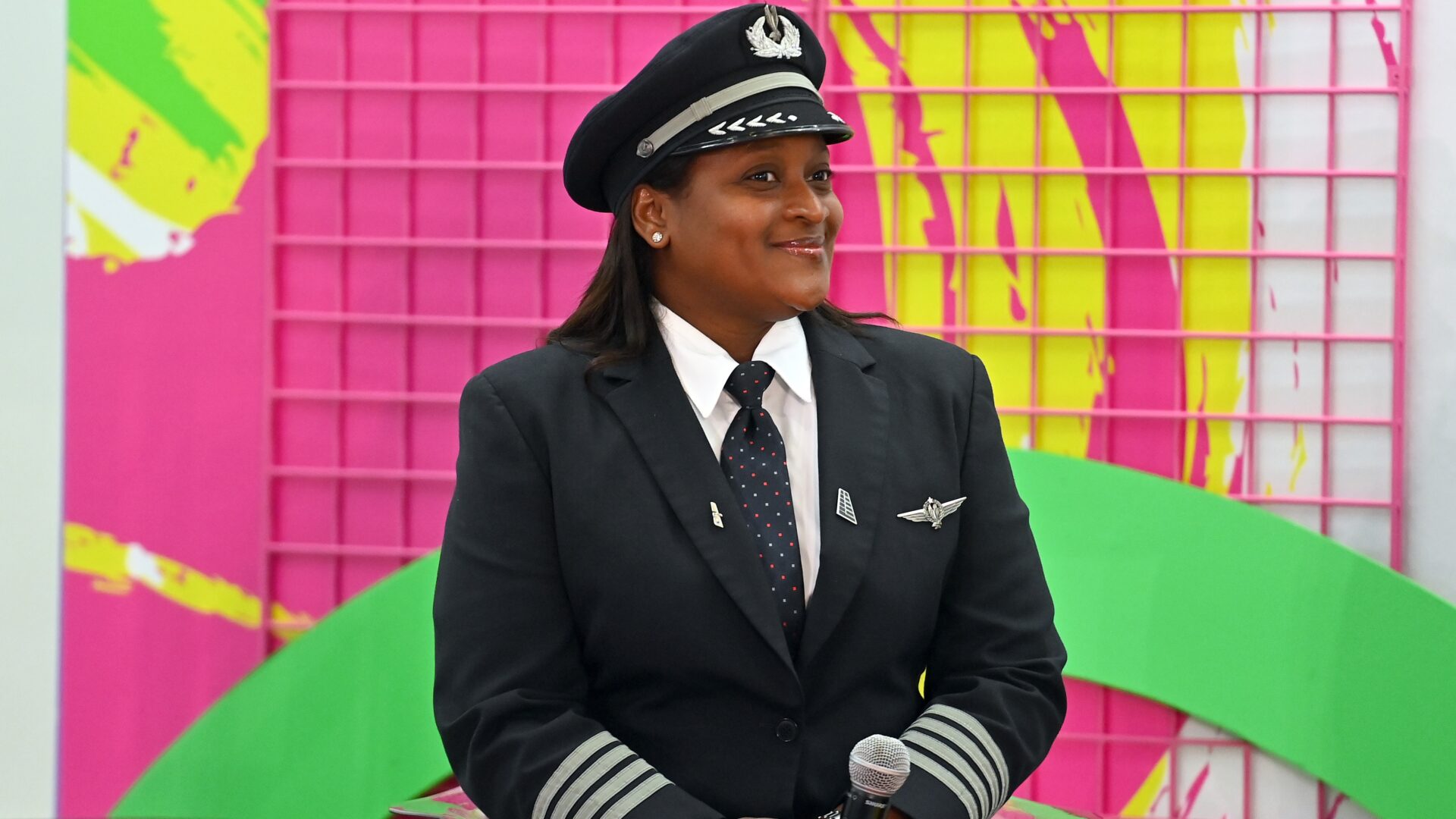 American Airlines Elevates Black Women In Aviation During GU Summit 2022
American Airlines puts Black girls and women in first class.
American Airlines stopped by the GU Summit 2022 to express the need for more Black women in aviation. According to ABC News, less than 150 professional Black women pilots in the U.S. hold airline transport pilot, commercial, military, or certified flight instructor certificates. These women make up less than 1% of all professional pilots in the U.S.
Through the Girls United Summit, our moderator Keri Richardson hosted a Q&A session with our sponsors at American Airlines: Jessica Ast, Captain Beth Powell, and Nathalie Pauwels, to pick their brains out about the aviation industry, what it means to be women in this industry and the various opportunities they have. 
GU Summit 2022 opened the floor for discussion about being limitless in a society and industry that tries to limit Black women. American Airlines also discussed its new Cadet Academy, where young women can explore their options regarding travel, meeting new people, and new experiences.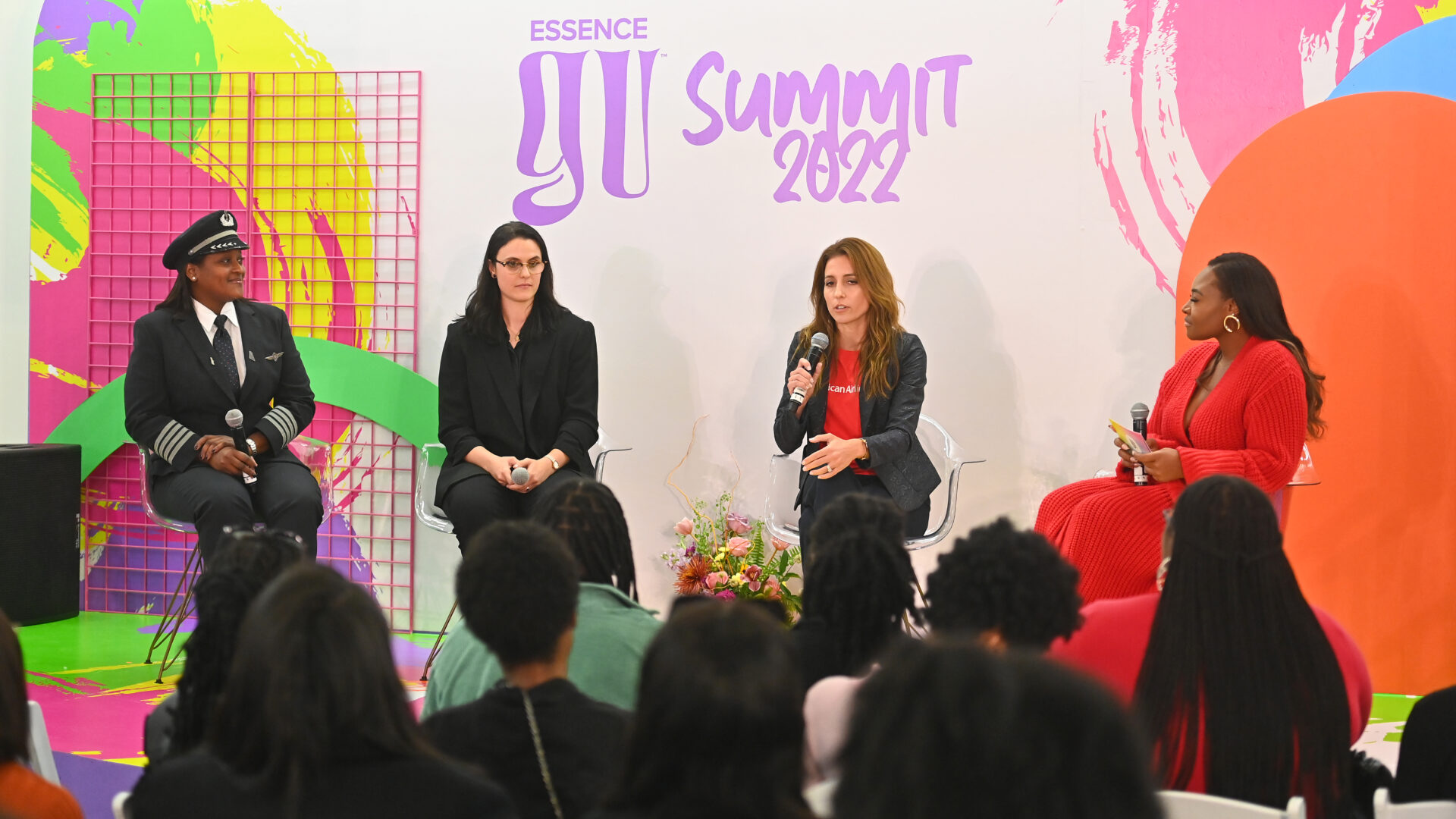 The academy consists of 12-month training where young fliers can reach over 1,500 hours and become regional first officers and reach their goal of becoming a pilot for American Airlines. "The work I do [touches] the hearts and minds of people we work with," said Captain Beth Powell. "I can encourage the strength of a Black woman in my work."
There are many avenues that Black women can take through American Airlines and truly fuel their passions through travel and meeting new people. "We get to be inspired by you all and hopefully [become] an inspiration," said Jessica Ast, Manager of Aviation Programs at American Airlines. 
Watch the ESSENCE Girls United Summit 2022 streaming live: https://girlsunited.essence.com/gusummit2022/.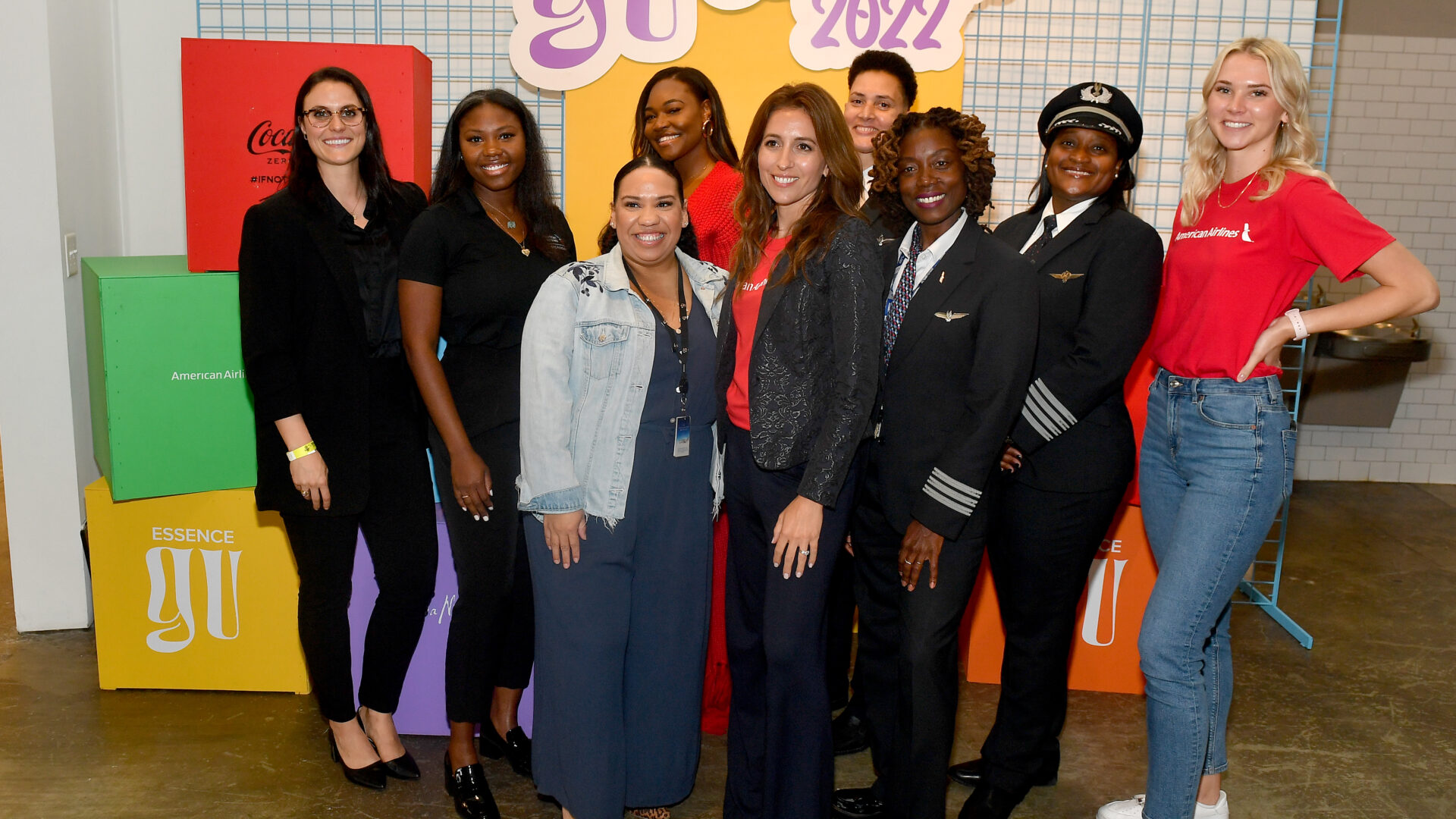 ATLANTA, GEORGIA – NOVEMBER 05: Beth Powell, Nathalie Pauwels, Jessica Ast, and Keri Richardson pose with American Airlines members during the ESSENCE Girls United's Summit at Atlanta Contemporary Arts Center on November 05, 2022 in Atlanta, Georgia. (Photo by Paras Griffin/Getty Images)
About Kenyatta: Kenyatta Victoria is an entertainment and culture reporter passionate about music, pop culture, and marginalized stories. She has bylines in publications such as Chicago Reader, INSIDER, Girls United, TransLash Media, and the Chicago Tribune.