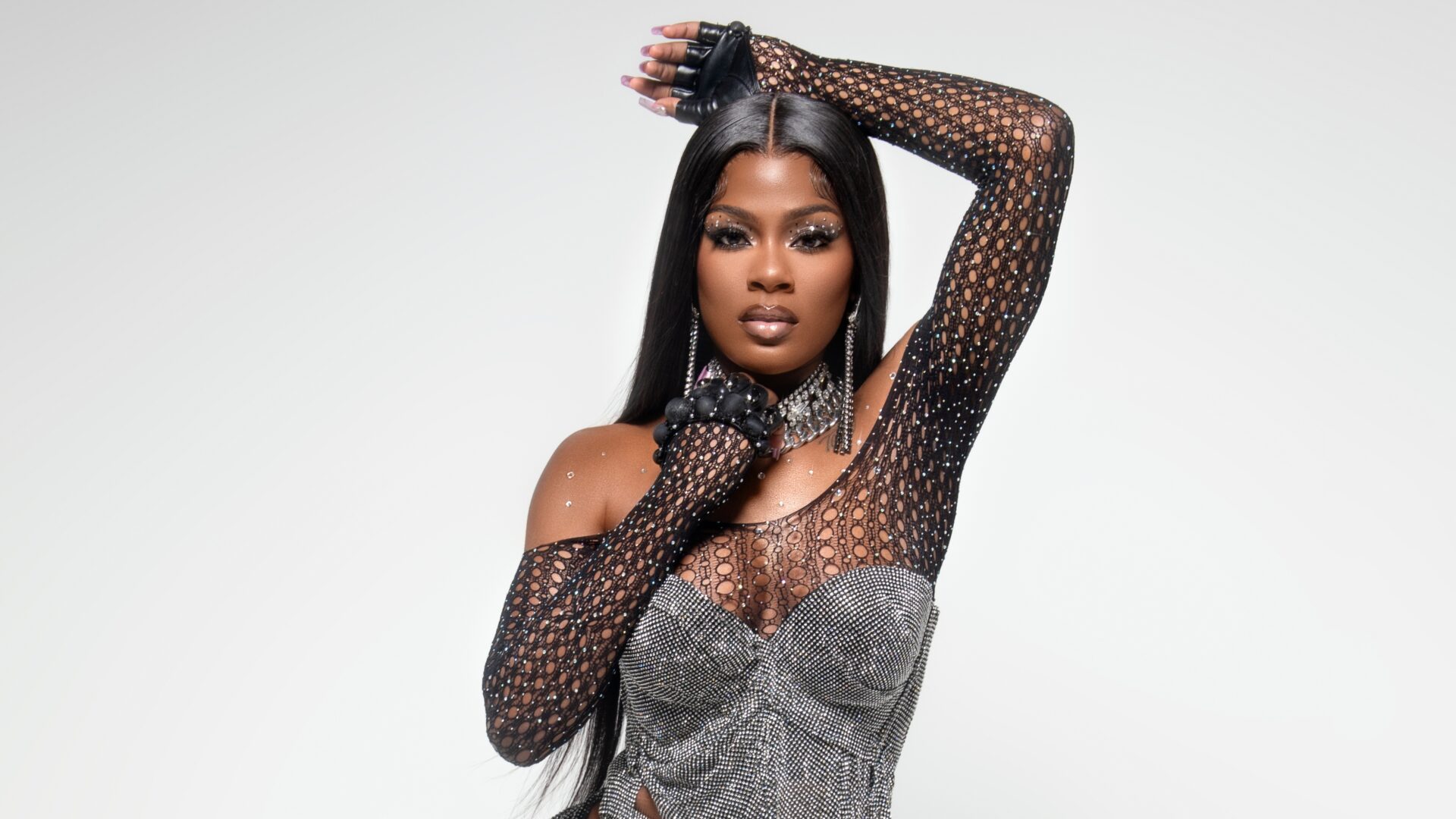 GU Jams: Omerettà The Great Reveals Her Creative Process When Writing Rap Lyrics
The Atlanta native just released her latest single "BABA" via TSO/Sparta.
It takes a lot to walk and stand ten toes down in your confidence, but when you have a name like Omerettà The Great, it's only fitting. The rising rapper created a new buzz around her music after the drop of her "Sorry Not Sorry" single, which amassed over 5 million combined streams on the official remix with fellow Georgia peach femcee Latto. Now, as she prepares for the release of her forthcoming album, Omerettà has delivered a new single to her fans called "BABA."
"I was just in the studio and me and my friend, we was drinking some Hennessy," the Atlanta-bred talent admitted to Girls United when asked about the birth of her new single. "We just went, I just started saying the first thing came to my head, and we just came up with the song. The video on the way is coming. It's supposed to have been dropped but it's coming soon."
At just 26 years old, the Love and Hip-Hop: Atlanta alumna is obviously one to keep your eyes out for and if you've been sleeping on her, it's about time to set your alarm and wake the hell up. In conversation with Girls United, Omerettà cited some of her inspirations in the music industry as Doja Cat, Rihanna, and Rico Nasty, but even while looking up to other dope women, it's clear that she's in a lane of her own.
Rock that baby to sleep, I told him it's nap time / Bitches get wrong and they know that it's slap time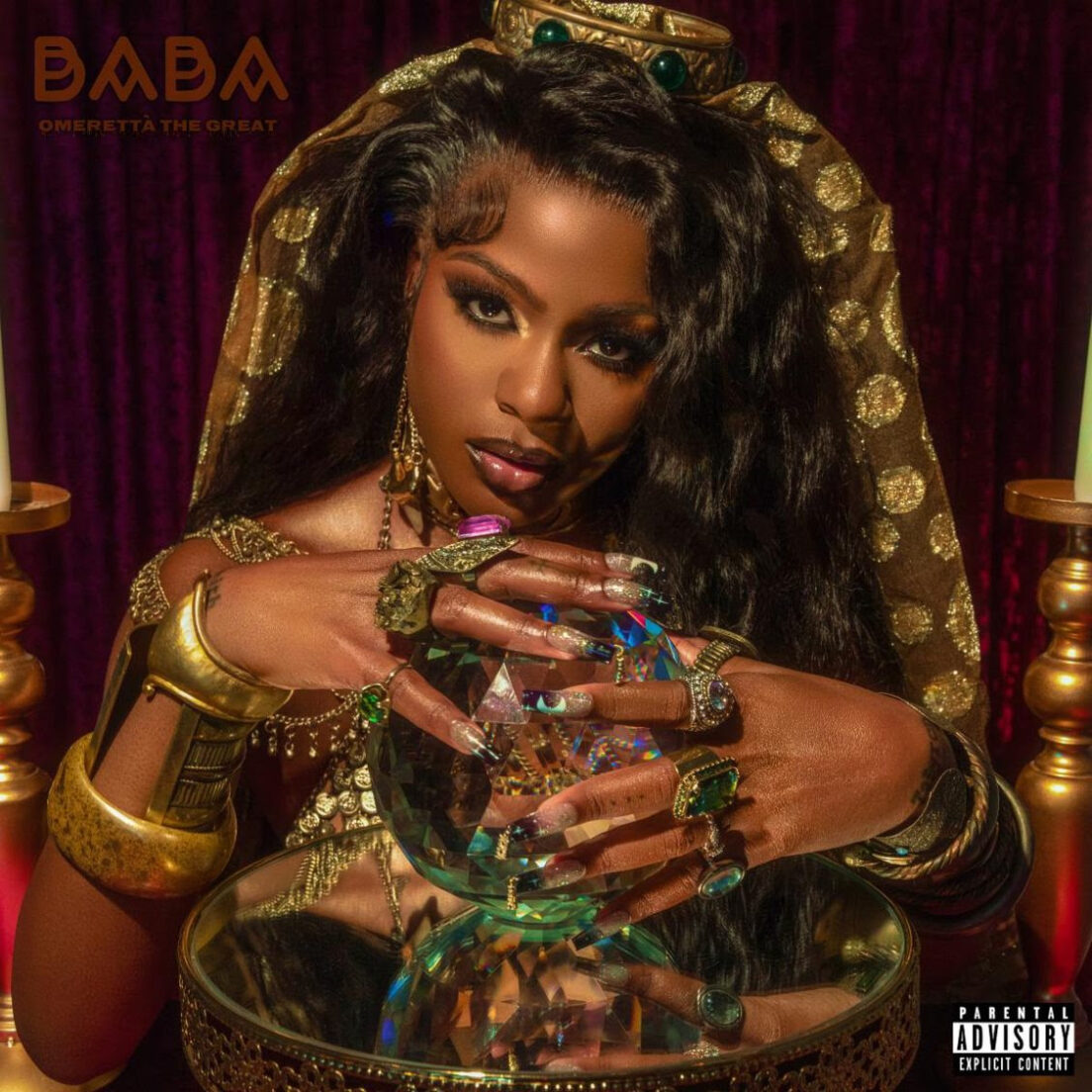 "BABA" is nothing short of the hard-hitting, "in your face," type of rap that Omerettà The Great's fans are used to. With the accents of bells and gunshots, "BABA" is locked and loaded with only a flow that Omerettà can deliver on this hypnotic new track. While her "Omafia" fan base patiently awaits the drop of her debut album, it's only fair that we continue to celebrate her successions such as early cosigns from rapper Lil Baby and super producer Mike WiLL Made-It while racking up millions upon millions of independent streams.
"First of all, I'm real proud," Omerettà shared with Girls United about the growth of her career since she first entered the industry with her album Black Magic: A Dose of Reality. She started rapping at the age of 12 and her songwriting skills date back to when she was merely 7 years old, but the release of her first single on Facebook at age 13 was what catapulted her into the star we see today. "I was just looking at my old raps last night and I had to remind my own self for how far I came. I would tell my old self to just chill out because I just overthink a lot and just have my mind wondering, but everything always work out."
Ahead, read out conversation with Omerettà about the origin of her name, how she flows within her creative process while writing raps, performing with Kehlani on tour, and her first experience performing at Rolling Loud: Miami.
"I've been calling myself 'Great' since [I was] a kid"
"Omerettà came from my uncle. I went to go see him in jail one day and he gave me the name once he found out that I was going to be a rapper. It's like the female version of [Omertà]. Then I just picked 'The Great' because I think it was around the time that Chance The Rapper was hot and his name was Chance The Rapper. So I was like, 'okay, I like that,' so I called myself Omerettà The Great because I've been calling myself 'Great' since a kid."
"Your career should be your passion."
"I think I was in high school and it was a career empowerment day. Somebody came to this class because it was my senior year in high school and they was like, 'Your career should be your passion. What you're passionate about?' I was like, 'Well, I don't have a passion,' and they was like, 'Well, everybody got a passion. What is something that you always find yourself doing?' I was like, 'Well, I always write music,' and it was like, 'It's your passion.' I was like, 'Okay. I'm going to do it.'"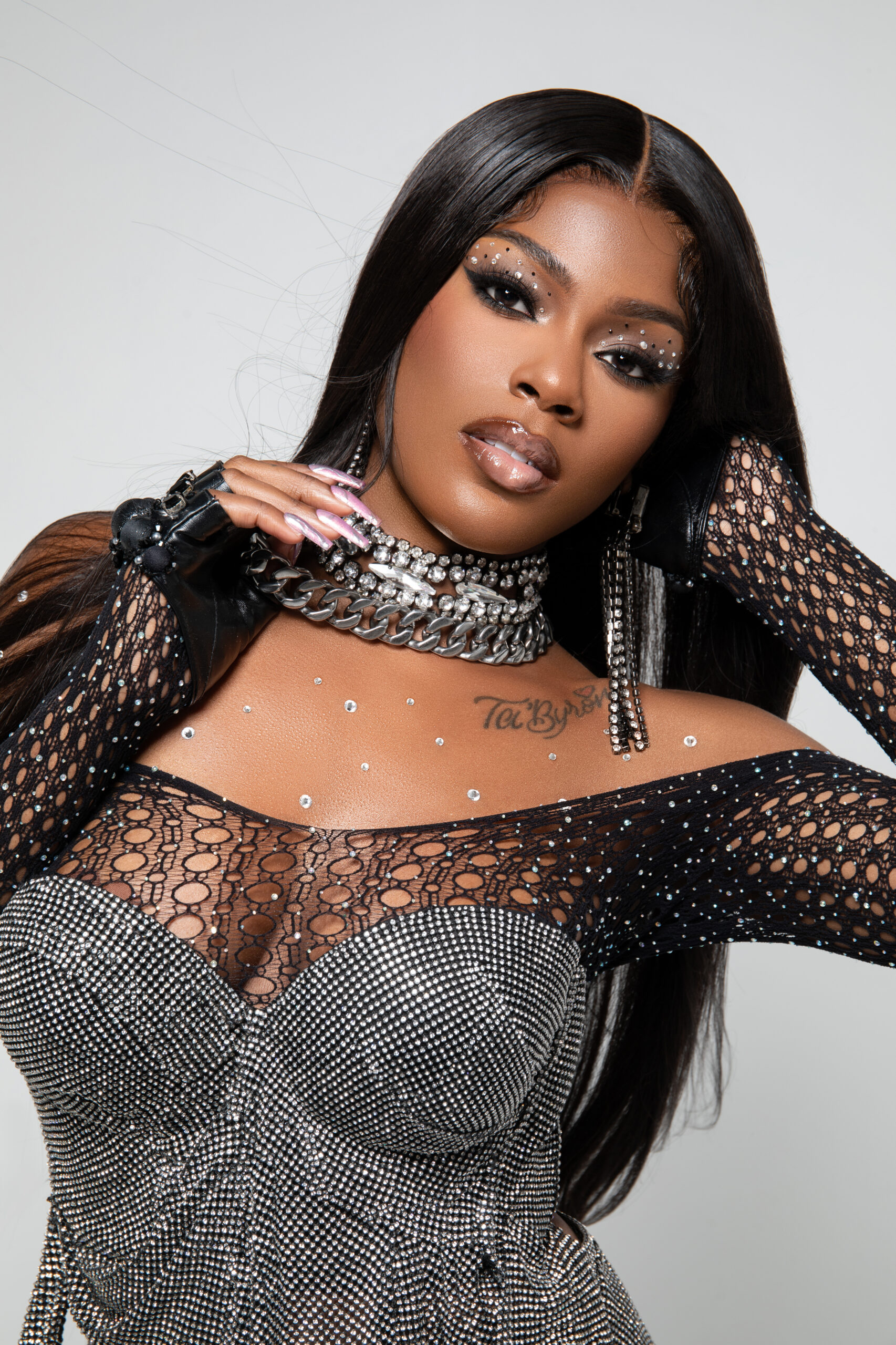 "I felt like I was in a movie."
"I feel like it was a little hectic because I was doing a lot, but it was fine altogether because it was just the experience. [I've] always seen everybody going to Rolling Loud all the time and I see it on the internet. I didn't even know what all used to be going on, but it was the fact that I was there and actually performing. My name was on the thing – that was hard. I think it was just everything leading up to it. The whole experience of how I was just rushing around getting everything together. I felt like I was in a movie. It was fun."
"You'll never know until you put it out there."
"I would basically tell [young girls] to just put out their art. Nobody don't know what you capable of or what you can do unless you put yourself out there. I know a lot of people be scared, even myself sometimes be nervous to drop certain stuff because you're like, 'I don't know if they going to like it or not,' but you'll never know until you put it out there. Just holding on it is not going to do you no justice."
"They only support the female rappers that's on that type of time."
"I feel like [hypersexualization] is a hard thing because people say that they want female rappers that's not on that type of time, but literally, they only support the female rappers that's on that type of time. If you trying to come up and [you're] noticing that the only people that's getting the recognition are the ones that [are] being sexualized, naturally you going to go toward that direction because you want to blow up. I feel like [there] needs to be people in position that's up and they not talking about that so that other female rappers coming up can feel comfortable just being themselves and still feel like they can get that same amount of success."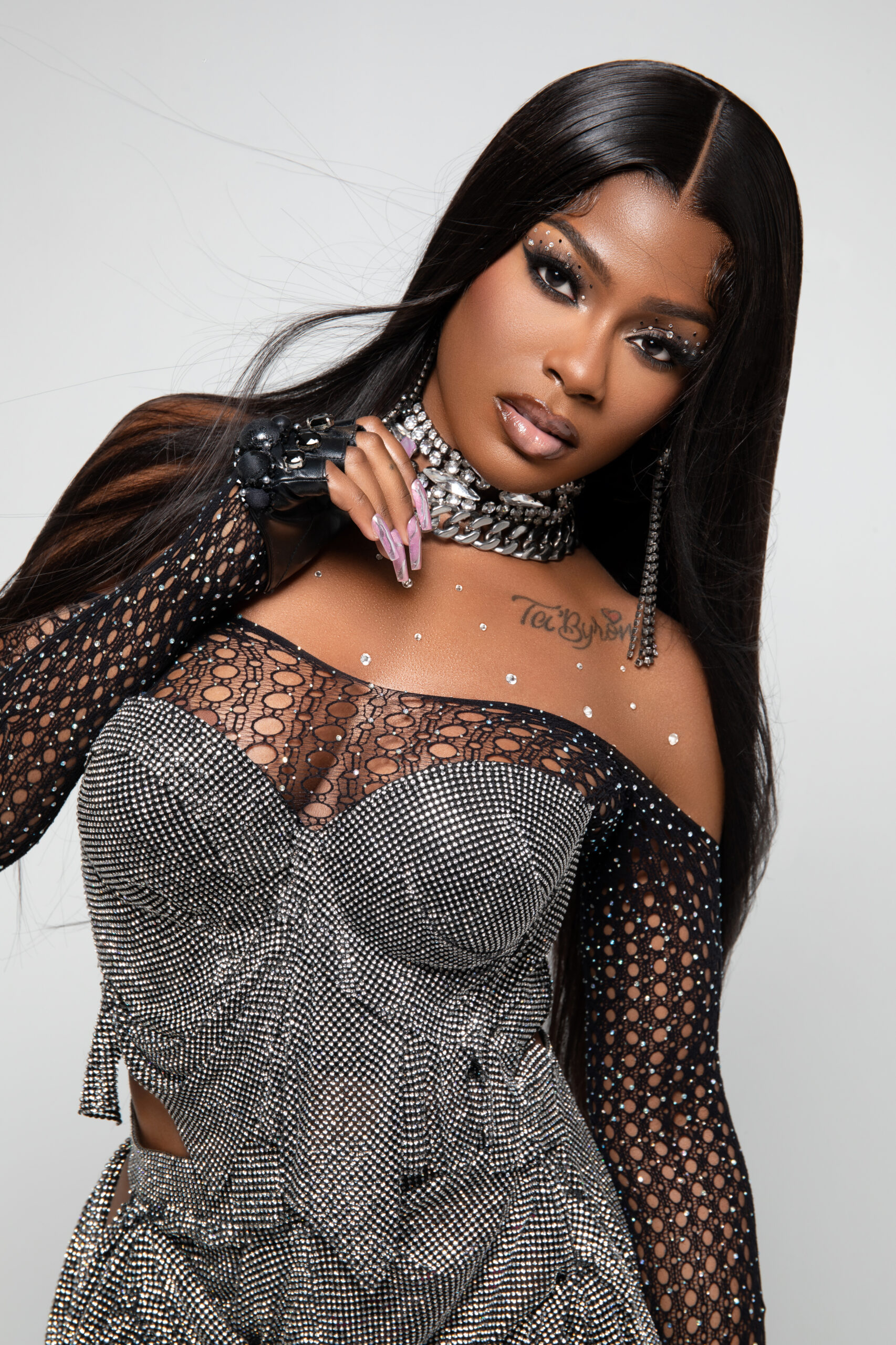 "I just start mumbling…"
"The first thing I do when I hear a beat, I just start mumbling on a beat first to see if I can catch a flow. If I can catch a flow, I pull it up and if I'm at the studio, I just go in there and I'll hum or come up with a melody and tell the engineer to keep replaying so I can write some lyrics on top of that melody."
"They have not heard that other side of me yet, but they will soon…"
"Raw. Real. Gritty. I could do a lot of melodic too. A lot of people don't know about that side of me yet and it's crazy because I've been doing this for so long but I haven't released no song with it. I got it on my phone. They have not heard the other side of me yet, but they will soon. [I want to collaborate with] a lot of different people – Cardi B, Doja Cat, Chloe x Halle, Rihanna. I keep challenging myself [by] not putting myself in a box with the same sound, the same beats. I always try to try different stuff. I feel like that's the only way you can grow is if you challenge yourself to do different stuff. [I'm] just continuing to be zoned in on my craft and perfecting it, for real."
"That made me feel like I was doing something right…"
"[One of my] proudest moments, I would probably say just the other day when Kehlani had invited me out to her show on tour. It was lit. Even the fact that she messaged me and asked me made me feel like I'm doing something right because Kehlani is a big artist. The fact that she [was] looking at me like, 'Yeah, I'm finna bring Omerettà on my tour in Atlanta,' let me know that I'm doing what I'm supposed to do. It felt real good."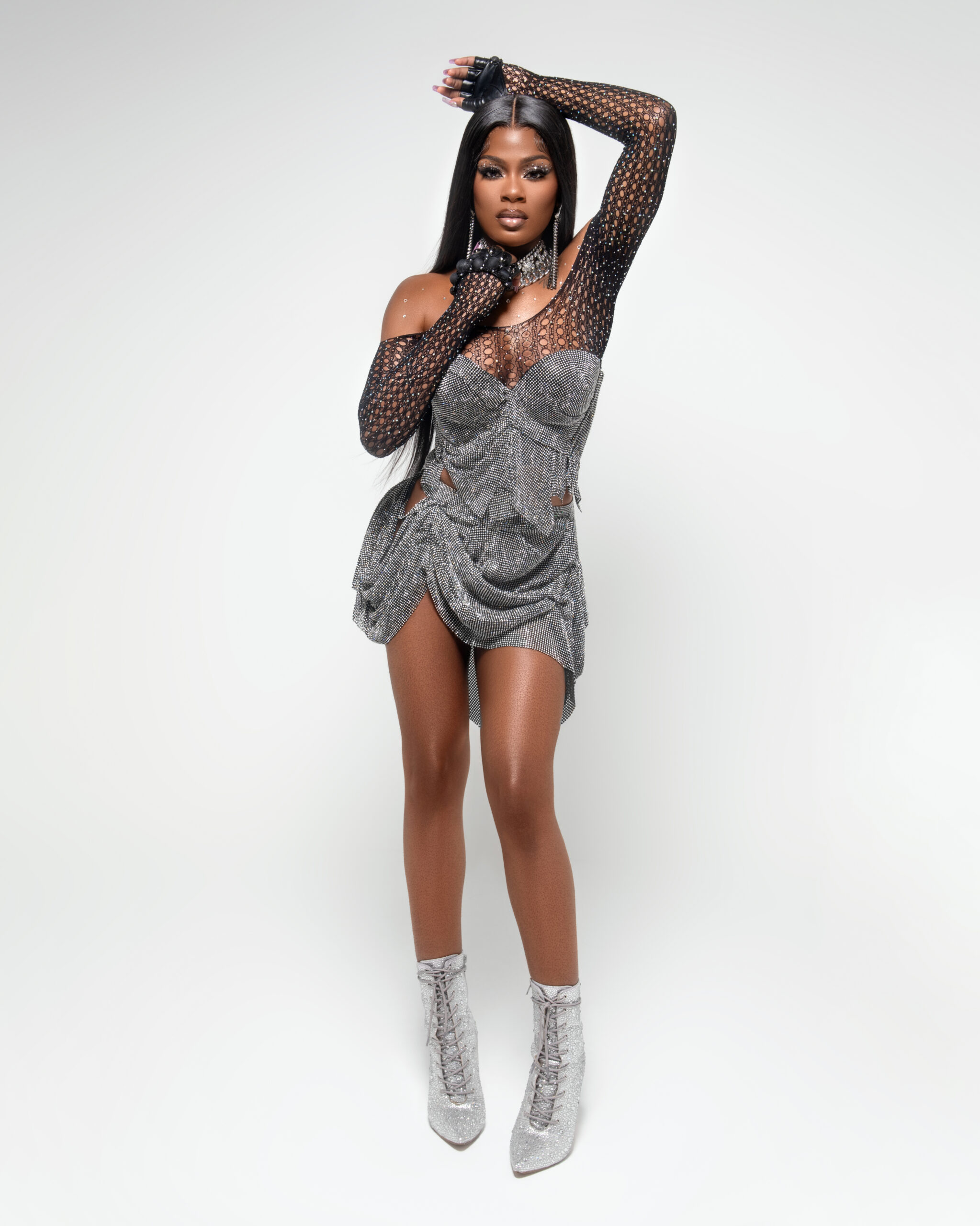 "Five facts about me…"
"I burp real loud. I'm not a morning person at all; I hate morning time. They know I'm spoiled a little bit, too. I love chicken and I hate getting my nails and my toes done. For one, I hate the nail salon. I'm so impatient that I just be ready to just go. Then, it's the fact that I got to keep coming back every two weeks that just kills me. I get my nails done then like a week I look down at them and I'm like, 'I got to go back.' I don't go for months at a time. I just leave them plain. I literally just leave my nails. If I have a music video, if I can get to the press-ons, I get them but if you look at a lot of my videos, you're going to see I don't [have] no nails on – no color, nothing."
Watch Omerettà The Great's official lyric video for "BABA" below. Make sure to keep up with OTG on Instagram, YouTube, and Twitter for more music releases.