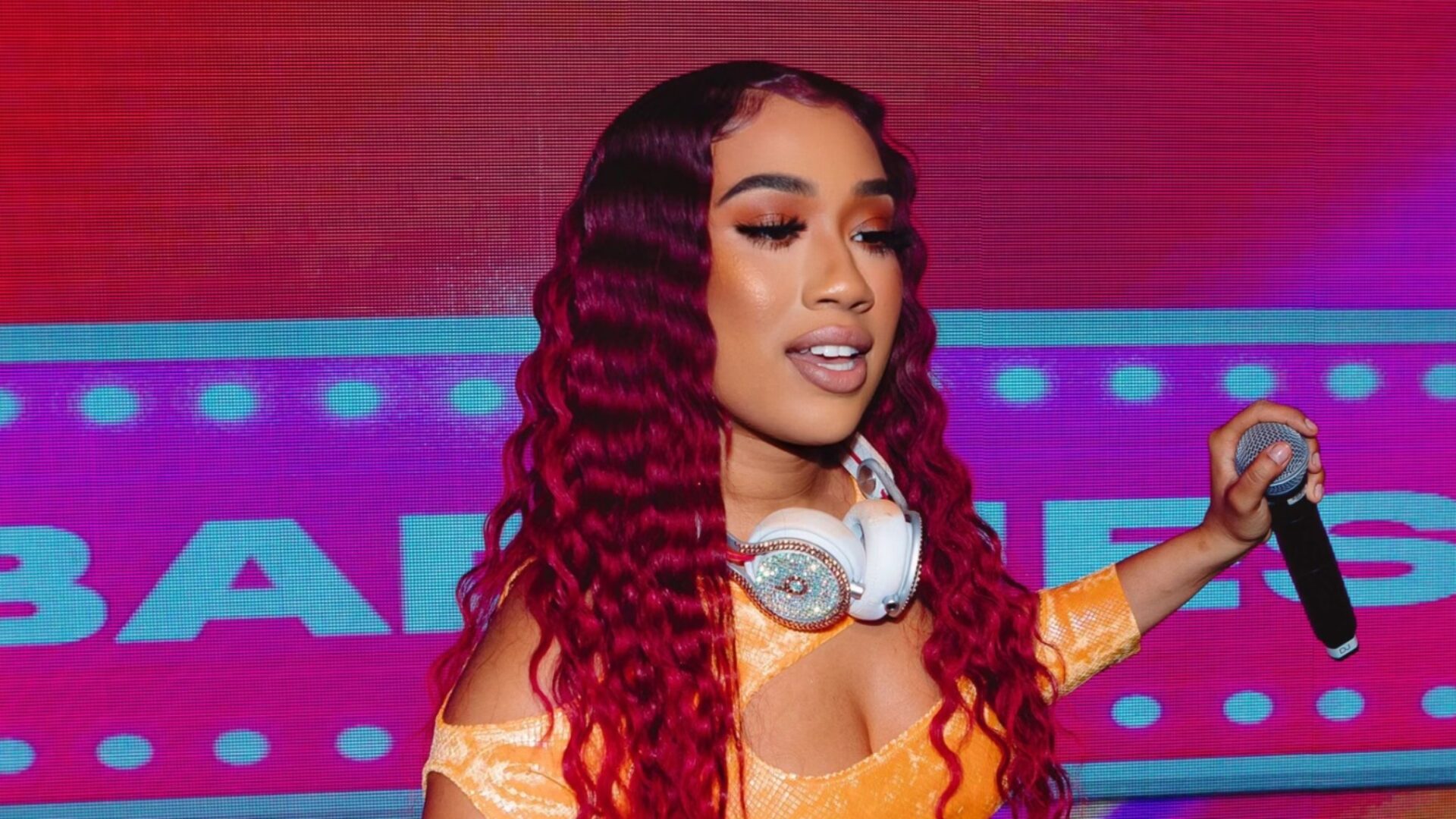 DJ Rosegold Is Bringing A New Experience To Music
Women are taking over the turntables
As Dahlia Palmer stepped on the stage to get the crowd hype for Chloe's In Pieces Tour in Atlanta, she transformed into DJ Rosegold. Her bubblegum pink leotard with vibrant red hair to match already set her experience apart from many others as she curated a new vibe for concertgoers to enjoy.
From the nonstop bops ranging from genres like Hip-Hop, R&B, Afrobeats and Caribbean music to the interactive playlists she made for the audience to choose from (spoiler alert: her heartthrob R&B playlist took the cake).
Palmer developed her own set and environment that catered to the sounds of Atlanta and prepped the die-hard Chloe stans' excitement to see the stellar show she had planned for them.
She credits that to her Canadian and Caribbean roots, as she comes from a musical background that allows her to be open and experiment with different ways to entertain a crowd.
"I was around music my entire life," she told GU. With her father being a reggae artist and her brother being a producer, she was engulfed in the experience of creating and making music from the ground up.
Initially, Palmer endured what many young adults go through: figuring out their true passions while in school. During her time in university, she was studying to be a French teacher, but soon realized her calling was making people feel good through music and entertainment.
"Sometimes we get scared that if we try something new, it might not work, but the only way you'll know if it works is if you just try it," Palmer said. "My pivoting came from not wanting to wait on people to make opportunities for me; instead, I just created opportunities for myself."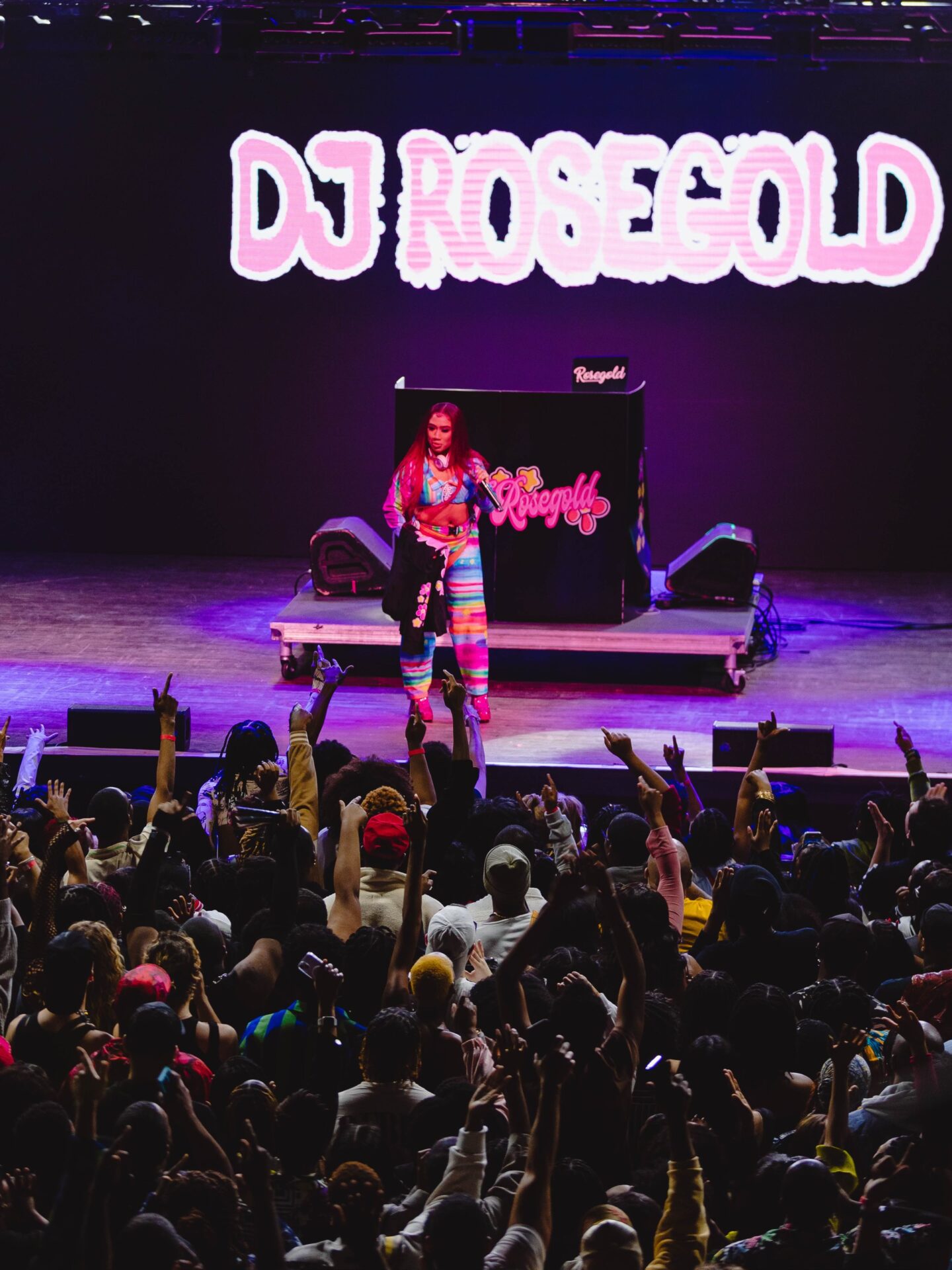 Photo credit: @coopzx
Through that first-hand experience, she saw herself contributing to the culture in a significant way through DJing. "I had DJ games on my phone that I would just use for fun, and one day I decided to go to the music store and buy myself a controller, and the rest is history," she said.
Palmer started building her community in Mississauga, Ontario, a suburb outside of Toronto. Through her dedication and persistence, she became a staple figure in her city, then took her talents across the globe. She noticed the need for more women behind the turn tables to provide a diverse experience for those attending festivals and concerts, especially for female performers.
"Female artists all need a female DJ, but I think everyone needs a female DJ, to be honest," she told GU. "It's super important as women that we're able to come together, collaborate, work together, and empower one another."
For women in entertainment, it's a double standard for them always to give an outstanding performance and have a massive stage presence from their appearance to stage presence.
Palmer knew she'd have to curate an out-of-this-world experience to achieve the same recognition as her male counterparts. She discovered fans love interactive games and activations through music set through Chris Brown's concert. She was inspired to implement that into her DJ experience to set the bar high for women in music.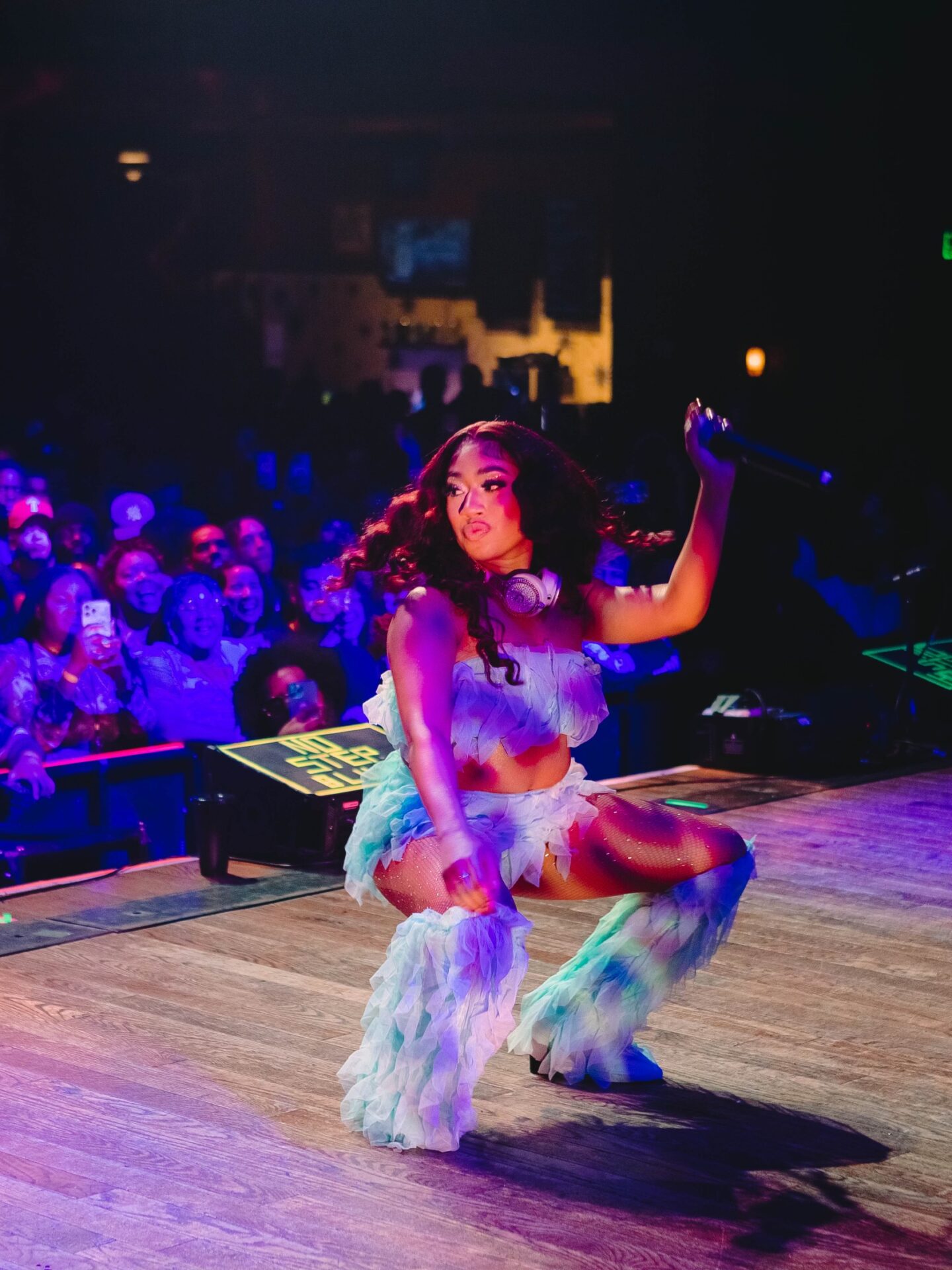 Photo credit: @coopzx
Through moments like she's having, she remembers to be the voice for the new generation of DJs coming into the industry with goals and aspirations. She assures them that being themselves is the best way to go far in the business.
"As women in this industry, it's so often that people do not even think that you can DJ, and people are just hiring you because you look good, which sometimes is the case," she said. "However, I don't think that you have to prove yourself and your worth to anybody but yourself."
Palmer continues to push the envelope for women in music through her brand Rosegold University, a collective that brings women into entertainment together and is the ultimate rollout for her new album featuring all women as an ode to DJ Khaled who heavily influences her.
DJ Rosegold sees herself making the same strides as him for women and going beyond spinning records behind the booth. "Do what you want, ride your wave and the opportunities will come."
About Kenyatta: Clark Atlanta University and Medill School alumna Kenyatta Victoria is the Girls United writer covering everything from news, pop culture, lifestyle, and investigative stories. When not reporting, she's diving deep into her curated playlists or binging her favorite comfort shows.