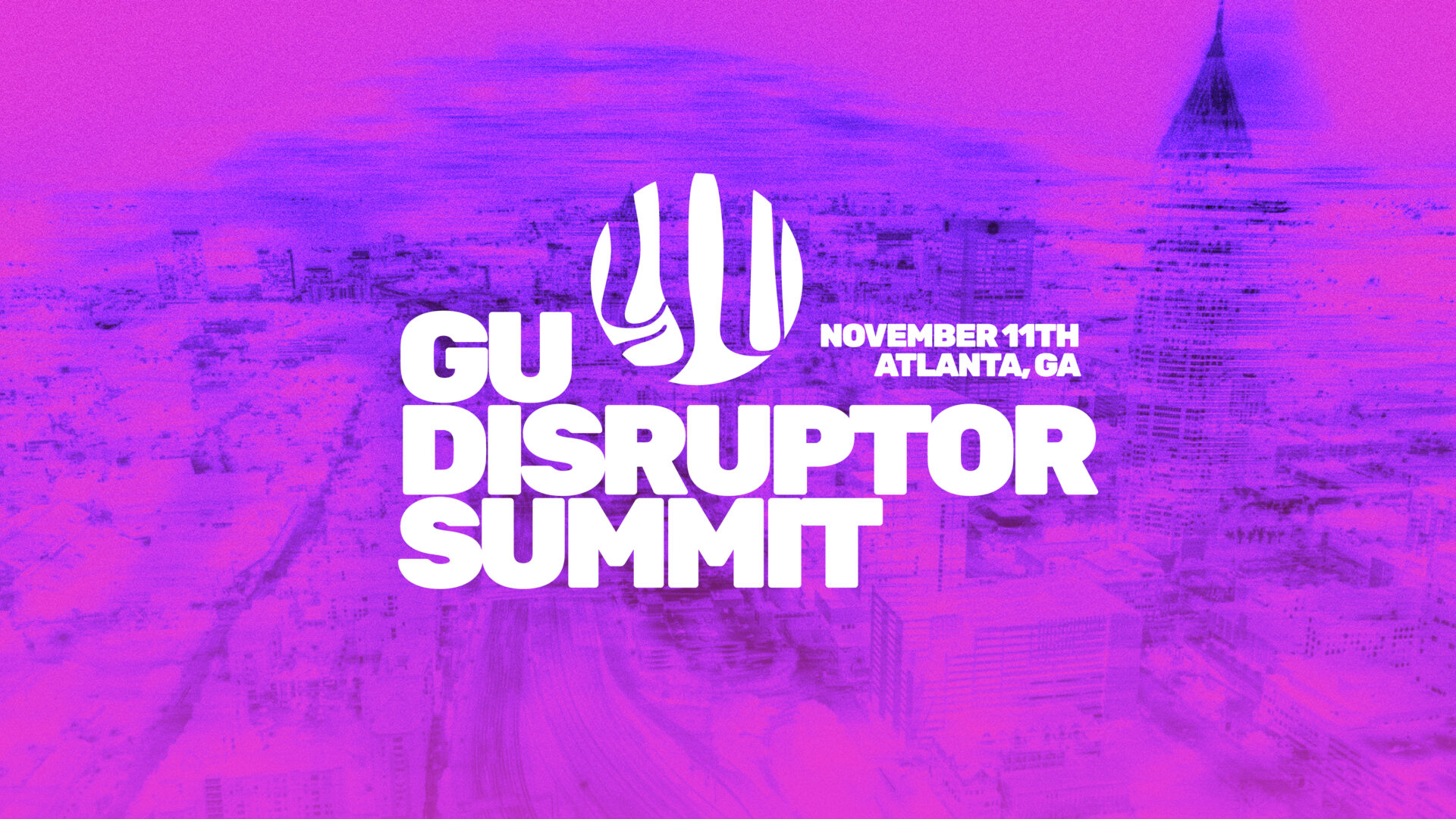 Here's How To Make The Best Of GU Disruptor Summit 2023
Create a new ever-lasting network
The 2023 GU Disruptor Summit is one month away, and we're here to give you the ultimate guide to relish at the moment. Celebrating GU's fourth annual safe haven for zillennials in Atlanta will be bigger and better this year.
Black creatives can meet new people and absorb new information from industry professionals on the ground shaking things up in their profession. With a front-row seat of advice and mentorship, attendees can pass along these gems for a lifetime.
We are amplifying those breaking the mold and shattering the glass ceiling to garner success through individuality. While at the summit attendees can receive gems on beauty, fashion and music throughout our one-day event.
Mark your calendars to make a trip to the PC&E on November 11, 2023, for an unforgettable experience. Registration is now available for the zillenial hub you don't want to miss it, and did we mention it's free?
Here's how to make the best of the GU Disruptor Summit where you can meet someone new and overall create a long-lasting tribe.
Read 'Get To Know The Influencers Who Are Disrupting Social Media'
Network With Summit Goers
In the words of Issa Rae, the goal is to network across instead of networking the social scale. For this one-day event, attendees have access to various content creators, entrepreneurs and writers that they can possibly team up with and work together in the future.
Clock Into GU Office Hours
Join us in an intimate conversation with notable mavens from media to fashion to set the foundation for yourself in your career ventures. With this new addition to the GU Disruptor Summit attendees are granted to opportunity to shoot their shot with some of the biggest industry professionals in a personal setting.
Unleash Your Inner Disruptor
Though you'll soak up a ton of information the fun part of the entire experience at the GU Disruptor Summit is the fashion. Take this moment to release your inner disruptor through your fit. Whether you want to tap into your business attire or a full-blown grunge look this is the place to try something new. Take this moment to show us what you're fashion disruption looks like and get a chance to be in a part of our Best Dressed Black Creatives franchise.
Take Advantage Of Speed Mentoring
The Speed Mentoring sessions held at GU Disruptor Summit will offer attendees the chance to gain knowledge and valuable guidance from changemakers on how they've maneuvered their dream roles successfully. They'll have access to make connections and ask questions to forge a relationship that could later benefit them as they enter and maneuver through the workspace.
'Register for The 2023 GU Disruptor Summit'
About Kenyatta: Clark Atlanta University and Medill School alumna Kenyatta Victoria is the Girls United writer covering everything from news, pop culture, lifestyle, and investigative stories. When she's not reporting, she's diving deep into her curated playlists or binging her favorite comfort shows.