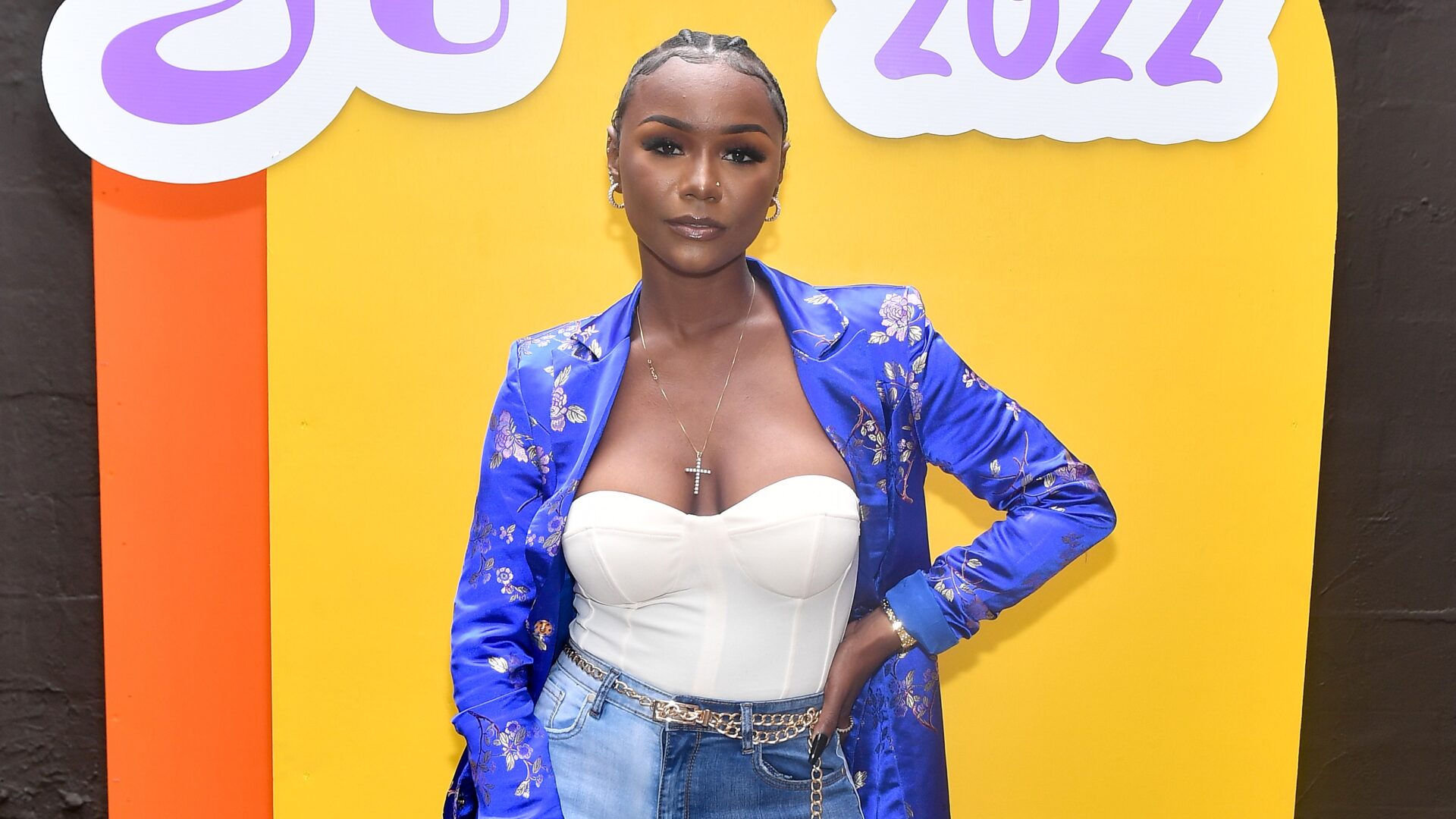 The Street Style At Girls United Summit 2022 Will Make You Reevaluate Your Fashion Closet
ATL brought out the street style stars.
Post Girls United Summit sadness is 100 percent a thing, but we are so blessed that everyone had such a lovely time this weekend. For those who missed this year's GU Summit and had serious FOMO, here's a recap of what went down. If you were dying over the outfits from the First-Ever Future Makers Awards Dinner, check out some of our favorite Summit fits. The Atlanta crowd had so many cute looks that I'm taking notes for my next shopping trip. 
Pretty In Pink
Caitlyn K. Davis deserves all of her flowers for this outfit. I love the way she spun a typically formal piece (a blazer) and rocked it with leather pants. The color coordination of the pink tweed blazer and heels deserves five stars.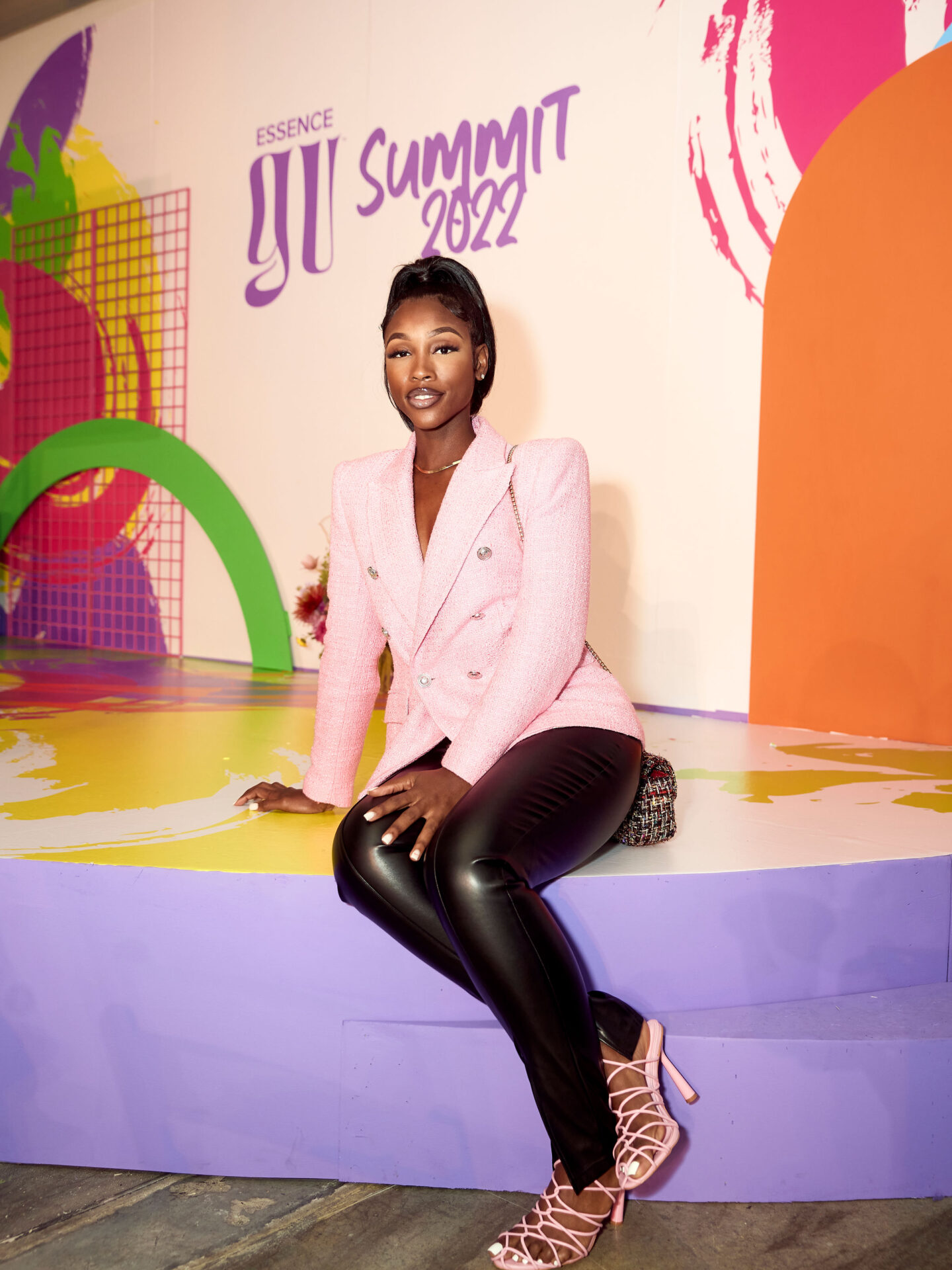 Blue Jean Baddies 
No matter the event, time of year, or weather, crisp white tops and light-washed denim will always stay in style. The forest green pop of color with the bag screams fall, even if the temperatures are up and down. Whether it was intentional or not, a twinning, distressed, high-waisted jean moment is always super adorable.
Extra, Extra Read All About It 
The vibrant red Chanel bag is a moment, but I can't get over this attendee's over-the-knee boots. The newspaper pattern with the red details elevates what would have been a simple black look. As we head into the colder months, don't forget that upgrading all-black pieces with pops of color will bring you out of the dog days of winter.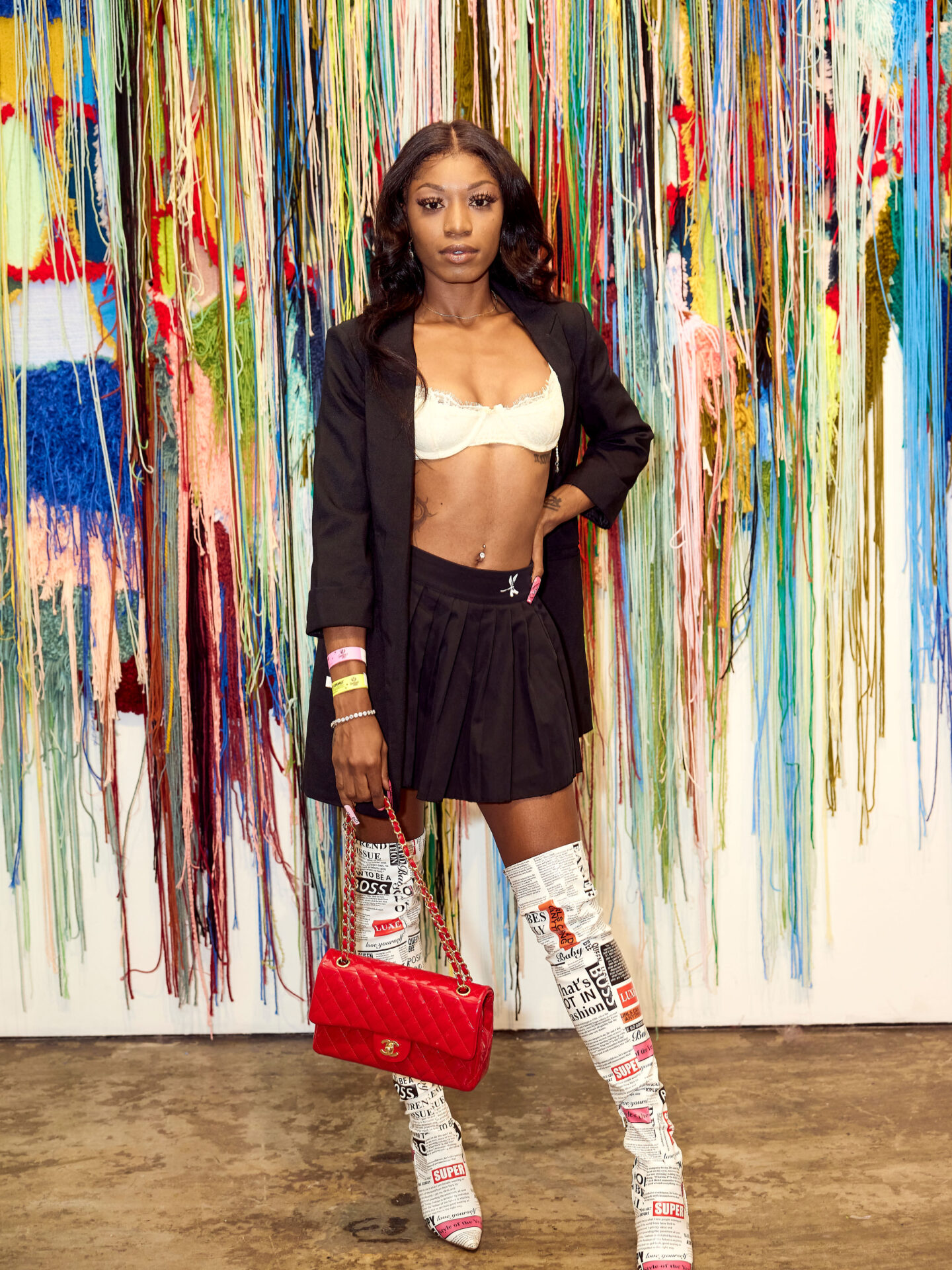 The Fashion Killa 
I love when people aren't afraid to mix patterns, textures, and colors. The boots and purse go so well with the sweater, even though they're different patterns and textures. Also, the shape and color of the bright orange hat push this look into fashion killa territory.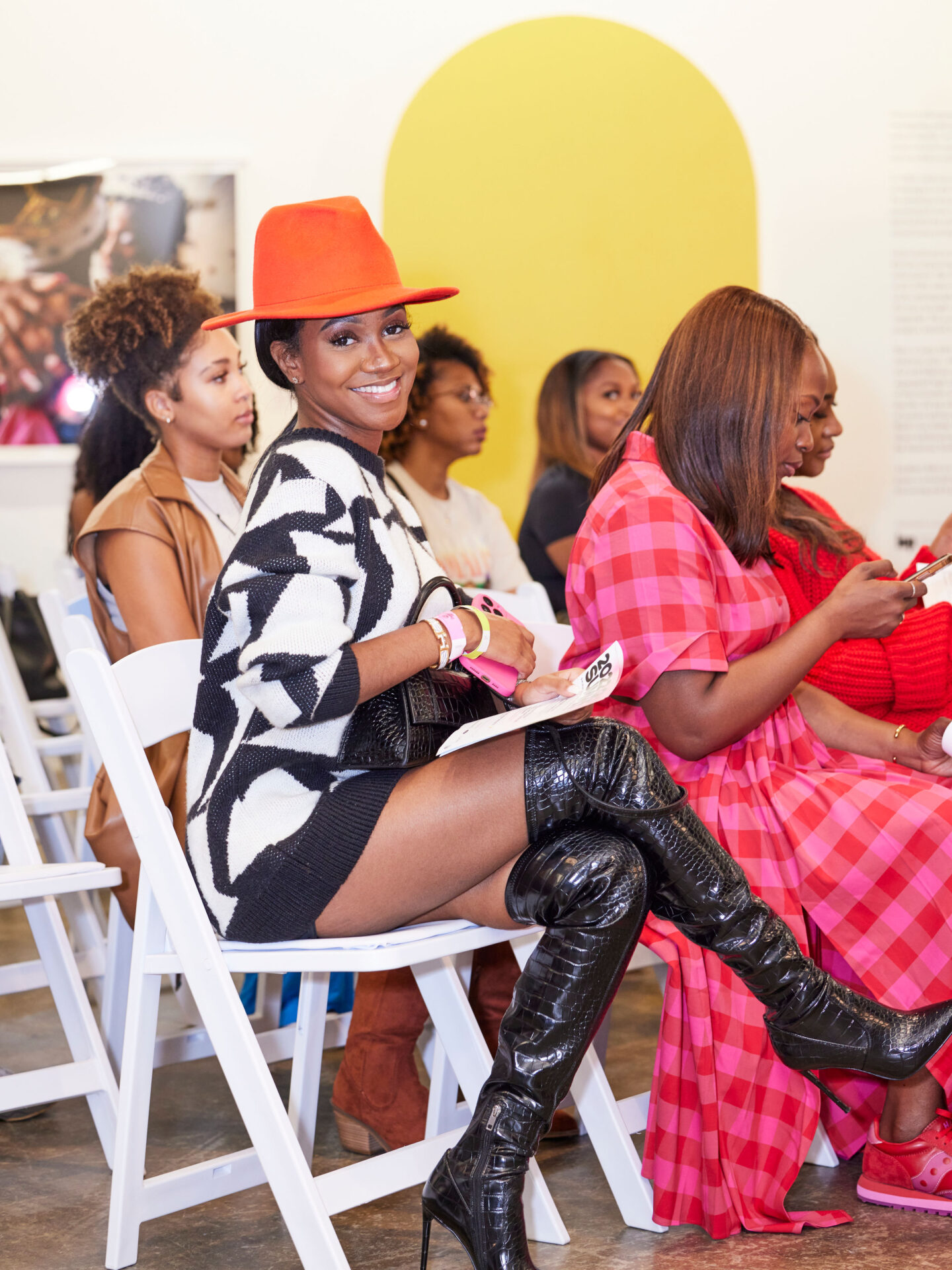 The Queen Of Blazers 
Keiva Cheney also showcased that you can have fun with your blazers. I love this blazer's material and color; since this look is relatively monochromatic, the pattern of the blazer and the two-toned jeans don't clash.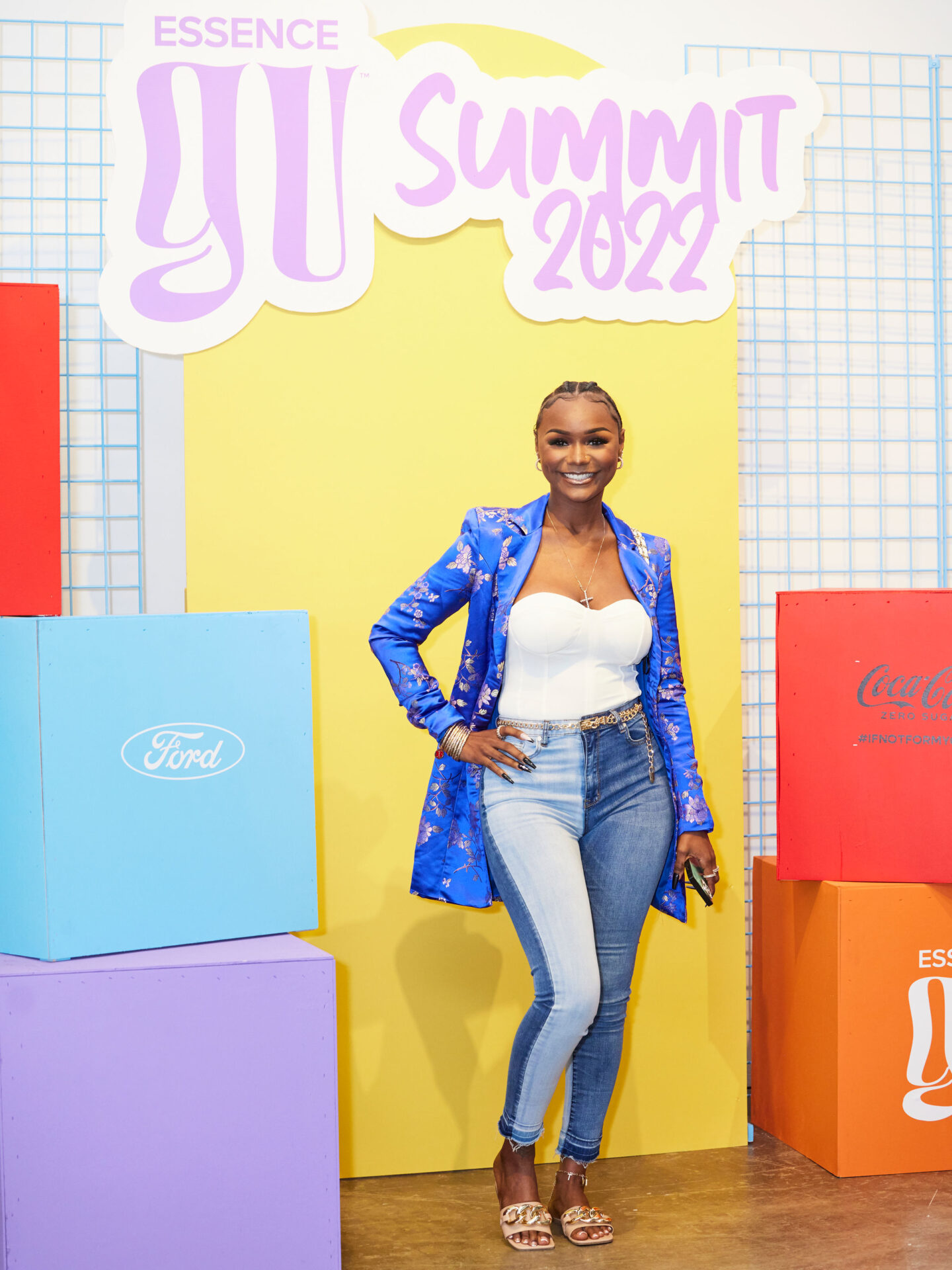 That '70s (Cardigan) Show
I'm getting such a '70s aesthetic from this attendees outfit, but it's not dated. I wish I knew where she purchased her cardigan because I would have brought it yesterday.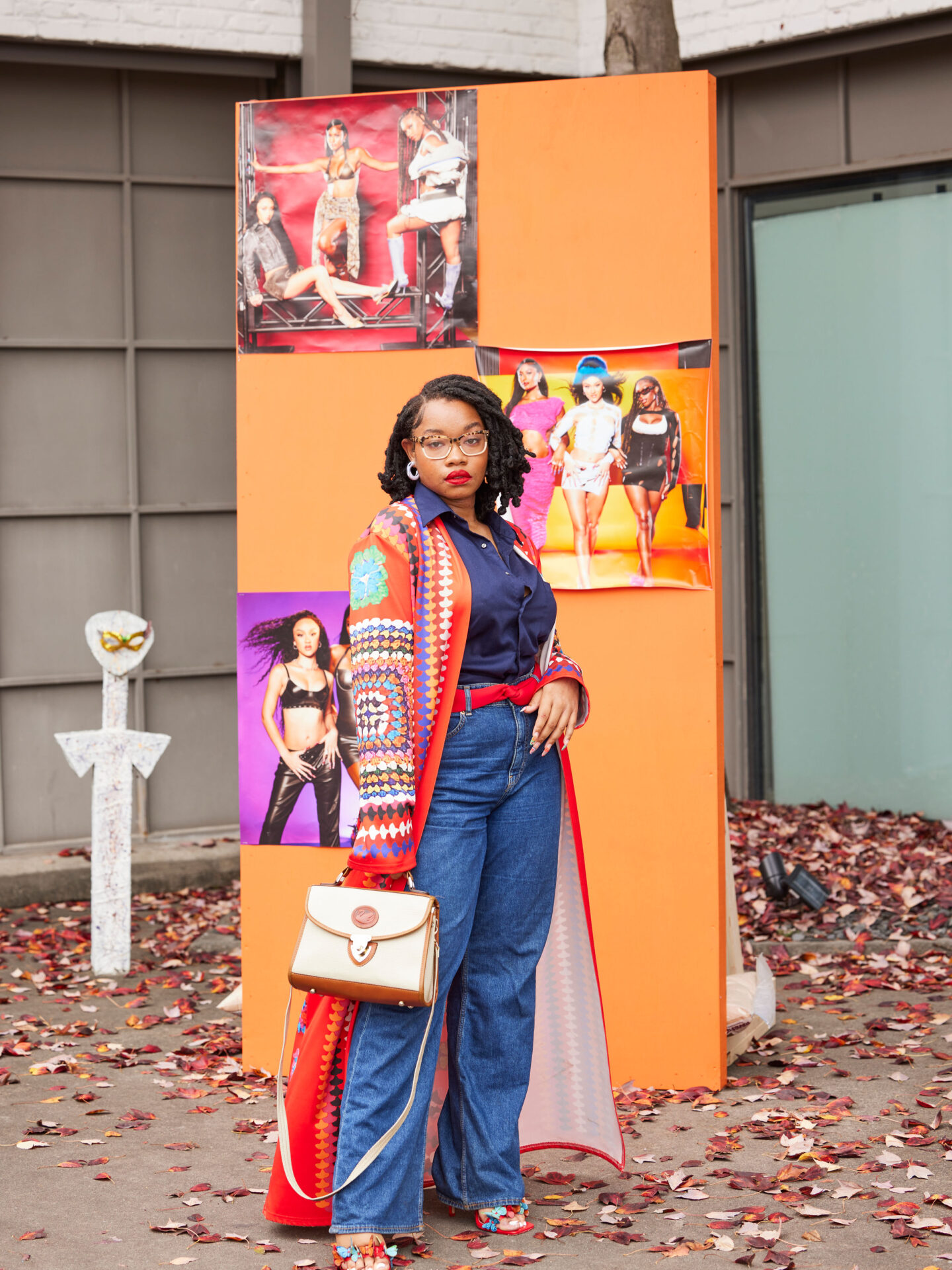 The Party Business Vest 
This vest yells business, "but make it fashion." The color looks incredible on this influencer attendee J. Simmone.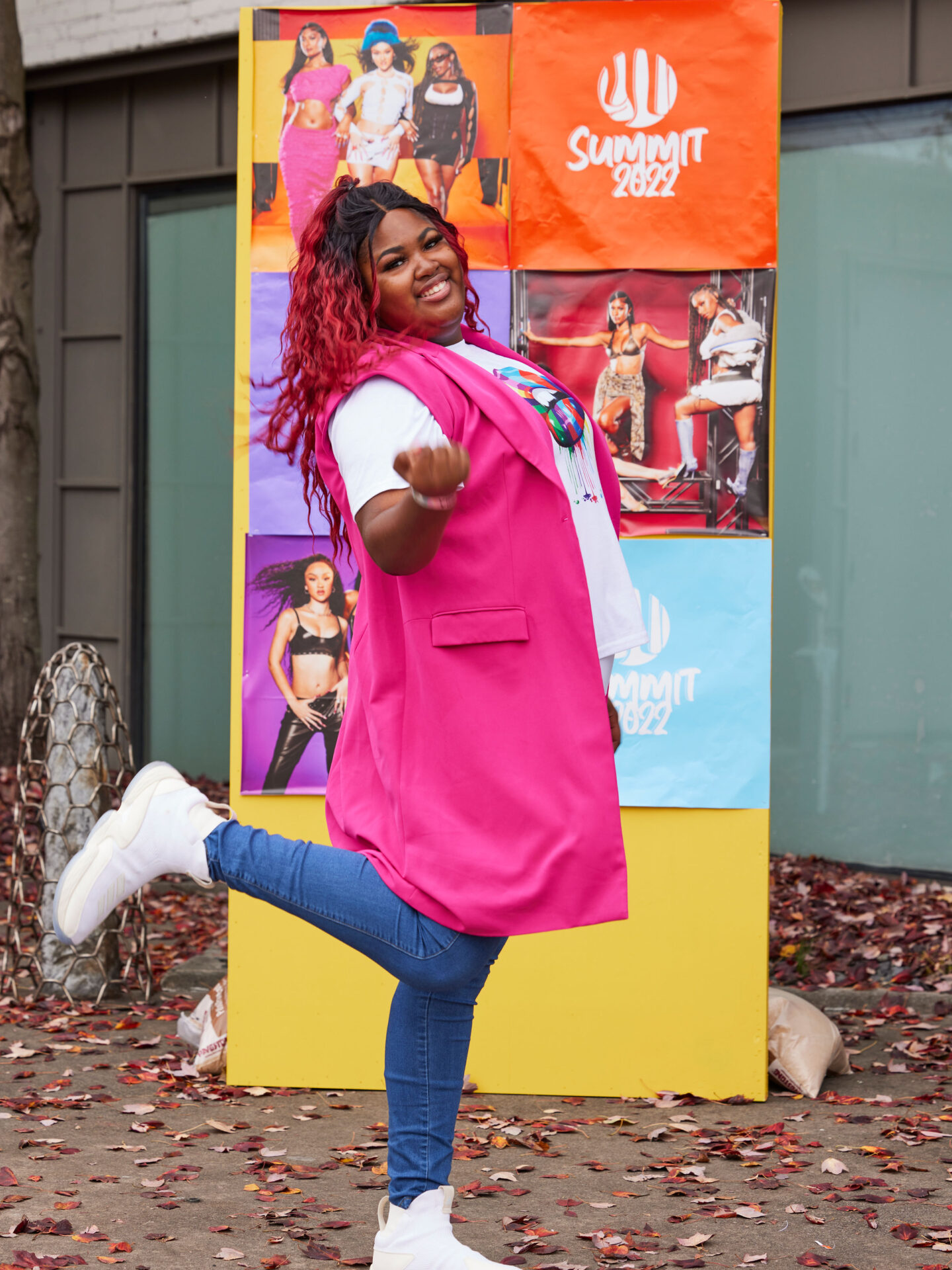 The Fashionable Divine Nine 
Schoolgirl aesthetics are trending this fall, but if you aren't lucky to own sorority gear, any college sweatshirt will look great. This attendee reps Alpha Kappa Alpha Sorority, Inc. fashionably, of course.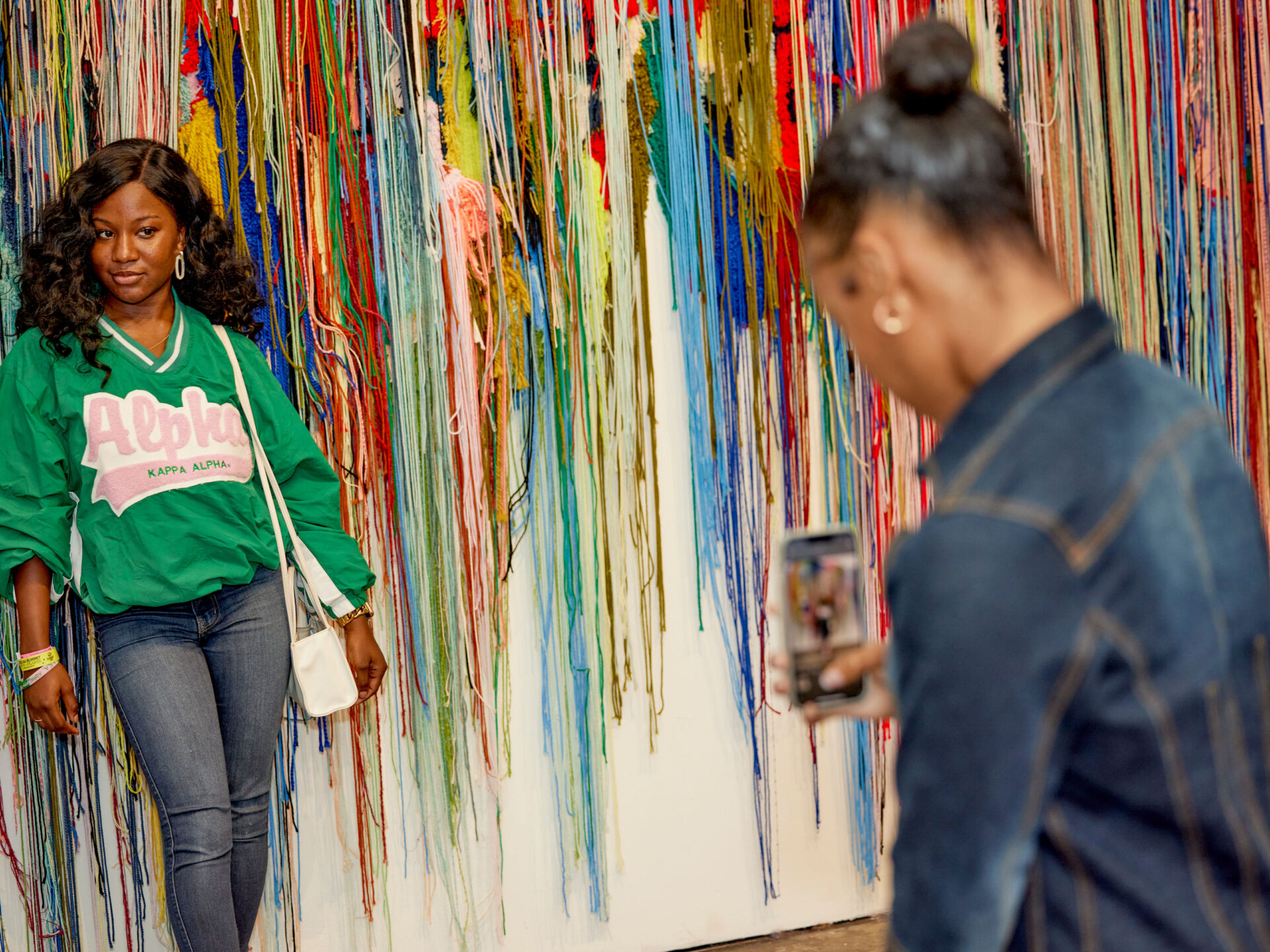 Schoolgirl Rock 
The cuffs and collar on this lime green half-zip are so pretty. Bonus trend points with the Converse for the schoolgirl trend aesthetic.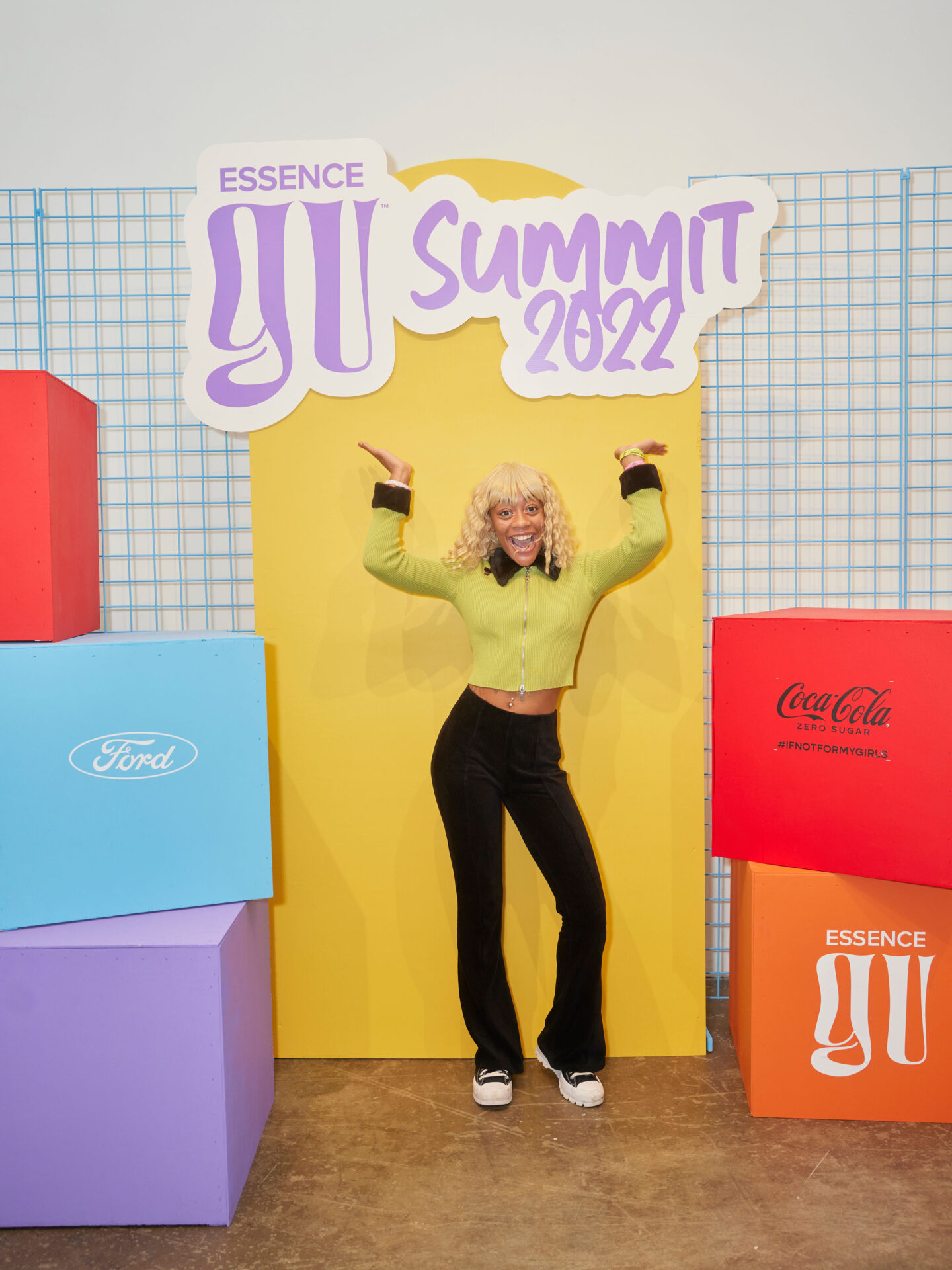 The Pinterest Worthy Friends 
Attendee Kami Simmons and her friend both have different styles that complement one another. I'm definitely going to save Simmons's braids as future hairstyle color inspiration.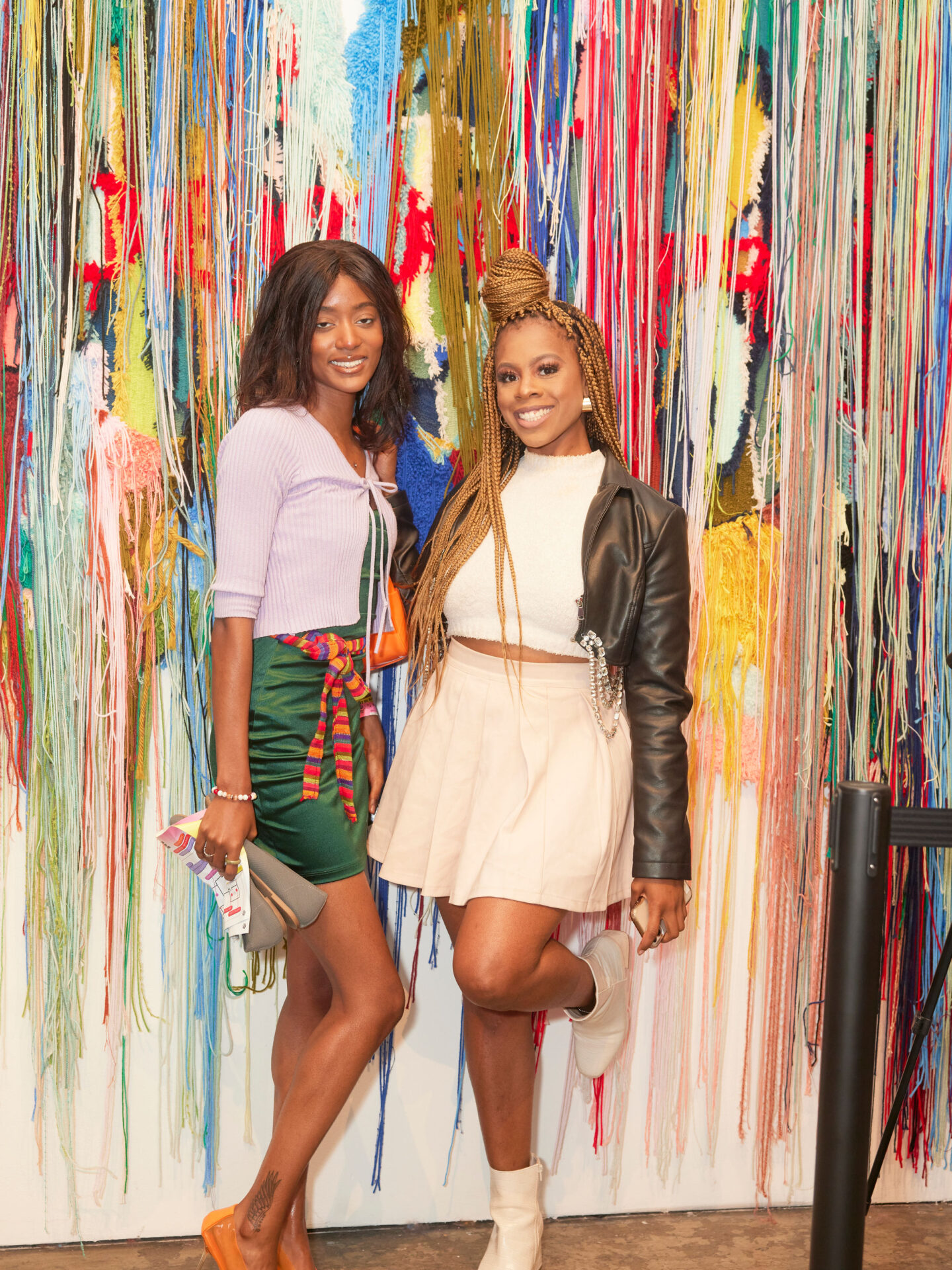 Jordan Almond Dream 
Attendee Dianne Nkwetta also gave a '70s moment with this co-ord set. The pistachio green color of the set and the white boots go so well together. Her top's flared fit and the neckline's cut elevates this outfit.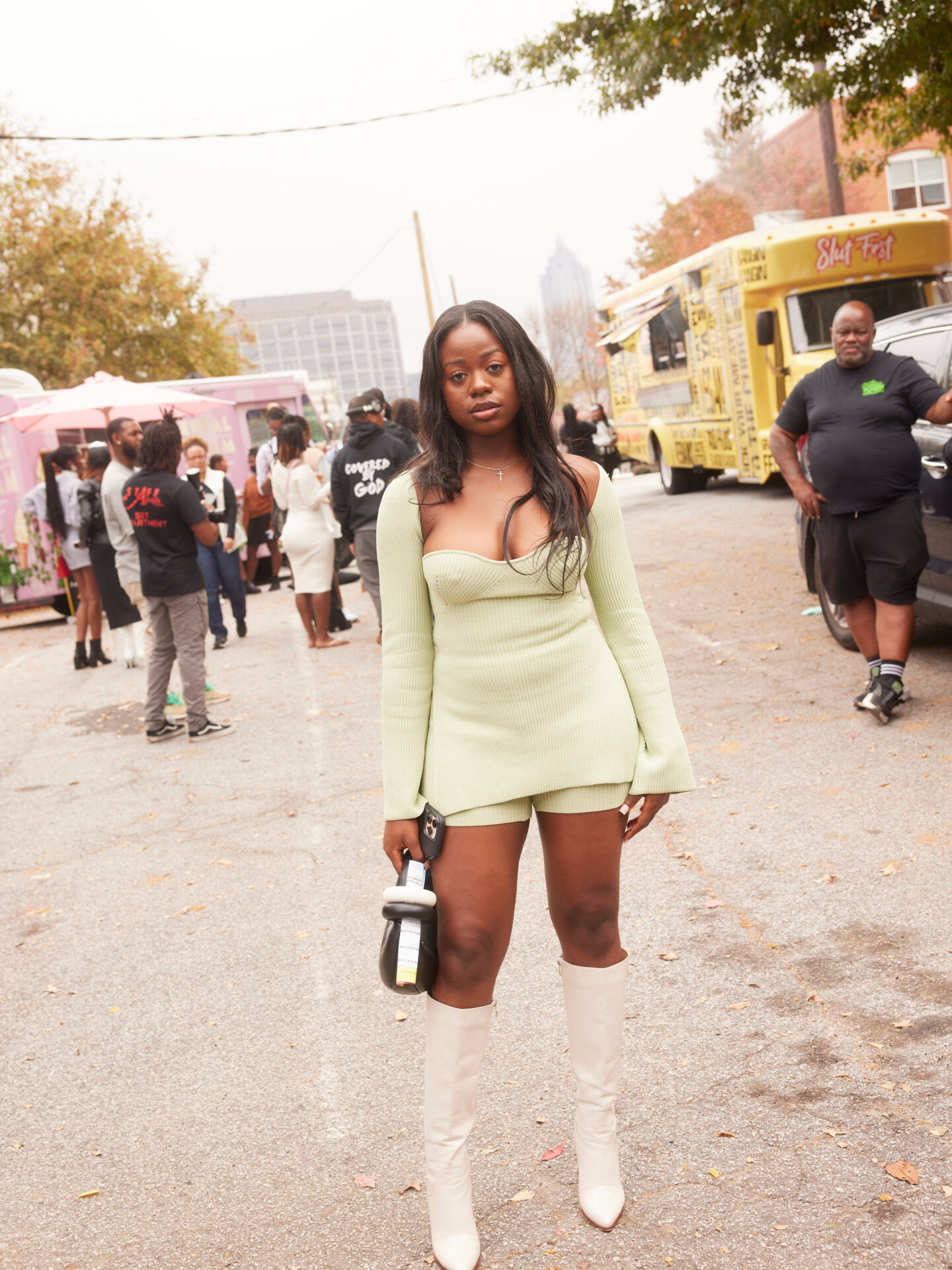 Museum of Co-ords
Printed co-ords like this are great because the work is already done for you. The pattern on this is eye-catching without doing too much.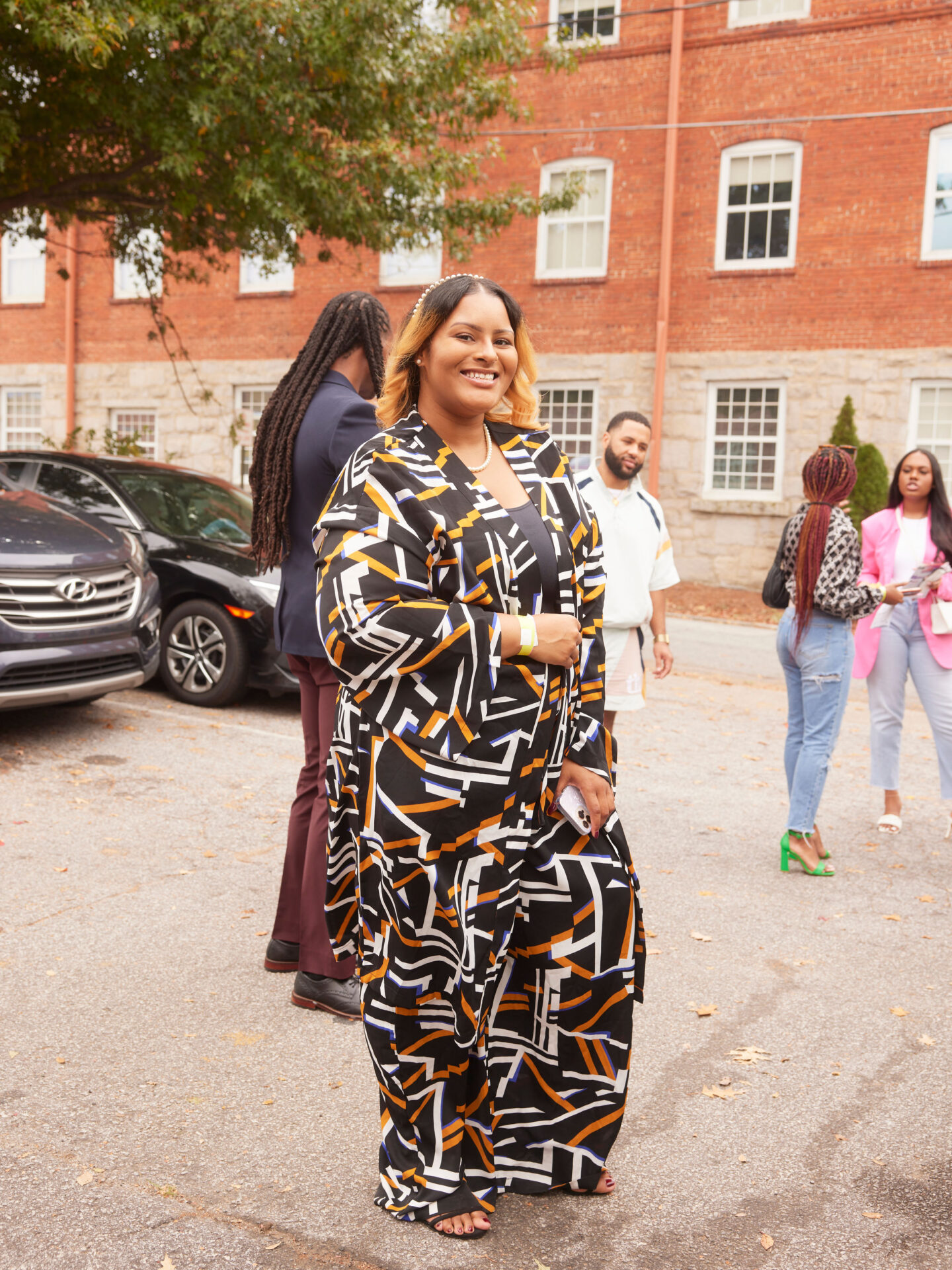 Legally Pink
This is another outfit I wish I could purchase. Pink is one of my favorite colors, but pink and gold together are even more luxurious. The asymmetrical button detailing makes this dress unique.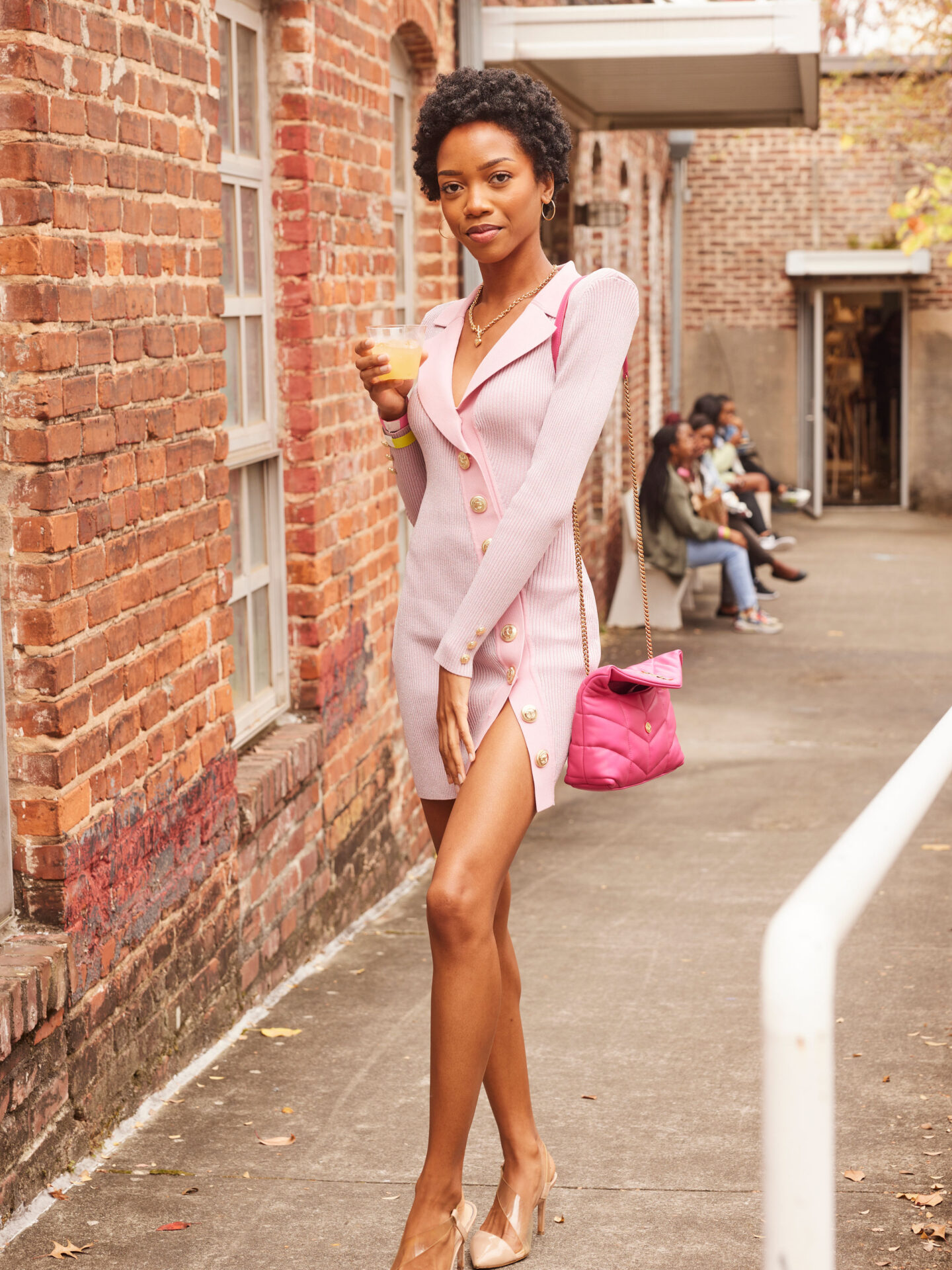 2000s Vision Board Aesthetic 
The leather, the shoes, the braids, and the earrings go so well together. Each piece doesn't overpower the other, which makes this cohesive.
Y2K Dolls 
Both attendees remind me of dolls from the early 2000s, and this is the first time I've loved a Y2K look in a minute. The brown shrug gives me major Destiny's Child vibes, and the jeans look like something Joy Bryant's "Gina" from Honey would wear.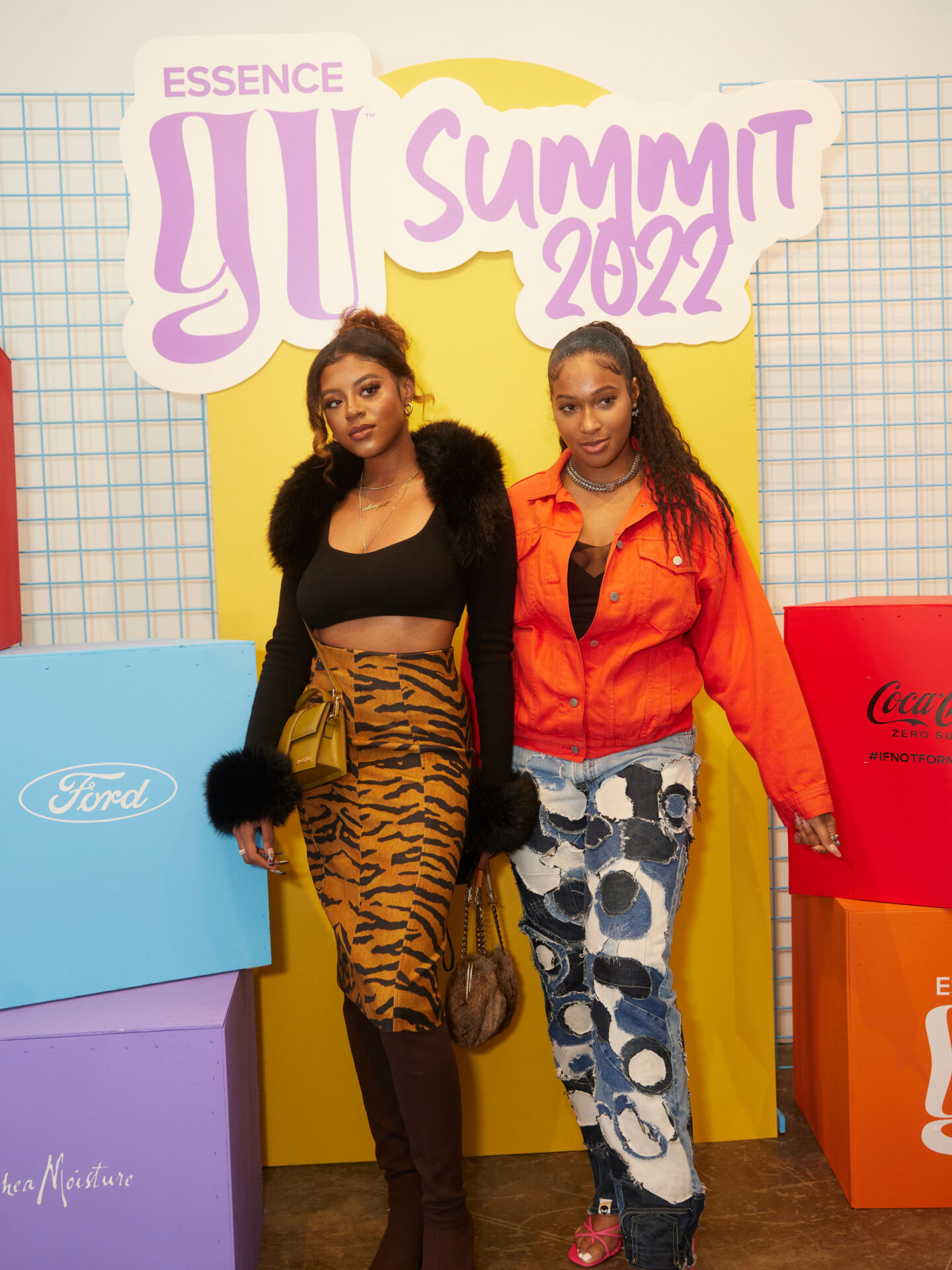 The Flyest Trio In The Game 
I could lose my mind over this trio's outfits, mainly because they're so me. Kicking off this group with Nikko Smith who is in the middle. The clothing color combinations are to die for; the silver telfy speaks for itself. I love that the shirt under the blazer gives the effect of a full-sleeve tattoo. The look is sickening. On the right, we have Vin Mykel. This suit and loafer combo would have already warranted five stars but the pink sweater over the shoulder advocates for ten stars. Lastly, we have Autumn Naiomi on the left. The rating is not applicable. Only a true fashion girl could put this look together. She's not even looking at the camera because she knows she's fly.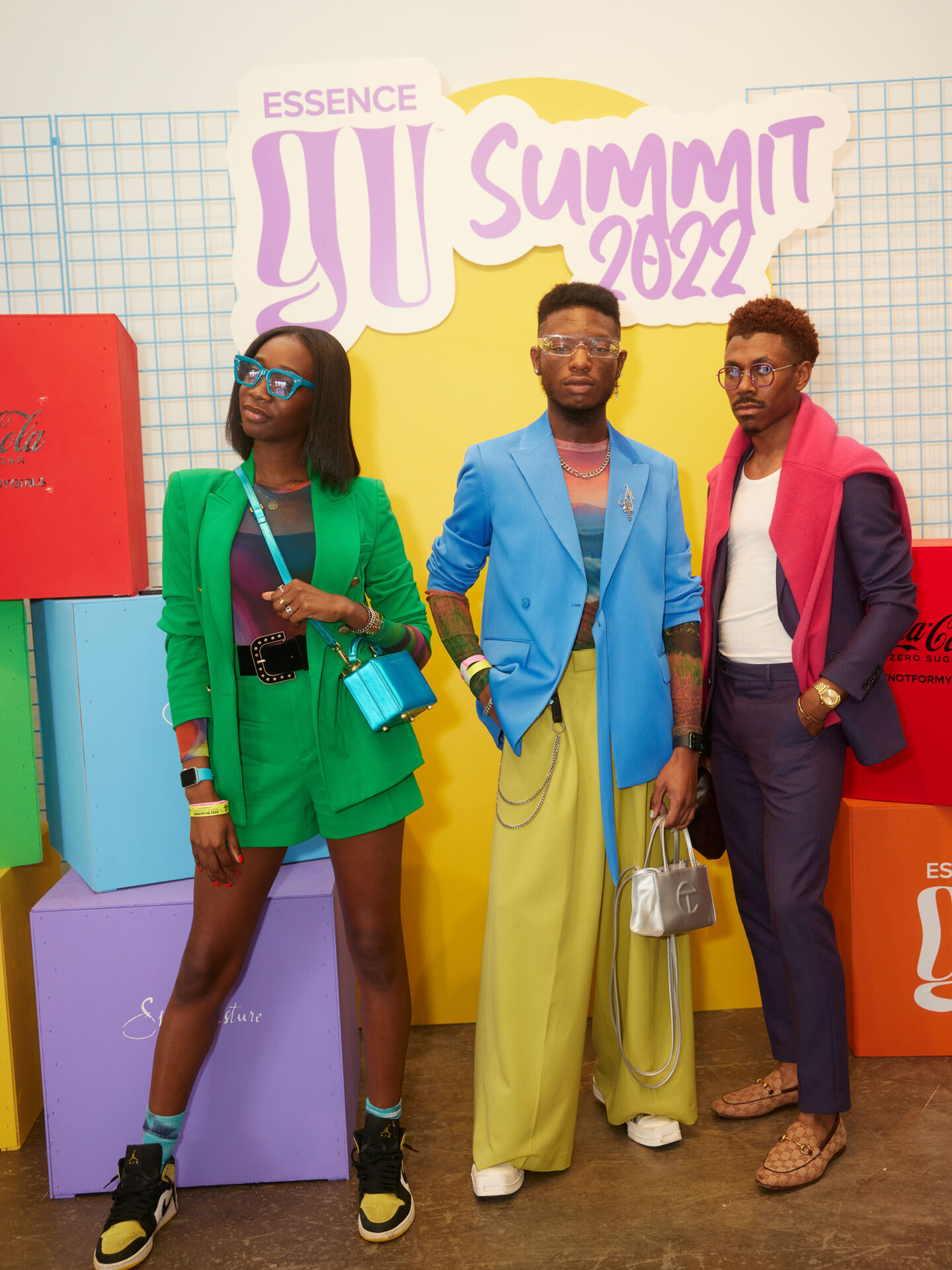 XOXO, Gossip Girl
This attendee is giving me major grown-up Gossip Girl vibes down to the fierce pose, which means I also agree with everyone that the GU Summit needs to take this show on the road and host an event in New York.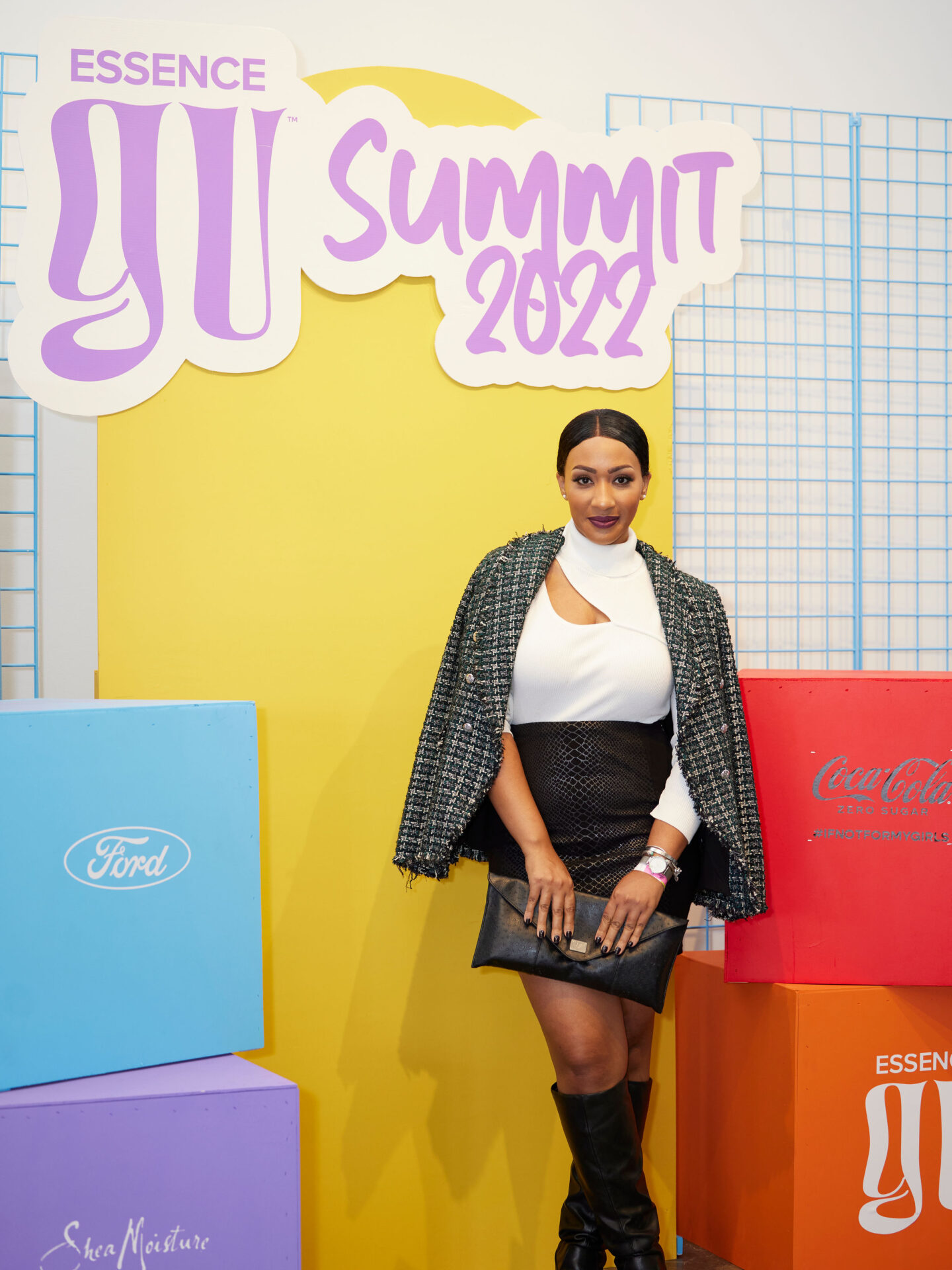 The Gen-Z It-Girls 
This trio was all over the GU Summit social media, and for a good reason. Amanda Dia, @azsocute, and Aliyah definitely deserve their "It-Girl" titles because their style is outside the box. These girls are here to stay based on people's engagement with them even after the Summitt.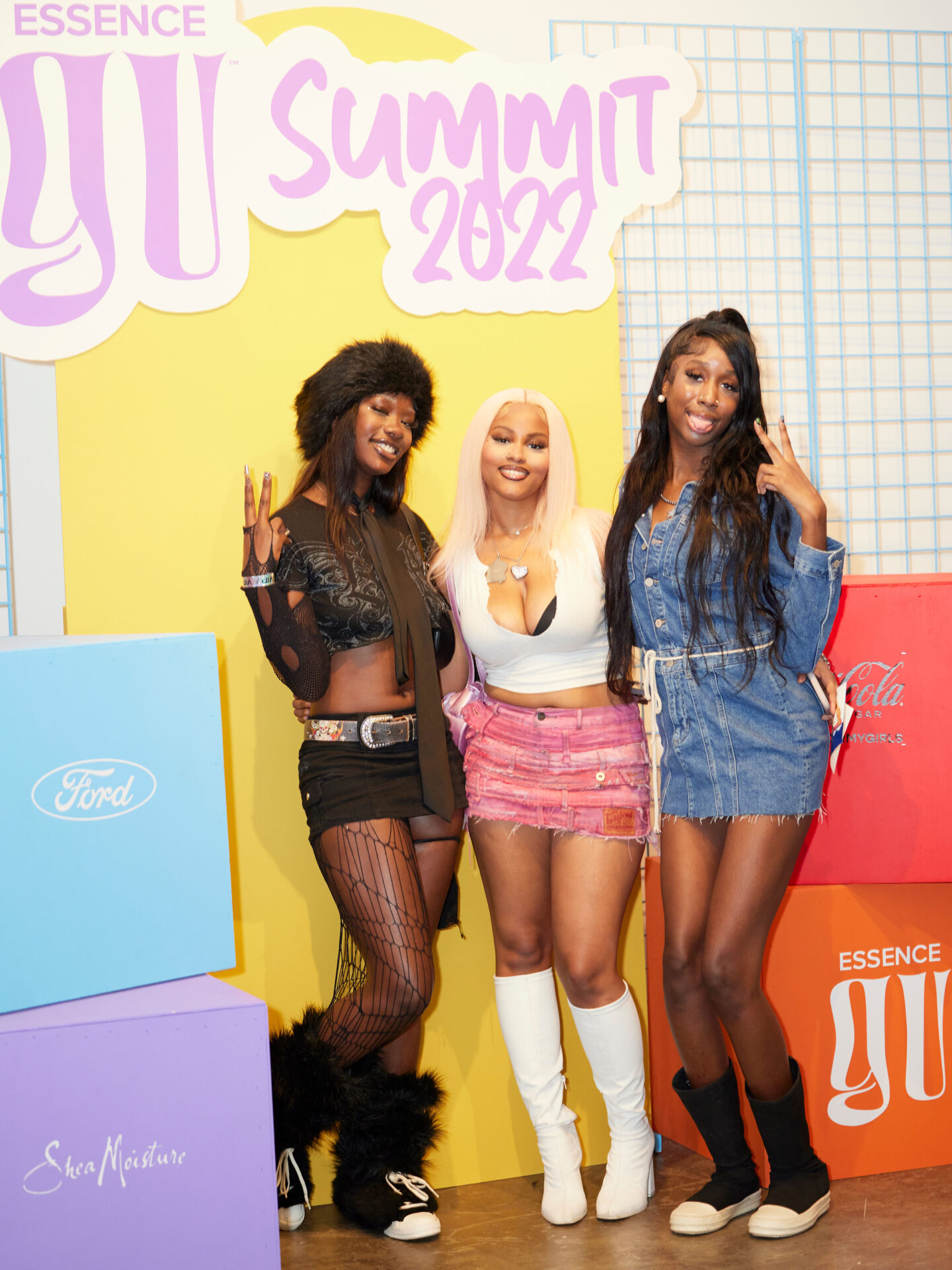 About Allanah: Allanah Dykes is a freelance writer. Her work has appeared in NPR, Popsugar, Food52, and Complex publications. Raised on Long Island, NY, surrounded by diverse fashion, beauty, and culture, she prides herself on infusing her upbringing into every article she writes.
Featured Image: ATLANTA, GEORGIA – NOVEMBER 05: Keiva Cheney attends ESSENCE Girls United's (GU) Summit at Atlanta Contemporary Arts Center on November 05, 2022 in Atlanta, Georgia. (Photo by Paras Griffin/Getty Images)