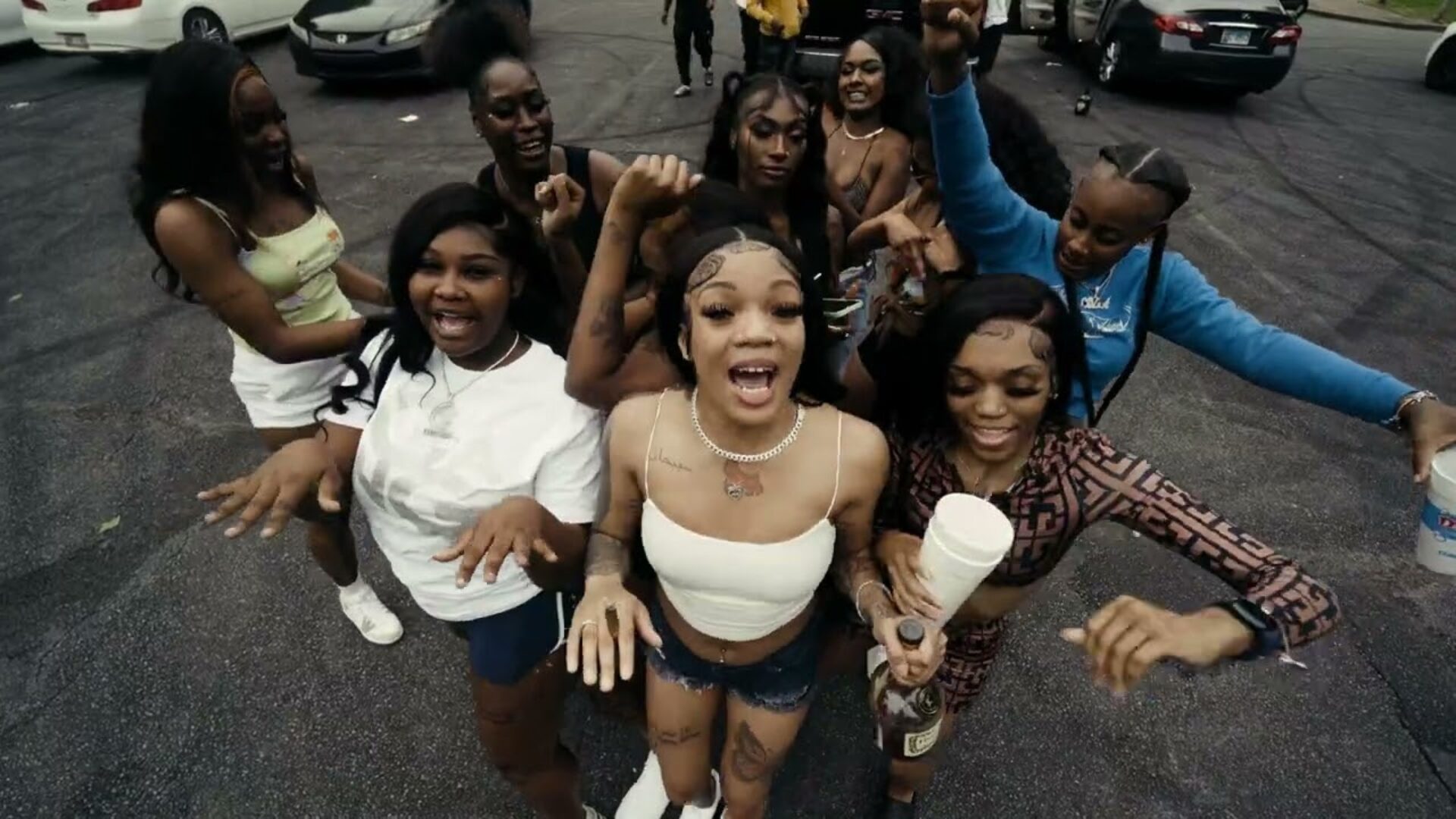 HitKidd And Glorilla's 'FNF (Let's Go)' Is The Song Of The Summer
Saweetie is reportedly hoping on the song's remix.
The days are getting longer, the weather is getting warmer and hot girl summer is officially underway. Rapper GloRilla released a new track just in time for the season and it is already setting out to be the song of the summer.
"F.N.F (Let's Go)" – which stand for "F–k N—a Free" – is all about celebrating friendship and enjoying being single. Produced by Hitkidd, the song's bass and Glorilla's lyrics will instantly make rap fans want to bump their heads and get up on their own two feet.
On social media, the song and accompanying music video is already topping the streaming charts. The music video counts over 7 million views so far and is currently one of the top trending music videos on the website. On Spotify, the song is sitting at number 1 on the streaming platform's playlist of most viral tracks in the United States.
If Glorilla and Hitkidd are already experiencing viral success for their hit song, you can expect to hear it a lot more in the next few weeks. Rapper Saweetie will reportedly be jumping on the remix, she teased fans via her Instagram account.
Read our interview with Saweetie here.
"LETS GOOOOOO !!!!!!!!!!!!!!! #FNF ALL SUMMAAA LONG REMIX MUSIC VIDEO OTW," Saweetie captioned an Instagram post.
The Grammy-nominated artist shared a clip of her and GlrRilla dancing on top of a car as the chorus is being blasted on loud speakers. "Let's go! At the red light, twerking on them headlights," the rappers sang along in what appears to be a sneak peak of an upcoming music video. Saweetie is seen sporting a bubblegum pink wig with matching slides, jean shorts and a sparkly top. 
"I love how you always support new female artists by giving them a platform," commented a fan under Saweetie's Instagram post. Under the song's music video, fans have been celebrating how authentic the song and video are. "Congratulations mam this is the realist video I've seen in so long. No rented foreign cars, no rented mansion," commented a fan. "This gives me Chunky Sunday vibes from the 90's."
"This is original and raw. Once I heard this song, it started to grow on me fast and I'm definitely a fan.  I wish her all the success that she deserves," commented another, congratulating Glorilla for her success.
As we patiently wait for the remix of "F.N.F (Let's Go)," you can watch the music video for the original song below.